Xbox One: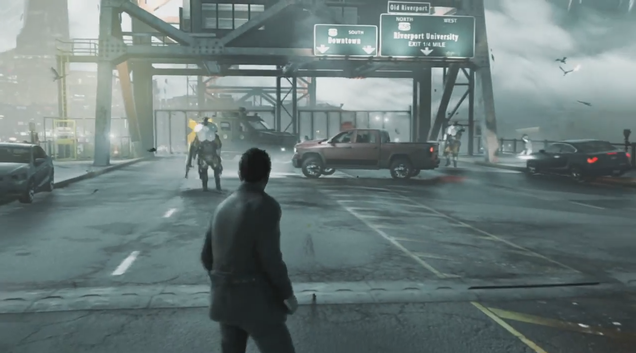 Quantum Break
Much like The Last Guardian, Microsoft not only has a lot of faith in the game and the success that will proceed its launch in April of 2016, but so are the companies pocket books. It is such a new, revolutionary title that gives gamers not only a take on time control we have never seen, but at the same time integrates episodic TV-Like Shows based on the decisions that are made within the gameplay. It is such a different type of game that any of us are accustom to but also could have the best opportunity for a longstanding series to start the next wave of great Microsoft titles.
Microsoft has an incredible line-up coming in 2016, and while some other games make some of the strongest cases as well like Scalebound, it is that of Quantum Break that, had it come out as originally intended would have already added to the incredible lineup we have this holiday. Instead, Quantum Break, went through a bit of its own development hell. The game was totally re-cast and many of the shows that happen between game play instances have been re-recorded. While you can only imagine the joys of being awarded a bigger budget, being able to do more with the game itself, it also can create a horrid amount of time extension as well.
That very reason, is exactly why Quantum Break is ever-so vital to the Xbox One. It has become somewhat forgotten. When announced back at E3 2013 it was one of the most anticipated titles of the show, however, when delays in its release continued fans grew wary and moved their attention to titles that were forthcoming sooner. Now, with its launch in sight, Quantum Break must find the excitement again and find a way to invigorate fans. Let's not forget, it's also Microsoft sole competition to Uncharted 4: A Thief's End, as far as exclusives, launching just 2 short weeks after.
Runner Up: Scalebound