T'was 5 days before Christmas and all through the house, the hustle bustle was stirring, even the mouse. Stocking were hung by the chimney with care and dad was playing his new console in his nasty old underwear. Yup, it's that time of year. We are so close to the holiday we can almost taste it, and for some of us the holiday tasting has already started taking place. Time to break out those elastic banded pants to make more room as we fatten up for winter. It's our time to hibernate too, not just the animals. Nevertheless, with everything taking place, many people are still finding time for their favorite games on their new shiny consoles. We aren't to Christmas yet, but with the average age of gamers rising year after year, as the "console-boomer" generation ages it has given more people a reason to say 'out with the old, and in with the new'. Why are people so eager to do so this year? Considering that last year was the first year for gamers to get their hands on the new consoles, you would think that Christmas 2014 might be just a tad slower than this. However, it is one of the best times to be a gamer in the history of gaming, with all the content available and streaming across two consoles that have only begun to see the start of their potential. Because of that alone, there is every reason to add an Xbox One or PlayStation 4 to the Christmas list…. That is, if you haven't already bought one. So why if gaming is as popular as it has ever been, the average age of players rising; meaning there is more people buying consoles for themselves, instead of begging parents for ones…. why have developers at Microsoft and Sony and/or their retail partners given us so much bang for our buck this year?
When shopping for a new console this year, you have probably noticed that Christmas is the time to buy. Saving your hard-earned money all year long is a wise move because of Black Friday sales, and at times Cyber Monday. This year has been a little different though. Rather than just your typical gift card bonus offer, or maybe a free game; instead the free-for-all of added content started some months back with Microsoft. Setting the tone to build a player base, with the monkey on their back from E3 and the ever growing list of bad publicity with the Xbox One, they had to do something, anything, to get people interested in the system. The first was a special edition Titanfall console and the cost was nothing more with the game included. Game On.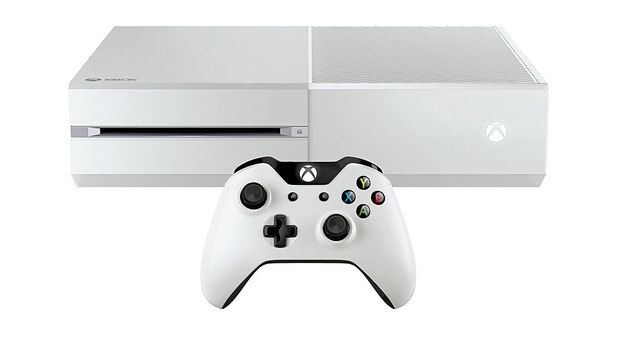 From there Microsoft kept the ball rolling with bundles such as Madden NFL 15, Sunset Overdrive with the fancy White Console, Call of Duty Advanced Warfare, and more recently the Assassin's Creed Bundle from there. Of course, removing Kinect was a big selling point for Mircosoft as well, but also including a game or two at no extra cost over the standard system… that's even bigger. Then came the announcement that PlayStation 4 was bringing out a bundle with a white console of their own; the Destiny bundle. Though not quite as lucrative as some of the offers from Microsoft due to the additional $50 price tag over the regular affair; it still gave a discount of about $20 in buying separately, and saw systems continue to fly off the shelves. Note, too, that Sony didn't have the work to do with selling consoles. Their system had already become the fastest selling console in history.  So why the next round of bouts between the two came is anyone's guess because for a set of consoles only in it's second year during the holidays and the generation as a whole being stronger than ever neither company had to make a move, and technically neither did retailers, but they all did.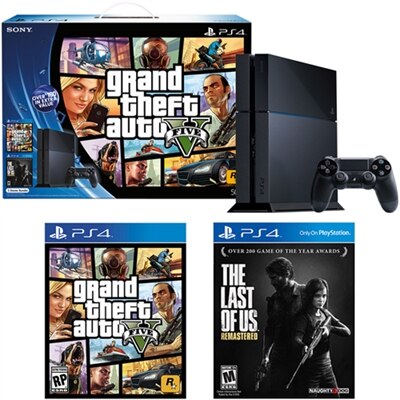 It was like the big bang. All the stars aligned, collided, and provided the most appealing time to buy ever for a new set of consoles. Microsoft, first, announced a $50 price cut across all systems, including bundles. It was the cut heard round the world, and it brought people back into the arms of Microsoft once again. Sony, taking note then moved to position an expansive deal on their system come Black Friday, one that still sees consoles available for and we are almost a month past that time. Sony felt the need to counter with an offer of their own. PlayStation 4 Console, Controller, GTA V and The Last of Us Remastered all under one roof for the traditional and incredible price of $399. Couple that with Gift Card offers the day of and even a 15% discount at Target via their mobile coupon app, Cartwheel, and we still are seeing the chess match unfold.
This still all begs the question of why? Why would either company feel the need, during a time that consoles sell better than they ever have, to give us more? Is it that we've been extra good this year? Probably not. Is it that they feel the need to attempt and give them away because they can't sell them fast enough and they are now building castles from them? Hardly. It seems as though both companies recognize a few facts. That because the consoles both sold well, and the PlayStation 4 selling leaps and bounds better, that they have to make moves to continue console sales. Without a move and they may have seen a decrease over the previous holiday sales. No company wants that for their stockholders. That makes for an even grumpier Scrooge at Christmas and we can't have that! Not because people didn't buy it, because they did. Simply because its all about getting more people to the new generation and quick.
Not only that, but shoppers have become accustom to bundles. If it doesn't have something packaged in anymore, people are looking at it less. This is because of the trend set during the last console cycle when each company packed in games to keep people buying new systems. This isn't about getting more from less, well in some cases it is, but more about the fact that prices jumped from an average of $100-$150 consoles to $400 consoles in just a year. Yes, they are new consoles, but with a console generation refusing to die and still many gamers being loyal to their former kings of the hill (Xbox 360 and PlayStation 3) it is hard to persuade people to spend that kind of money. Sustaining sales, and convincing people to buy new are two of the biggest reasons for the moves by each.
Still could be a tough decision for some with the price difference, even with the Xbox One being $50 less 
Those could actually be a bit of a backseat passenger to the real reason that the companies decided to do what they did. The biggest reason for the companies positioning things the way they did is because whether we want to think about it or not, each of the companies are still supporting two strong consoles generations. The PlayStation 3 and Xbox 360 still did sell over the holiday and while each company would like to look more to the future, they cannot leave all the faithful gamers from the previous in the dust. If there is still money to be made, and companies are still producing games, then the console manufacturers have no choice but to continue to support it with hardware, firmware, etc.
While it makes them money, it does divide the company still and could cost them money in the end. If they cannot jump from one console generation fast enough, they cannot bring the cost down to manufacture the current generation of consoles cheaper; i.e. the Xbox One and PS4. Supply and demand. Not only that, it holds back developers from pushing the limits of the newest systems because they are having to still provide a similar experience on the prior consoles. It makes money for the game developers too, continuing to make games for the old systems. This previous generation was, after all, the longest tenured set of systems ever. Each party wants to come completely forward and move toward making this next generation the best it can be, as early as it can be, but without compromising gamers to the point that they would alienate some to the point of no return. It is a tedious line that companies are walking right now trying to balance and keep people happy. 
All combine, they really were stuck between a rock and a hard spot. Having to offer something to get people to continue to jump the ship from the old and move forward; they to be given a reason. If they continue to sit, so will the gamers, the ones that don't have the need because a good chunk of the games they want are still being offered on the old console. We got so much, even the ones that adopted a console to begin with, were provided with great deals because of the many reasons mentioned. It is about getting people to continue to buy. Each of the console developers are in new territory as well, and if they want to throw us some deals, who are we to stand in their way.