The Xbox One got it's name from Microsoft's vision of making it the all-in-one device in your living room making it the only device you need to own. Hence why Microsoft harked on about 'TV, TV, TV…' at the Xbox One's reveal, and why they included a hdmi-in port on the console, their dream was to have the Xbox One the king of your living room. However, all the pieces didn't fall into place for Microsoft's ambition and we're here to tell you it's a good idea to have a PS4 accompany your Xbox One in your living room.
---
The Games:
During the PS3 era we feel that Sony, in particular, were excellent in pumping out quality games from their esteemed first party studios. At the PS4's reveal, fans were treated to the next installment in the Killzone franchise which boasted beautiful visuals and the next entry in the inFamous franchise which boasted similarly beautiful graphics. Sony also revealed a smaller title Knack, which Sony's own Mark Cerny worked (and has recently rumoured to be getting a sequel) so PS4 owners had enough incentive to buy a PS4 at launch thanks to these games. Since it's reveal, Sony has also released quality exclusives such as: The Order 1886, Bloodborne, Until Dawn, The Last Of Us Remastered and The Uncharted Collection which have all satisfied fans of the console. In particular, Bloodborne has been a crowning jewel of PS4's exclusive line-up with critical acclaim with a metacritic score currently sitting at 92 and GameTrailers (Which were recently revealed to be shutting down) updated their Bloodborne review to a 10/10; the first game they've ever given a perfect score to.
The Last of Us: Remastered, although a remaster of the PS3 game that released in the same year the PS4 launched, is a solid offering well worth picking the system up for. While gamers have been critical of the amount of AAA games that Sony's first part studios have released and Sony themselves have recognized they've been 'sparse', Sony looks to be turning that around in 2016 with titles like Street Fighter V, Uncharted 4, Horizon: Zero Dawn, The Last Guardian, Ratchet and Clank all set for this year and boy oh boy are we excited for their 2016 lineup and if you've been an Xbox One only gamer up until now, Sony's 2016 lineup should be enough to convince you to pick up a PS4.
---
Price Cut:
Sony's machine has been selling consistently better than the Xbox One yet this didn't stop Sony's aggressive move of slashing the price of the PS4 in October 2015 in order to bring it level on price with the Xbox One. It was the first official price drop that Sony made with the PS4 and it should provide that added incentive to pick up a PS4 to go alongside your PS4 as the price cut has made Sony's already attractive machine even more attractive at it's new, lower price as you can now put that extra money into a controller or a new game.
---
Playstation VR:
There's a lot of questions over whether VR will take off into the mainstream or not but, while it's popularity is uncertain, there's no denying that Sony is offering the most complete virtual reality experience on console. With exciting VR games like: Ace Combat 7, RIGS, Golem, Eagle Flight, Psychonauts, Adrift, Allison Road, The Deep, Dreams, EVE: Valkyrie, Gran Turismo Sport, The London Heist, Robinson: The Journey, Tekken 7, Until Dawn: Rush of Blood and War Thunder and many more announced to be coming to PSVR, the headset shouldn't at least be starved from games. With rumours that the upcoming, popular No Man's Sky will be getting a PSVR compatible version, this could serve as the killer app that PSVR will need to sell big numbers. If you're at all interested in the wave of VR that the gaming industry is currently swept up in and you don't want to spend money on the more expensive option of a high-end PC and Oculus or the Vive, then PSVR and the PS4 is really your only alternative on console and if Sony can get the price right (this thing needs to be cheap to have a chance of going mainstream) then a PS4 next to your Xbox One is the best way to get the VR experience, for now.
---
Multiplats: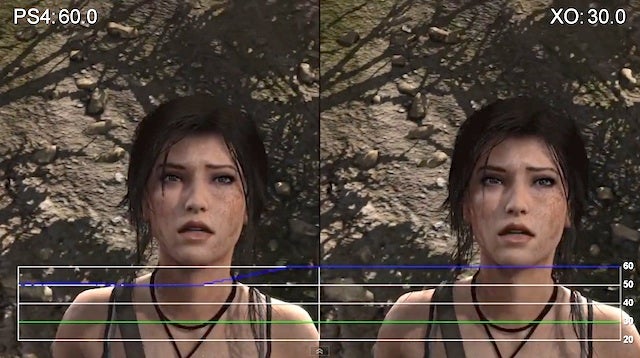 While this issue is nowhere near as prominent as it was at the beginning of this generation, it is still clear that PS4 simply has a raw power advantage over the Xbox One and, as such, multiplats have a trend of performing better on Sony's machine this generation. The PS4, for instance, has a larger and faster graphics processing unit than the Xbox One (its peak GPU shader throughput hits 1.84 teraflops per second while the Xbox One manages 1.31). Moreover, Sony's console also has more advanced RAM (5500MHz GDDR5 versus the Xbox One's 2133MHz DDR3). Even though many games have managed to be equal on both platforms in terms of resolution ( GTA V, Destiny, FIFA, and more) if you're very nit-picky when it comes to graphics and you prefer the system that boasts the best version of multiplats then perhaps a PS4 should be next to your Xbox One.
---
Ultimately, there's very solid reasons to purchase a PS4 to go alongside your Xbox One with quality games you might have missed out on from a particular highly acclaimed studio (Yes, I'm looking at you Naughty Dog) who's stellar games like The Last Of Us and Uncharted really shouldn't be missed as both are solid reasons alone to pick up a PS4. Overall, Sony's PS4 has been the winner for pretty much the whole generation and if you want to get a taste of the PS4's success, we recommend you Xbox One only gamers pick one up.
You can also check out our thoughts on PS4 only gamers considering an Xbox One here.