By now we're all aware that Sony's PS4 is a runaway success in the sales department and Microsoft's Xbox One has no hope of catching up with the PS4 in terms of sales but don't let this fool you into thinking that the Xbox One isn't a worthy competitor, because it certainly is. For the console that's supposedly 'losing' Microsoft's machine is doing a lot of things right. Whether you still harbour a grudge over Microsoft's initial plans for the Xbox One from all the way back in 2013 or you just have some predisposed negativity towards the Xbox or Microsoft we feel you should put all that aside. Here's why we think "PS4 Only" gamers should seriously consider buying an Xbox One
---
The Games:
For all the flack that Microsoft's machine gets, the one department we feel that the Xbox One is really excelling in is with the games. Back in 2013, I personally looked past Microsoft's terrible launch and chose to pick up the Xbox One because I preferred the exclusives on offer at launch. Whether it was Ryse: Son of Rome, Dead Rising 3 or Forza (all still worth picking up for new Xbox One owners) or in 2014 with games like Halo: The Master Chief Collection, Sunset Overdrive, Titanfall, Forza Horizon 2, Killer Instinct and Ori and the Blind Forest and then in 2015 with games like Halo 5: Guardians, Gears of War Ultimate Edition, Forza Motorsport 6, Rise of the Tomb Raider and Rare Replay. It's clear that the Xbox One hasn't lacked quality exclusive offerings worth picking the console up for. Now, in 2016 Microsoft is also readying to release games such as: Gears of War 4, Quantum Break, Crackdown 3, ReCore, Halo Wars 2, Sea of Thieves, Killer Instinct Season 3, Inside, Below, Cuphead, Tacoma and we're sure there's still some unannounced games to come yet. What we're trying to show you is that the Xbox One has some real quality games on the system that aren't on the Playstation 4. Unless you have some kind of devotion to your console of choice, you can't honestly deny that the games that the Xbox One boasts are quality titles and are well worth picking up an Xbox One for. Even if you still play multiplats on your PS4 (since they have a trend of performing slightly better on Sony's machine) you should seriously consider buying an Xbox One, even if just for it's exclusive titles.
---
Backwards Compatibility:
Arguably the biggest bomb dropped at last year's E3 was the announcement by Phil Spencer that Xbox 360 backwards compatibility was coming to the Xbox One. The audience went crazy, Xbox gamers at home went crazy and even people who didn't own an Xbox One commended the announcement. At the time of writing this article, I'm personally enjoying Alan Wake: American Nightmare and Gears of War 3 on my Xbox One. You see, backwards compatibility allows all those gems from the previous generation to be played on your new gen system. If there's titles you missed last generation, or if you didn't have an Xbox 360 last generation then this feature should be a big factor for you in deciding to buy an Xbox One. While there's only around 120+ titles for now, including Mass Effect, Fallout 3 and the entire Gears of War series.  Microsoft have promised that they're committed to adding new backwards compatible games every month and with titles like Red Dead Redemption, Black Ops 1, and Left 4 Dead 2 all confirmed to be coming to the Xbox One in the near future, we're very glad the engineers over at Microsoft managed to pull off this impressive feature. Xbox's Mike Ybarra, the Director of Program Management, has confirmed over Twitter that the Xbox team is also working on bring an Xbox 360 games store to the Xbox One, making it even easier to access backwards compatible titles.
---
Monthly Updates and Preview Program:
If you were to compare the Xbox One in 2016 to the Xbox One in 2013, you'd think that they were 2 completely different machines, without any hardware changes. With regular monthly updates bringing hundreds of  fan-requested features since 2013 and even the launch of the New Xbox One Experience in November 2015 which completely overhauled the Xbox One's operating system and brought Windows 10 to the Xbox One. One major complaint of many gamers before the launch of the NXOE was that the old Xbox One OS, based on Windows 8, was very clunky and slow. In tests, it was found that the old Xbox One OS took significantly longer than the PS4 to complete basic tasks but with the launch of the NXOE that was reversed: it's now Microsoft's machine that has the edge in the speed department. Comparatively, Sony has been much slower in delivering updates and they've often been months apart and no major changes have been introduced. If you're a gamer who likes regular updates to keep your console evolving, the Xbox One is a solid choice to go next to your PS4.
---
A Reliable Online Service: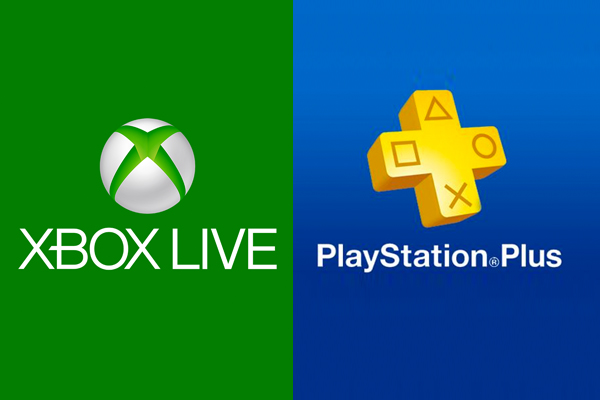 Now, before you go typing furiously that Xbox Live isn't perfect either, it's a proven trend that the Xbox Live infrastructure goes down less frequently than PSN. No matter how much we try to pretend it isn't, the PSN isn't very reliable. While it's much better than it was in the PS3 era, we must remember that PS3's online services were free while PS4 locks multiplayer behind Playstation Plus and we can't help but feel that not much of that extra revenue has been hypothecated into improving the PSN. While it might not seem like a major feature to some in distinguishing the two consoles, just the fact that so much of gaming nowadays relies on a reliable online connection means that Sony's inconsistent offering doesn't compare to Xbox's online infrastructure and we feel this is a good reason to pick up an Xbox One.
---
There you have it, some of the key reasons why we believe that "PS4 Only" gamers should seriously consider buying an Xbox One. Let's face it, it's undeniable that gamers who own only one console are missing out in one way or another and we hope that we might have convinced you to pick up an Xbox One to go next to your PS4. Both are solid consoles and now, in 2016, there isn't much that sets them apart but these reasons laid out in this article should be enough to tempt you to get an Xbox One to go alongside your PS4.
Make sure to leave your comments below, and let us know if you would consider buying an Xbox One as a PS4 user.
You can view our thoughts on Xbox One only gamers considering buying a PS4 here.