There's a plethora of games set to release this year ranging from well-known, established AAA franchises to new AAA IP's and plenty of new indies slated to come out at some point during this calendar year. However, if 2016 is anything like practically almost every other year then we must accept the inevitability that several of these games will suffer delays.
---
Gigantic
Gigantic is a MOBA-like game that was originally slated for release in holiday 2015 for the Xbox One and Windows 10. If you've played games like Smite or Team Fortress 2 then you might well have been interested in Motiga's Gigantic. The game has been running a closed beta since August 28th of last year and has supposedly given access to hundreds of thousands of players that signed up. Since I have participated in the closed beta on the Xbox One and have enjoyed my experiences with the game, I do hope this game is released to the masses as soon as possible. However, Motiga finally broke their silence on the 9th February of this year and gave a statement on their own site, which you can read here. In the statement, Motiga revealed that they were forced to temporarily layoff a significant percentage of their studio. The statement, written by Motiga CEO Chris Chung, says that financial trouble was to blame for the layoffs. Therefore, for those hoping to see Gigantic to release to the masses any time soon, you may be out of luck. In spite of this, Chung does say that Motiga are in active discussions with a number of potential investors so don't give up all hope just yet but do expect a fairly lengthy delay for the game.
---
Horizon: Zero Dawn
Horizon: Zero Dawn, from Killzone developer Guerrilla Game, stole the show at Sony's presser at E3 2015. On a day where new announcements were aplenty, it was a testament to how amazing this game looks that Horizon: Zero Dawn made such a big splash among gamers and the media alike. In Horizon: Zero Dawn, human society as we know it has collapsed and, while it's diminished state has allowed nature to flourish, the world is still far from ideal. Existing alongside the human tribes and natural wildlife, you see, is a collection of mechanical/animal hybrids that are hostile to human presence. In a press release, Guerilla Games shed a bit more light on the game with a statement saying that you will "Embark on a compelling, emotional journey and unravel mysteries of tribal societies, ancient artifacts and advanced technologies that will determine the fate of this planet, and of life itself."
However, as promising as Horizon: Zero Dawn looks, it may be one of several games this year to suffer a delay. The rumour of this game being delayed came from RocketBeansTV in a stream on Twitch. During the stream, the journalist mentioned a 2017 release year for Horizon: Zero Dawn. In fairness, Guerrilla Games' producer Mark Norris posted a comment on the NeoGAF thread with the rumor and confirmed that they are targeting 2016.
Hey GAF! Mark Norris from Guerrilla here. I just wanted to let you all know (and hopefully a mod can put it in the OP) that we are targeting a 2016 release date.
"Targeting" is the key word here. It could be nothing but developers nowadays are very selective with the language they use and "targeting" makes me think that the game is facing a pretty likely chance of being delayed. Moreover, since we definitely know the game isn't coming out this spring, and the latter half of the year will be dominated by titles like Call of Duty, Battlefield and Gears of War 4, it's completely reasonable to assume that Sony will push this new IP to spring 2017 to give it some breathing room.
---
Mass Effect: Andromeda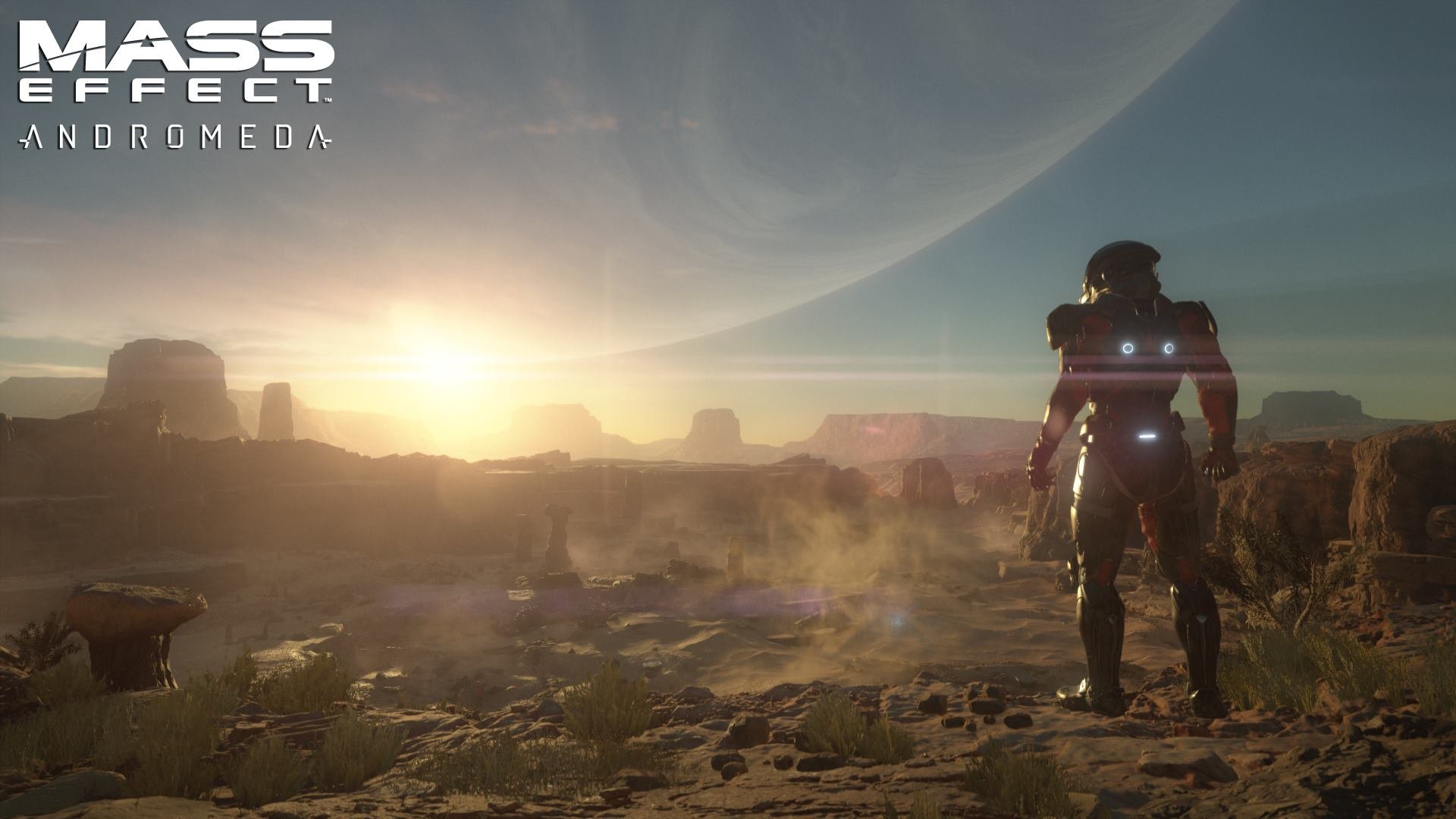 This is one that I'm fairly certain will not make it out anytime in 2016. All information points to this game being released in the holiday of this year but the sheer lack of any gameplay or information has rang the warning bells that this much anticipated game will not be released this year. Mass Effect 3 was delayed out of it's original release year and it seems that Andromeda will be a repeat of history for the Mass Effect series. However, this is the sort of delay that also ends up being beneficial for a game. Andromeda is described as a massive, sprawling experience and it's surely just going to benefit the game's world if Andromeda is delayed into 2017. Further, holiday looks like it's already very packed this year and a push into early 2017, somewhere around March or April could greatly benefit the game. The possibility of a delay was reinforced by the departure of key BioWare dev talent. Senior Development Director Chris Wynn recently announced that he'll be leaving the Mass Effect: Andromeda team for unspecified reasons.
"It is with a heavy heart today to say that I am moving on from BioWare and Mass Effect: Andromeda, and returning to the USA," Wynn wrote on Twitter.
Normally, a big AAA rpg like Mass Effect Andromeda will have many, many developers working on the game so this might not be worth looking into too much but given the lack of gameplay and information of the game, I think it's a fairly safe bet Andromeda will see an early 2017 release.
---
The Last Guardian
In recent years The Last Guardian has become synonymous with development hell. Originally unveiled all the way back in 2009, gamers eager for the next creation from Fumito Ueda and his team responsible for the quiet, lovely PS2 adventures Ico and Shadow of the Colossus. The game was originally planned as a Playstation 3 exclusive but faced development hell with many led to believe that The Last Guardian was dead. Before we heard about the game's transition to becoming a PS4 exclusive at last year's E3, many considered The Last Guardian to be Sony's very own Half-Life 3. According to Shuhei Yoshida, this was down to the game experiencing technical issues.
He said "But in 2011 the progress became super slow. There were lots of technical issues. The game was not performing at speed. The video we showed, the trailer on PS3, was specced up. The game was running at a much lower frame rate. Some features were still missing.
However, as much of a bomb-drop that The Last Guardian was at last year's E3, the demo shown off did leave some room for worry. The demo was essentially the same demo that was shown back in 2009, showing a very small segment of the game and visually the game still looked like a PS3 game. The only thing holding me back from declaring this an inevitablity to being delayed is the fact that I don't think Sony can afford to push it back even further but at this rate, it seems fairly likely.
---
Crackdown 3
Crackdown 3 impressed many at last year's Gamescom with the reveal that the game's multiplayer will take advantage of Microsoft's Azure cloud in order to produce a full-destructible city. According to Microsoft sources, the game's use of cloud power is equivelant to 20 Xbox One's computational power. Surely then such a revolutionary game featuring such unprecedented use of the cloud will face a delay. As far as we know, we'll be getting a multiplayer beta of sorts this summer/holiday but details on the full release are scarce. Therefore, it's a pretty safe bet that those hoping to get their hand on the full release of the next installment in the Crackdown series this year may be sorely disappointed.
While details are thin right now, I get the impression that they may be splitting Crackdown 3 into two separate games. While only a theory, it does make sense since the multiplayer mode employs the cloud technology while the singleplayer does not.  The single player portion of the game looks to be following on from the original Crackdown, a superpowered romp across a criminal-infested future-city. The multiplayer section, however, looks far more interesting. Using the combined power of Microsoft's Azure cloud servers, it lets multiple players into an entirely separate, entirely destructible city. Therefore, given the complexity of this game it's almost a given we won't see the full release of the singleplayer and multiplayer until 2017.
---
And there you have it; 5 games we would suggest not getting your hopes up for to release this year. Do you agree with my picks or do you have other games you think will be delayed that I didn't mention? Let us know your thoughts and opinions in the comment section below.