At first glance, the best thing going for Unravel is the gorgeous visuals. The beautiful, detailed environments and charming atmosphere make it clear that Unravel is a creation from developers that have poured their hearts into their project  and it's not as common as you might think to see this amount of love and emotion poured into a video game.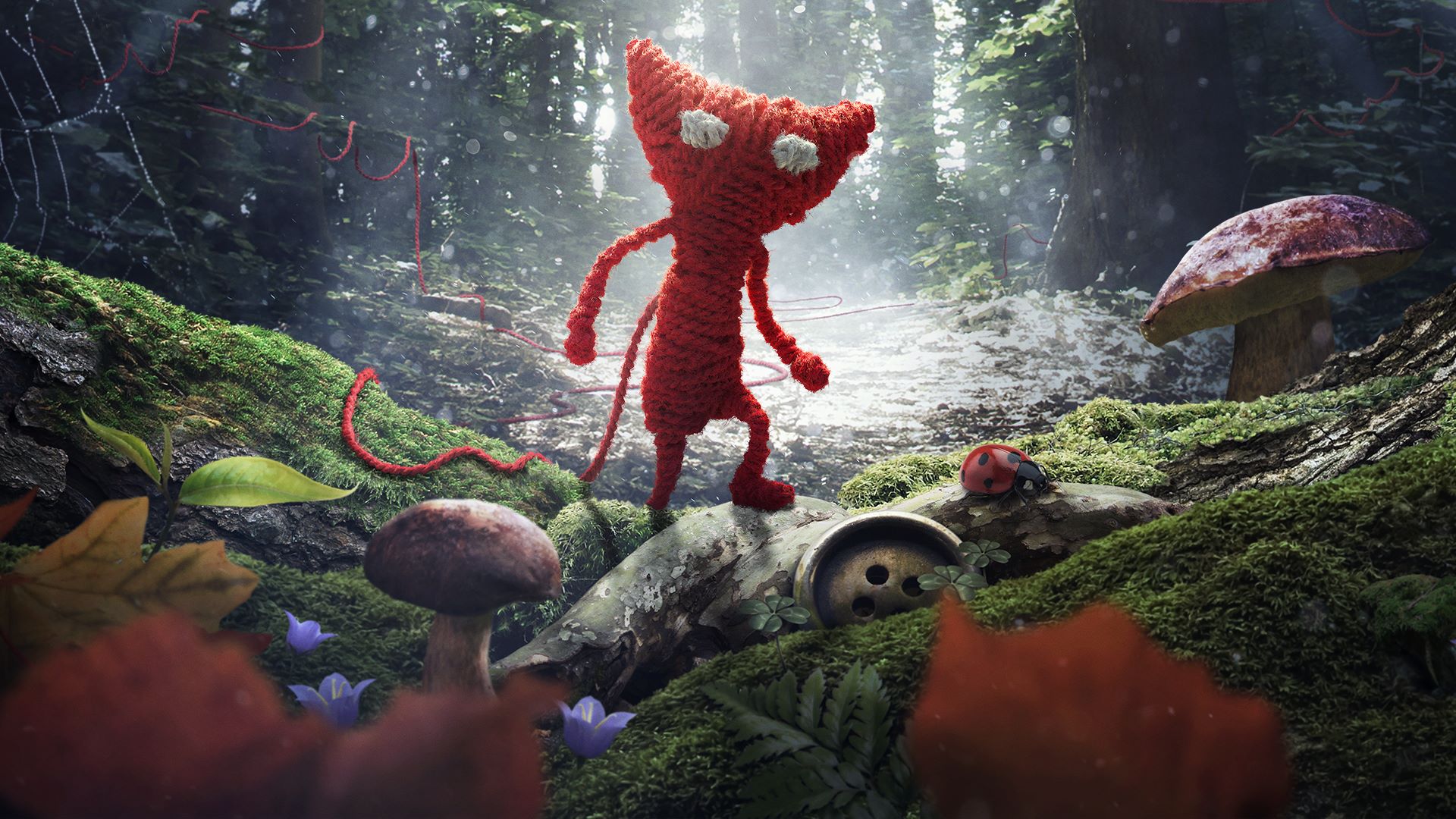 Summary: Yarny's mission is to mend broken bonds and the yarn represents the love and connection between people. The player will use Yarny's thread to do things such as swinging across gaps or rappelling down trees. The game will also challenge gamers to use the thread in clever and creative ways.
Developer: Coldwood Interactive
Publisher: Electronic Arts
Reviewed on: Xbox One
Released: February 9, 2016
MSRP: $19.99 (or local equivalent)
Unravel is a physics-based puzzle game starring Yarny, a creature made of yarn who can use his own body to explore the world around him and overcome obstacles. Creator Martin Sahlin revealed the game and talked about his studio, Coldwood, on EA's E3 stage last year and quickly piqued the interest of many due to the game's gorgeous visuals and touching story. It didn't hurt that it was somewhat of a surprise to see EA behind a game like this and I'm sure this also played a part in helping Unravel grab the headlines.
According to creative director Martin Sahlin, the title was built with the idea that games should do more than entertain players. Sahlin came up with the idea of the game that would later go on to become Unravel when on holiday with his family. He came up with many of the concepts for the game and even made an actual figure of Yarny and took photos of him in different locales. In the game Yarny belongs to the older woman whose memories you explore and collect, photos in her house containing the levels through which he trails that lifeline that's supposed to represent love.
The game's purpose was to strike a balance between an emotional and meaningful experience and a satisfying gameplay experience and therein lies what makes Unravel so special while at the same time limiting it from achieving its full potential. Yarny can unravel his torso to make us of a lasso to latch onto something and pull it over or swing across a gap. He can tie his yarn to connect two points together in order to form a ramp or a bouncy bridge that lets him reach further heights. He can interact and move selected objects or he can grab his own tail to climb back up the trail he's left behind.
To capture all the memories you direct Yarny through various terrains and locations and figure out how you'll overcome obstacles without unravelling him too much, as he only has limited amounts of yarn before being stopped in his tracks. While at the very beginning it may seem like a fair range of mechanics, even by the end of the first level you'll find yourself already accustomed to all the mechanics and from that point forth they become increasingly repetitive. That's the problem with the 'game' part of Unravel. You see, the mechanics have no progression, no upgrades and simply do not really evolve at all.
It was in this drawback of the game's mechanics that I involuntarily found myself drawing comparisons with another equally beautiful game; Ori and the Blind Forest. When I did dwell on it, I realized one of the factors that made Ori so compelling was the fact that you unlocked new abilities and improved pre-existing ones at multiple points during the progression of the story. This gave Ori and the Blind Forest a lot of depth that kept its gameplay fresh and interesting, something I sadly didn't get with the mechanics in Unravel.
The puzzles are never too simple that you fly though entire levels with no amount of strategizing but sometimes aren't too difficult either that they really put your brain to the test and whether this is a benefit or a drawback will be dependent on what you look for in a puzzle game. There was a sufficient amount of situations in the game where the puzzles were challenging enough to feel rewarded when making it through different levels and this definitely helped make up for Unravel's lacklustre mechanics as the more difficult puzzles definitely put the mechanics to the test.
I found myself slightly stuck on a few areas perhaps for longer than I would've liked since the gorgeous, charming visuals do fool you into thinking Unravel's puzzles might be a breeze but some of them require more strategic planning. External natural influences such as rain, landslides, mosquitoes and animal chases add another layer of depth to some of the puzzles in Unravel that definitely helps to prevent them from becoming too repetitive.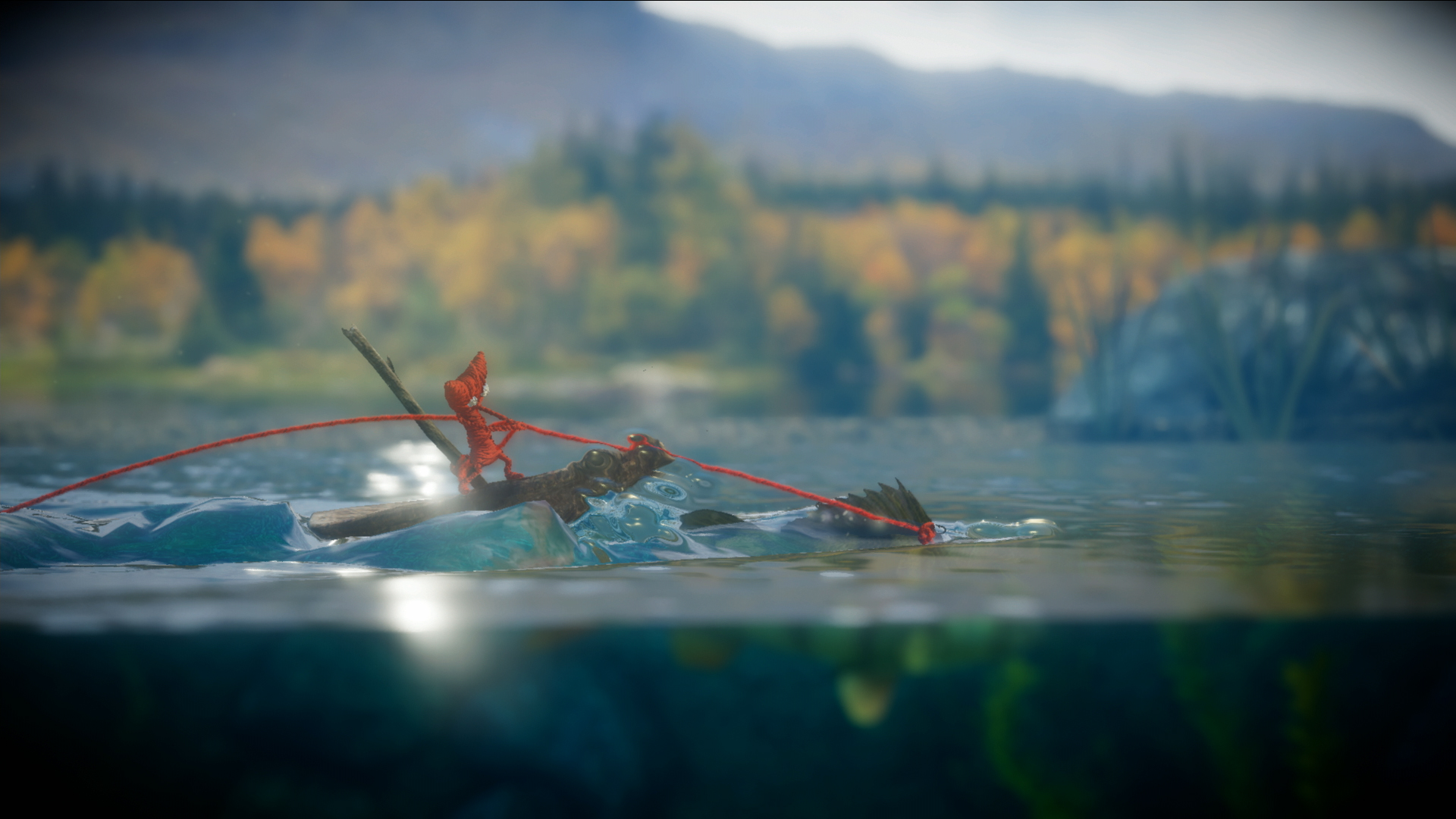 For the most part, guiding Yarny through a level feels like a type of humble exploration, helping a curious little creature navigate a world of obstacles. It's this feeling of the game that often made me forget I was 'playing' a video game rather than 'experiencing' a video game. It's difficult to put a finger on exactly what it is with Unravel but the amalgamation of the game's beautiful and details environments, the puzzles and Yarny himself that make this game feel less like a video game and more like a journey. You could point to it being immersion but I fear that wouldn't do the game justice, it's more than that. After all, it's not exactly 'realistic' yet we are sucked into Yarny's adventure. All I can say is that is truly is something that needs to be experienced to be understood.
The world is incredibly detailed and visually gorgeous. It's these 2D levels through 3D environments matched with the incredibly beautiful work done by Coldwood Interactive that helps to make up for the lack of depth in Unravel's mechanics. The environments are so realistically captured and joyful that I couldn't help but feel like I was right there with Yarny traversing all these different terrains. Textures and lighting within the environments are slightly exaggerated and almost fantastical but it seems more like a method of accentuating the emotional side of this game than anything else.
Ultimately, Unravel might not be everyone's cup of tea but its gorgeous environments, challenging puzzles and heartfelt story definitely make it worth for anyone that wants to sit back and 'experience' a video game of true craftsmanship. Unravel was a joy to experience and if you can put down a couple of hours for a game made by some passionate developers then your money will be well spent on Unravel.
Verdict:
+ Gorgeous visuals and beautifully detailed enironments
+ Challenging puzzles
+ Takes you on a heartfelt and emotional journey
+ Truly passionate developers who care about their game
– Mechanics lack depth and don't evolve
– Some puzzles are a little too simple
Score: 8/10