No console generation is without its fair share of disappointment but a common criticism of this generation thus far has been focused on the disappointing console exclusives that Sony and Microsoft have put out at this point so far in this console generation.
---
The Order: 1886
The Order: 1886 is arguably the most disappointing AAA console exclusive from Sony thus far this generation and it's no wonder the game currently sits at a 63 on metacritic. At a point before the game actually came out, there were even some that touted The Order as the 'Gears competitor' or, less extremely, at least the 'Gears competitor' but it seemed that any success of that kind was out of the picture for The Order once the reviews started coming in. The biggest thing The Order had going for it were the games graphics. Don't get me wrong, The Order is one of the most beautiful games I've ever seen, period.
But, it seems somewhere in making this game as beautiful as Ready at Dawn did, they must have forgot they were making a video game.  Quick time events, or QTEs, were said to be abudantly overused in The Order and there was no real compelling gameplay to be found within The Order. Players also felt cheated by the games length since The Order was leaked shortly before release to be completed in around 5 hours. For a full priced $60 (or local equivalent) game, this length, or lack thereof caused much controversy with the game and probably made the sales suffer as a result. Even when faced with criticisms about the games length, Ready at Dawn founder and CTO Andrea Pessino said "I am done commenting on clickbait rumors about game length,'downgrade' idiocy and such nonsense. Don't bother asking," I can only imagine such a heated response was due to the fact that Ready at Dawn didn't expect gamers to feel like they were being cheated out of their money. Perhaps if The Order released at a lower price point it might have faired better.
---
Halo 5: Guardians Single Player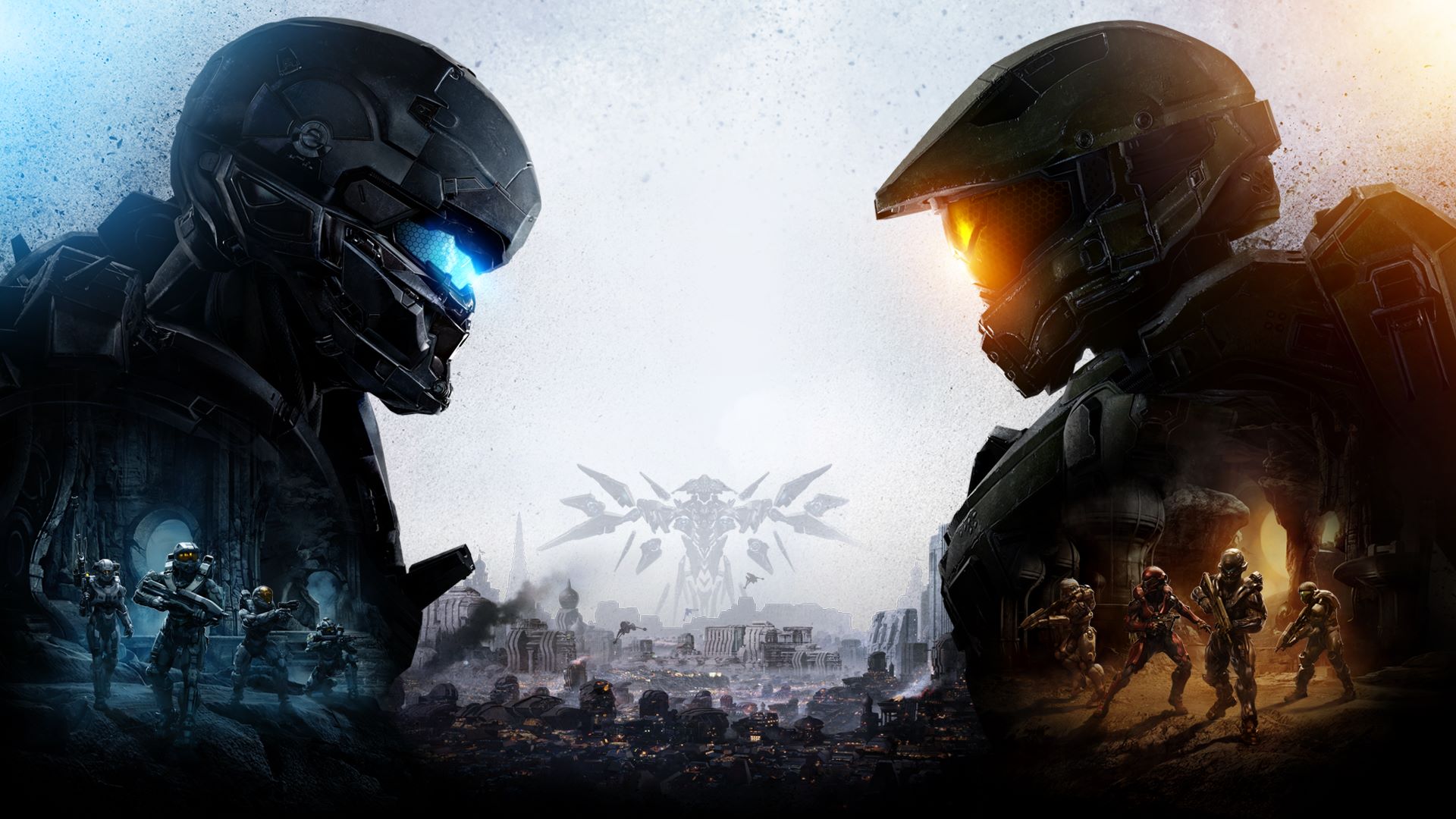 The first major AAA exclusive on either camp so far this generation was 2015's Halo 5: Guardians. I want to make one thing clear, I really love Halo 5 and the Halo franchise as whole. Purely in terms of how the game plays and feels, it's a return to form for the series, and the most fun I've had with Halo multiplayer since Halo 3. 343's second entry into the Halo franchise introduced one of the best multiplayer games I've ever had the joy of playing. Between Arena, Warzone and Breakout their really isn't much to fault with the games multiplayer. Since Microsoft and 343 also made all of Halo 5's multiplayer DLC free with consistent multiplayer updates, it really is the franchises best multiplayer in a long time.
Where Halo 5 fell short of the expectations of fans was with its single player. This came down not only to the single player's faults within itself, but also the marketing campaign ran by 343 and Xbox. You see, I honestly can't say I've ever witnessed a better marketing campaign for a game than what I saw with Halo 5. Spearheaded by the excellent "Hunt the Truth" campaign ahead of the launch of Halo 5, made up of a series of podcasts to set up a story of conspiracies involving UNSC, ONI and Master Chief himself. It's well-written, well-acted and excellently drove up hype for the game.
However, it was exactly this excellent marketing campaign that made it so disappointing that the reality of the game was far diminished to the epic confrontation that the marketing got us eagerly awaiting. You see, the entire marketing campaign of Halo 5: Guardians, Hunt the Truth and the trailers and the promotional materials, has been focused on this grand conflict between Master Chief and Blue Team and Spartan Locke and his Osiris Fireteam. There seemed to be hints and clues that Chief had done something particularly outrageous and now society was divided etween viewing him as a hero or villain. Locke is tasked with "taking him down," and the premise seemed to be that you'd as the characters on both sides, leading up to this epic conclusion.
Unlike in Hunt the Truth where Chief is framed for a massacre at a peace summit, that isn't mentioned in Halo 5, nor does he do anything else particularly awful that would warrant Locke's relentless pursuit. The 'crime' he's actually guilty of is simply defy orders to return home and report to his superiors at the UNSC as he goes off in pursuit of finding Cortana. The reality of the actual single player story fell short of the epic confrontation that the marketing campaign promised and that's what made Halo 5's single player disappointing to so many.
---
Street Fighter V
Many of the points about to be made can be seen in our article 'Should Street Fighter V Have Been Delayed To The Summer?' which you can read here
Now, all of those aware of Capcom's financial troubles might see the news of Street Fighter V's exclusivity with Sony to be not very surprising at all. After all, there are even rumours that the game might not have been made without Sony's financial support but that doesn't excuse the fact that this game, whether by Capcom's decision, Sony's decision or both, released too early and with too little content.
For instance, while mechanically, the game is very impressive and deserving of a high score. The game at this point in time (soon to be remedied by free updates) but right now, the game is essentially unfinished. Capcom have confirmed that some features like the in-game store won't launch until March. Then there's the missing challenge mode, which includes four sub-modes: battle tips (out in March), trials (out in March), targets (out "soon after launch") and extra battle (available "soon after launch"). As far as we're aware, 'Targets' are similar to daily quests in which you will be able to earn Fight Money (SFV's in-game currency). And 'Extra battle' sees you fight against special computer-controlled bosses. At launch,  online battle lobbies will only support two players in a game with eight person lobbies and spectator mode arriving as part of the March update.
Even with the problems surrounding the games lack of single player content, the online section of the game also suffered many issues around launch, despite Capcom promising these online issues had been resolved after the rather troublesome beta tests for Street Fighter V. Capcom's Yoshinori Ono recently took to Twitter to apologize for the ongoing issues with the online component, stating that the team will continue to make an effort to resolve problems and that things are taking a favorable turn. He also said that the game's upcoming patch info will be revealed within the next few days.
"I apologize for causing you a trouble about SFV online. Things are taking a pretty favorable situation. We'll continue with our efforts for it.

We'll be announcing information about SFV's next patch within next few days. I am terribly sorry, but please wait momentarily."
The game's sales in the first week of release in Japan being lower than Street Fighter IV's and equally poor first week sales in the UK point to this game not fairing very well in terms of sales and we can't help but conclude that exclusivity and the games lack of content were big factors in the games issues.
---
Titanfall
Respawn Entertainment and Electronic Arts' first-person, mech-shooter Titanfall had a lot of potential and high expectations but it seemed to do too little to capture and retain an active engagement with its audience. At first, Titanfall was even being touted as the 'COD killer' and in all fairness, Titanfall did seem to be very unique and very enjoyable. The game went on to win a total of 60 awards just at E3. Gamescom and the Tokyo Game Show also rewarded Titanfall with prestigious honors as well.  At first glance, Titanfall was a home-run for Respawn Entertainment, EA, and Microsoft. Since many of the devs who worked on Titanfall were original developers on games like Call of Duty 4: Modern Warfare, it's no surprise that many had high hopes for this game and in some ways it delivered but unfortunately it didn't deliver fully to meet expectations.
Back in October of last year it was revealed that Titanfall had crossed the 10-million mark. Writing on Twitter, Respawn boss Vince Zampella announced the figure, though he didn't say if it represents copies sold or total number of players. Despite this, it clearly shows that Titanfall wasn't as much of a failure as some had speculated for the Xbox/PC exclusive.
Despite the good feedback, Titanfall was not the 'game changer' everyone was hoping it to be and that played a big part in the general feeling of disappointment surrounding Titanfall.  The fact that the it lacked a traditional single player campaign was criticized heavily together with the unforgiving but understandable resemblance to Call of Duty. Many gamers at the time saw Titanfall's multiplayer only focus as reinforcement to the Xbox One's always on-line policy and just as they couldn't forgive the latter they also punished the former. Titanfall was also entangled in the resolution war that began with the launch of the next generation consoles for running at a resolution around 720p that gave the Xbox One version of the game a sense of inferiority. Added to that the lack of content and customization, Titanfall just wasn't the revolution to the FPS genre we had all hoped for.
---
Ryse: Son of Rome
Similar to The Order: 1886, Ryse: Son of Rome is an absolutely stunning game in the visuals department and remains to this day one of the best looking games on the current generation consoles. Ryse proved that Crytek had a firm handle on harnessing the graphical power of the Xbox One but the all-important, fleshed out gameplay is sadly missing. In fairness, Ryse: Son of Rome wasn't as bad as a game like The Order in the gameplay department but anyone that has played the game can concur that the games combat is very repetitive. This might be an issue relating to how Ryse was initially planned as a kinect-only title and well, we all know how the kinect turned out.
The game even sits at a measly score of 60 on Metacritic and generally wasn't well received by many critics at all with the game receiving scores as low as 3/10 from a few outlets. Now, while I feel the game wasn't as bad as some outlets made it out to be, it's undeniable that Ryse fell short of expectations even for a launch title. QTE mechanics were also at the core of the problems for Ryse in terms of gameplay, similar to The Order: 1886 which proves that devs can make graphically beautiful games but without that all-important gameplay, it will be a dud.
---
Driveclub
When a company's UK boss comes out and says that their game was a "disappointment" you don't have to look very far to see why Driveclub is the perfect game to round off this list. Even when speaking of Evolution, Fergal Gara said that "They're as embarrassed as we are." so it's fairly obvious this game fell far short of fan expectations. Not only did the game disappoint in its content, but many of the features it touted, such as online multiplayer and social features were either broken or completely missing at launch.
While Driveclub certainly boasts impressive visuals, that was about all the game had going for it at launch. The gameplay wasn't up to par with what's expected from current gen racers and that showed in widespread criticism from PS4 fans. At the time, many of the promised online features were disabled due to poor server infrastructure. It was supposed to compete with Forza until the next Gran Turismo arrives but it didn't do much in taking away from Xbox's genre-leading Forza series. It has nowhere near the customization options that Forza has and the gameplay and physics just weren't as good as they could have been. It's even more disappointing since DriveClub was originally set-up to be a PlayStation 4 launch title. Despite having a whole extra year to make the game, it still didn't end up fulfilling the expectations that were set and that's why Driveclub rounds off my list for the most disappointing games so far this generation.
---
There you have it, the 6 games I feel have been the most disappointing so far this generation on both PS4 and Xbox One. Do you feel a game shouldn't have made the list or do you think I might have missed a game that should have been on the list? Let me know your thoughts and opinions below.