Battlefield 1 has been officially revealed and we are indeed going back to WW1. Only in Battlefield 1 will you bring a horse to a tank fight and squad-up with your allies in epic multiplayer battles with up to 64 players. Through ever-changing environments at the dawn of all-out war, no battle is ever the same. Battlefield 1 will launch on October 21st, 2016 Worldwide on Xbox One, Origin™ for PC and PlayStation®4.
Well, it's off to a far better start than Call of Duty: Infinite Warfare was. For a comparison of their like/dislike ratio:
Here's the hashtag which is trending and climbing fast right now:
It can't be undermined just how much hate Infinite Warfare is getting: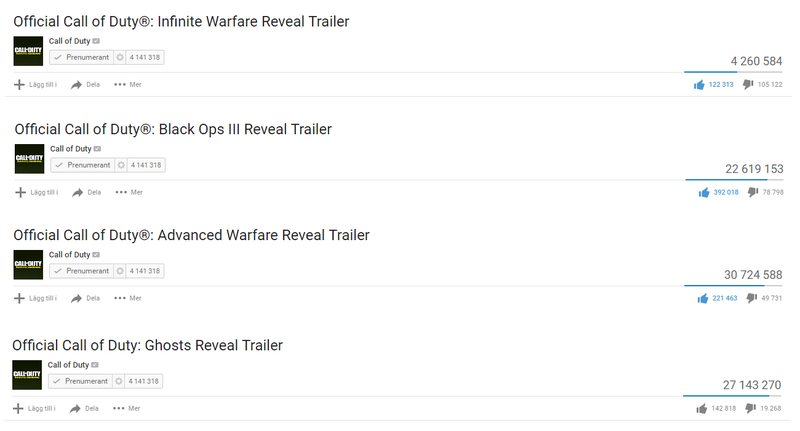 If Battlefield ever had a chance to take the crown from Call of Duty, this is it.