Microsoft's E3 conference went out with a bang after the announcement of two new consoles, the Xbox One Slim and the Xbox Scorpio. Today, the long rumoured Project Scorpio was announced which is basically a more enhanced version of the current Xbox One, with higher capabilities of playing 4K-native games and virtual reality support, with an additional six teraflops of power. Phil Spencer, Xbox chief, also mentioned that Microsoft view this as more than just a refresh.
"The important thing for Scorpio is that it's a dramatic step up for us in terms of hardware capability … Because as we saw 4K gaming and really high-end VR taking off in the PC space, we wanted to be able to bring that to console. Project Scorpio is actually an Xbox One that can natively run games in 4K and is built with the hardware capabilities to support the high-end VR that you see happening in the PC space today… when it ships it will be the most powerful console ever built."
All of the new and future models of the Xbox One will have the same library of playable games so don't feel left out because you still have an Xbox One. However many of the games on newer consoles will feature some sort of improvement as a means of its improved hardware, citing Halo 5 as a good example. The game itself runs at 1080p and with 60 frame per second on the Xbox One with the resolution dropping at times in order to maintain the solid framerate. The Scorpio though, has been said to be good enough to stop this happening because when a game runs on the Scorpio, it'll run at maximum resolution the entire time.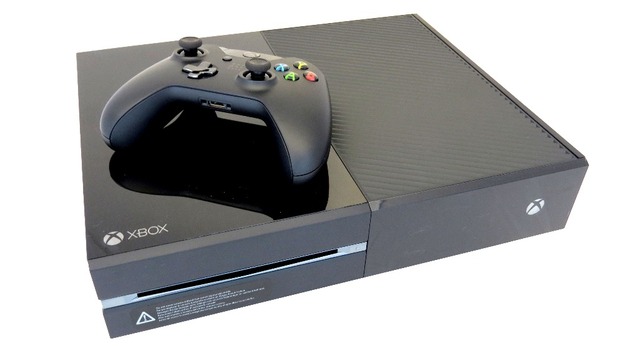 As for the virtual reality aspects, claims have reported that Microsoft were working closely with Oculus, creators of the Oculus Rift with plans of bringing the VR sets to the home console. And while the company still haven't said anything about a partnership with them, it's definitely likely to be announced later on when the Scorpio is released.
"We're not ready to announce something right now, but you can imagine at the price point of Scorpio — which we haven't actually said, but think about consoles and where they live in terms of price point — having something at six teraflops that will get millions of people buying it is very attractive to some of the VR companies that are out there already, and we've architected it such that something will be able to plug right in and work,"
While it's unusual for a console to be announced so early on, the project name is still just a codename and might be renamed to something else in the future. We don't know what it looks like either, as opposed to the Xbox One Slim which was recently leaked.
"It's crazy to announce something this early … but when I put myself in the shoes of our customer, I want to be able to make a choice on what console I want to buy with as much information as possible. We want to give you the information to make that decision. We also want to go talk to the developers that are out there today, that are building games for next holiday, and say here's what you're going to have at your disposal on the console side.
And that's just the consoles that Xbox mentioned during their press conference that could've stolen the top spot alone. They've really put as much effort into the new consoles as they could, and the only one we've seen is the Xbox One Slim so far. There is a long line ahead of Xbox and while they may have lost the current console war against the PS4, it looks like they'll be stealing the top spot back again.
See also: Microsoft Conference Thoughts And Grade
Microsoft never fail to amaze us with teases and trailers, and they improved on last year which seemed impossible. By starting the show with one of their most popular franchises and finishing with their most anticipated console, it's really easy to determine the outcome of the conference and it's that I, for one, will be flocking back soon. While it did have low moments, they did a brilliant job on the whole and the conference was relatively solid. We're going to get a mass of incredible games in 2016, and even as a Sony fan, my breath was taken away.
---
So, with only one final conference left and it being Sony's, do you think they will be able to pull it out of the bag and win us all back? We'd love to hear from you down below in the comments!