Scalebound is an upcoming action role-playing video game developed by Platinum Games and published by Microsoft Studios, currently scheduled for release in 2017 exclusively for Xbox One and Windows 10. Scalebound is the latest great adventure from renowned Platinum Games director Hideki Kamiya. At E3, Microsoft just showed off a new co-op boss fight demo.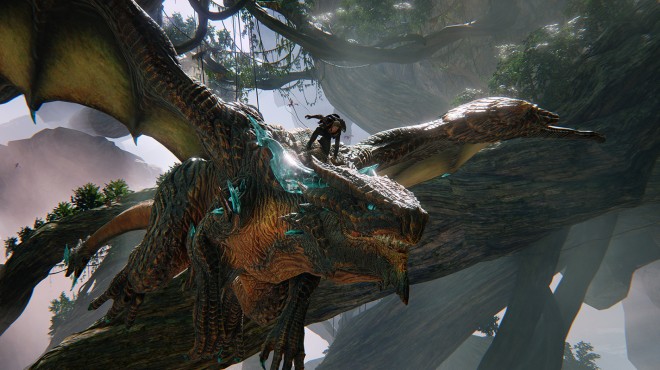 Embark on an epic and dangerous journey across a faraway land like none you've ever seen. There, you'll encounter ground-shakingly massive beasts, and meet the only being that can stand against their overwhelming stampede: the last living member of a sacred race – a dragon.
You and your dragon are this world's final hope. Only your bond can save Draconis.