With EA Play and Bethesda already having their turns and being somewhat unfulfilling, we're hoping Microsoft will be able to get it out of the bag with their turn. Starting at 5:30PM (UK Time) today, June 14th, we're hoping to get a sneak peak at the recently leaked Xbox One Slim.
Microsoft's main focus will most likely be Gears of War 4, Coalition's first game in the 10-year-old series. After a successful multiplayer beta earlier this year, we're expecting the game's campaign to be shown off front and centre.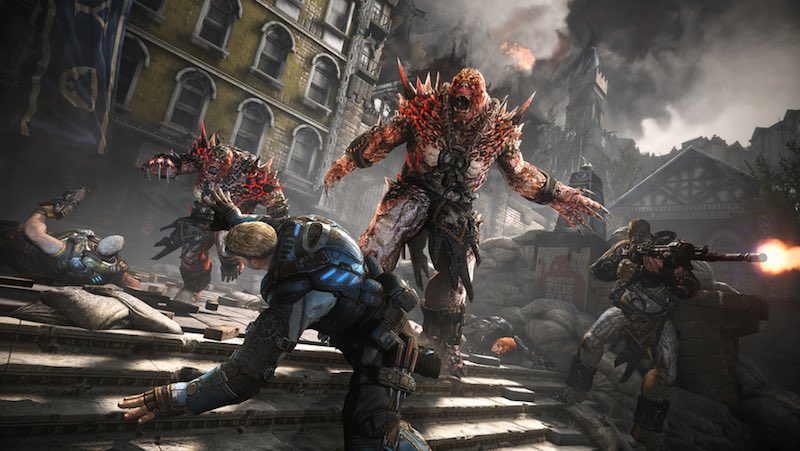 We're also anticipating to see a number of Xbox exclusive games that have been quiet for a while such as sandbox shooter Crackdown 3, Sea of Thieves and the game with a few things leaked previously, Scalebound.
See also: British Retailer Might Have Just Leaked Scalebounds Release Date
The biggest thing we want to see however, is the Xbox One Slim which has had images leaked yesterday, with the price following shortly after. Rumours have players speculating that they'll be unveiling the new console completely and showing it off, with the more powerful version allowing 4K gaming.
We're hoping to see some sort of Dead Rising 4 announcement after rumours sparked that Capcom would not be releasing the game on Sony platforms, keeping it exclusive to Xbox and PC. We've had a lot of leaked news regarding the game in forms of .gif files and images, but very little more. We're also hoping to see zombie survival game State of Decay 2 being announced also.
Minecraft is arguably Microsoft's biggest IP so we're expecting to see some news regarding TellTale games' second season of the Minecraft Story Mode.
The biggest surprises are hard to predict, however one of the biggest is Virtual Reality being brought to Xbox One like PlayStation's device, PSVR.
---
This is all we currently know and hope to see, however we're hoping to see a lot more from Microsoft as they tend to pull out all the strings every year. We'll keep you updated as usual during the event. Be sure to check out our very own Alex Stadnik's EA Impressions and his overall grade on their conference!