Summary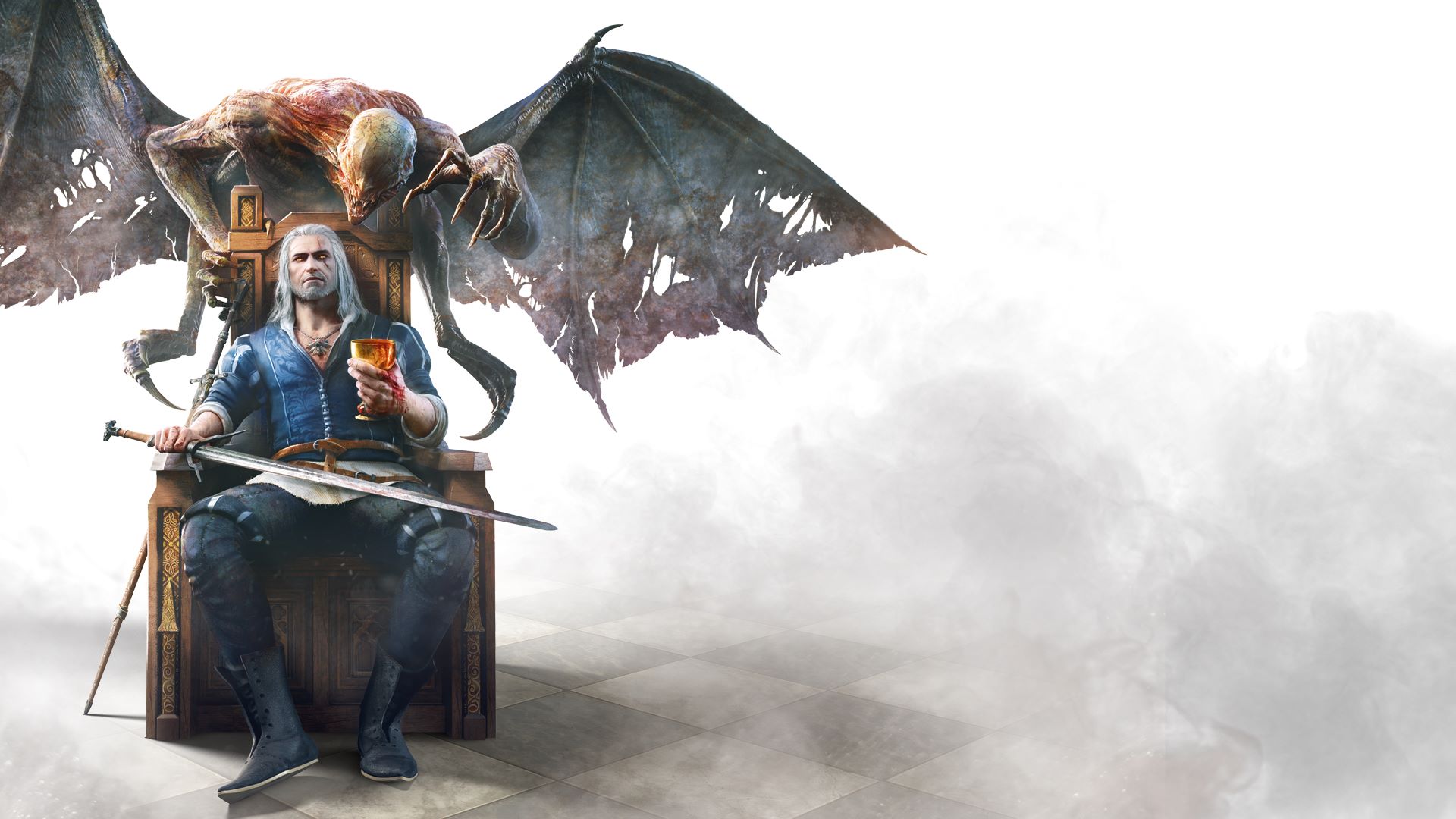 Blood and Wine is the second and final add-on adventure for The Witcher 3: Wild Hunt. Announced on April 7th, 2015, along with Hearts of Stone, it was released on May 31, 2016 for all three platforms: PC, Xbox One and Playstation 4.
Blood and wine, a 30-hour-plus tale that will introduce the all-new in-game region of Toussaint, will take Geralt to a land untainted by war, where an atmosphere of carefree indulgence and knightly ritual masks an ancient, bloody secret.
You can purchase the expansion from the Xbox and PlayStation stores respectively. The DLC costs £15.99 in the UK or your local equivalent.
Developer: CD PROJEKT RED
Publishers: Warner Brothers (US) and Bandai Namco (EU + other)
Reviewed on: Xbox One
---
The Review
Before The Witcher 3: Wild Hunt, I had no experience of playing any Witcher games. The game had made a few appearances at showings for E3 and Gamescom and it certainly piqued my interest but nothing prepared me for the experience that was The Witcher 3. I had reluctance to even play Blood and Wine because, as per developer comments, it was the last time we would be seeing Geralt for a long time as the studio, CD Projekt Red, focuses on other ventures which in all fairness look exciting in themselves. For me, The Witcher 3 scratches that same fantasy itch that a TV Series like Game of Thrones also satiates. It is by no value anything less than a masterpiece in my eyes; a game truly deserving of all the praise and the DLC Blood & Wine is a fit seeing off for The Witcher 3 and will go down, for me, as the best DLC ever made period.
Blood and Wine sees Geralt travel to the land of Toussaint – a land untainted by war, where an atmosphere of carefree indulgence and knightly ritual masks an ancient, bloody secret. When you first arrive in Toussaint, you are lured into a feeling that Geralt is perhaps on holiday and nothing monstrous could take place here. Alas, it very suddenly becomes apparent this is not the case and behind the backdrop of Toussaint's beautifully quaint surface, some monsters are surely lurking. The vistas are simply stunning and Toussaint is certainly an area that had me pressing the "take screenshot" button far more than any other game has; it's a stark difference to the areas of Velen and provides a stunning backdrop for Geralt's final adventure in The Witcher 3.
In the way that we are often told not to judge a book by its cover, the same can be applied when it comes to Toussaint. The knights uphold the virtues of courage and honour whilst the village folk don't hurl insults at you like the locales featured in the base game. The game goes a long way in inciting a sense of pleasantness that was more difficult to find in the base game. Yet, appearances are but one thing and you soon learn that there's more to Toussaint than the image of pleasantness.
What we have in Blood & Wine is no less than a vampire tale that lends from some of the best murder/crime/thriller novels I've ever read even if not as masterfully done as in the novels. The pacing is expertly done and spanning an estimated time of 20 hours there's satisfaction to be found in that embarking on this mystery will assuredly be a tale of suspense and thrills. Frankly, the content here rivals and even beats some AAA base games and for a DLC that set me back a mere £15.99, the value here is simply unprecedented for any game I've ever played and the admiration for CD Projekt Red is well-deserved; not only for their expertly crafted game but also for their business practices.
Without having to deal with the same scale as the base game, one thing I took from the Blood & Wine DLC is that the characters arcs are all the best that I could have hoped for. Fairly early on you'll meet characters such as Anna Henrietta – the esteemed duchess of Toussaint or a high vampire by the name of Regis whose philosophical monologues serves to challenge the notions of vampires as beasts. By the end of it, you'll have been introduced to some truly engrossing characters which are integral to making the Blood and Wine DLC as masterful as it is.
Tough decisions and The Witcher goes hand-in-hand so it comes as no surprise that Blood & Wine tasks you with some of the toughest choices yet. The decisions you make never really have clear-cut consequences such as seen in Quantum Break's "junctions" and you never really know the true consequences of your choices; all of which puts a heavy weight on the decisions you must make. It's advisable to make several saves at key moments as it's truly remarkable just how different a scene can take place or how the story unfolds based on your choices. The DLC alone features 3 different and unique endings based on your decisions alone so there's plenty of replay value here.
The main quest line follows the same format as previous DLC Hearts of Stone and the base game in the format that you have the main quest available to play through separately but with a flurry of side quests and monster contracts at your disposal. In the Blood and Wine DLC however, Geralt is finally given a personal home base called Corvo Bianco, which is a vineyard that comes with its own set of sub quests that allow you to expand it and renovate. The DLC also introduces a dye mechanic that allows you to loot different colour dyes hidden in various missions to further personalize your personality as Geralt.
Ultimately, the Blood & Wine expansion rivals and bests some full AAA games I've played in recent memory. From that, it's silly not to recommend this game and if you're yet to even try the base game then you should certainly do so and if not then the DLC can be played separately from the main game if you're yet to complete it and is its own self-contained mastery of a story. If this is indeed the last we'll be seeing of Geralt, at least for a while, then the Blood and Wine DLC is a fitting send off for 2015's GOTY.