The Ultimate Game Sale features over 250 deals on Xbox One and Xbox 360 titles, and for the first time ever the sale will include discounts on Windows 10 games and special pricing for Xbox One consoles. Save up to 40 to 60 percent on Xbox games, with some titles at more than 60 percent off. If you're an Xbox Live Gold member, you can save up to an additional 10 percent. Discounts are valid from 05 July through 11 July 2016.
---
Recommended: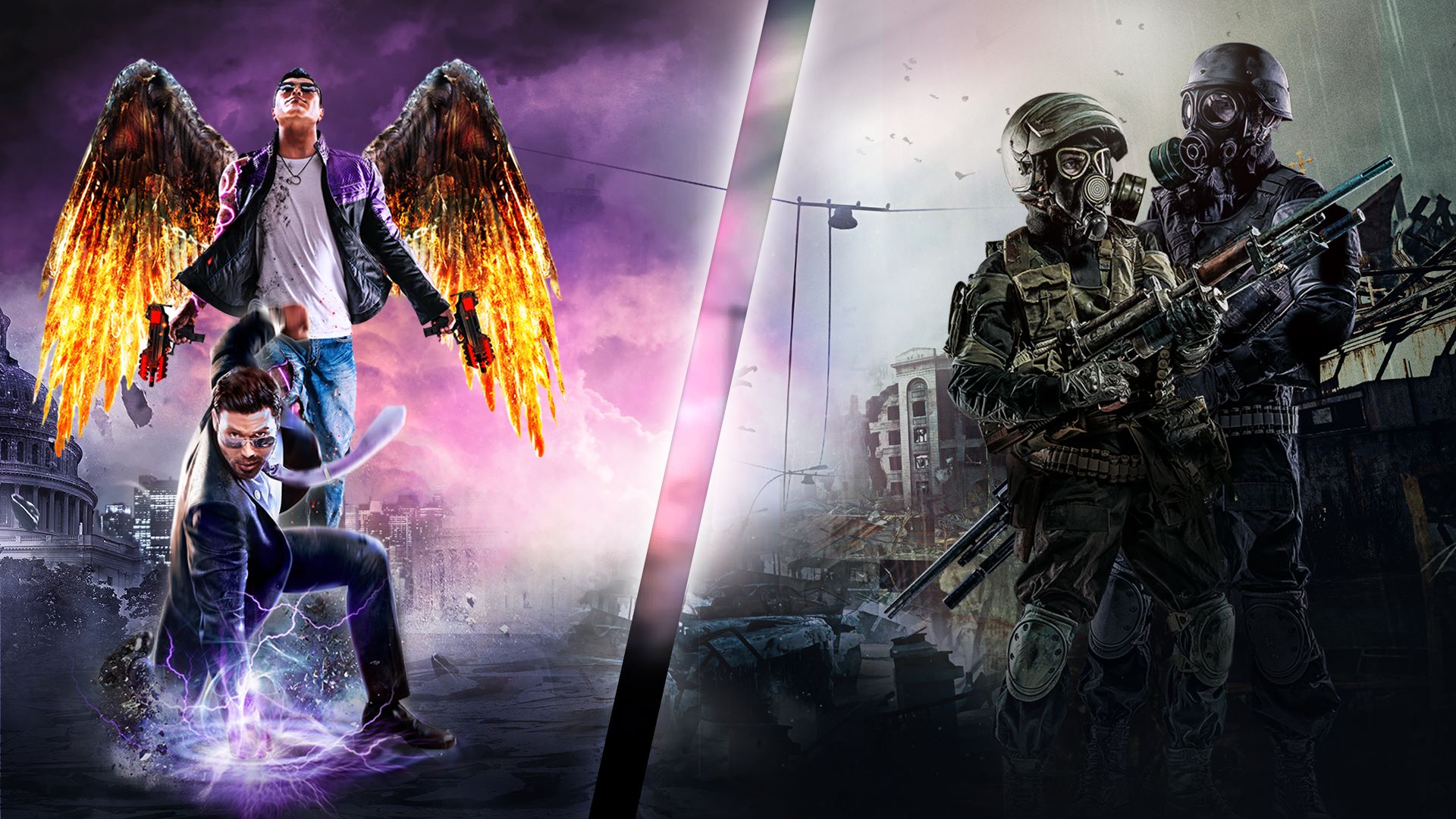 Saints Row Metro Double Pack for just £10 you're getting 4 quality games and if that's not a steal then I don't know what is. Metro Redux takes you on a journey from the forgotten catacombs beneath the subway to the desolate wastelands above, where your actions will determine the fate of mankind. Saints Row IV Re-Elected and Saints Row Gat Out Of Hell: The US President must save the Earth from alien overlord Zinyak using an arsenal of superpowers and strange weapons in the wildest open world game ever.
Sleeping Dogs Definitive Edition this one comes in at £6 and at that price you're getting a fairly solid open world action-adventure game. All 24 previously available DLC extensions from the Xbox 360 version have been integrated into the game, including the story-extending episode Year of the Snake and the horror-themed Nightmare in North Point. Alongside a wealth of new technological, audio and visual improvements, Hong Kong has never felt so alive.
Borderlands: The Handsome Collection this isn't the first time that the Handsome Collection has been reduced to £18 but if you missed out on the deal before then now is the perfect time to grab it. Borderlands: The Handsome Collection is the essential Borderlands compilation and includes the definitive versions of both Borderlands 2 and Borderlands: The Pre-Sequel, built specifically for next-gen consoles. Experience the absolute highest performance and highest fidelity graphics for any Borderlands game ever played on a video game console.
Gears of War: Ultimate Edition – Day One Version at £15 is a steal especially for those who haven't played the first entry into the Gears of War series. The landmark original Gears of War returns, stunningly remastered and modernized for Xbox One. Includes base game, Animated Immulsion Skin and Civilian Anya multiplayer character for use in multiplayer matches.
Just Cause 3 is now available at a price of £18 which is quite a steal for a game that was released not too long ago. If chaotic sandbox fun sounds interesting to you then look no further than Just Cause 3. Explore a Mediterranean island paradise with complete vertical freedom – skydive, BASE jump and free dive in an open world with virtually zero limits.
Red Dead Redemption holy shit in a surprise move Rockstar have just announced that RDR will be available on Xbox One via backward compatibility on Friday and the best part is that it's currently on sale for a seriously low price. Developed by Rockstar San Diego, as a follow up to the 2004 hit game Red Dead Revolver, Red Dead Redemption is a Western epic, set at the turn of the 20th century when the lawless and chaotic badlands began to give way to the expanding reach of government and the spread of the Industrial Age. The story of former outlaw, John Marston, Red Dead Redemption takes players on a great adventure across the American frontier