We might be nearing August and experiencing the summer drought of video games but beyond the horizon, there's a lot to look forward to from September onwards. The holiday season is typically the biggest period in gaming and this year there are a plethora of games to look forward to this holiday. In no particular order, here are my top 12 most anticipated games of holiday 2016.
---
Final Fantasy 15
Platforms: Xbox One, PS4, PC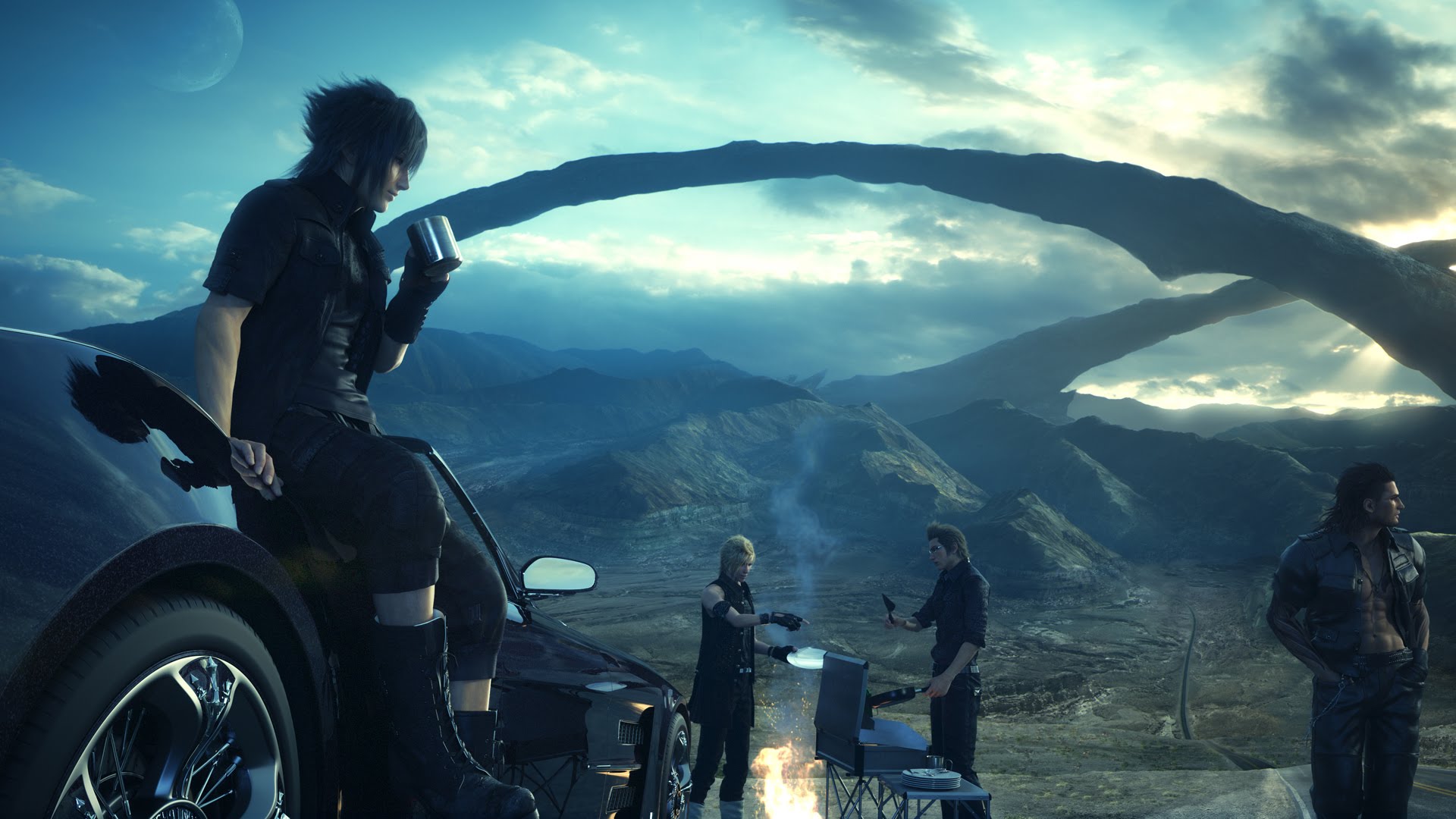 Final Fantasy XV, originally known as Final Fantasy Versus XIII, is the fifteenth installment in the main Final Fantasy series. It is set to have a simultaneous worldwide release on September 30th, 2016. The story centers around Noctis Lucis Caelum, Crown Prince and protector of Lucis, the last remaining kingdom in the world with control over crystals. The game's focus is to examine the characters' humanity and distinguish it from the fantasy setting in other titles in the series. The story focuses on friendship, destiny, and legacy.
---
Cuphead
Platforms: Xbox One, PC
We know we said that Cuphead would be out in 2015 and now we're saying that Cuphead will be out in 2016. We're sorry. But this Cuphead isn't that Cuphead. This Cuphead is so much better. With Microsoft helping us out, we are able to push the art further, refine the mechanics more, and deliver the Cuphead game we've always dreamed of. In development, time is our greatest asset, and pushing the release to 2016 allows us to make for the best game possible.

So keep your Xbox One and Steam controllers warm over the winter months and we'll see you in 2016. We promise it will be worth the wait.
---
Forza Horizon 3
Platforms: Xbox One, Windows 10
You're in charge of the Horizon Festival. Customize everything, hire and fire your friends, and explore Australia in over 350 of the world's greatest cars. Make your Horizon the ultimate celebration of cars, music, and freedom of the open road. How you get there is up to you. Drive through the vast desert and rocky canyons of the Outback to lush, wild rainforests, and to the sandy beaches and gleaming skyscrapers of Australia's Gold Coast. Online 4-Player Co-op allows you and your friends to experience the variety, competition, and rewards of a Horizon campaign together for the first time.
---
Battlefield 1
Platforms: Xbox One, PS4, PC
Battlefield™ 1 takes you back to The Great War, WW1, where new technology and worldwide conflict changed the face of warfare forever. Take part in every battle, control every massive vehicle, and execute every maneuver that turns an entire fight around. The whole world is at war – see what's beyond the trenches. Fight your way through epic battles going from tight urban combat in a besieged French city to the heavily defended mountain forts in the Italian Alps or frantic combats in the deserts of Arabia, in large scale battles as infantry or take control of vehicles on land, air and sea, from the tanks on the ground, to biplanes and gigantic battleships.
---
Gears of War 4
Platforms: Xbox One, Windows 10
Arguably the biggest exclusive game set to release this holiday, Gears of War 4 is the first entry into the series that's developed by The Coalition. A new saga begins for one of the most acclaimed video game franchises in history. After narrowly escaping an attack on their village, JD Fenix and his friends, Kait and Del, must rescue the ones they love and discover the source of a monstrous new enemy.
---
Mafia 3
Platforms: Xbox One, PS4, PC
After years of combat in Vietnam, Lincoln Clay knows this truth: family isn't who you're born with, it's who you die for. When his surrogate family, the black mob, is betrayed and wiped out by the Italian Mafia, Lincoln builds a new family on the ashes of the old and blazes a path of military-grade revenge and redemption through the Mafioso responsible. A vast, diverse and seedy open world ruled by the mob and corrupt officials and richly detailed with the sights, sounds and emotionally-charged social atmosphere of the era.
---
Titanfall 2
Platforms: Xbox One, PS4, PC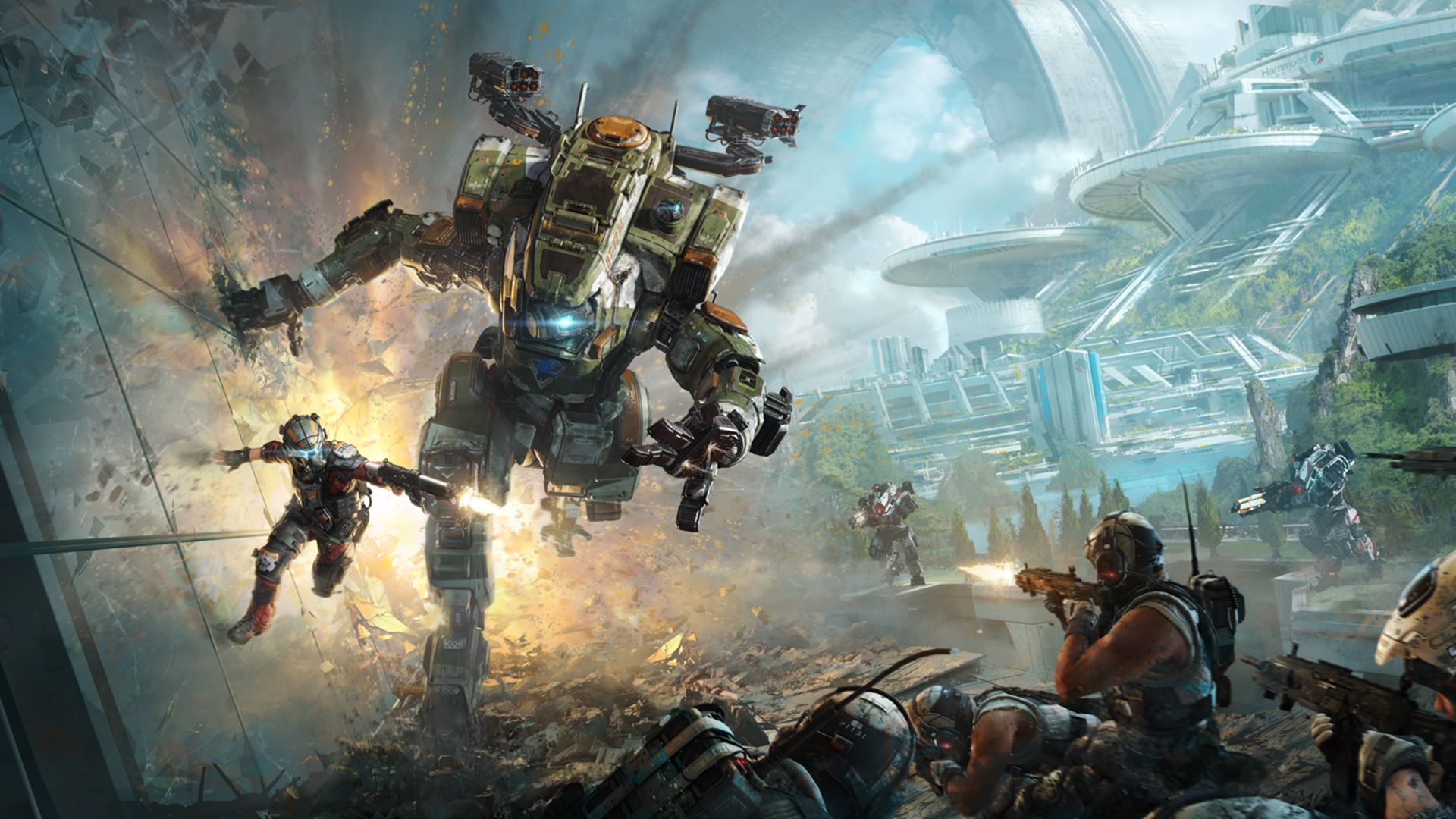 From Respawn Entertainment, the studio that brought you the award-winning Titanfall, comes Titanfall™ 2. In single player, an aspiring Pilot and a veteran Titan combine forces to save their own lives and combat a powerful enemy against all odds. Multiplayer offers brand new Titans, expanded Pilot abilities, and deeper customization to elevate the fast-paced and exciting gameplay fans expect from the series.
---
The Last Guardian
Platforms: PS4
Despite some reports from E3 that weren't too generous to the game, there's still a big amount of hype for The Last Guardian. From Japan Studio comes an unforgettable story of comradeship, trust and extraordinary adventures in a strange, mystical land. When a young boy meets a colossal, mysterious creature named Trico, the pair form a deep, unbreakable bond that will help them survive amongst the crumbling ruins and malevolent dangers that surround them.
---
Watch Dogs 2
Platforms: Xbox One, PS4, PC
Play as Marcus Holloway, a brilliant young hacker living in the birthplace of the tech revolution, the San Francisco Bay Area. Team up with Dedsec, a notorious group of hackers, to execute the biggest hack in history; take down ctOS 2.0, an invasive operating system being used by criminal masterminds to monitor and manipulate citizens on a massive scale.
---
South Park: The Fractured But Whole
Platforms: Xbox One, PS4, PC
From the creators of South Park, Trey Parker and Matt Stone, comes South Park: The Fractured but Whole, a sequel to 2014's award-winning South Park: The Stick of Truth. Players will once again assume the role of the New Kid and join South Park favorites Stan, Kyle, Kenny and Cartman in a new hilarious and outrageous RPG adventure.
In South Park: The Fractured but Whole, players will delve into the crime-ridden underbelly of South Park with Coon and Friends. This dedicated group of crime fighters was formed by Eric Cartman whose superhero alter-ego, The Coon, is half man, half raccoon. As the New Kid, players will join Mysterion, Toolshed, Human Kite and a host of others to battle the forces of evil while Coon strives to make his team the most beloved superheroes in history.
---
Dead Rising 4
Platforms: Xbox One, Windows 10
Dead Rising 4 marks the return of photojournalist Frank West in an all-new chapter of one of the most popular zombie game franchises of all time. All of the classic hallmarks of the ground breaking series return, including a huge array of weapons and vehicles players can combine to combat the horde ranging from the practical – to the practically insane. Players will also enjoy ambitious new features including new zombie classes, EXO Suits, and 4-player co-op multiplayer. With intense action and an unmatched level of weapon and character customization, Dead Rising 4 delivers a heart-pounding experience as players explore, scavenge and fight to survive in an epic open world sandbox. Available this holiday on Xbox One and Windows 10.
---
Below
Platforms: Xbox One, PC
Below, a stunning-looking indie title from Toronto-based studio Capybara Games, is set to release on Xbox One and PC this summer. Below, the dark, procedurally-generated, survival-focused dungeon crawler looks absolutely beautiful and the wait for this one has been long and painful.