It's perhaps no surprise that Microsoft's upcoming Gears of War 4 is one of 2016's most anticipated titles. This year we've seen Sony bring out their big guns with Uncharted 4 and now it's Microsoft's turn to take aim; Gears of War 4 is the first title from new studio The Coalition and it's shaping up to be a truly great game. Everything from this game has been well received so far and fans are certainly all aboard the hype train. Here is 5 reasons why Gears of War 4 could actually turn out to be Microsoft's best exclusive game so far this gen:
It's going to be a visual showcase on Xbox One/Xbox One S and PC
If there is one thing that's abundantly clear from the gameplay we have seen from Gears of War thus far; it's certainly a beautiful game. Now, there's been plenty of graphically beautiful games on the Xbox One but Gears of War 4, in particular, looks like it is really making the most of the hardware. In fact, The Coalition are confident enough that they believe it will be a visual showcase on the Xbox One, similar to how the original Gears of War blew people away when it first released on the Xbox 360
"Like how the original Gears of War was a visual showcase for the Xbox 360, Gears of War 4 will be a graphical showcase for the Xbox One."
When you see weather effects like this:
It's hard to deny that Gears of War 4 is going to seriously push the bar for graphical fidelity on current gen consoles.
Co-op campaign
Here's something we don't find that often anymore; Gears of War 4's campaign will feature two player co-op and split screen support. We don't see this very often anymore because the rise of online gaming has seen split screen support decline drastically but Rod and the team clearly want fans to experience this new Gears as they might have the original games. Gears of War 4's co-op campaign will allow two players to play from start to finish either online or in split-screen. The first player will always be in control of Marcus Fenix's son JD, whereas the second player will play as one of the other companions, Del Walker or Kait Diaz.
It's most welcome to see that Gears of War 4 will not be abandoning the franchise's tradition of supporting co-op and split screen. After all, one of Microsoft's other titular franchises, Halo, dropped support for such feature in the latest Halo 5 – to the dismay of perhaps more fans than they anticipated. Rod Fergusson from The Coalition noted that "the two of you sharing that experience" would be a major factor in Gears of War 4 so I know I definitely can't wait to complete the game with a friend of mine.
Horde Mode 3.0
Horde is back baby! That's right; Horde Mode 3.0 sees the return of five player co-op, as players battle 50 waves of Swarm and DeeBees, with boss challenges coming every ten waves. It's also been confirmed that the mode will also contain a new class-based gameplay system which allows the player to choose between one of five roles: engineer, heavy, scout, sniper, and soldier, adding yet another layer of tactical thought and planning to this game.
I can't even count the amount of hours I sunk into Horde mode in previous Gears of War games and I shudder at the thought of how many I'm going to be sinking into Horde Mode 3.0 in Gears of War 4. Newcomers to the series who are unaware of the Horde mode should know this – this is not some small "bonus" mode of any sort, once you play Horde, you will instantly become addicted to this mode! The challenge looks deeper and more difficult than ever but then, that's part of what has always made Horde a fan favourite mode in Gears of War.
Story
As much as I love kicking about in the Gears multiplayer, the adoration I hold for the franchise has always primarily been due to the story/campaign of all previous games. Typically, the story in Gears of War games has been somewhat of a thrill ride with some glimpses of deeper storytelling and emotional connections and Gears of War 4 seems to be ramping up the storytelling. Firstly, we'll be encountering a whole new enemy with a hint of horror. This creepiness seems to be the focus for this new entry.
Chuck Osieja, creative director at the Coalition, said the team has been working hard to bring back the creepiness teased in the first game. "The characters are experiencing [the Swarm] for the first time, so we wanted to create a tone that was in line with that," he said. "Before, everybody that was in the game already knew every enemy. It was never a surprise to them. They knew how to deal with them, they knew what they were named and they knew exactly what to expect from them. You as the player were the only one that didn't know."
Character development and creating a whole new atmosphere seems to be a priority for The Coalition and I can't wait to see what their writers have come up with. If it's the story/campaign that's kept you a Gears fan all these years, Gears of War 4 looks to top the previous games and then some in this department.
Xbox Play Anywhere/Cross-play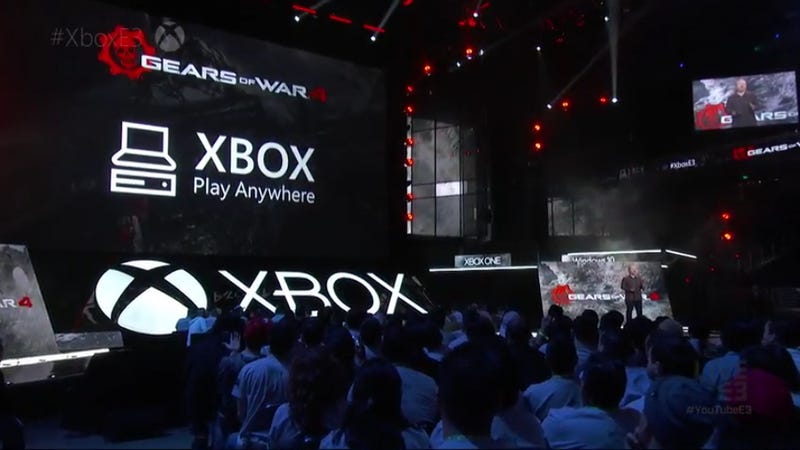 This reason might not actually be a reflection of the game itself, but it will support both Xbox Play Anywhere and cross-play with PC. Gears of War 4 will have both Cross-Buy and Cross-Play support with Xbox One and Windows 10. It's quite simple, you buy the game once and you can play it from your Xbox One or Windows 10 PC. All modes will be compatible with each other in co-op, including the new Hoard mode. That means whether your friends are playing on their Xbox One or their Windows 10 PC you can play Gears of War 4's co-op modes together – this is going to be seriously cool. It's great to see Gears of War 4 support this.
Bonus reason: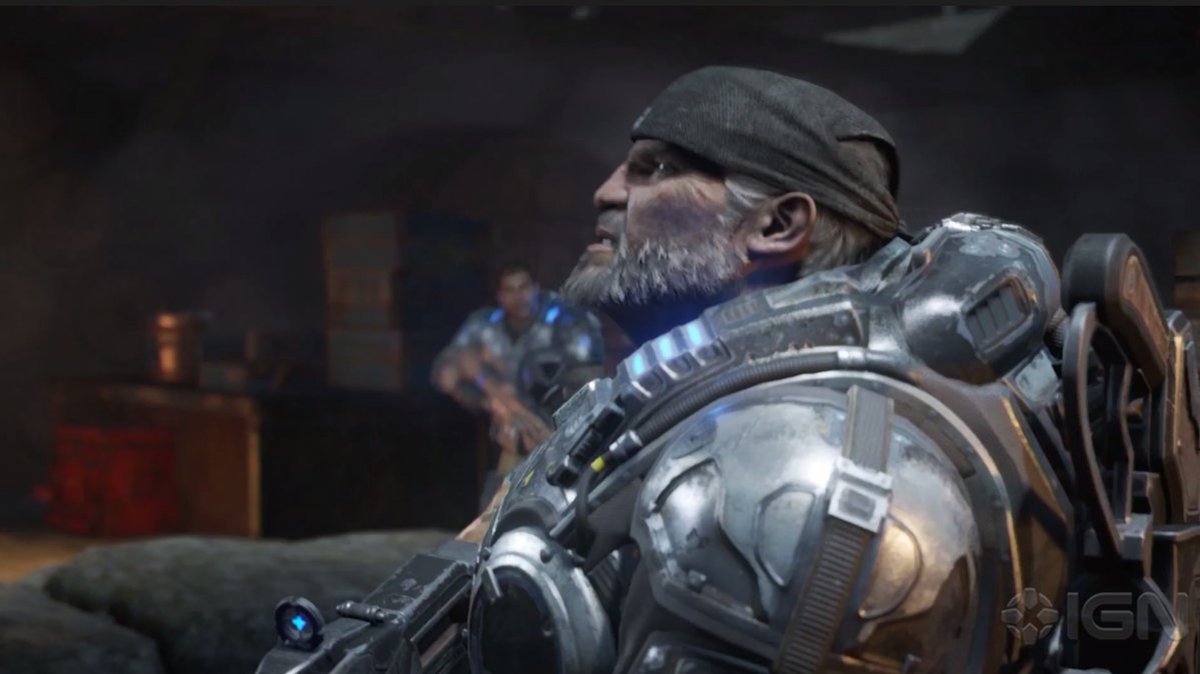 Old man Marcus.
---
Gears of War 4 is available worldwide October 11 on Xbox One and Windows 10 PC as an Xbox Play Anywhere title. Buy Gears of War 4: Ultimate Edition and play four days early, starting October 7. Pre-order here.