If 2016 hasn't already been packed enough with juggernaut GOTY contenders then you can always rely on the holiday seasons to bring even more. Battlefield 1, Gears of War 4, Final Fantasy XV and more but today I want to talk about a game that has had my curiosity for awhile, but, following the recent previews/gameplay has now grabbed my full attention; that game is Mafia 3. I thoroughly enjoyed the previous Mafia games on the last gen consoles and Mafia 3 marks the first time that the Mafia series comes to current gen systems. It's shaping up to be a seriously GOTY contender and here are 5 reasons why that is the case:
Story
I still have fond memories of playing Mafia 2 and experiencing the solid storyline that the game boasted, as well as a strong cast of characters and character development. It's no surprise then that one of the reasons I'm so excited to play Mafia 3 is the story element of the game. Mafia 3 will not bring you back to Empire Bay. Alternatively, the game is set in 2K's version of New Orleans called New Bordeaux. The game is set in 1968, a pivotal year in the US in terms of the civil rights movement and race relations.The story of the game follows Lincoln Clay, a Vietnam veteran who's come back from war and has joined the Black Mafia. Betrayed by the Mob, who all but wiped out the Black Mafia, Clay is now on a path of uncompromising revenge and is looking to take the city of New Bordeaux into his own hands, one district at a time.
The story of the game follows Lincoln Clay, a Vietnam veteran who's come back from the horrors of war and has joined the Black Mafia. Betrayed by the Italian Mob, the organization that attempts to destroy the Black Mafia, Lincoln Clay is set on a path of relentless revenge and is looking to take the city of New Bordeaux one district at a time. Whoa, this sounds mightily impressive. I've always been intrigued with Mafia stories in films etc. so to see such an impressive set-up to Mafia 3's story makes me really confident that this one is going to be a GOTY contender, without a doubt.
Open-world
We know just from last year's GOTY (The Witcher 3) that an open-world game can really blow people away and win many awards and Mafia 3's open world is shaping up to be a great one, full of diverse characters and locations. Mafia 2 was an action-packed wonderful game that I enjoyed immensely but it wasn't a brilliant example of an open-world game. Thankfully, Mafia 3 looks to be providing all the stuff that made Mafia 2 great whilst also bringing the player into a massive, interactive and lively open-world in New Bordeaux. Comprising 10 districts, there's certainly going to be a vast range of diverse areas to explore. The developers really seem to be putting a priority on player freedom this time around and less linear missions and I can't wait to find out how I will tackle each and every different mission.
Graphics
Boy, Mafia 3 sure does look beautiful. As all the gameplay videos and screenshots show, this is a gorgeous game. The vibrant and colourful environments alongside all the perfectly 1960's aesthetic work in tandem to create a very visually pleasing display. The first two games in the Mafia series were also graphical beauties at their respective times of release and Mafia 3, even in 2016, looks to be setting a high standard also. The boost in graphical fidelity and the stylized look of the setting and violence looks like it will all come together to make a great looking game with style and substance.
The game isn't shy to tackle the real issues of the time
Games that take place in a historical setting very rarely accurately represent the real conditions of such time. Whether that's because of a design choice of actual censoring isn't always clear but from everything we have seen from Mafia 3 so far, it's safe to say it doesn't look shy and it's going to tackle the real issues of the time – the 1960s.
The race divisions in America at this time were palpable and it's only right to the history of such immoral problems that they are portrayed as accurately as possible. As such, playing as a member of the "Black Mafia" you can expect racial tensions to be very prevalent in the game and tackled in a way that portrays such issues accurately. The developers have noted that the studio was attacking a subject that made people uncomfortable and the studio felt that they needed to go to distressing places in order to capture the sense of time and place. It's exactly this sort of boundary-pushing that makes me excited for Mafia 3 since they bring something real to the table.
Soundtrack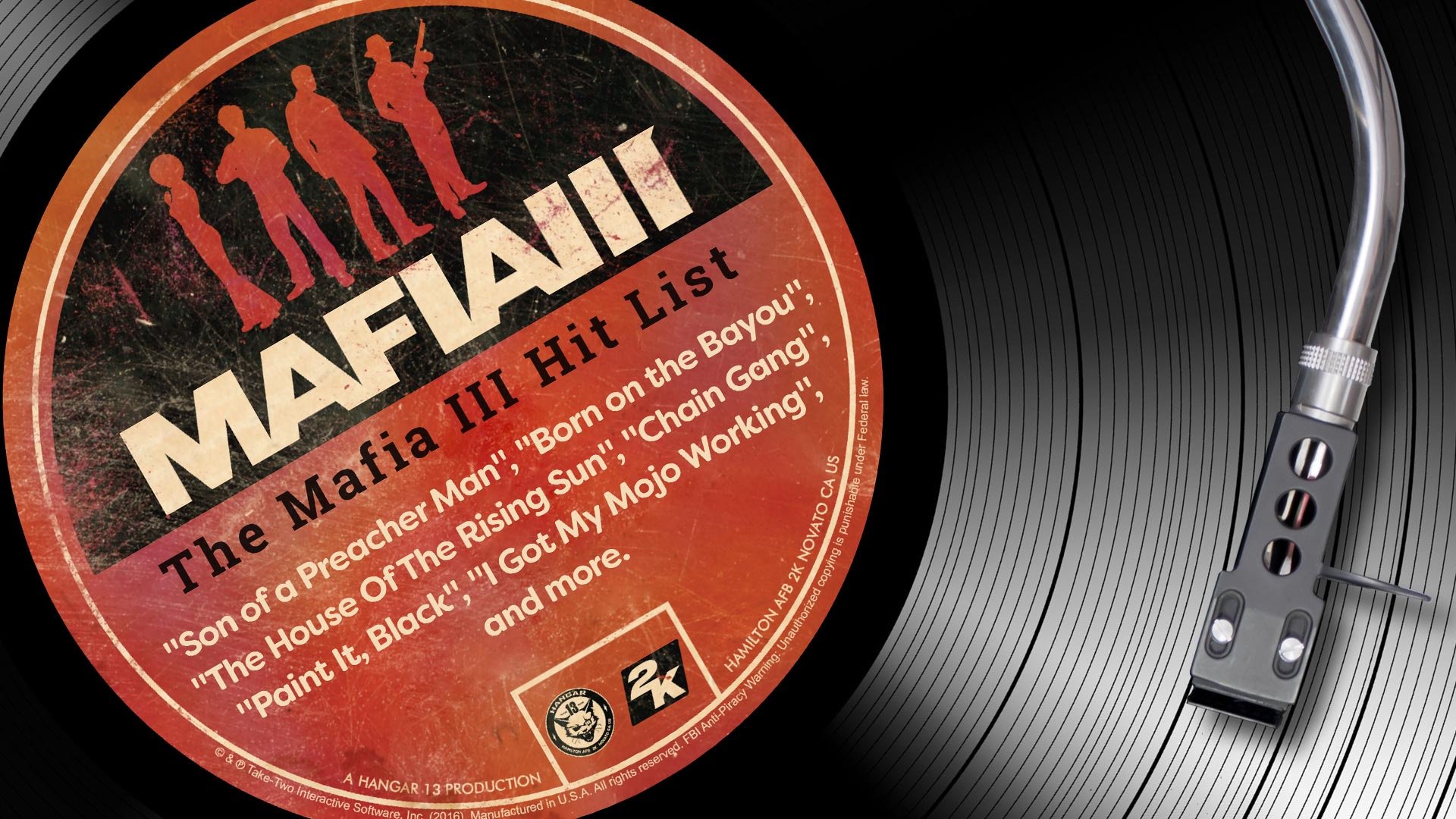 If there's one thing we know in games/movies/music etc. it's that a good soundtrack can make a real and considerable difference to a game. Would a game like Halo be so massively beloved and popular without its iconic soundtrack? It's hard to say. It appears that Mafia 3 nails a kick-ass sixties soundtrack. Rollingstone shared some details on their website from the developers of Mafia 3 on the subject of the soundtrack:
"From the outset we knew we had to have a kick-ass soundtrack," Blackman says. "Our approach was very much that we have to make sure it's an amazing soundtrack, because that will lead to an amazing game."

"The first song I knew I wanted to get into the game is a pretty obscure one," Blackman says. "A song called 'Desperation' by Steppenwolf, which I knew from their greatest hits album or whatever. It's this very moody Steppenwolf song that's very different than anything else that you know them for." The song is first used for an emotional scene between Lincoln and Father James, who is a Catholic priest that helped raise him. "He's kind of an Old Testament guy, so he totally understands Lincoln's war against the mob," Blackman explains. "He supports it up to a point, but he warns Lincoln about the cost of this war. Not just in terms of the people that might die, but also on his soul. That's a hard moment for Lincoln and we have 'Desperation' playing in the background."

Very often a game team will draw up a wish list of music, only to be told by the suits in legal that it was impossible to get any of them. The Mafia 3 team have been extremely lucky. "There were artists that I thought there would be no way we'd ever get, and yet they came through," Blackman says. "So Creedence, the Rolling Stones, we have the Beach Boys, Aretha Franklin, Johnny Cash, Sam Cooke, Elvis. Honestly, I was doubtful that we'd be able to get this wide spectrum of Sixties artists."
This makes me extremely excited. I can't stress how off-putting it is when I play a game that has such wildly inappropriate music for the setting that a game is set in. Mafia 3 seems to understand this problem and I believe it will benefit greatly from doing so; a great soundtrack on top of a great game is what makes Mafia 3, on the whole, a serious GOTY contender for 2016.