I, like millions of other gamers out there, am a big fan of Nintendo's Super Smash Bros. franchise. There is just nothing else out there quite like it where you have a fun, party brawler game with all your favorite Nintendo characters. Over the years we've seen some other developers try to release their own version of it whether that be PlayStation All Stars or Brawlout. So far, no one has managed to put out a Smash clone that can match the quality of the original but we now have a new contender. Developed by Dark Screen Games, Bounty Battle is the latest smash clone that brings together a whole bunch of well-known independent video game characters. Did this turn out to be a great attempt at capturing that Nintendo magic or is it just another feeble challenger?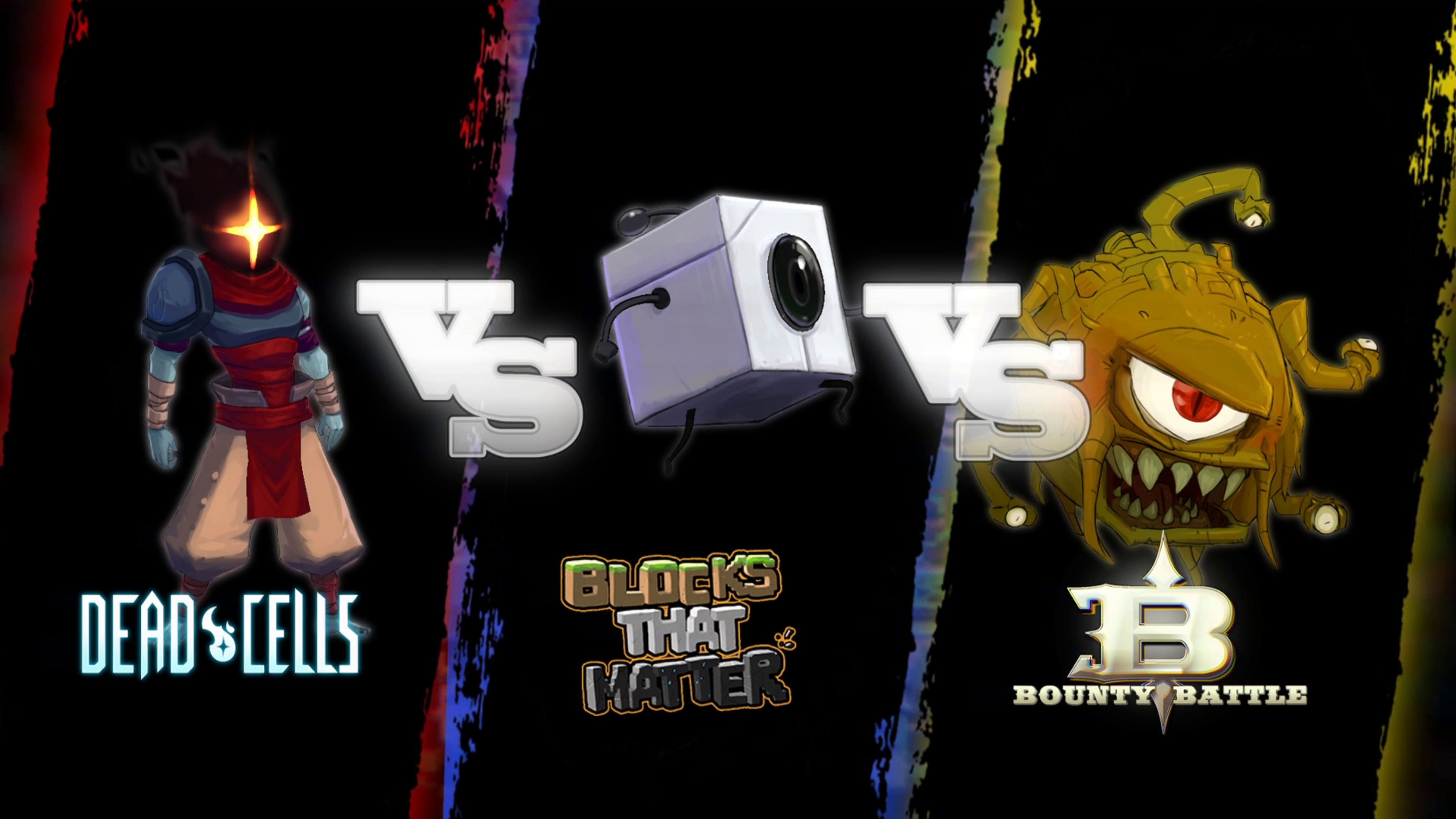 Bounty Battle is a game that I've had my eye on for some time. Ever since I first saw that it looked like Smash Bros. but with some of my favorite indie game characters from games like Guacamelee, Owlboy, Blasphemous, and more I was interested. I never expected this game to be as good as Nintendo's offering but I did expect it to be better than what it is. The game has an awesome animated opening video that I enjoyed far more than anything else in the game if that's saying anything. You have options to play multiplayer modes offline for 2-4 players as well as a few different single player modes. There is no online support but after seeing how the game plays I doubt it would've been good if it was here.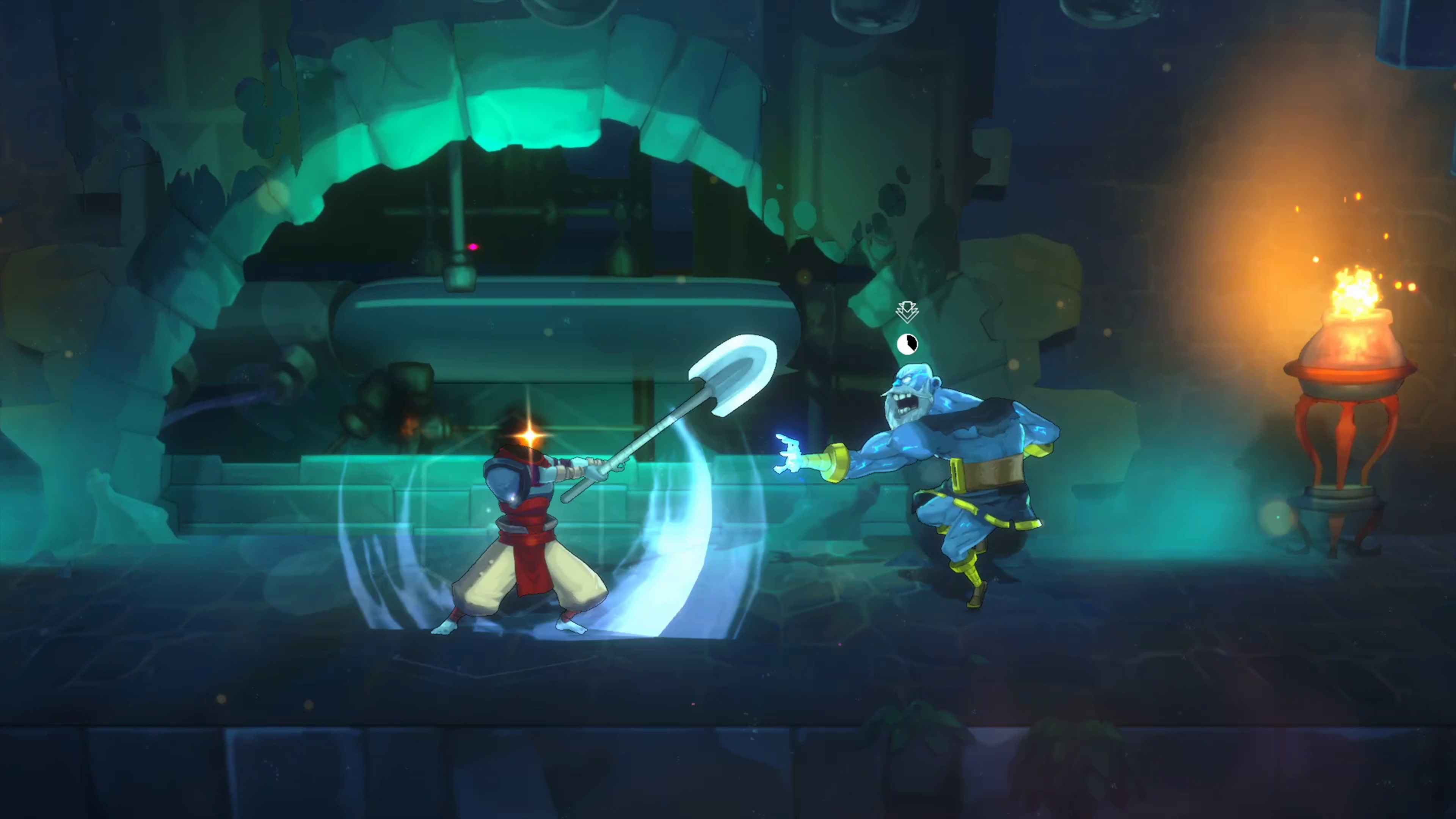 For solo modes you have a tutorial and training mode to help you learn the mechanics. Tournament mode has you completing different objectives like beating all enemies in a level, beating a boss, beating a certain character, and so on. If you manage to beat the fights without dying then you can unlock some new skins for the characters. Challenge mode lets you pick from the roster of fighters and battle opponent after opponent until you die. The multiplayer lets you play with four local players or fill the match with bots. You can then either play with lives or a time limit and adjust various parameters. Outside of all that there isn't anything else for modes here so It's a pretty slim package.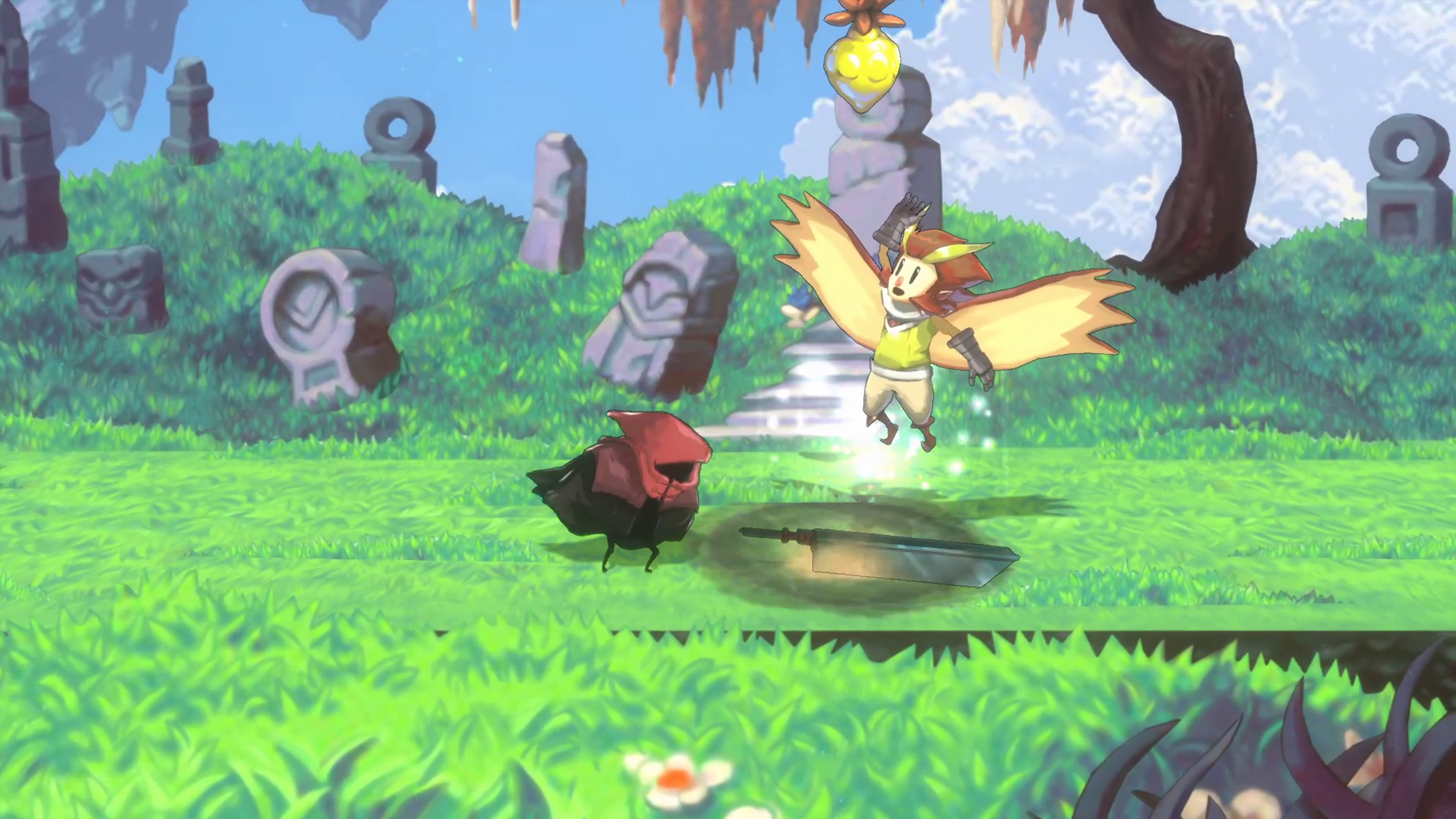 So, there isn't a whole lot for modes but how does the actual gameplay hold up? Well not very good either sadly. While the game has a big roster with a ton of my favorite indie game characters, I was saddened to find that they all felt pretty similar to play as. Every fighter has standard attacks, a grab, and some special moves along with the ability to summon a minion to help you out a little. Some fighters are better at close range and others at long range but no matter who I played as I felt like I was just as good with them as anyone else. This wasn't my only issue with the gameplay as the game itself is poorly optimized and because of it playing it at all feels very rough currently. Characters would frequently suffer from slowdown or just outright freeze momentarily. Button inputs suffered from bad input lag at other times. For a game that never has that much going on on-screen at any given time this is just unacceptable and one of the biggest reasons I can't recommend this game in the current state that it's in.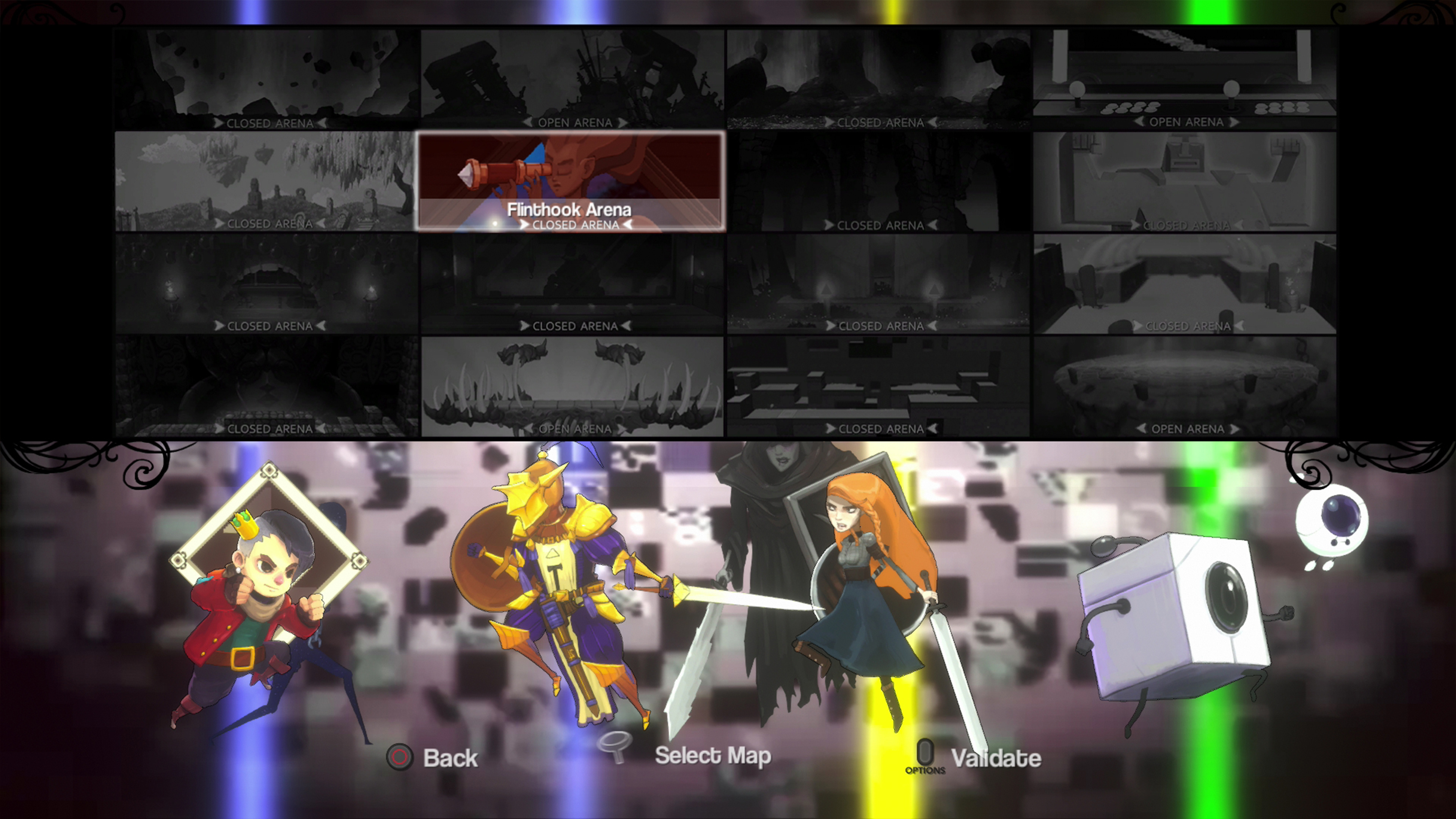 Another big disappointing thing about Bounty Battle is the presentation. At first when I was scrolling through to pick my character, I thought they looked well drawn and faithful to their games. It wasn't until I got into the actual battle that I noticed just how poor this game really looks. None of the characters blend in well with each other and they all have pretty poor animation work. The stages you battle on really aren't much better to look at either and are about as basic in design layout as they come. The audio is just the next disappointing thing about the game as nothing about it sounds good. There are sound effects while you're fighting but they are so soft that you don't hear them much and so none of your blows are satisfying. The only voice-over in the game is the announcer and while his voice was fine it was a bit too enthusiastic for a game that is in the shape that this one is.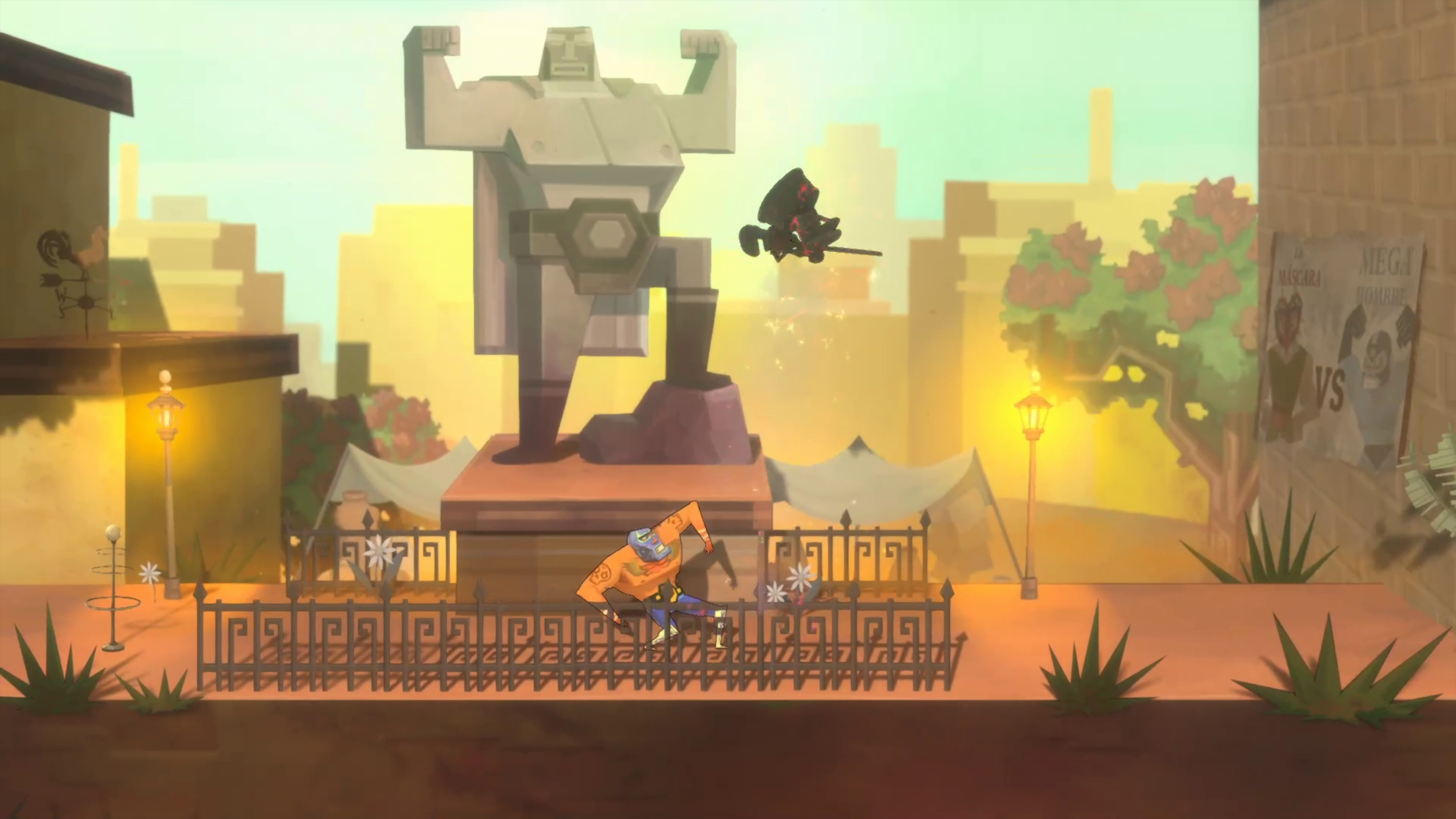 Bounty Battle is a game that I was very excited which is why I'm that much more saddened to give it the bad score that I am. A game that brought together so many fantastic indie game characters to fight it out has no business being as rough as this is. The characters all feel the same, the stages are too basic, and the technical issues ruin the rest. If this game gets patched to run better it would still only be an average brawler but for now you should avoid this battle.
*Bounty Battle is available now on PlayStation 4, Xbox One, Nintendo Switch, and PC. Reviewed on a PS4 Pro. Review copy provided by the publisher for this review.