One of the video game publishers who puts out games faster than maybe anyone else is THQ Nordic. Over the last few years they've been acquiring development studios left and right and it isn't just large studios. Sure, they've put out more well-known titles like Darksiders 3 and Kingdoms of Amalur: Re-Reckoning but they also have smaller studios releasing games like Through the Darkest of Times and Spitlings. Mirage Game Studios is one of those smaller developers who has now brought their first game Little Big Workshop over to consoles with the help of HandyGames. Is this management simulation game worth your time?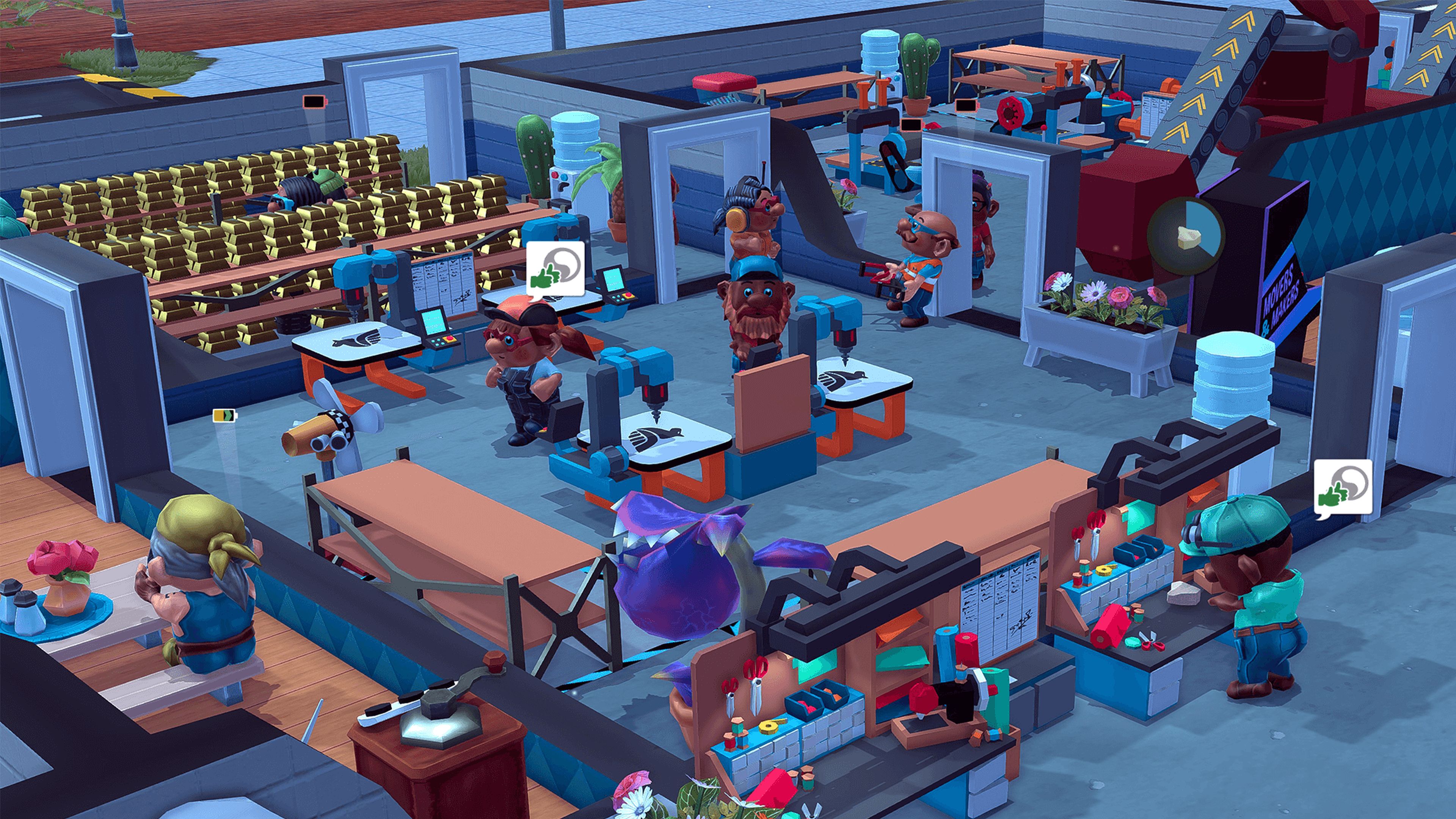 Little Big Workshop is all about you playing as the boss of your very own tabletop workshop. You have to manage your workers in order to help them make your shop be as successful as it possibly can be. Don't worry about being intimidated as the game does a pretty good job of teaching you the basics through the tutorial like how to buy equipment and set up your factory. Once you go through that and learn the basics it's up to you to kind of learn the rest on your own. Your main goals in the game are to complete milestone challenges, complete jobs for clients, and to create all sorts of items that you can turn around and sell so that you can compete with the other companies on the market. As you complete goals you'll be able to make your workshop bigger, unlock better machinery and employees, and more. The game did a good job of giving me things to work towards and I appreciated that.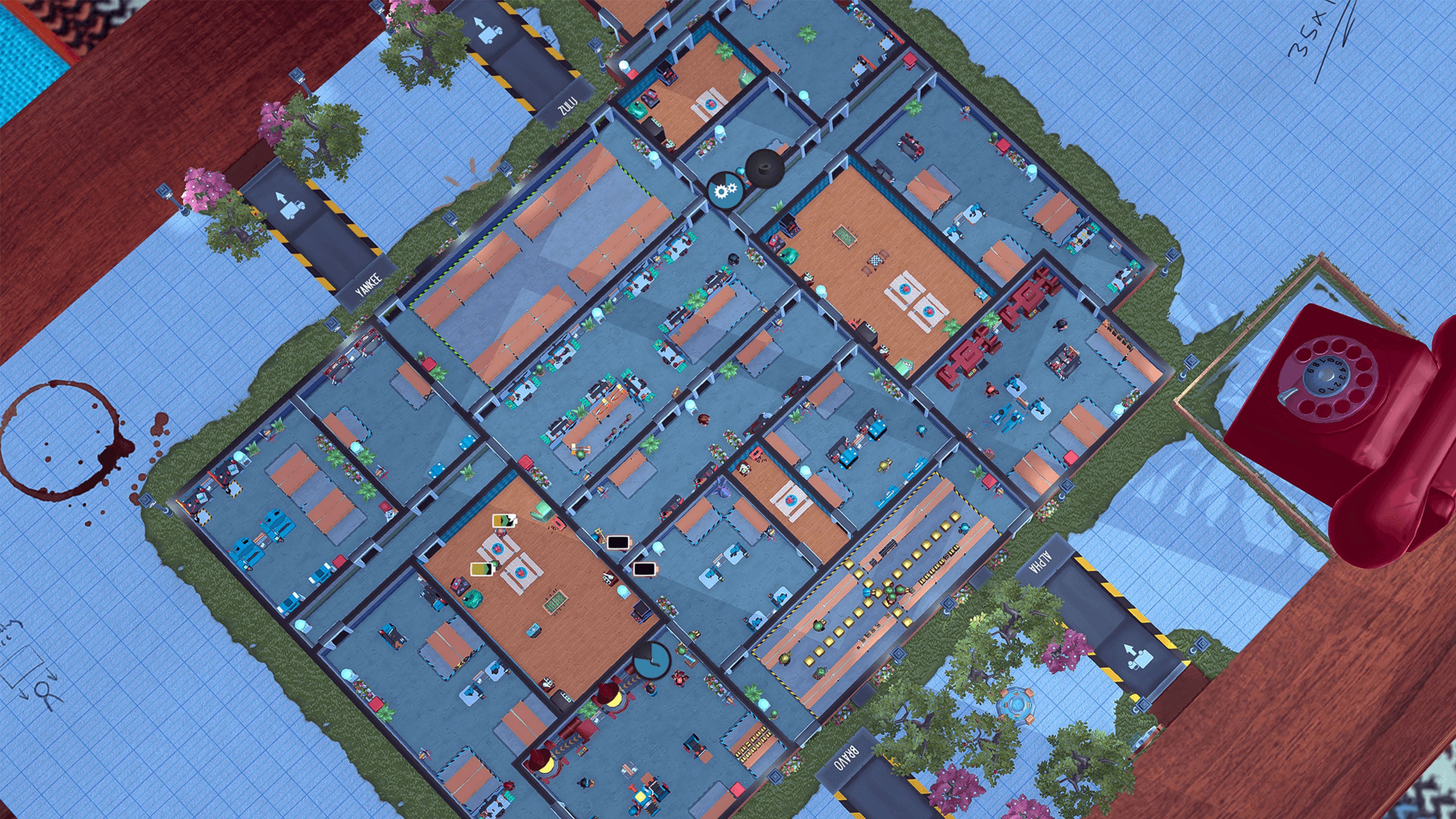 The game's controls have made the transition over to the Dualshock 4 rather well as almost everything can be accessed via a radial menu by using the R2 and L2 buttons. Need to buy something new for your factory? Bring up the menu. Need to see how your workers are feeling? Bring up the menu. No matter what your need is it's usually only a trigger pull away. As you play the game, you'll have to decide how to best lay your workshops and machinery out to get the most efficient use out of them. Blueprints are used to make items and much like a real factory one machine doesn't make the entire item. Different stations have different materials and so you may have multiple of them making different parts for the product and then have another one put them all together. You also need to make sure to keep an eye on your workers and keep them happy as it really isn't good to have them collapsing on the job. At times they will need breaks so making sure you build a break room is important for both theirs and your sake. I actually liked watching them take their break as I found their actions amusing as they got a snack or played a game. Another thing to keep on top of is making sure your machines stay in good shape as they will break down and that is never a good thing for making things in a timely manner.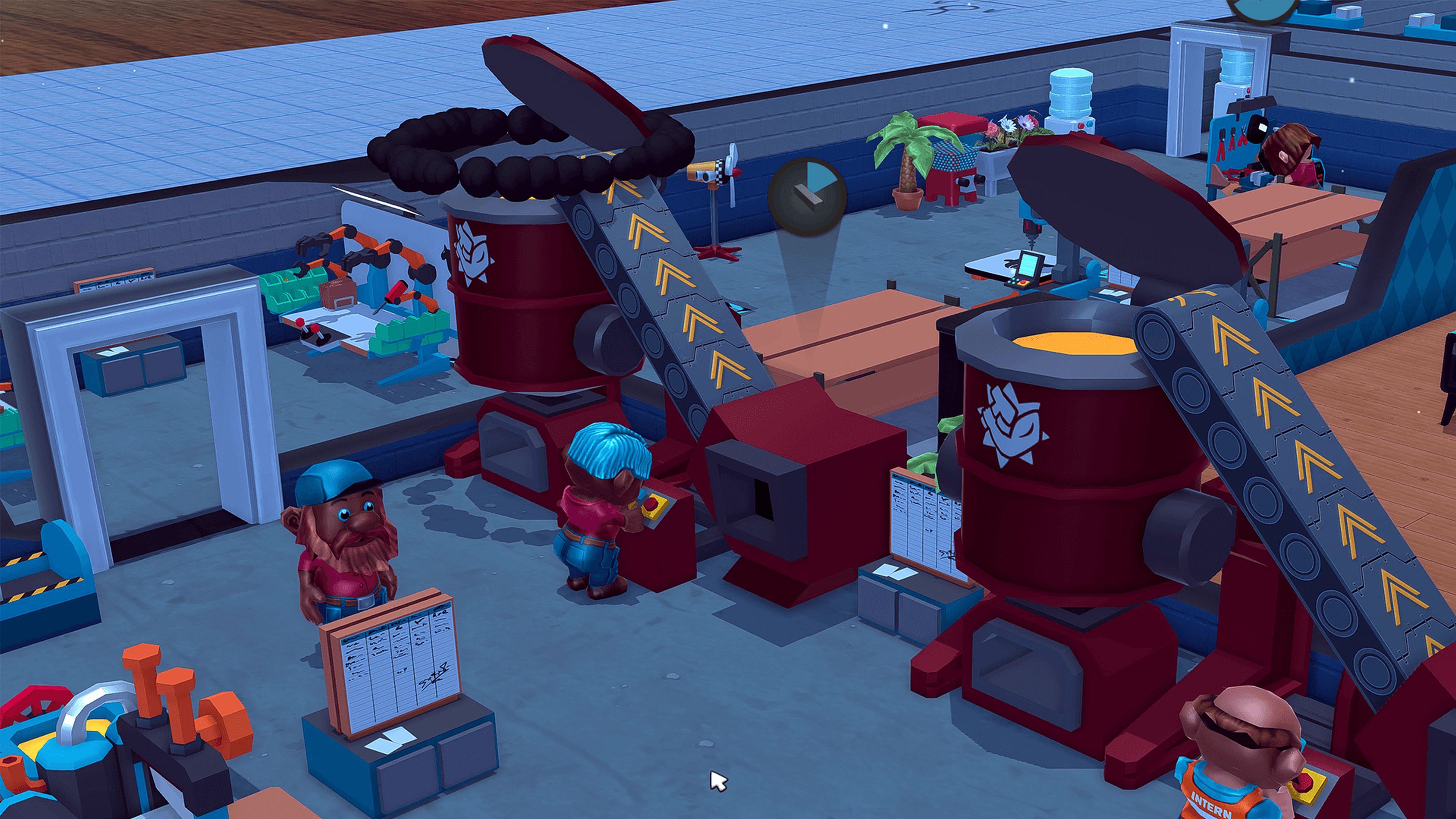 The game has a rather cute art style to it that I really dug. Just watching all my little workers move back and forth or freak out when something went wrong with a machine was enjoyable. The environment is the same though throughout the game so it does get a little bit boring to stare at the same thing the whole time. The game also has a nice, relaxing soundtrack to go with it that seemed to fit perfectly. The game isn't without problems though as I had the game crash on me a couple times and noticed a few bugs here and there. The crashing was made more annoying by the fact that my progress wasn't saved often enough which meant I had to re-do quite a bit of work. Those interested in the trophies will find 37 of them here including a Platinum. It's going to be a pretty long and tough list to complete though so good luck to you if you go for it.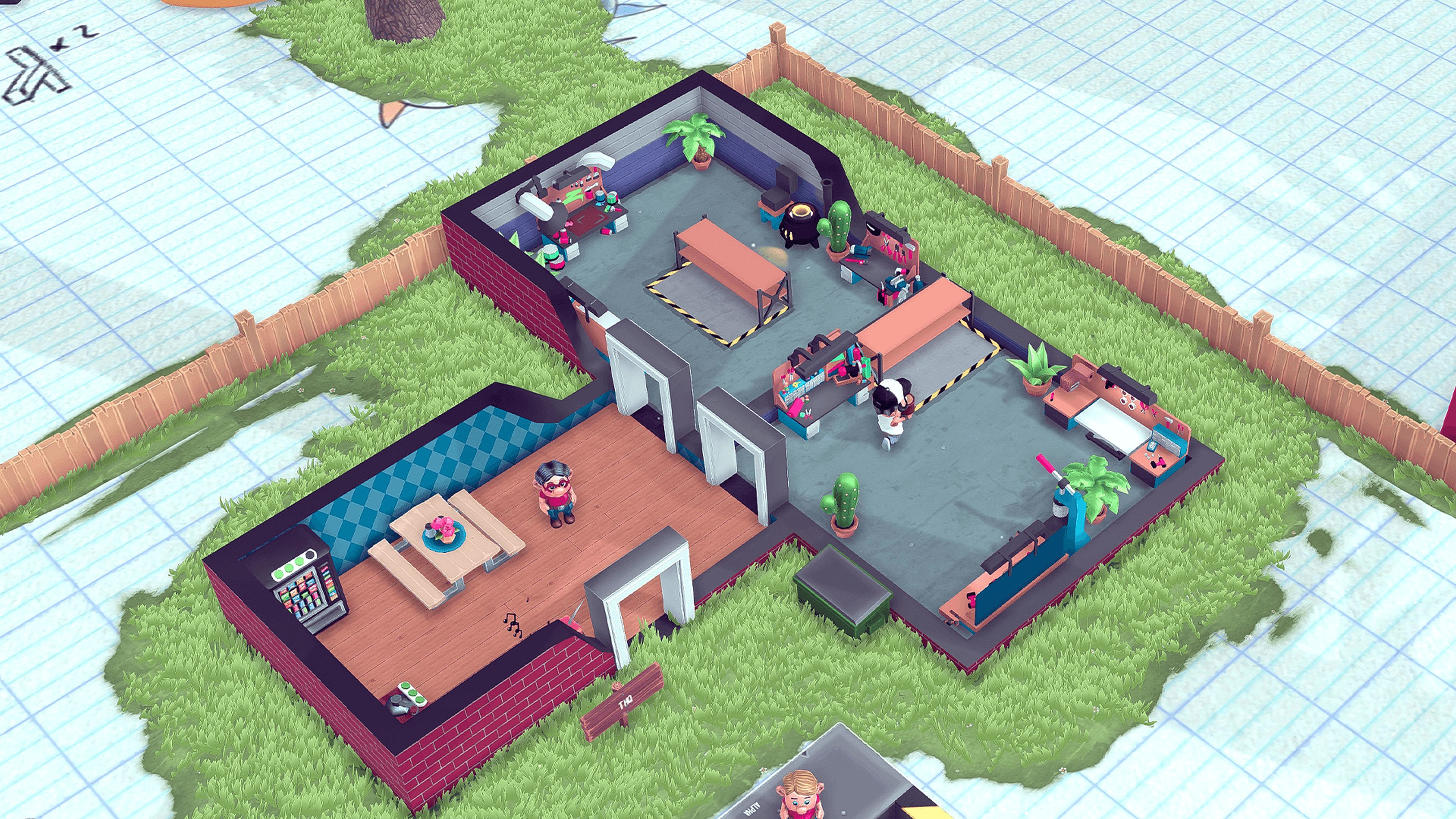 Fans of management simulation games will likely enjoy their time in Little Big Workshop. It's got a charming art style and gives you plenty to do as you work to make your shop the market leader. The stability issues that I encountered do need to be patched by Mirage Game Studios though. Outside of that, their first game has set up shop on consoles rather well.
*Little Big Workshop is available now on PlayStation 4, Xbox One, Nintendo Switch, and PC. Reviewed on a PS4 Pro. Review copy provided by the publisher for this review.