Kickstarter and other crowdfunding platforms have been an excellent financial aid for certain indie games. Without the money needed to keep the lights on, the computers running and the coffee flowing there would be a ton of amazing games that would never see the light of day.
The popularity of crowdfunding has since taken off and now we see almost too many games launching their campaign each day, making it harder for people to discover their next favourite project. The idea behind this (recurring) article is to highlight a few personal favourites in the hopes of giving them a small boost and hopefully giving you, the reader, a nice feeling of generosity (and some awesome indie games to play!)
NOTE: We'll try to focus on the projects that need the coverage and have not yet been funded.
Arclands, made by German solo-dev Jon Keller, is a game about creating a buzzing village and becoming a powerful enough wizard to defend it. Create your own persistent character, level up and learn mighty spells to both smite your foes and help your village.
Build your city and ensure a thriving economy that will attract more and more citizens. Once constructed, your wizard will need to defend the city by deploying soldiers, traps, towers and artefacts.
Explore the Arclands and bring home rare resources, meet other banished people, do their questlines and recruit them so they can help your city.
The Story? You're a wizard who got banished from their home because they rivaled the ruling wizard in power. Banished citizens are sent to the Arclands – a treacherous collection of islands inhabited by monsters which are attracted to everything magic. That's bad for you and your followers, so the only way to survive is to grow and fortify your village. You will see it grow from a loose collection of rugged tents to a heavily fortified city, attract other banished refugees and discover the secrets of the Arclands.
Romancelvania, made by The Deep End Games, is a crossbreed with Metroidvania-style action and the romancing options you'd see in a harem/visual novel type game.
You play as the legendary playboy vampire himself, Drac, as he battles and romances his way across Transylvania. After being reluctantly recruited by the Grim Reaper to star in a "reality dating show," he's on a mission to find the world's most eligible monsters, get them to move into his party mansion, and restore his former glory by killing everything in his path along the way.
When the Grim Reaper notices his best client, Drac, has lost his bloodlust for the afterlife, he sets Drac up with a reality TV show to try to get his groove back. Drac must now traverse the perilous countryside of Transylvania on a hunt for the world's most eligible monsters. Once he has wooed them, they'll move back into his party mansion, where their rowdy exploits will be documented by the camera crew. Will Drac find "Love at first Bite", or will he discover "Love Sucks"?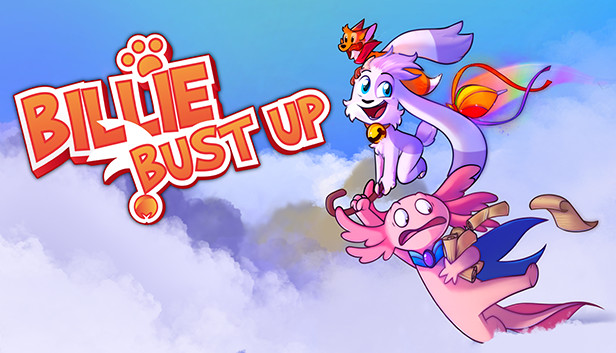 Billie Bust Up, made by Blueprint games, is a musical 3D platformer inspired by Disney musicals, with memorable unique villains and singing bosses.
While we did state that we would focus on games that haven't been funded yet and Billie Bust Up surpassed their funding goals before the first day was over, the brilliant concept is just too good to pass up. Just take a look at this bossfight and tell me you didn't fall in love:
The music tells you what will happen next and you can use the rhythm to avoid attacks. As a fan of rhythm games and 3D platformers, this feels like it was made for me.
You can also choose to play as Oscar the fox and the game will even feature local split-screen co-op. SIGN. ME. UP!
EDITOR'S NOTE: We hope you liked this new article format and that you've discovered a few new projects that can use your support. It's not easy getting eyes on your indie game these days, so please consider spreading this article around to help out the developers!