Marvel's Spider-Man: Miles Morales isn't the only PlayStation 5 game developer Insomniac Games had ready for launch. While we do have to wait a bit longer for Ratchet & Clank: Rift Apart the team did manage to remaster the original Marvel's Spider-Man that released in 2018 and include it with the Ultimate Edition of Miles Morales. That means Spider-Man fans get a double dose of the web-head to play on their brand-new console. While Marvel's Spider-Man was one of the best games of 2018 how does it stack up over two years later and what improvements have been made to Spidey?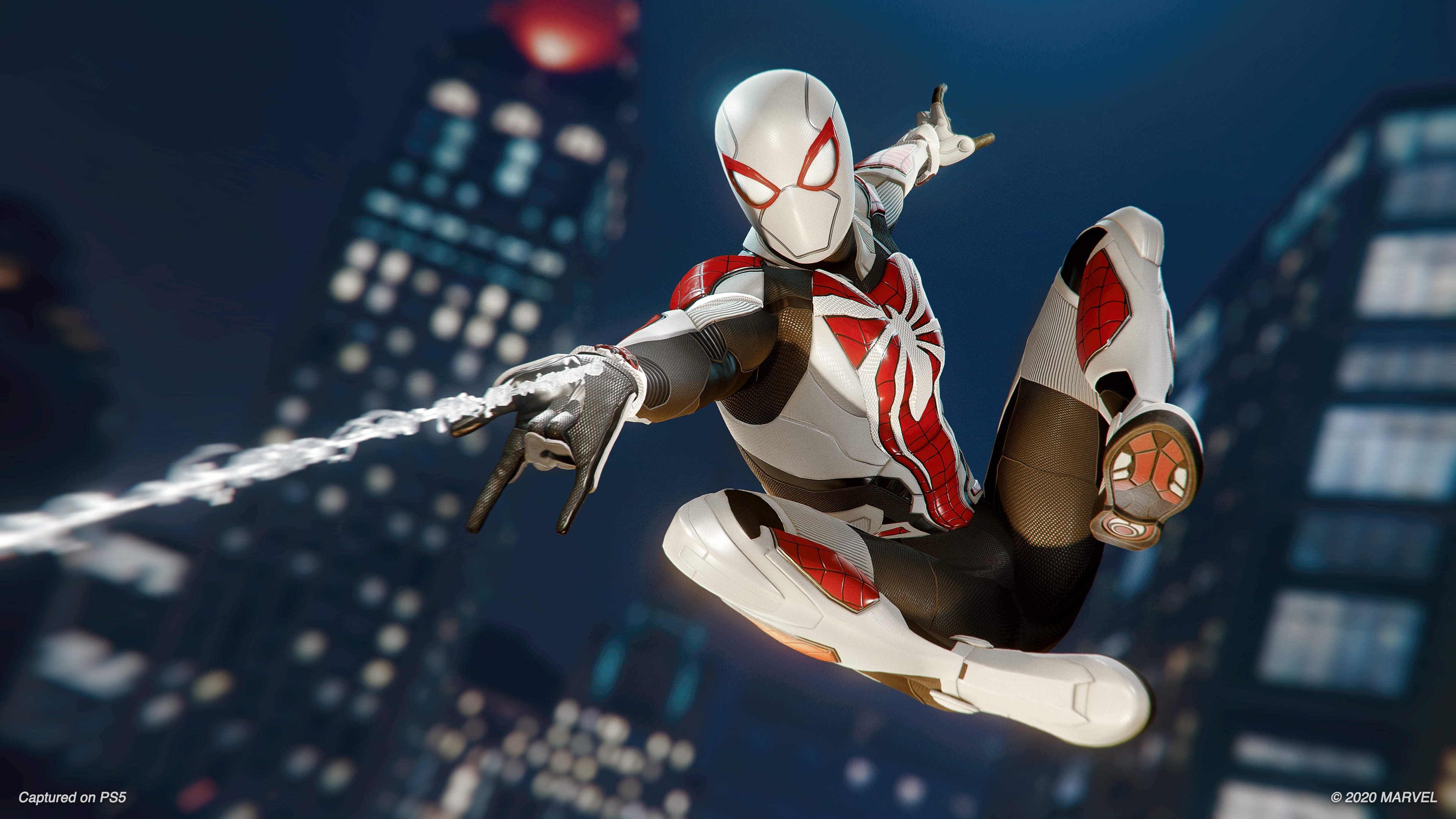 The original 2018 game was already one of the best super hero games of all time and diving back into it a couple years later I still very much feel that is true. This remastered version throws you right back into New York City to experience the action-packed and emotional base game story again along with the three downloadable content story expansions that were released post-launch. If you've yet to play that original game on PlayStation 4 you are in for a treat with this remastered version. I love this game and had no problem playing through it again despite a few annoyances. I was one of the players who actually enjoyed the Mary Jane playable sequences and the lab puzzles you would solve as Peter. What I didn't like was how a lot of the open-world city activities sort of repeated themselves and grew a little stale over the course of the game. I mentioned in my review of Miles Morales that I felt like the shorter length of that game was a good thing because it didn't suffer from some of the repetition that was in this one. Oh, and those Screwball challenges and her character can just disappear forever because they are not fun in the least.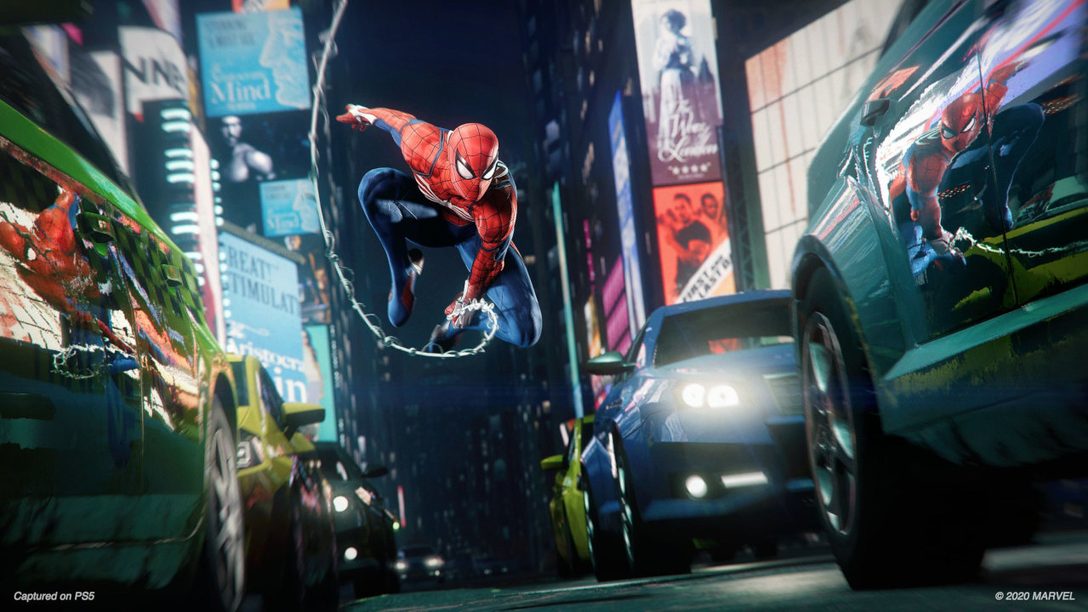 Now one of the biggest controversies surrounding this remastered version leading up to launch was the fact that Insomniac changed what Peter Parker looked like in this game. I'll admit that I liked Peter's look a lot in the original version and thought it fit his character but after playing the remastered version I'm perfectly fine with this look for Peter as well. I think this new version is actually animated a lot better than the original although I do still think he looks a bit young for what is supposed to be a seasoned Peter Parker. While a lot of people freaked out over the change, I really do feel that once you play as this version of Peter, you'll be OK with it. It's also important to remember that Yuri Lowenthal is still doing the voice for Peter so while he may look a bit different, he still sounds the same.
Spider-Man Remastered also includes a little bit of new content along with some nice technical improvements thanks to the PlayStation 5. There are three new suits for players to wear with two of them being originals created by the team at Insomniac and the other being The Amazing Spider-Man costume from Andrew Garfield's movies. Thanks to the SSD inside the PlayStation 5 load times are basically gone. You can boot up the game and get to swinging around in less than 20 seconds just like in Miles Morales. Fast travel is also instant although you can go in and turn those subway cutscenes on if you miss them (I know I will.) The DualSense Controller provides some feedback while web slinging but I thought it was a little soft and didn't add much to the experience in this game. The trophy hunters out there will be able to earn all of the original trophies again as well as five brand-new ones. You can even carry your save progress over from the PlayStation 4 version and instantly unlock any trophies that you had already earned. Finally, there are some Photo Mode improvements that the team brought over from Miles Morales letting you capture photos of Spider-Man In new ways that would be sure to please even J. Jonah Jameson.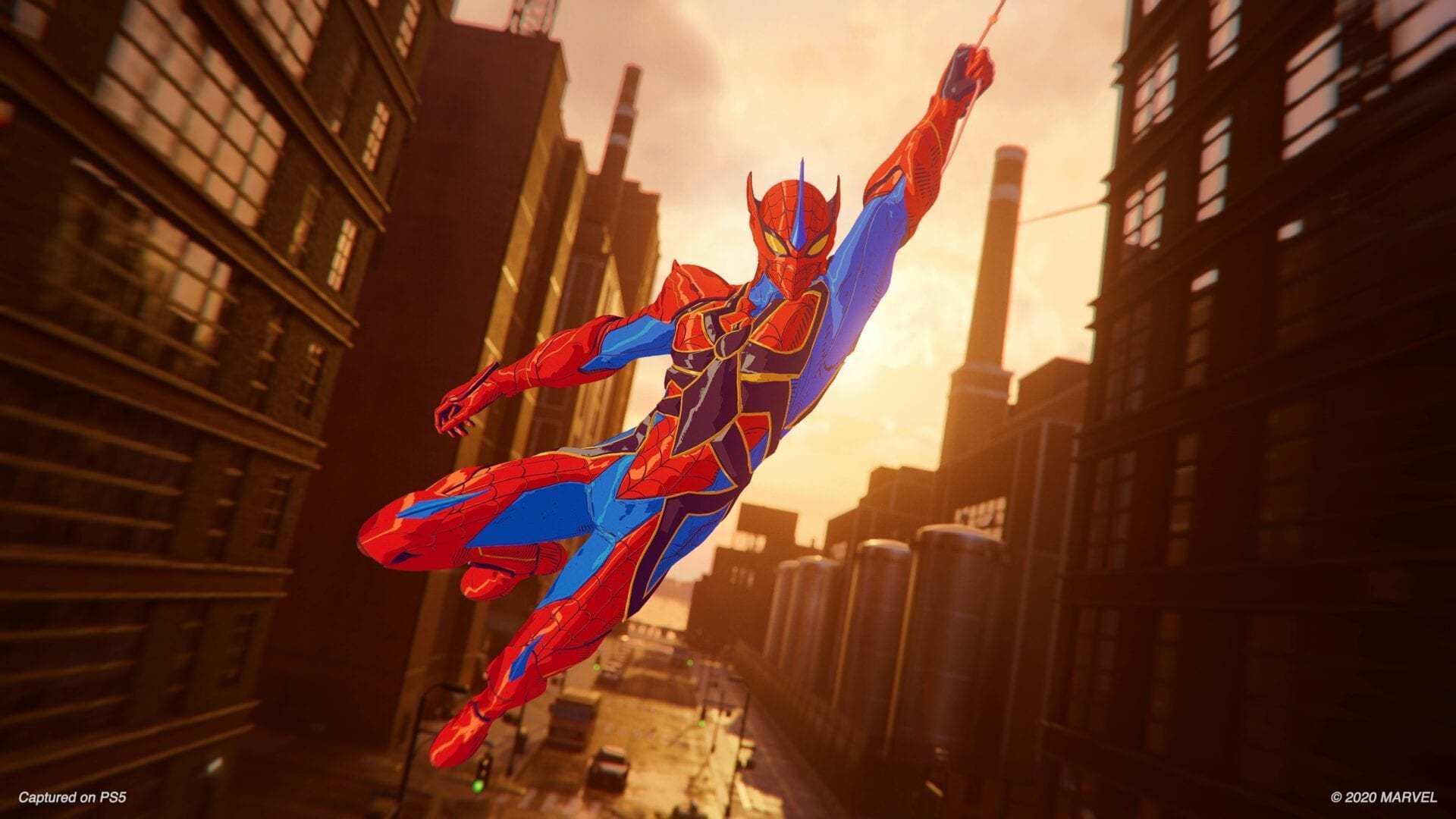 Now it wouldn't be much of a remaster on a next-generation console if we didn't get some visual and performance upgrades would it? No worries as Insomniac Games has put a lot of work into upgrading the visual feature set in this game. For starters, you can pick from between two different modes to play on just like in Miles Morales. Quality mode is the way to go to get all of the visual bells and whistles including 4K resolution, better lighting effects, and that sweet ray tracing support. The game has never looked better than it looks in this mode and if you enjoyed playing the game on the PlayStation 4 then you will likely have no problem with the 30 frames per second that this mode runs at. Those who want to experience the feeling of web slinging through New York at 60 frames per second though can switch over to the performance mode. While the visuals don't look as good in this mode you may not care once you feel how smooth the game runs in this mode. I was once again torn on which mode to stay on just as I was when I reviewed Miles Morales because both of them offer some great benefits.
Marvel's Spider-Man: Remastered comes bundled with the Ultimate Edition of Miles Morales on PlayStation 5 and it complements it really well. It's the perfect place for newcomers to start and players like myself who already played it on PlayStation 4 will likely find it worth playing again just to experience the improved visuals, better performance, and near zero load times. Even two years later, Insomniac's first take on Spider-Man is still one of the best playing super hero video games of all time.
*Marvel's Spider-Man: Remastered is available now on PlayStation 5. Reviewed on PS5. Review copy provided by PlayStation for this review.
Marvel's Spider-Man: Remastered
$69.99
Pros
Includes everything from the original game along with all of the DLC
Spider-Man in 4K with ray tracing support is a sight to behold
The original game plays even better in the 60fps Performance mode
Almost no load times
Includes three new suits and new Photo Mode features
Cons
Still suffers from some repetitive world activities