One of the best games of 2019 that you may have missed playing was Control from publisher 505 Games and developer Remedy Entertainment who of course also made games like Max Payne, Alan Wake, and Quantum Break. The third-person shooter/adventure game did a lot of really cool and interesting things but it suffered from performance issues on the PlayStation 4 and Xbox One that hurt the experience quite a bit. With the arrival of the PlayStation 5 and Xbox Series consoles, Remedy and 505 have gone back to fine tune the game to take advantage of the new consoles and have now released Control: Ultimate Edition which not only fixes those nagging performance issues but also includes all of the previously released downloadable content.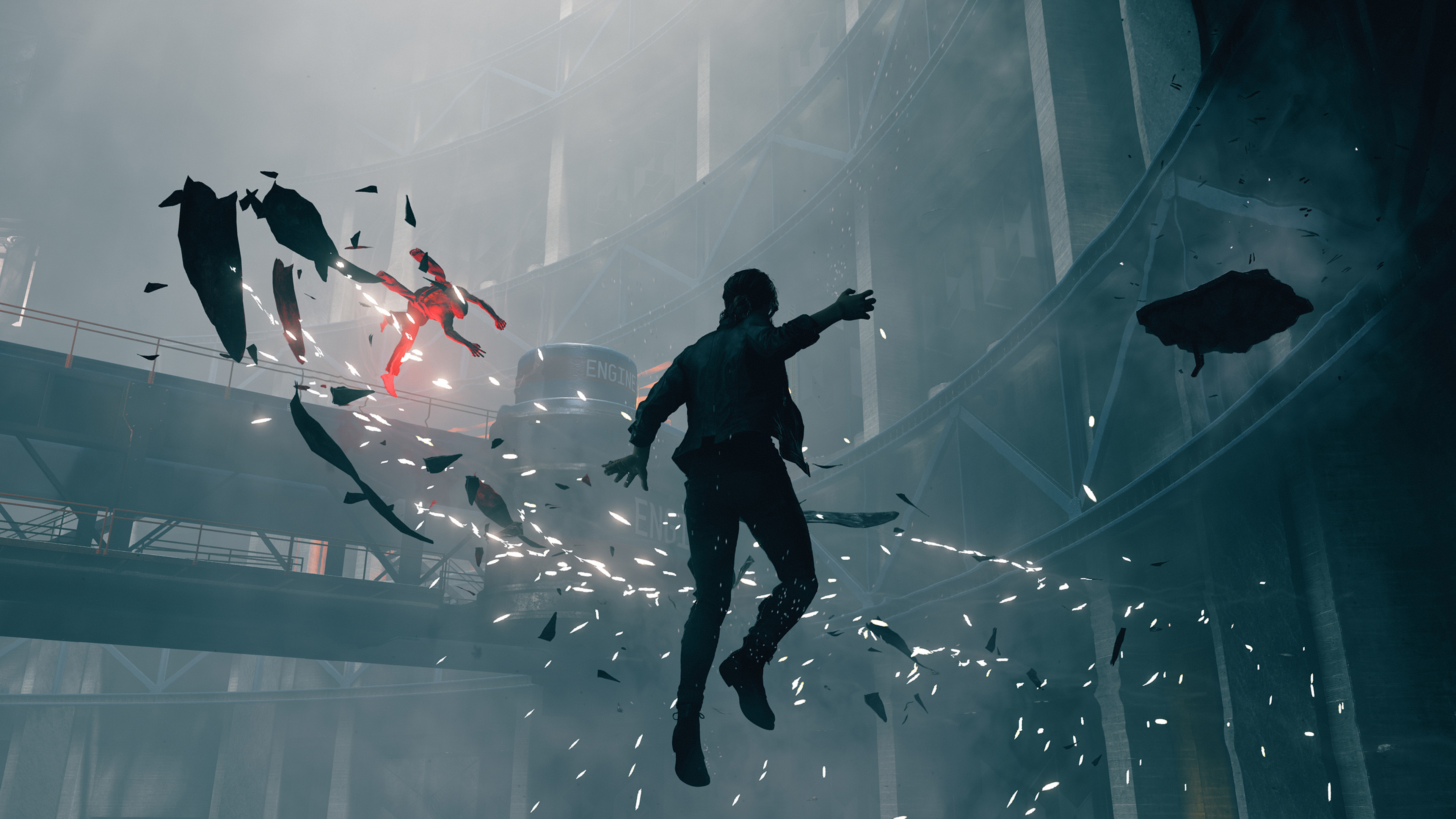 Jumping back into the Oldest House to take control of Jesse Faden felt very good playing on the PlayStation 5. On the last generation consoles some of the biggest problems with Control was the inconsistent frame rate, long load times, and the slowdown that would occur anytime you went to open and close your map. I'm very happy to report that every single one of those issues is pretty much now a thing of the past. Control has never looked or performed better on consoles then it does in the Ultimate Edition. For starters, Remedy offers up two different graphics modes to choose from here. One is a Graphics mode that renders at 1440p resolution with Ray-Tracing support while running at 30 frames-per-second. The other is a Performance Mode that again renders at 1440p resolution but drops the Ray Tracing support in favor of a smoother 60 frames-per-second.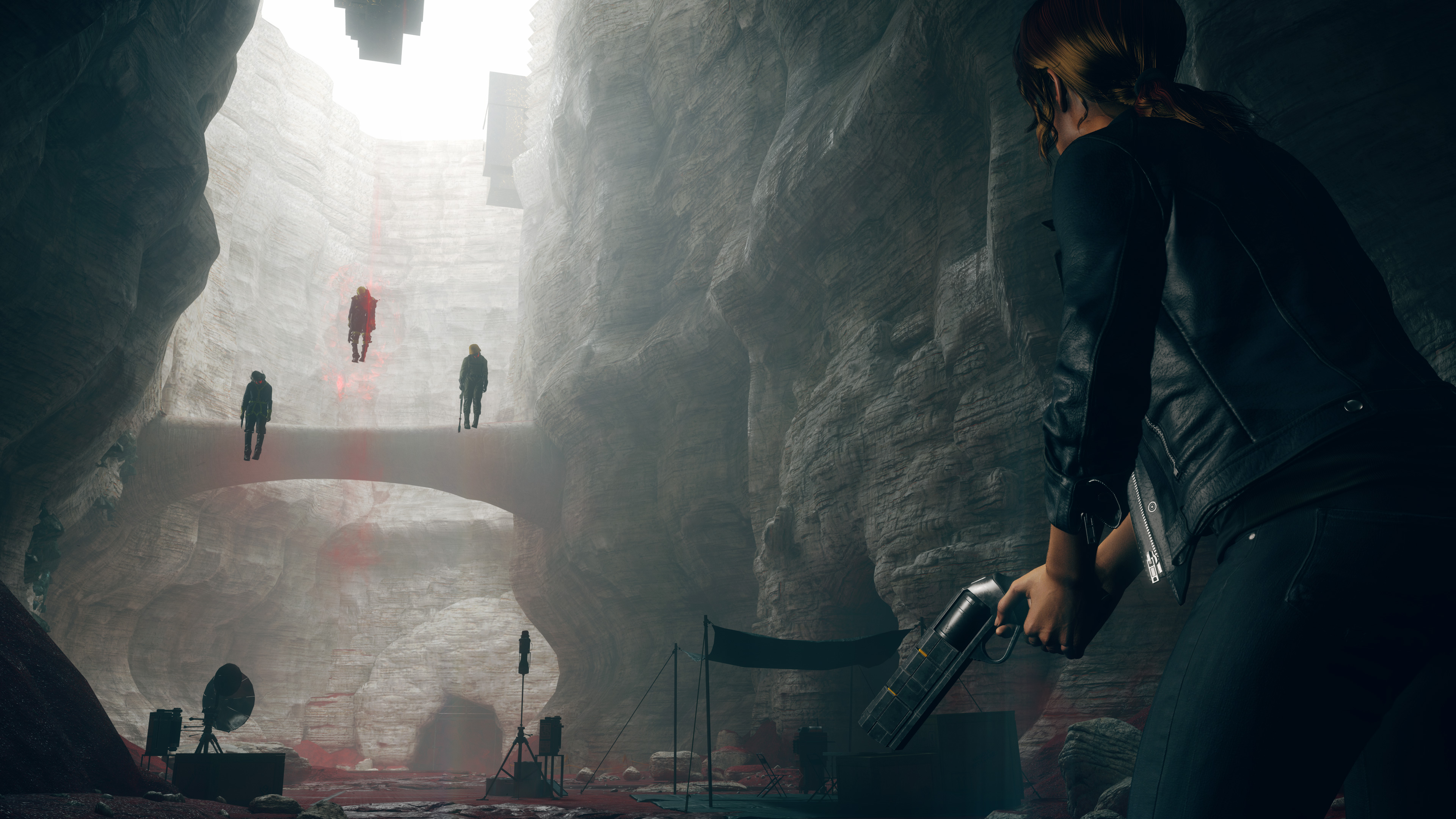 I played and tested out both modes quite a bit for this review and found the experience to be great on both. After suffering through this on PlayStation 4 the Performance Mode on PlayStation 5 is a night and day difference. The game isn't a perfect locked 60 FPS but it does stay there most of the time and doesn't suffer big drops like it did on PlayStation 4. While I did enjoy the higher frame-rate I personally usually favor the option that lets my game look the best it can so long as performance isn't too bad. Playing this game at 30 frames per second was just fine to me as I got to enjoy the Ray-Tracing that just looks spectacular everywhere that it is used in the environments. It would've been nice if the team was able to get a 60 FPS with Ray-Tracing mode in here like Spider-Man: Miles Morales had but I understand that resources were likely a bit limited and what's here is good enough.
The load times were another annoyance previously but thanks to the PlayStation 5's SSD you'll never be left waiting long to get back in control (I'll see myself out.) Booting up the game or reloading from a death never took longer than 5-10 seconds by my count where on PlayStation 4 you could've been left waiting for a minute or more at times. This goes for bringing up the map too which took too long before but now is practically instant. All of these technical improvements make Control a much more enjoyable game but that's not all Remedy did to improve it.
Control: Ultimate Edition also includes some other great additions that only the PlayStation 5 version offers. One of those is the frankly fantastic DualSense controller support. Sony's controller has been one of the best new things about their brand-new console and Control is right up there with Astro's Playroom in my opinion in terms of getting the most out of it. Every time you took a step in Astro's Playroom on different surfaces you would feel it in the controller thanks to the Haptic Feedback and Control delivers that same great feeling. Jesse's Service Weapon also feels better than ever to use thanks to the trigger effects in the DualSense. 3D audio is also used to great effect in this making every bit of action sound that much more real when playing with headphones. Remedy also include activity support for the main and side missions showing that provide you with helpful information and if you get stuck you can use the built-in help feature for some tips so long as you are a PlayStation Plus member.
Before I end this review, I want to talk a bit about the controversy leading up to the release of Control: Ultimate Edition. If you owned the base game and the season pass then you weren't entitled to a free upgrade to the Ultimate Edition. If you bought the Ultimate Edition on PS4 or Xbox One last year then you do get a free upgrade to the PlayStation 5 or Xbox Series version. Considering there is no brand-new content in this it may be hard for those who already played it to want to buy it again and that is understandable. Considering most other publishers were offering free upgrades the whole situation around Control was a bit puzzling. If you have PlayStation Plus though then you can get the Ultimate Edition on PS4 and PS5 for free in February so don't miss that chance.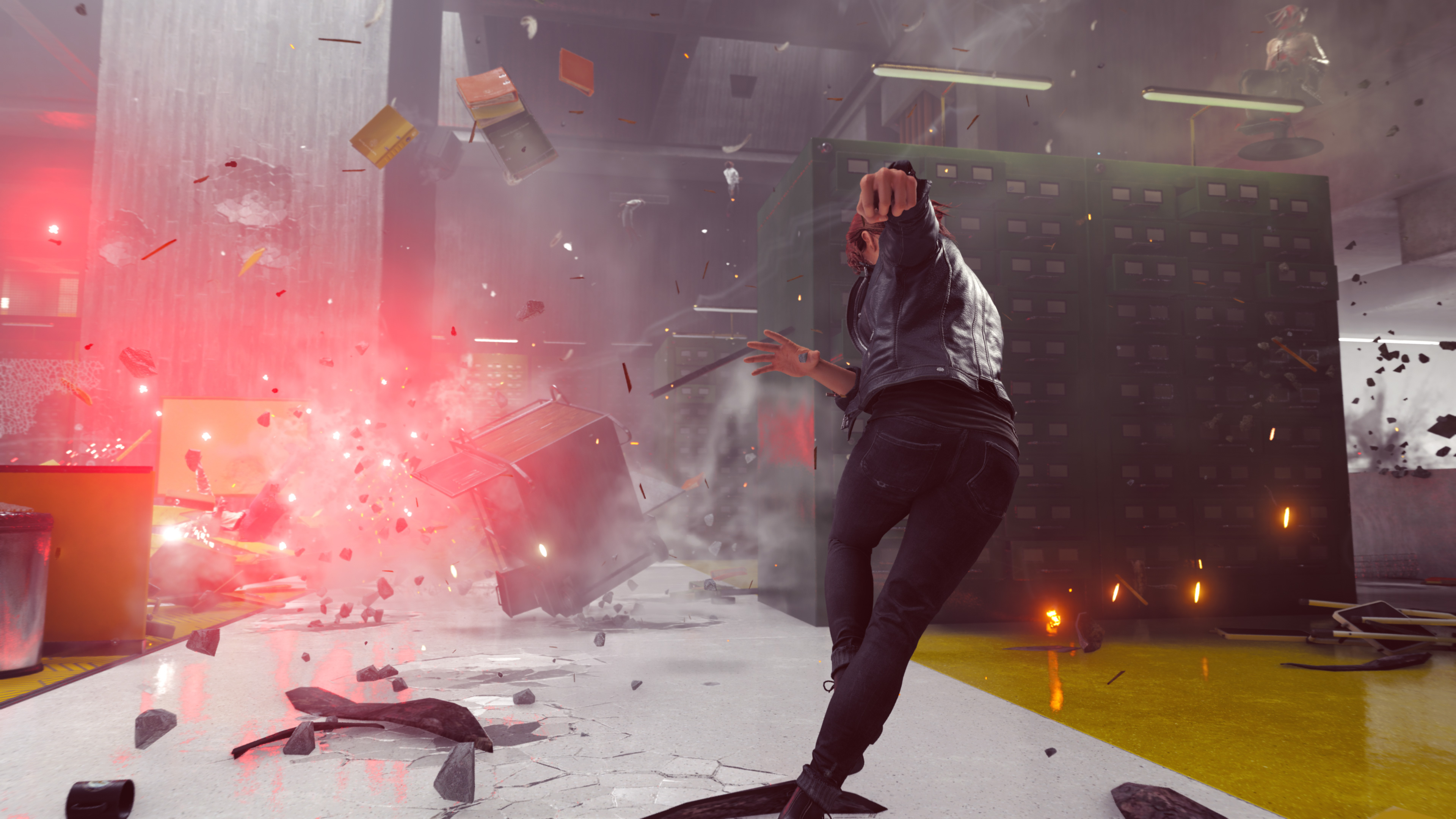 Control: Ultimate Edition on the new generation of consoles is truly the best way to experience Remedy's most recent title. The game looks and performs great whether you're playing it with Ray-Tracing or at a smoother 60 frames-per-second. The massively reduced load times get you into this world faster than ever while things like the PlayStation 5's 3D Audio, DualSense features, and activities help get you through and feel more immersed in said world. When you combine all of that with a lengthy base game and two great expansions you'll see why Control was on so many Game of the Year lists in 2019.
*Control: Ultimate Edition is available now on PlayStation 5, PlayStation 4, Xbox Series, Xbox One, and PC. Reviewed on PlayStation 5. Review copy provided by the publisher for this review.
Control: Ultimate Edition
$39.99
Pros
Control has great world design and a compelling story worth seeing through
Includes both post-launch expansions
New graphics modes offer a huge upgrade in visuals and performance over the last-generation versions
Drastically reduced load times
Makes great use of the PlayStation 5 DualSense features and system features
Cons
Some prior players don't get the free upgrade offer
No mode that offers Ray-Tracing and 60 FPS