In the AAA game space sequels are something you see quite often but when it comes to indie games that isn't so much the case. Out latest review is for one of the rare ones that has though and that is the arcade twin stick shoot 'em up Habroxia 2 from developer Lillymo Games. The original game released back in 2019 and the sequel is looking to improve on the first outing. I got to check the game out on PlayStation 4 and PlayStation Vita (it lives!) and here is what I thought.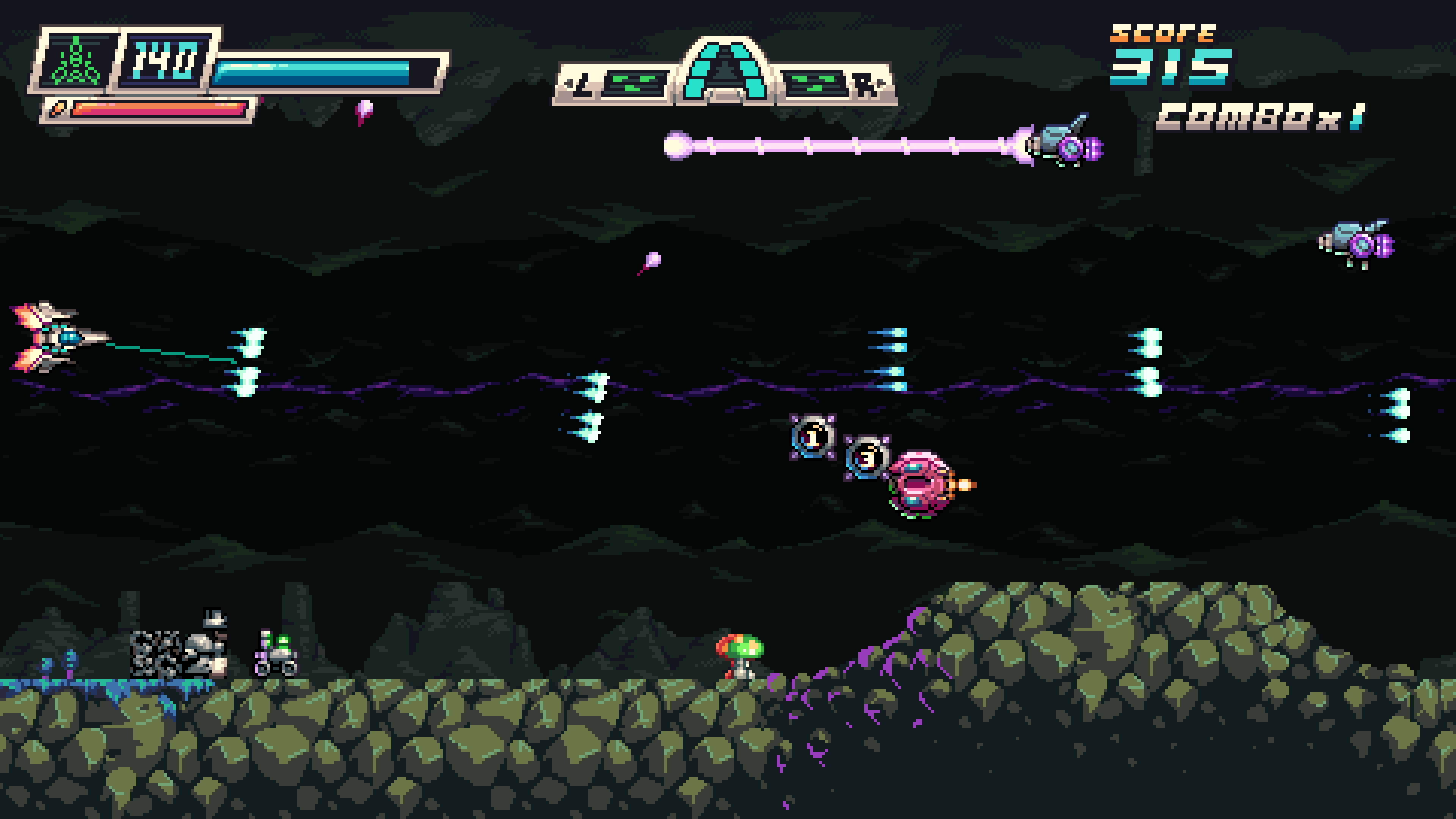 Habroxia 2's campaign mode has a story to it but it isn't the strength of this game. It follows the main character Sabrina who is searching for her missing father in space while battling alien forces. The story serves to move the game along and give purpose to what you're doing but the shoot 'em up gameplay is what most will be here for. I was actually surprised by the fact that this is quite the meaty game as the campaign took me a little over five hours to finish which is pretty good for the cost of entry. Finishing the game isn't the end though as you'll then unlock New Game+ which lets you carry your upgrades over and take on a harder challenge. There is also a Boss Rush mode and another mode on offer here so there is plenty to keep you playing should you enjoy the gameplay.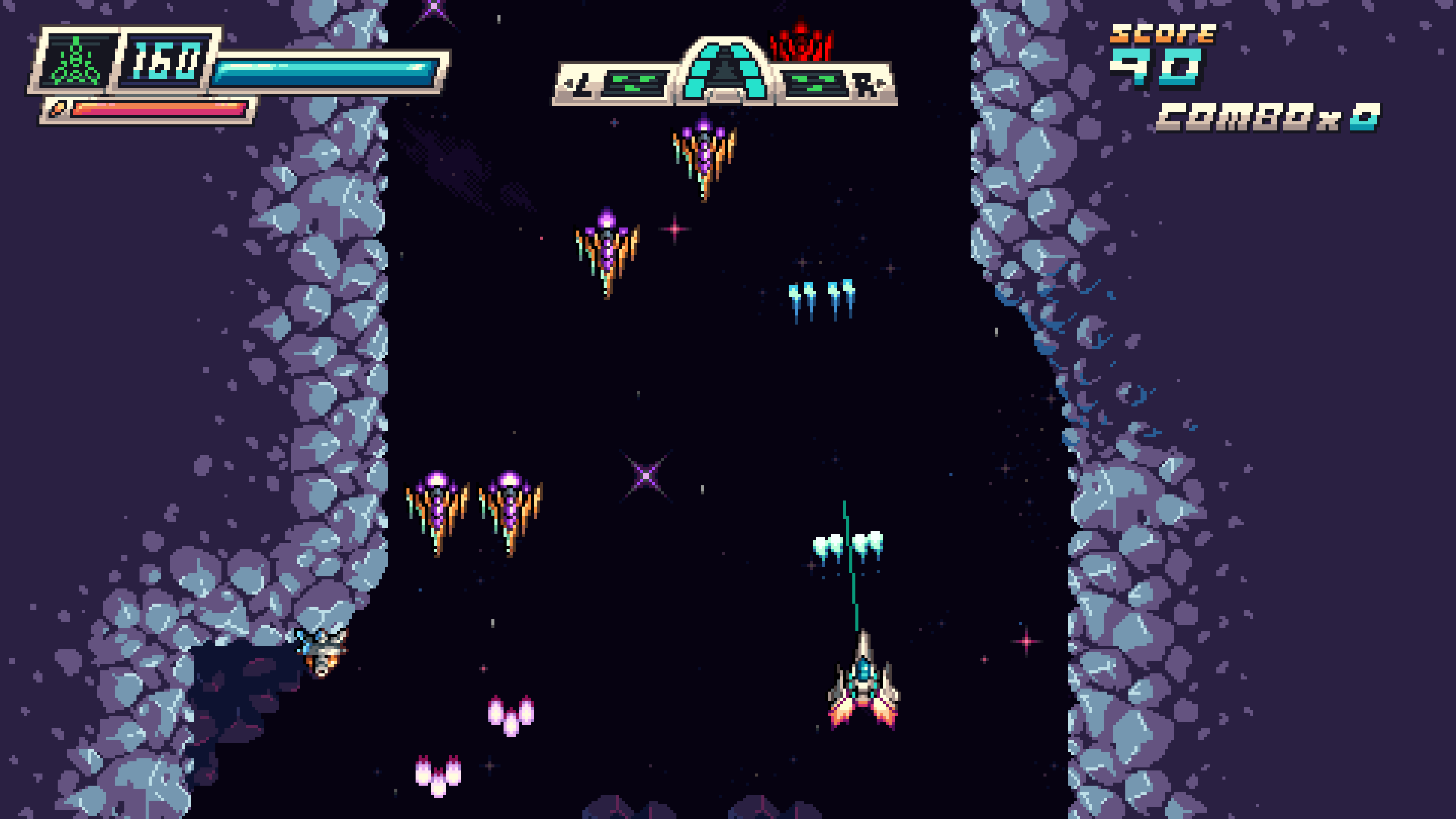 That gameplay is very solid too whether I was playing on the PlayStation 4 or in handheld on the PlayStation Vita. If you've played shoot 'em ups before you'll feel right at home in Habroxia 2. The gameplay isn't always just you scrolling across the screen horizontally as sometimes it will switch it up and have you scrolling vertically instead which was nice. As you defeat enemies and progress, you'll steadily earn tokens which can be spent on upgrading your weapon loadouts. There is a lot of options here to upgrade which helped keep me going on my missions through space. The game controls very well but how you shoot is a tad bit different as aiming is done with the right stick and you can do it in a full 360-degree rotation. This might take some getting used to for those who usually expect their shoot 'em ups to just shoot straight ahead of their ship. If you find yourself in some tough spots health pick-ups and shields can be found to lend a hand and using the shoulder buttons will perform a boost that can allow you to pass through enemy fire.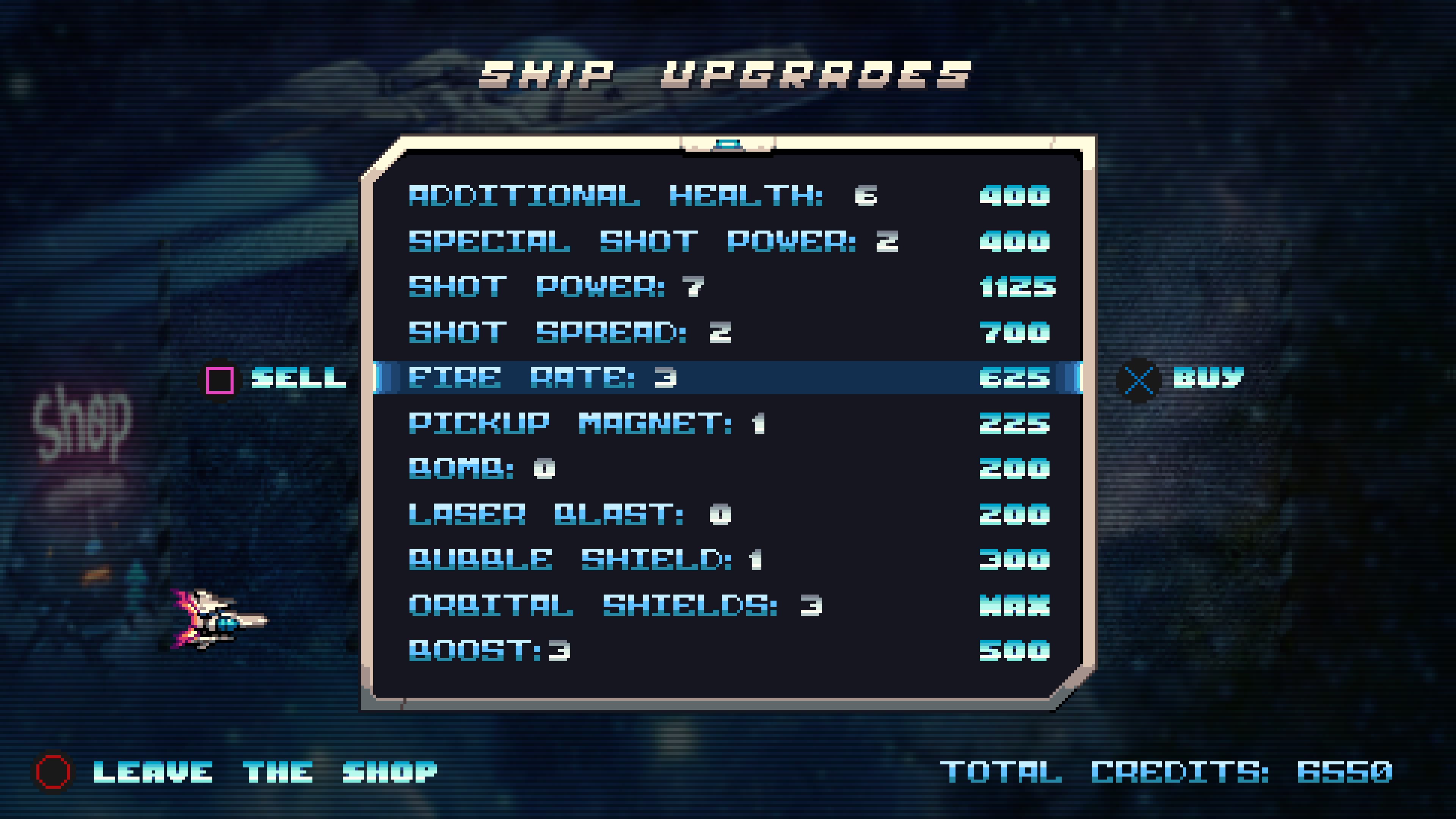 Every stage ends in a boss battle and taking them down will earn you a new weapon. You also get graded on several factors at the end of the stage like how much health you had left and how high you combo multiplier got. The retro pixel-art style through each level is solid and enjoyable and it's backed by a pleasant chip tune soundtrack. PlayStation players will also find a robust 41 trophy set in the game with a Platinum to earn. The game is even Cross-Buy across PlayStation 4 and PlayStation Vita and each version has their own trophy list letting you Platinum it twice. It's  a very achievable list too but you'll have to dip into everything the game offers to earn that Platinum including New Game+, Boost Rush mode, doing all the bounties and more.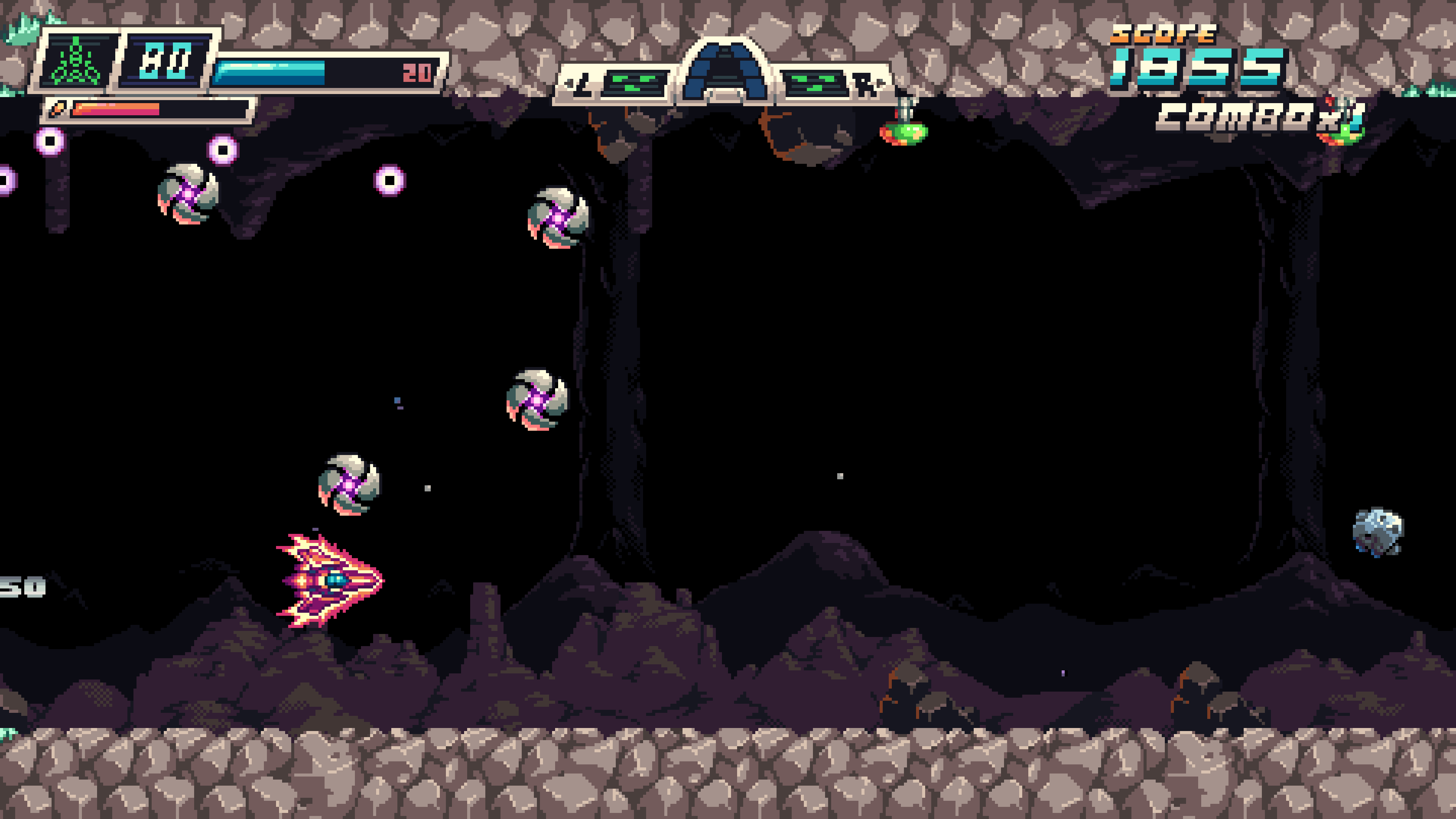 Overall, while Habroxia 2 doesn't do a whole lot to stand out from other shoot 'em ups it is a solid new choice in the genre. The levels switching between horizontal and vertical help keep you on your toes and a variety of upgrades for your ship will have you testing different loadouts out across the main game, New Game+, and the other modes on offer. If you're looking for an enjoyable and affordable new shmup for your catalog then Habroxia 2 is a great choice.
*Habroxia 2 is available now on PlayStation 4, PlayStation Vita, Xbox One, Nintendo Switch, and PC. PlayStation 4 and PlayStation Vita versions reviewed. Review copy provided by the publisher for this review.