SNK's The King of Fighters franchise has been around the fighting game scene for a few decades now. While we are still waiting for the upcoming The King of Fighters XV the team is trying to hold fans over by releasing The King of Fighters 2002: Unlimited Match. The original King of Fighters 2002 was one of the more popular entries in the franchise and this version adds rollback netcode for better online experience.
If you played the original version of this game back when then you probably don't need me to explain it to you but if you're new here is what to expect. The game is a 2D fighting game with a huge roster of characters and a handful of modes. Those modes include a practice mode to learn the ropes, endless mode to see how long you can last while fighting, challenge mode, and 1v1 and 3v3 vs. options against the CPU or via local multiplayer. You also have online multiplayer support with the new rollback netcode system meaning that it feels really great. Online replays for some of your most recent matches can also be viewed. Sadly, there is no real arcade mode or story mode here like one might expect from fighting games today.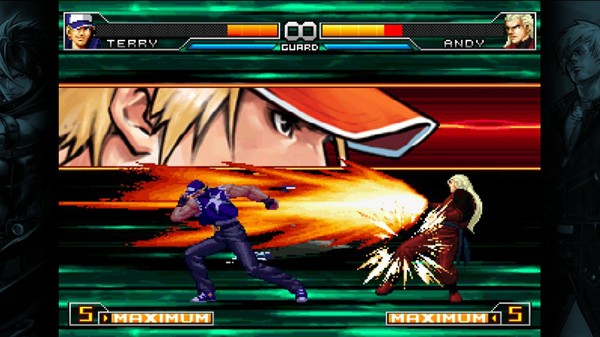 The roster in this game is actually insane with 66 fighters in total being present all of which have very detailed character sprites. The game is pretty easy to pick up and play but has a lot of depth if you want to master it. Special moves aren't too complicated for the average player to pull off although some will take you a bit of practice. When you fight in the 3v3 mode you are stuck with using one character at a time. Some players may be expecting to be able to switch out but no you are stuck with each fighter until their health bar runs out and then the game switches to the next one.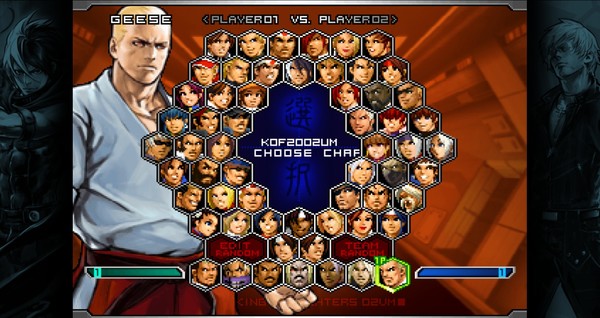 While the character sprites are very detailed and really well animated what I didn't like about the presentation is the borders of the screen. Having just that window there feels a bit cheap and I wish they could've done better on that front. It also would've been nice if there was some kind of extras included to unlock like character art or something akin to that. Maybe that's asking too much but we've seen other games do it. Trophy hunters will only get 12 trophies in this game and sadly no Platinum.
The King of Fighters 2002: Unlimited Match lives up to its heritage and still stands as one of the best entries if not the best entry in the franchise. While there isn't a ton here for modes or extras, what you do get is a brilliant 2D fighting game with a huge roster of characters and a deep combat system. Add in that smooth rollback netcode and you've got something that should help tide you over until The King of Fighters XV arrives on the scene.
*The King of Fighters 2002: Unlimited Match is available now on PlayStation 4 and PC. PlayStation 4 version reviewed. Review copy provided by the publisher for this review.