Who would've thought that back in 2018 when Monster Energy Supercross released that it would go on to become a yearly franchise. Four years on though developer Milestone is still at it and has just released Monster Energy Supercross 4 on both last generation and the new generation consoles. The franchise has been okay to good in the past so does the move to a new generation help it reach a higher plateau this time around?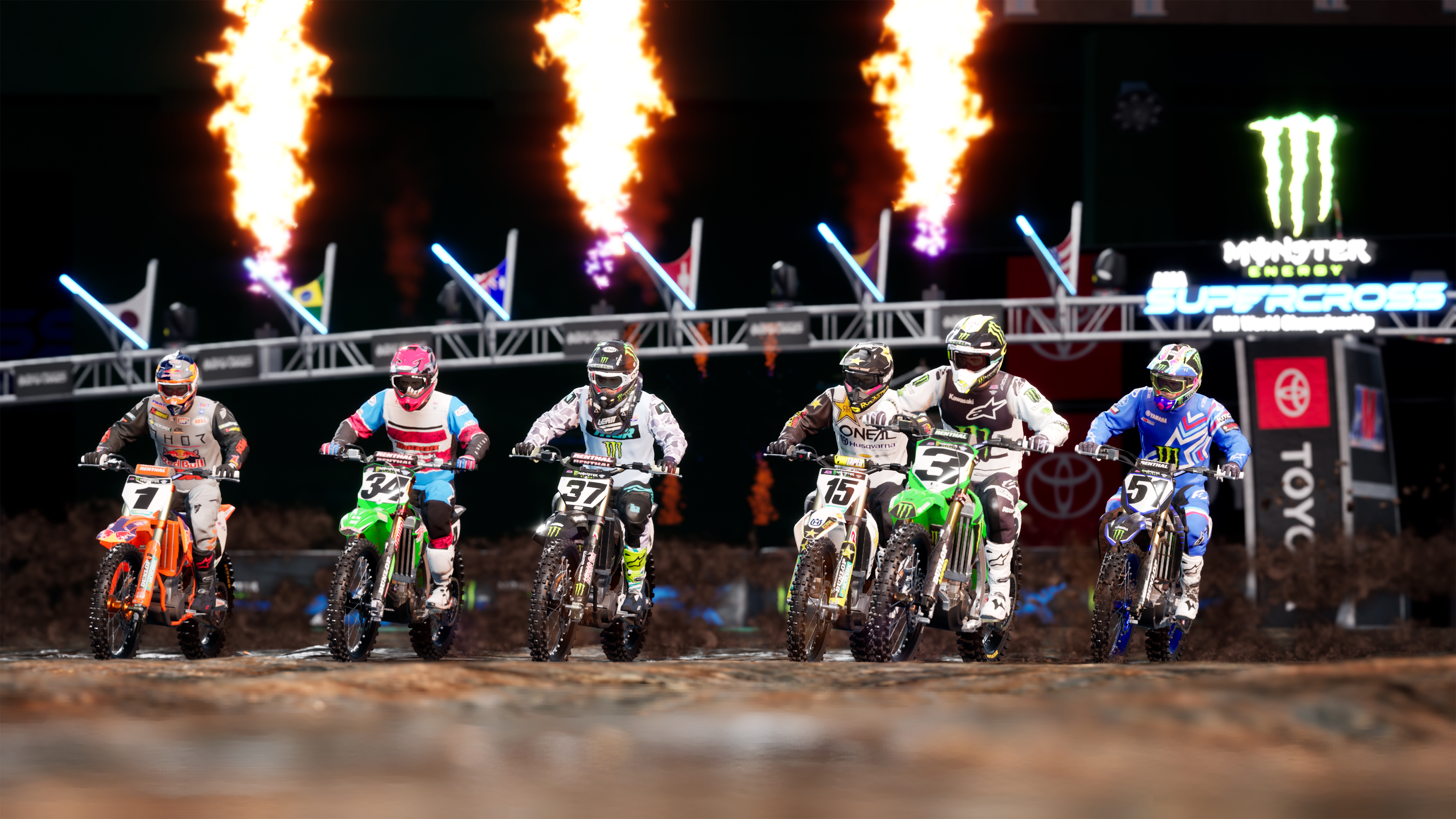 Monster Energy Supercross 4 doesn't reinvent what fans have come to expect from the franchise but rather aims to bolster the number of things you can do on your two wheeled bikes. The first of these are some new additions to the Career mode where you can challenge yourself to beat different categories such as the new Future category, Rookie, Pro, and so on. A tutorial is present to get you comfortable with the controls and how to shift the weight of your rider while racing. Those who have played prior entries will already know what to expect but if this is your first time playing one of these games you should know that there is a learning curve to it. You can easily find yourself struggling to finish a race in a decent position much less first until you start to learn the ins and outs of how the bikes and riders control. The old rewind function is present in this game to help you get out of a mistake you made but you can only use it so much per race so don't plan to rely solely on that to get your through. I'll also say that if you're one of those who played the first entry and didn't like the physics then you should maybe give it another shot as that area feels much better now when compared to where the team started from.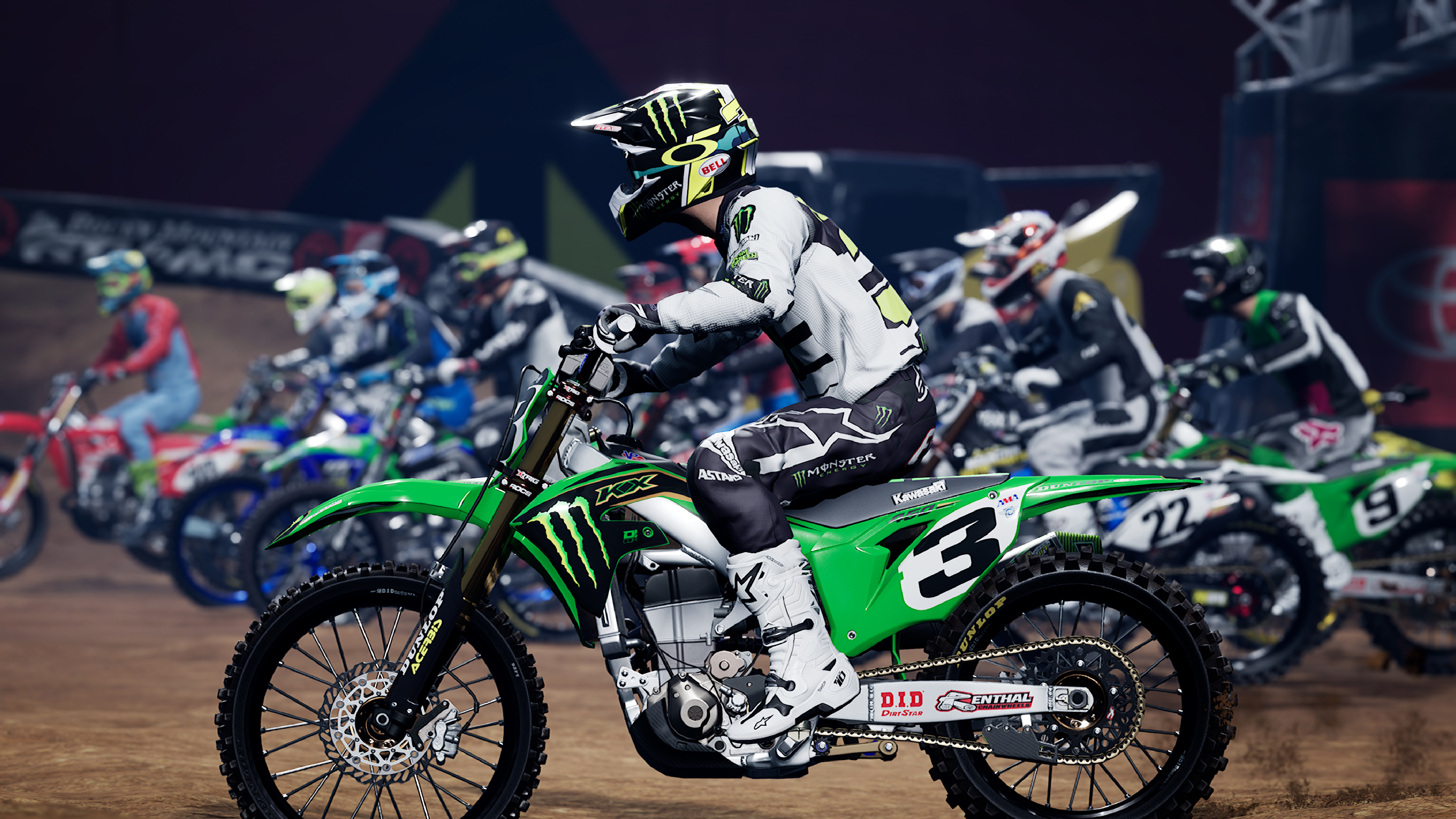 Completing races in the career mode comes with rewards in the form of XP which you can spend on new skill points in the skill tree and money which you can use to buy new performance or customization items for your bikes. Something I really liked about how they have the game designed is that even if you aren't finishing races in good positions you still amass that money and XP which in turn allows you to improve yourself even while failing. Some games really make it hard to progress if you don't finish in a top spot so it was nice to see that the game respected my time and that I was making progress no matter how I performed. Overall the career mode how a lot to play through and fans of the sport will really like the authenticity that Milestone continues to nail with this franchise.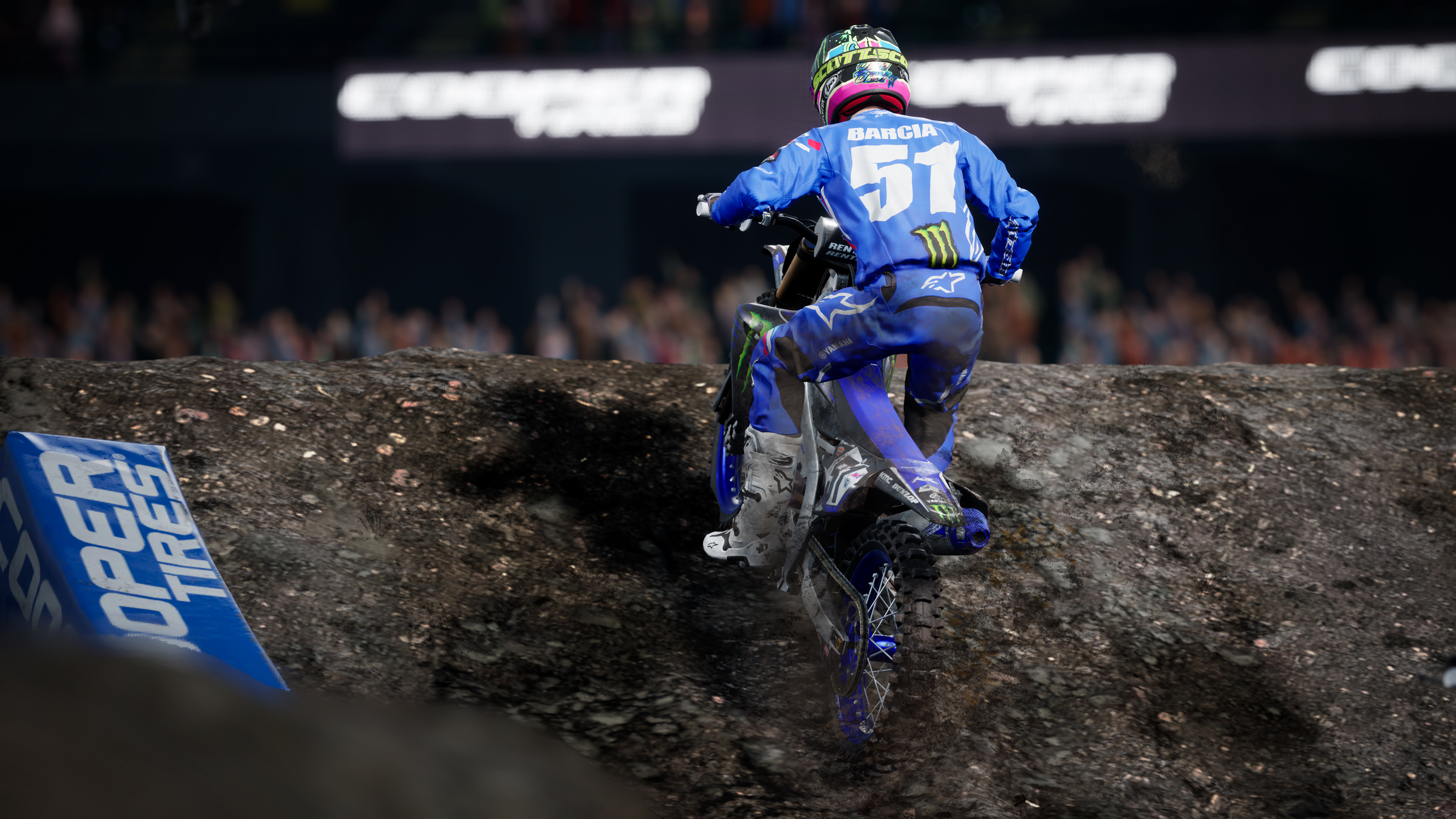 Besides the career mode the team has also introduced a couple of other new features for this year's entry. The first of those is The Compound which is an open area set in the Maine Islands where you can go to race alone, with friends, or against CPU opponents. There is a lot of different terrain in here and it can be a great way to practice and prepare yourself for the rest of the game's content. The other new feature is the Track Editor which lets you place all manner of jumps, turns, lights, and more in order to craft the kind of track you want and then share it with the world. The online multiplayer modes also make a return letting up to 12 players take part in online events and while there isn't much new here its still nice to kill some time seeing who can tear up the track the best.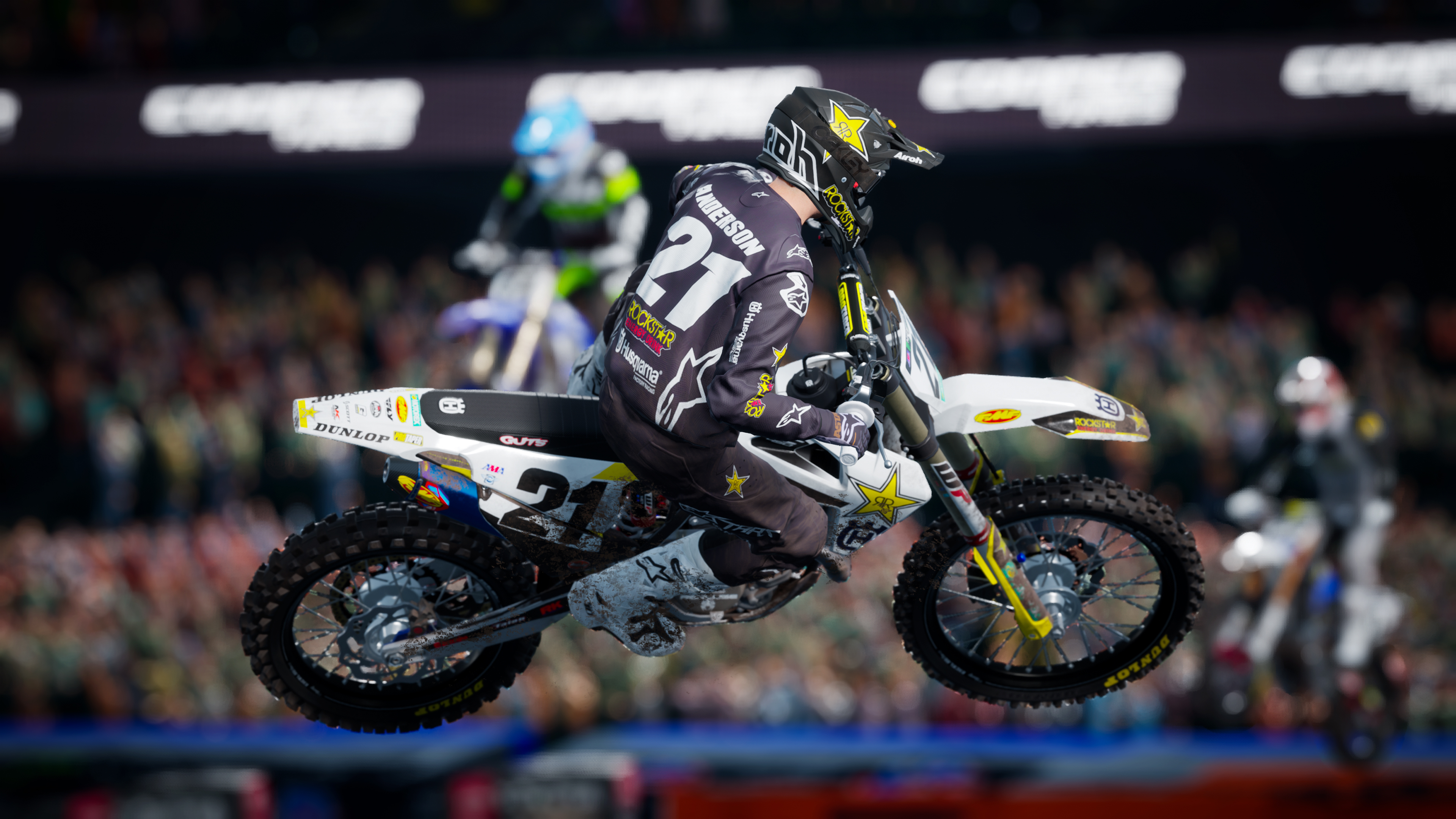 Since I reviewed this on the PlayStation 5 I got to see how the team made use of the DualSense controller features. Monster Energy Supercross 4 uses the haptic feedback a little but it didn't feel much different in this game to just normal vibration feedback. The adaptive triggers on the other hand are the main feature used here as they stiffen to really make you feel when you put on the brake to go into a corner or start to speed up coming out of it. It's not a game changer by any means but I do think I would be missing it if I were to go and play this game on PlayStation 4 or any other platform.
Visually Monster Energy Supercross 4 looks fine but still looks far from what one might expect from a PlayStation 5 game. You do get a better resolution on the PlayStation 5 and it all runs at a smooth 60 frames per second but many areas just still don't look great. That includes textures, character models and more. Again, it isn't ugly and honestly it looks fine overall but just don't expect to be wowed visually because it won't do that. Load times in the game are very fast on the PlayStation 5 thanks to that SSD which makes getting into and out of races more seamless than ever. Audio is also good whether it be the rocking soundtrack, the sound of the bike engines while racing, or the announcers themselves. Trophy hunters will find 51 trophies here that will have you doing everything from maxing out your skill tree to reaching rank 100.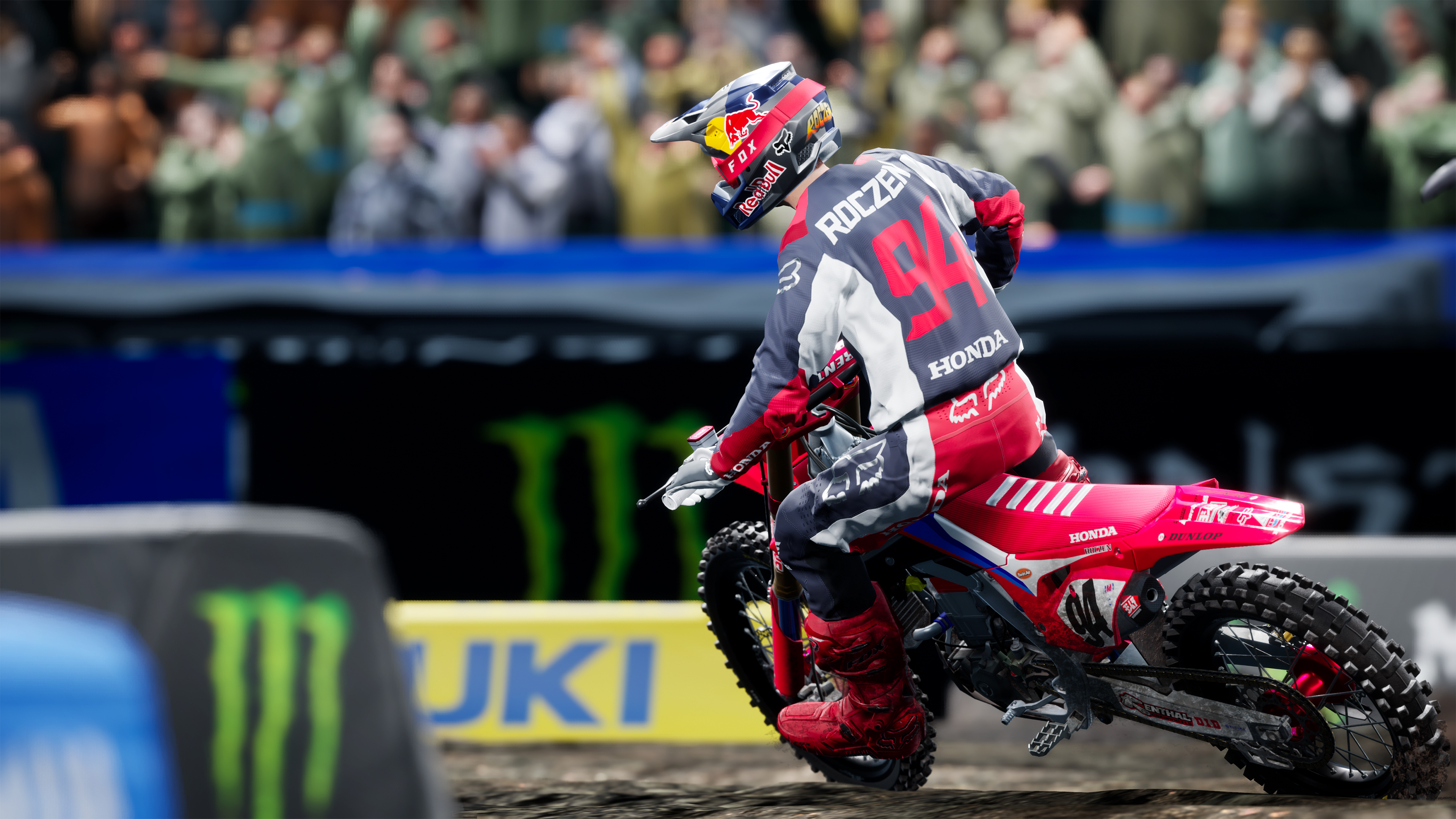 Monster Energy Supercross 4 continues Milestones work at crafting finely tuned bike racing games but the jump to the PlayStation 5 isn't as big visually as I would've liked. The better load times and adaptive trigger support were greatly appreciated and the biggest things that separates this from the PlayStation 4 version. The game is still pretty unforgiving for newbies so prepare to fail a lot if this ends up being your first time with this franchise. Fans of the franchise will find quite a lot to enjoy with some refinements to the physics, new skill tree system and career events, along with the track editor and Compound.
*Monster Energy Supercross 4 is available now on PlayStation 5, PlayStation 4, Xbox Series, Xbox One, and PC. Reviewed on PlayStation 5. Review copy provided by the publisher for this review.
Monster Energy Supercross 4 - The Official Videogame
$59.99
Pros
Expanded career mode with new events and skill tree system
Improvements have been made to the physics
The Compound and Track Editor are welcome additions that expand on your things to do
Super fast SSD load times and great DualSense Adaptive Trigger support
Cons
Still has a steep learning curve for new players
Not impressive visually for a PlayStation 5 title