If you're a trophy or achievement hunter then it's time for me to tell you about the next new title from publisher EastAsiaSoft that you'll want to add to your playlist and it's called Hellbreachers. It comes from Omegacore and Ratalaika Games and is a retro styled action platformer but not exactly a good one.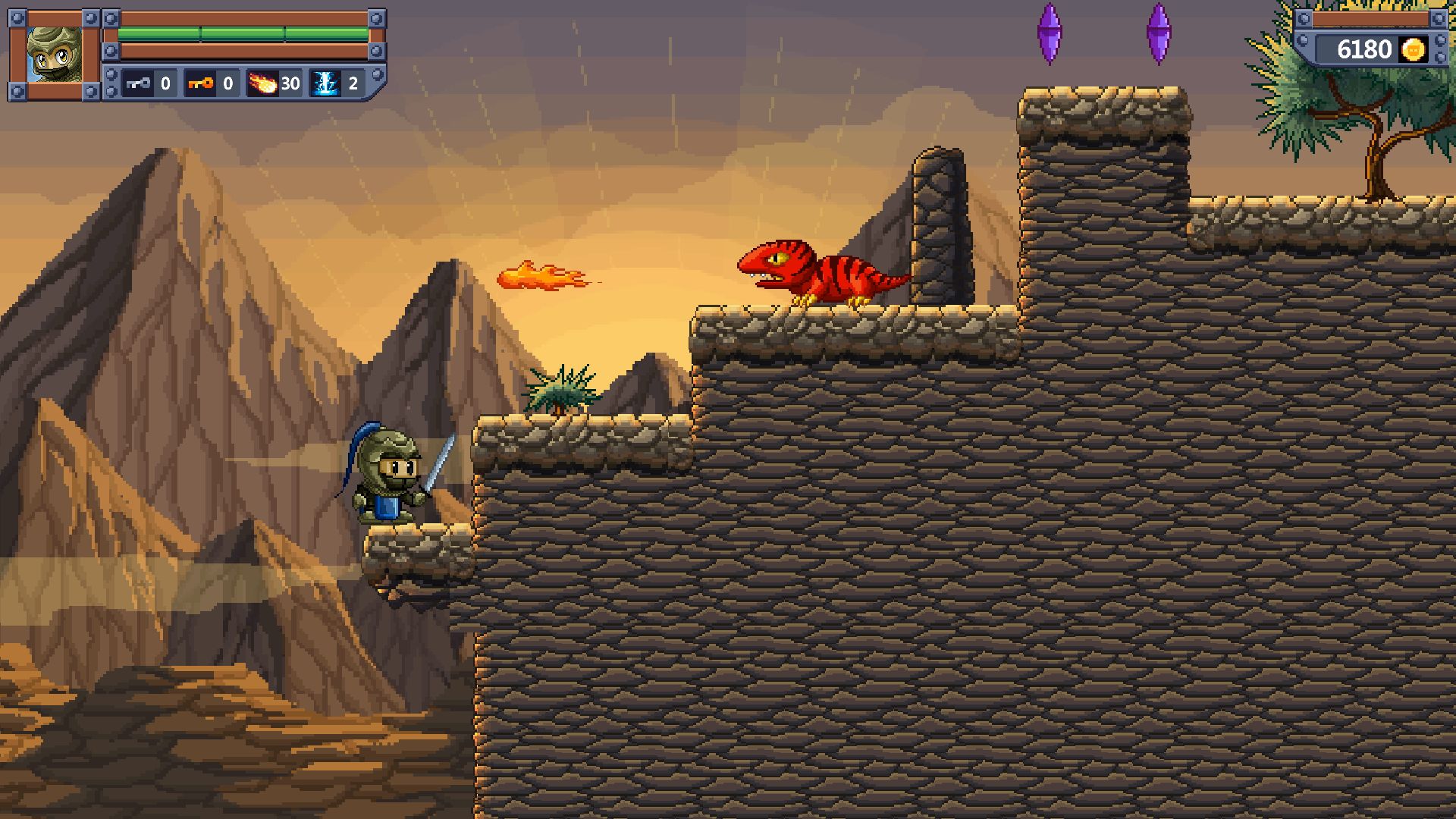 Hellbreachers lets you select from three classes and make your way through 50 side-scrolling levels. The classes to pick from include a Knight, an Assassin, and a Mage and they all play a bit differently from each other. If you like long range combat the mage or assassin would be your pick while the knight is better suited to close range combat. The game has some light RPG elements as you can upgrade each classes abilities as you play but really the game is easy enough that you don't really have to.
The level design is pretty basic and most of the time you can just jump, double jump, and run your way through them avoiding most enemies and finish them in minutes. Some of the later levels add more platforming but they don't really get more challenging but rather just take longer to beat. There are some boss battles along the way but they too don't take much thought to overcome.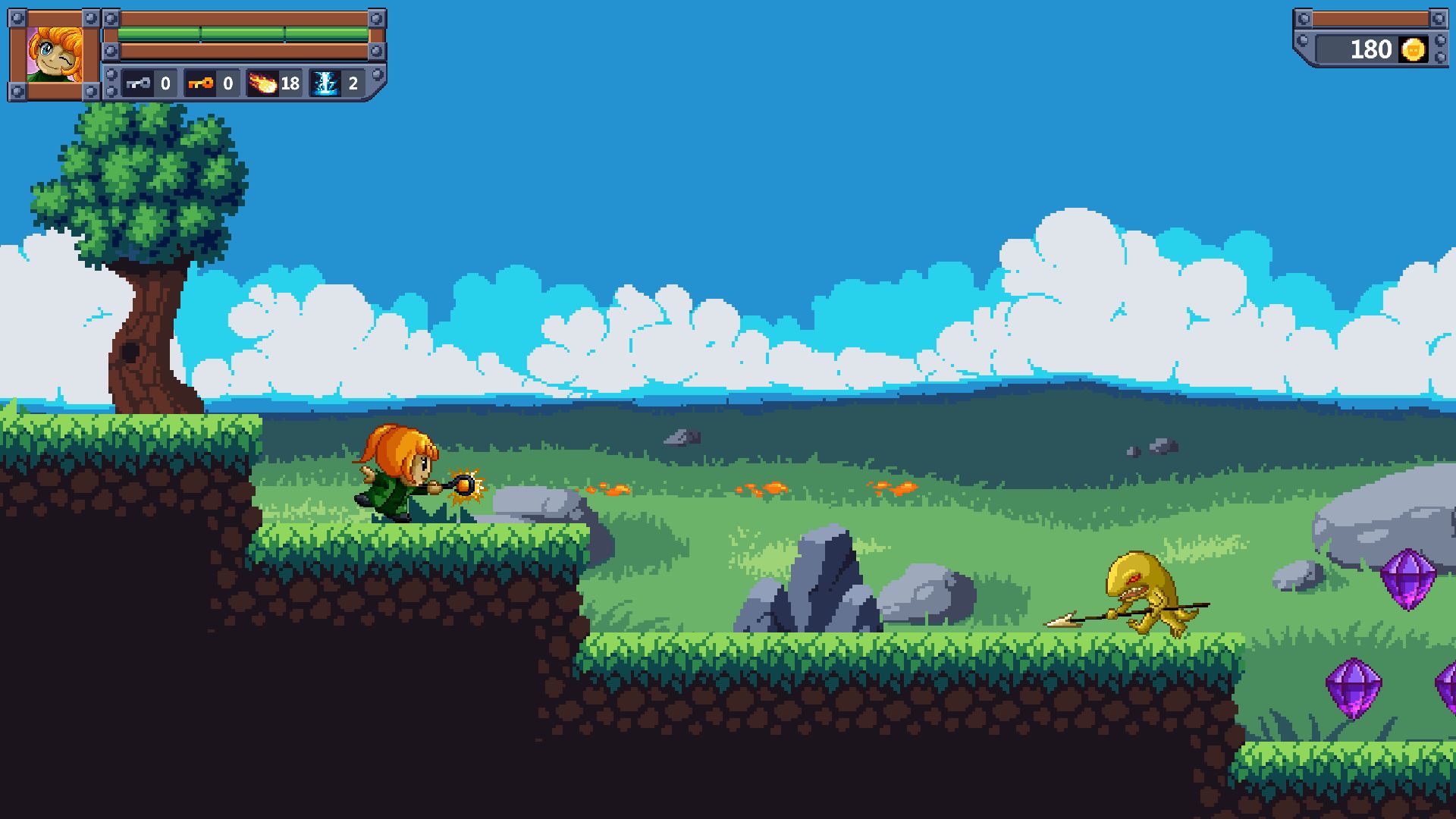 The visuals in Hellbreachers are actually pretty solid and varied. There is 10 different locations across the 50 levels in the game and they are all colorful and feature some nice art. The enemy design is a bit uninspired though and that goes for both the standard enemies and the bosses. The audio design is nothing special and gets pretty repetitive to listen to while playing. A lot of people will likely flock to this game for the easy trophies/achievements and trust me they are easy. On PlayStation the game is cross-buy so you'll get the PlayStation 5 and PlayStation 4 version for just $5 each of which has their own trophy list. There are 16 trophies in total and you don't even have to finish the game to get the Platinum trophy. Expect to spend anywhere from 10 to 30 minutes to earn them all if that's your thing.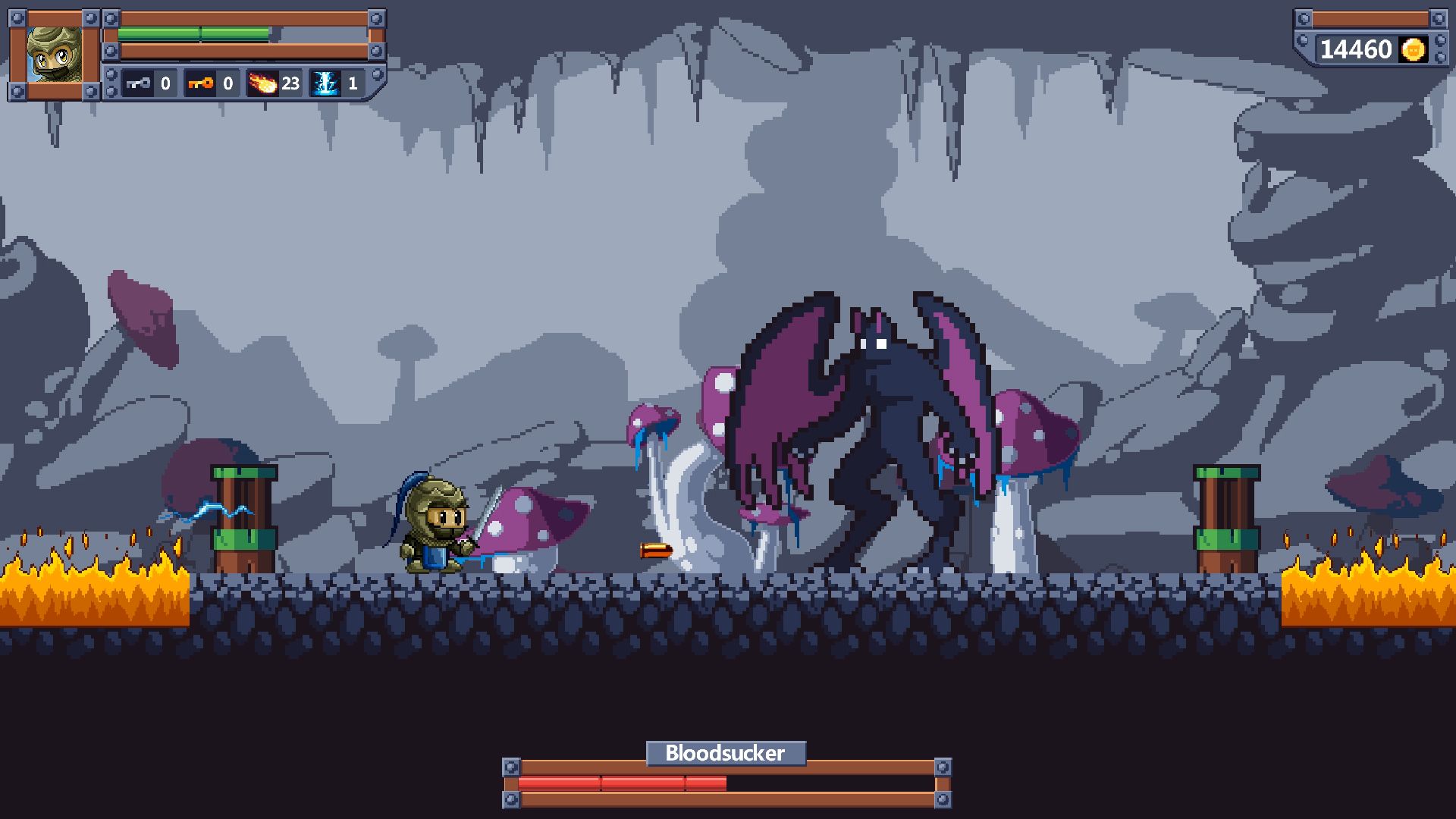 Hellbreachers is a solid retro platformer but it's over pretty quick and does nothing special to stand out. It is very affordable and the trophy/achievement hunting community will absolutely want to pick this up if they are looking for an easy completion. Anyone else will get a mostly forgettable experience out of it.
*Hellbreachers is available now on PlayStation 5, PlayStation 4, Xbox Series, Xbox One, and Nintendo Switch. PlayStation 5 version reviewed. Review copy provided by the publisher for this review.