Players on Xbox Series or PC who are hoping to be able to play Final Fantasy VII Remake Intergrade will be waiting quite a bit longer Square Enix has revealed.
A new trailer for the game today revealed an image that shows that Final Fantasy VII Remake Intergrade will be exclusive to PlayStation 5 for at least six months. With the PlayStation 5 version releasing on June 10 that means the game can't come to other platforms until December 2021 at the earliest.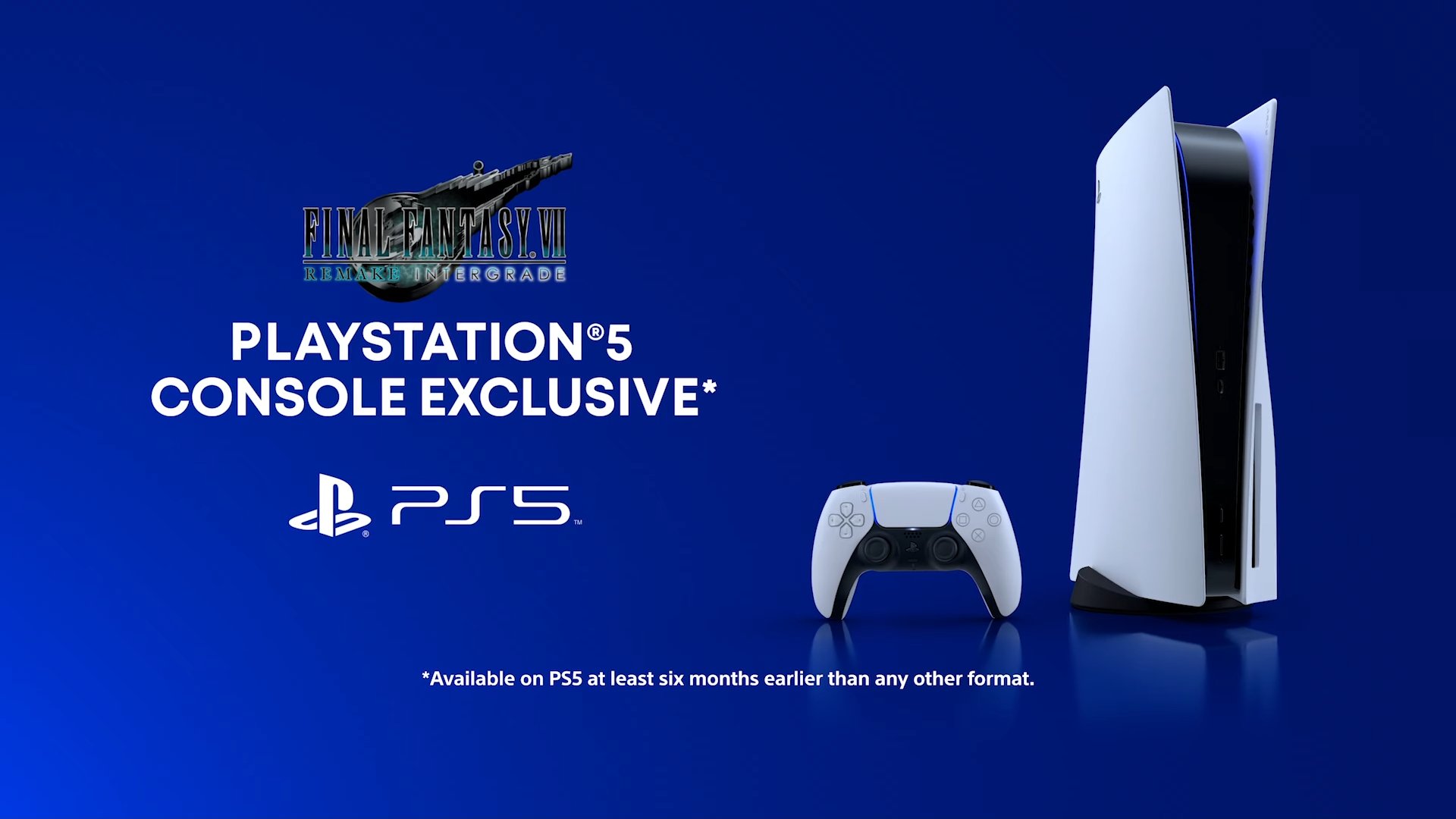 When Final Fantasy VII Remake released in April 2020 on PlayStation 4 it was to be exclusive for at least a year. We still haven't heard about an Xbox One or PC version of the base game so it's unknown whether this new agreement for Intergrade has made it so the base version can't release on other platforms either. For now if you want to play the game you need to own a PlayStation 4 or 5.