It's time to look at another EastAsiaSoft published game and this time it's Rift Racoon from developers Ratalaika Games and Marcos Game Dev. The game is a precision platformer that will have you leaping, wall climbing, and teleporting through over fifty levels but even though it's a cheap buy is it worth your time?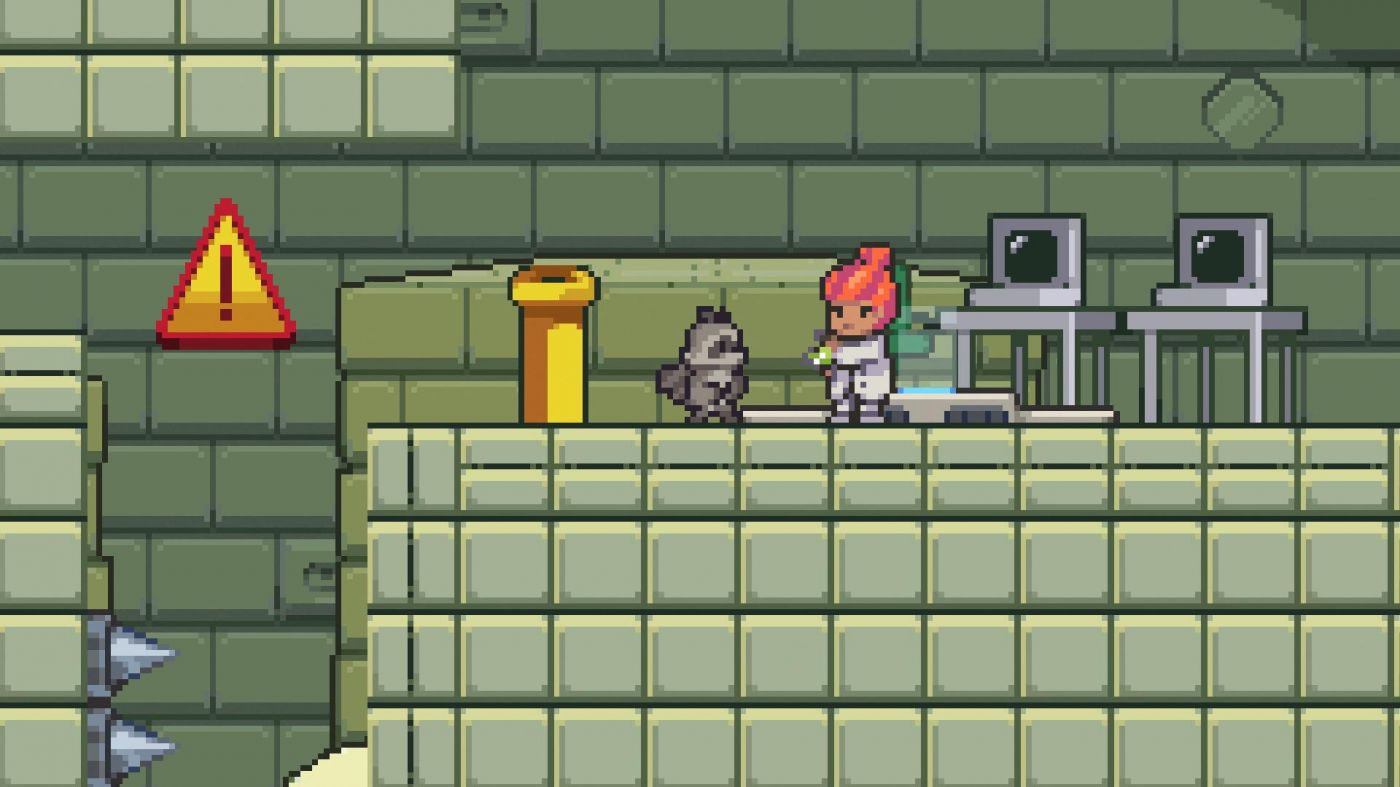 Rift Racoon has you playing as Tucker, a racoon who is trying to escape from a scientific facility. The game throws you right into trying to conquer the 50 levels if has to offer. Controls are really simple to grasp as you'll move with the analog stick, jump with X, and teleport short distances with the square button once you pick up the gadget that allows you to. Each level's goal is to reach to end and you'll be jumping across platforms, wall climbing, and trying your best to avoid the spikes and spinning saw blades.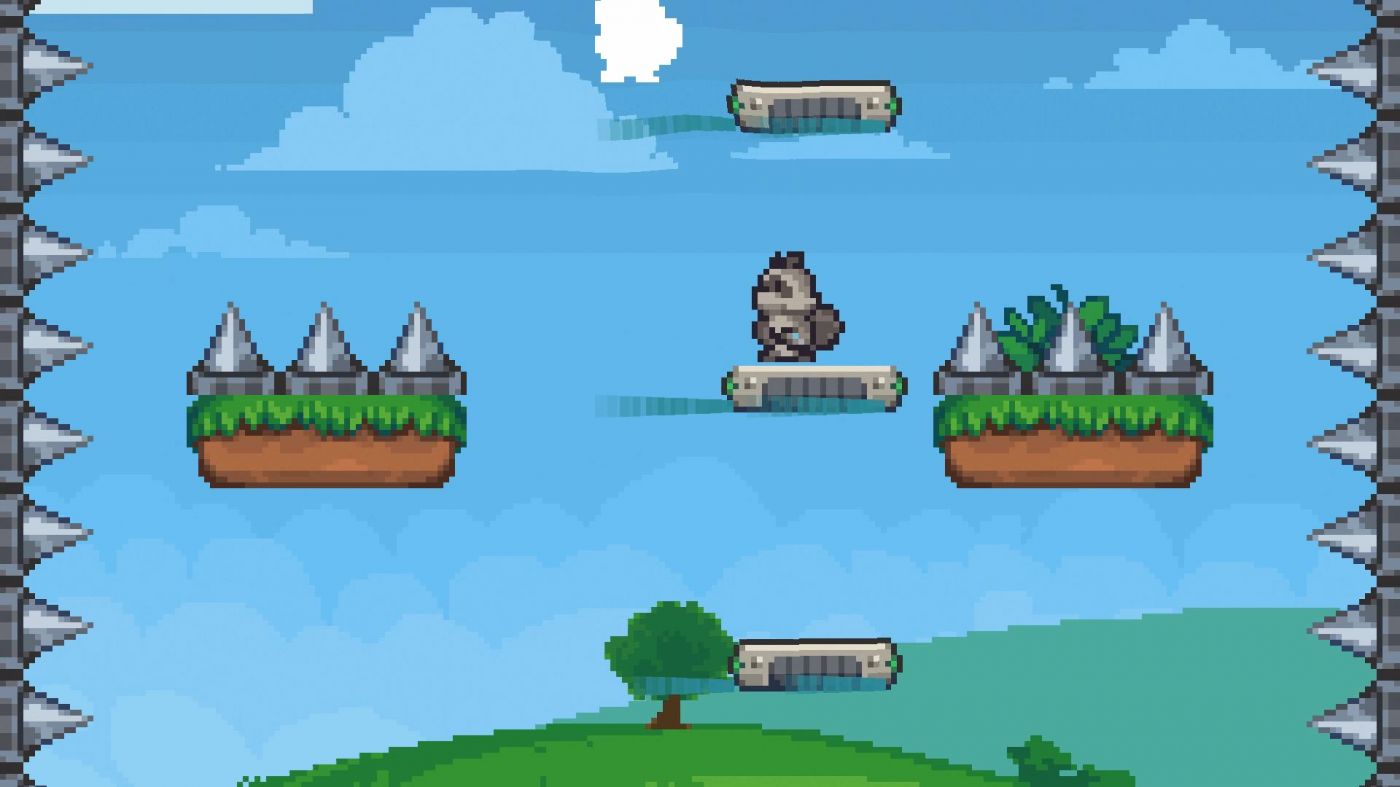 The teleportation mechanic plays a huge part in the game but sadly isn't implemented very well. You have two options where you can either hold the button to get a glimpse of where you're going to teleport or you can just tap it to teleport quickly. The problem I found is that you frequently don't teleport where you want to and end up dying as a result. For example, you may be trying to teleport upwards but instead will end up teleporting forward due to the controls. Early on it isn't as much of an annoyance but as you get into the later more difficult levels, you'll start to see the issue with it. There isn't much more I can say about the game really other than there are gems hidden about that will unlock some new skins for Tucker but are entirely passable otherwise.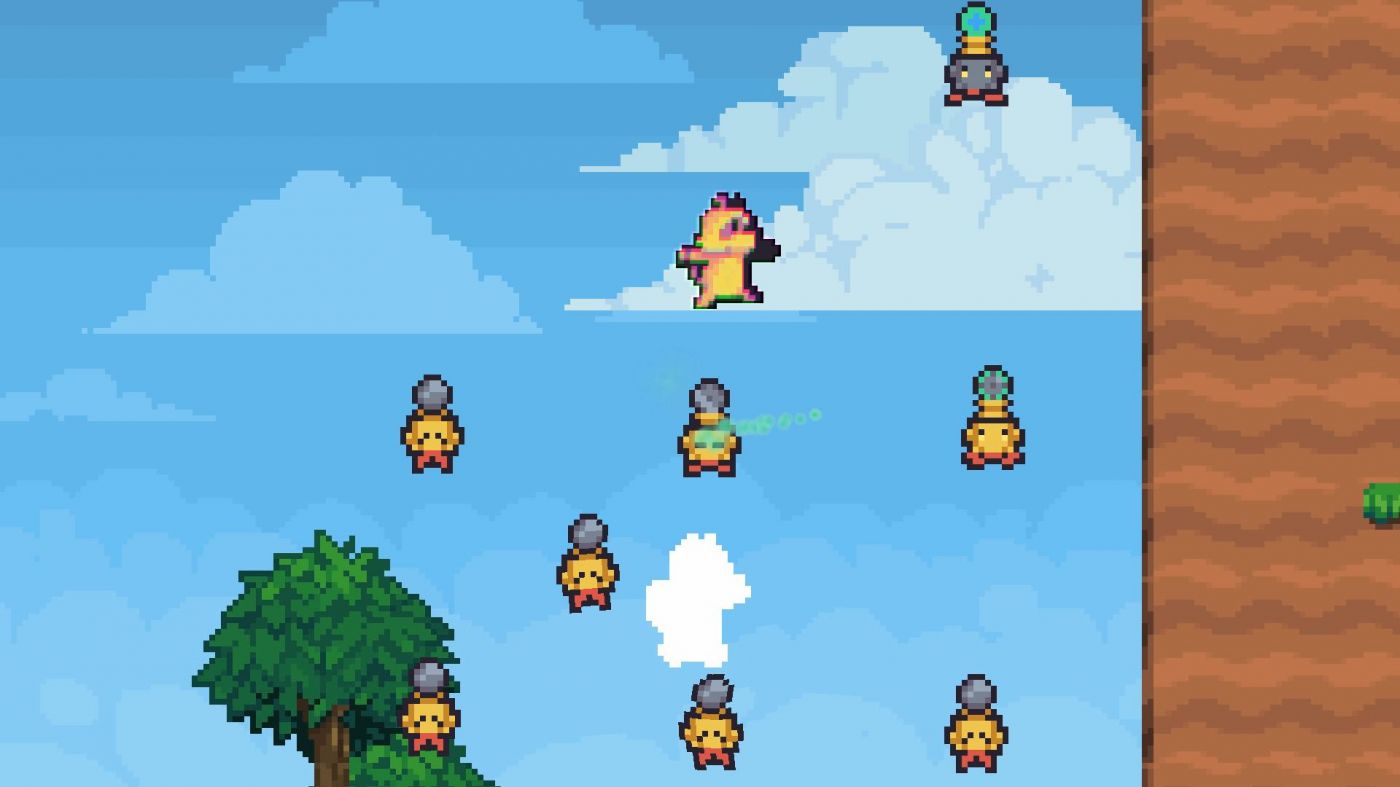 The graphics in Rift Racoon are retro inspired and anyone who has played many games from Ratalaika Games before will know what to expect. The game has a good variety of environments to look at and the character sprites are fine it's just that I've played so many games with this visual style that there isn't anything special about this one to me. The music in the game is varied enough to not become repetitive with both slow tracks and more upbeat ones. Trophy/achievement hunters will be a big portion of the market that this game appeals to as the 17 trophies within are very easy to get. Get a few collectibles and beat the first few worlds and you'll have this Platinum in your cabinet.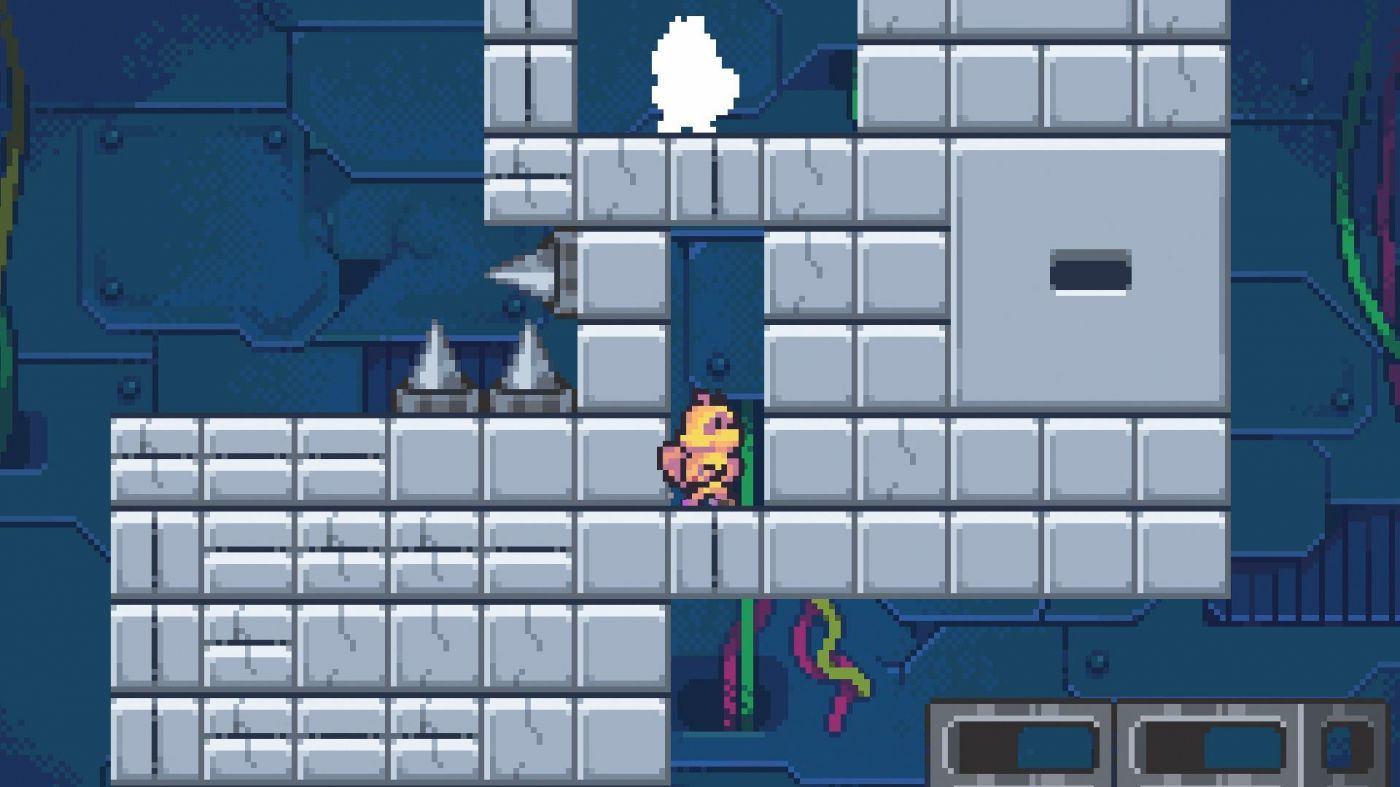 Rift Racoon is a solid 2D precision platformer but isn't anything we haven't played before. You'll probably finish the 50 levels within in a couple hours and after that there isn't any reason to keep playing. That said, the game is only a few dollars and trophy hunters will be able to get two Platinums out of it at least if they own a PlayStation 5 and PlayStation 4.
*Rift Raccoon is available now on PlayStation 5, PlayStation 4, Xbox Series, Xbox One, and Nintendo Switch. PlayStation 5 version reviewed. Review copy provided by the publisher for this review.