Just Die Already is a new sandbox physics game from Curve Digital and developer DoubleMoose Games who is comprised of many of the same people who worked on Goat Simulator. This time instead of causing havoc with a goat you'll be doing it with old people. Let's see if this game has any life in it.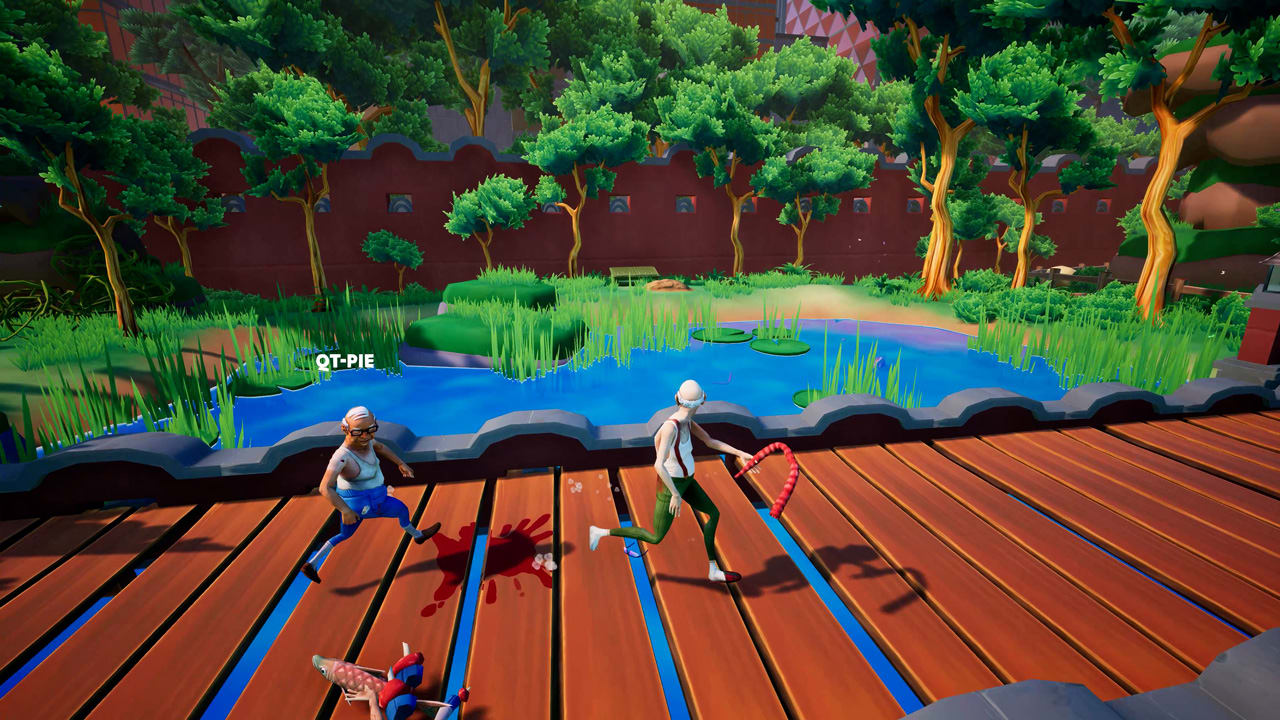 Just Die Already lets you choose from between four different old people to play as all of whom have been kicked out of their retirement home. Now they having nothing to do but roam the town and cross things off their bucket list. Much like Goat Simulator you'll be doing all kinds of crazy and absurd things only as an old person this time. The controls are easy to pick up with the R1 and L1 buttons being used to grab objects and R2 and L2 letting you use them. Actually moving and jumping around and feel a little clunky but that's generally by design as you are playing as an old person and the game is supposed to have an absurd feel to it.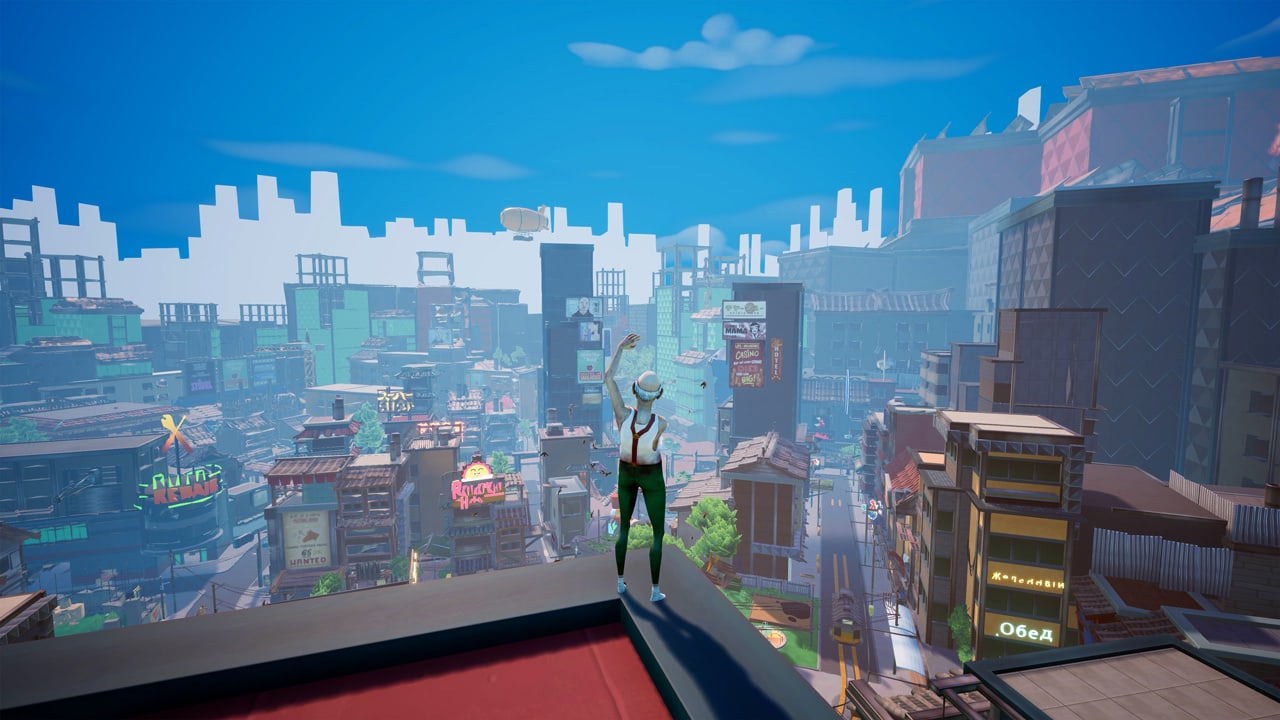 Going around the city and into buildings is part of the fun as you will always be finding new things to use. Completing objectives rewards you with new items to cause chaos with or new customization items. You can also expect for your old timer to take their share of beatings while playing as people and things will constantly be beating you up, tearing your limbs off causing blood to spray everywhere, and more. Beyond all that there really isn't much more to the game which made me grow bored of it pretty quick. Once I had seen most of the town and had my fun of being an old man shooting rockets or setting things on fire with a flamethrower, I was kind of over it. The game does have online co-op support so you can have fun getting a group of old people in-game together causing mayhem. Free PvP modes are also supposed to be coming in the future but as of now they aren't present.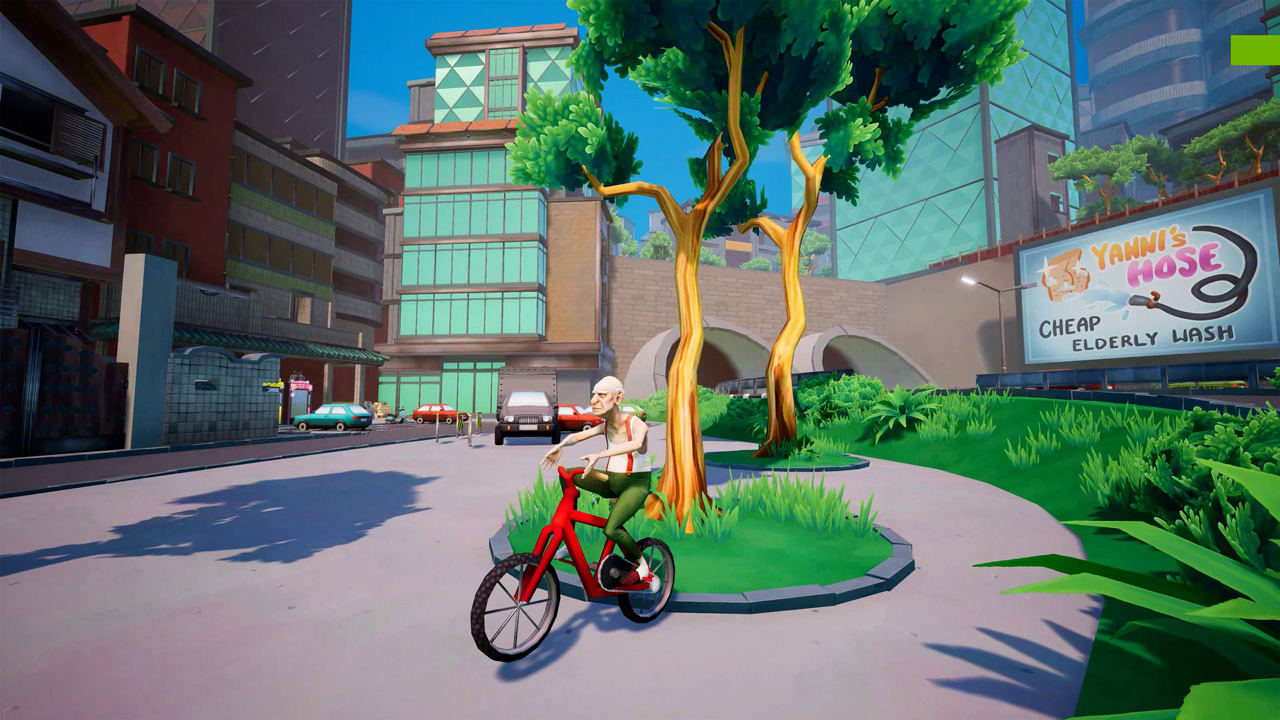 Just Die Already's premise of playing as an old person and causing all kinds of trouble in an open world is fun at first but just like your character it gets old. The presence of online co-op can get you a bit more fun out of it if playing solo isn't fun to you anymore. If it had a bit more to it then it would be an easier recommendation but as of now you won't miss much by passing on it.
*Just Die Already is available now on PlayStation 4, Xbox One, Nintendo Switch, and PC. PlayStation 4 version reviewed. Review copy provided by the publisher for this review.