EastAsiaSoft and developer Zoo Corporation have been steadily releasing card-based games with anime girls over the course of this year and now we have another one. Following games like Delicious! Pretty Girls Mahjong Solitaire and Bishoujo Battle Cyber Panic! we now have Bishoujo Battle Mahjong Solitaire. Let's see how this one turned out.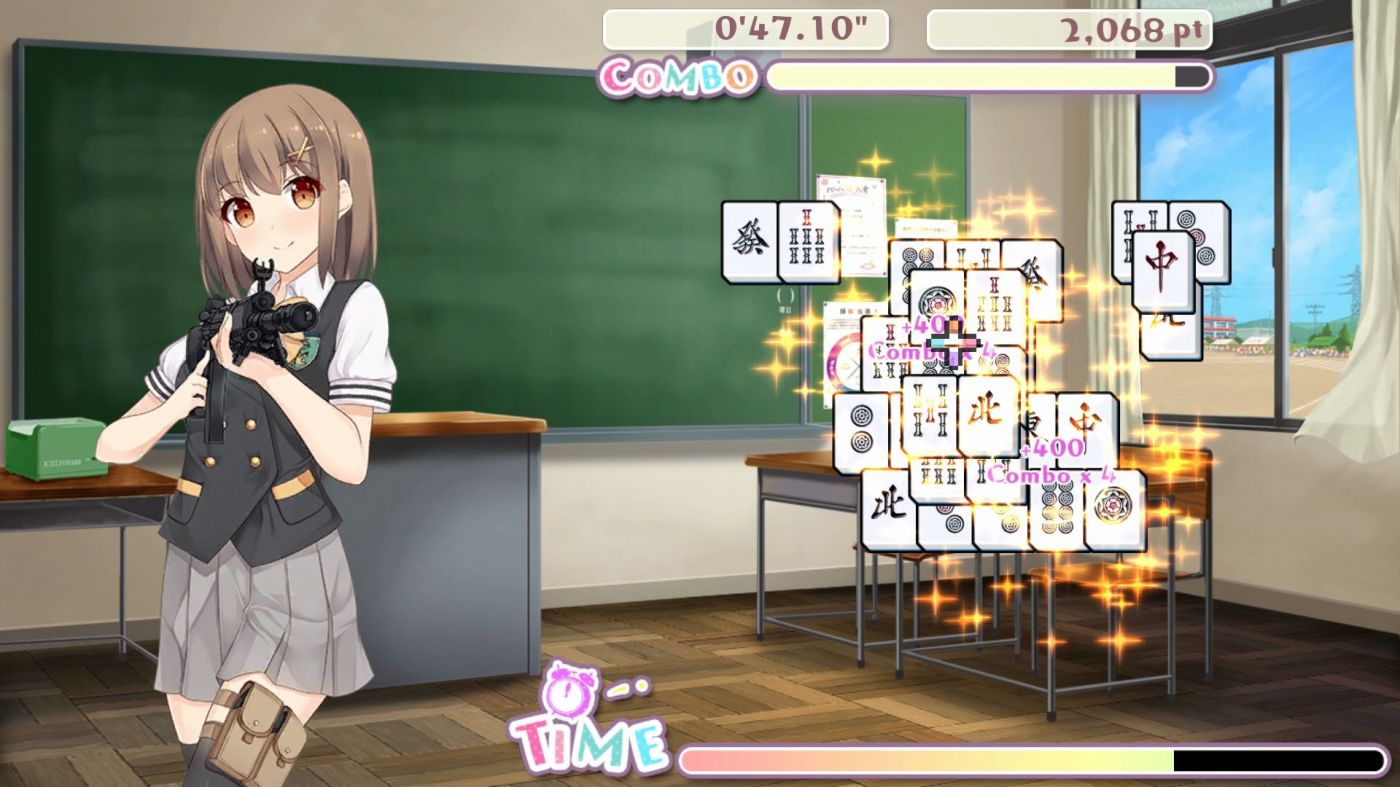 If you played Delicious! Pretty Girls Mahjong Solitaire already then you'll find that this is basically the same game except with different girls to look at. Your goal is to move the cursor around the screen and match Mahjong tiles on the board to cause them to disappear while trying to get the best possible score and unlock outfits for the girls. You can play on easy or normal difficulty with the difference being that you have a timer when playing on normal while easy gives you a couple hint abilities.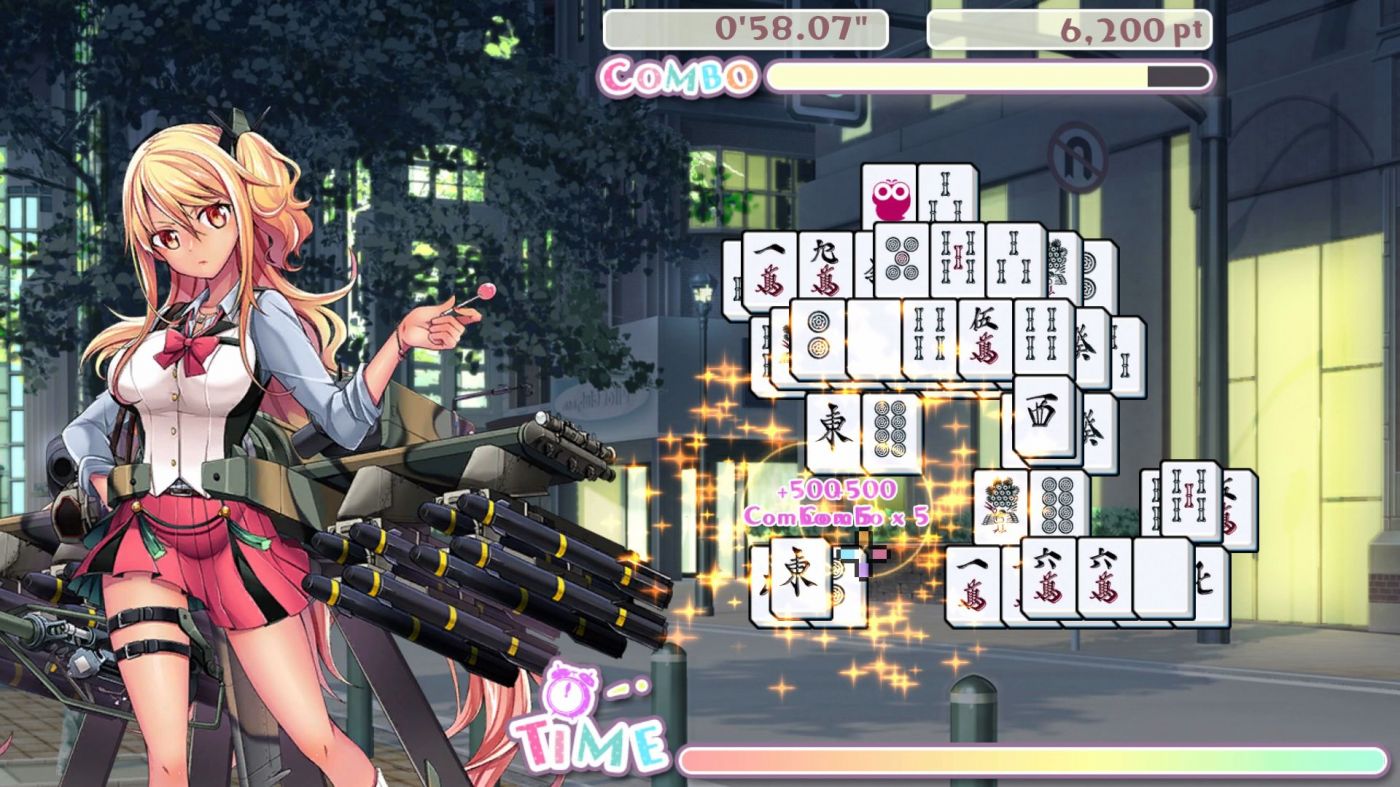 There are eight different girls unlocked from the get go with two more being unlockable as you play. Every three rounds that you finish will unlock a new outfit ranging from things like a nurse outfit, school attire, and more. None of the outfits are that raunchy and compared to some of Zoo's other games I would say they are even less so in this game. Besides that, there isn't much else to this game other than a dressing room where you can view the girls in their outfits outside of playing. Trophy hunters will once again find a very easy list here consisting of 13 trophies including a Platinum. It's also another game that is cross-buy on PS4 and PS5 so you can get two Platinums for the price of one.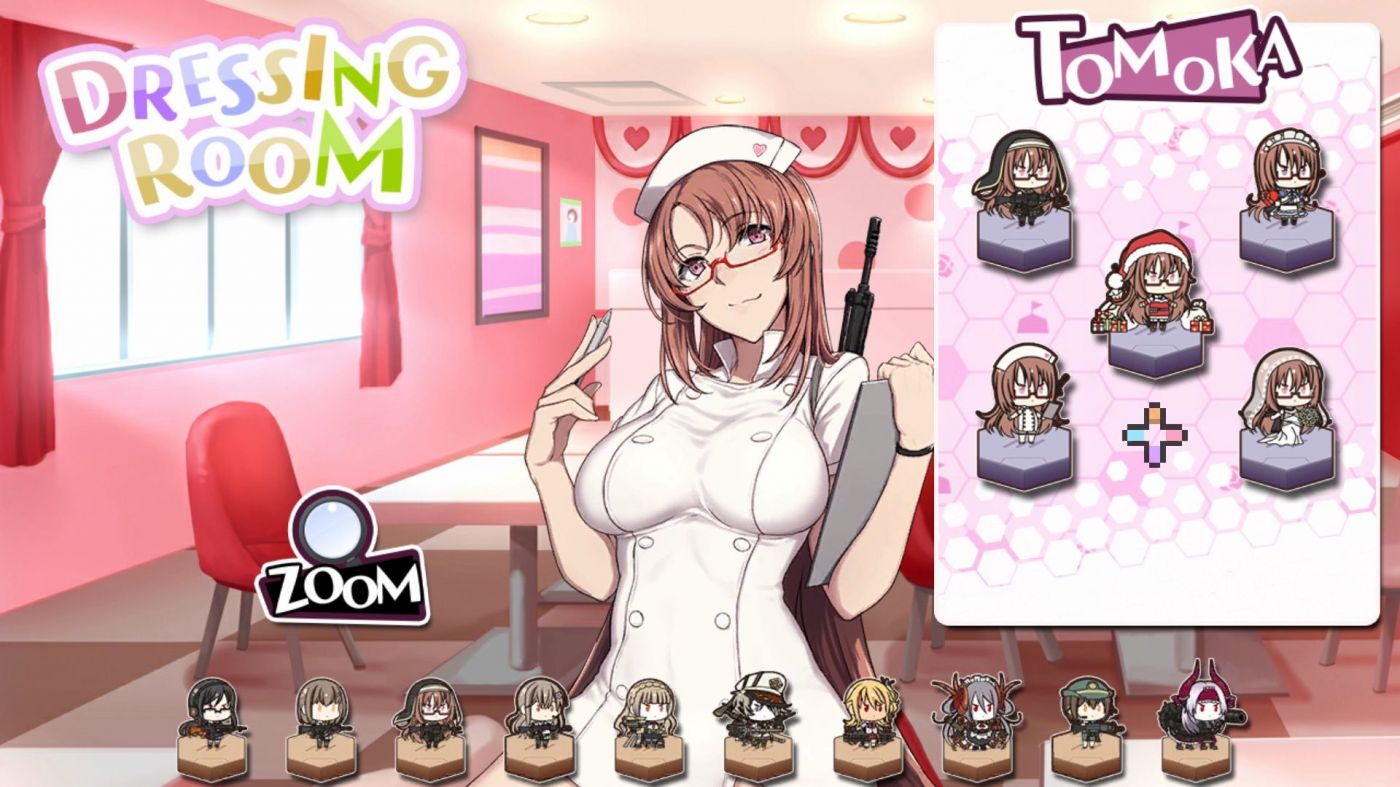 Bishoujo Battle Mahjong Solitaire is pretty much more Mahjong Solitaire for anyone who may be looking for that. If you already played the Delicious! Pretty Girls variant of this then it's basically identical to that except with girls who are less fan service looking. It's cheap, will appeal to trophy hunters, and does offer quite a lot of layouts to keep you busy if you're into the game. Give it a try if matching tiles is up your alley.
*Bishoujo Battle Mahjong Solitaire is available now on PlayStation 5, PlayStation 4, and Nintendo Switch. PlayStation 5 version reviewed. Review copy provided by the publisher for this review.