Have you ever wished you could run your very own medieval shop? Do you have any friends that you'd like to run it with if you had the chance to? If the answer to one or both of those questions is yes then Big Village Games newest title Merek's Market may be right up your alley.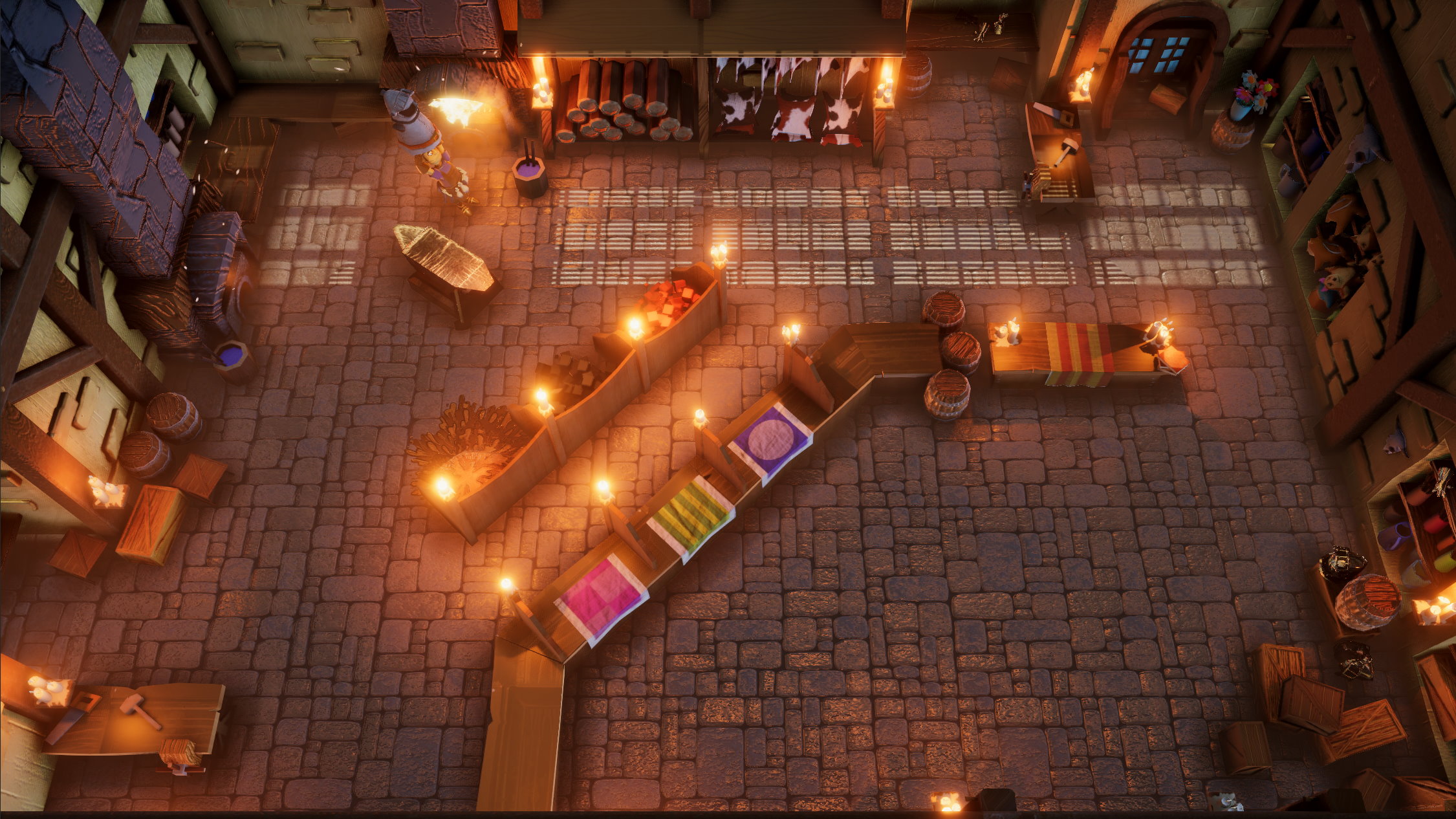 Merek's Market is a new solo or co-op crafting game where you take control of a medieval business. If you enjoy games like Overcooked then you may be the target audience for this. Upon starting up the game you can play the solo campaign or jump into co-op with up to four players locally (no online support sadly). Both are viable options as both feature dozens of their own levels to play through. I played the Xbox version of the game and played through all the single player had to offer before jumping into co-op with my family and playing through most of those levels.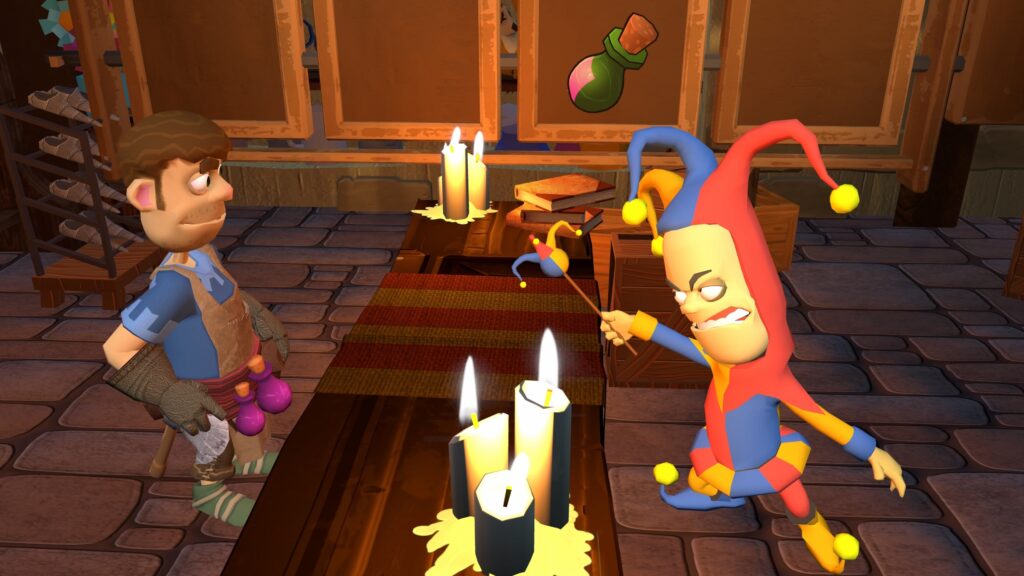 You run your shop and must work to satisfy what the customers who come in desire. This means you'll have to navigate your work space and grab the right materials to craft items with all in a timely manner. Items can include things like swords, belts, shields, and much more and once you get the items crafted you then have to haggle and sell them. Levels aren't long usually only lasting a few minutes each and depending on how you do in each one you'll be awarded different medals. The controls are really easy for anyone to pick up and play and again very much like Overcooked. Gathering your materials and then walking to your workstations is easy and should you need to quickly switch to something else you can drop or throw items in your possession. Your shop starts off small and the levels start off fairly easy but as you progress, they get a bit more stressful and in turn you get new abilities.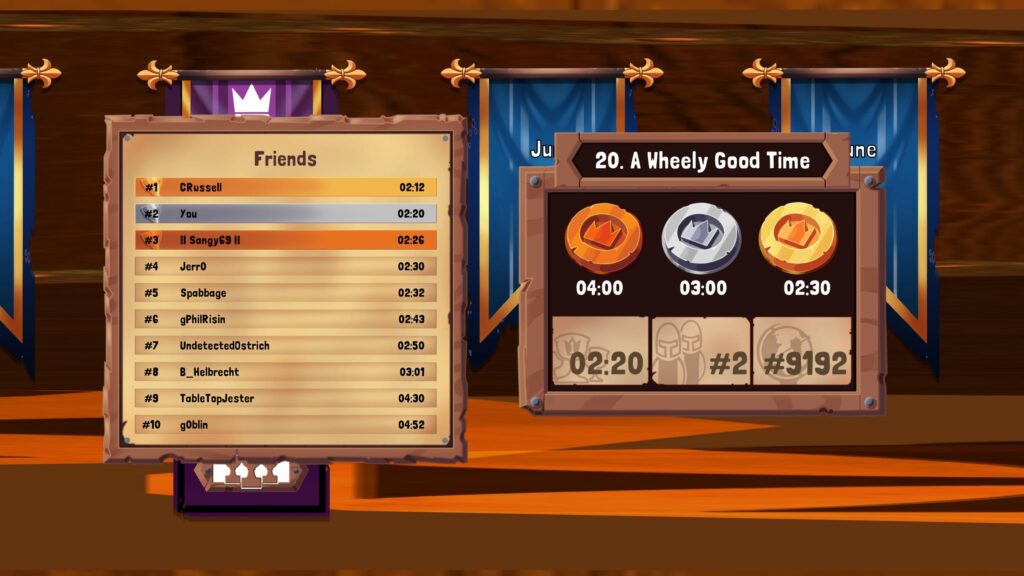 Once you reach the tenth level you'll encounter your first boss fight and then encounter them every ten levels after that. Boss levels present you with a main objective you have to complete like building a statue. You'll encounter more mini-games during these levels and also have to deal with your normal customers coming in and asking for stuff too. The haggling part I mentioned earlier comes into play when you talk to customers who want something that you have. You have to offer them a price but paying attention to them can be key in figuring out if they will be more likely to pay a higher price of if they'll say no way and take their business elsewhere.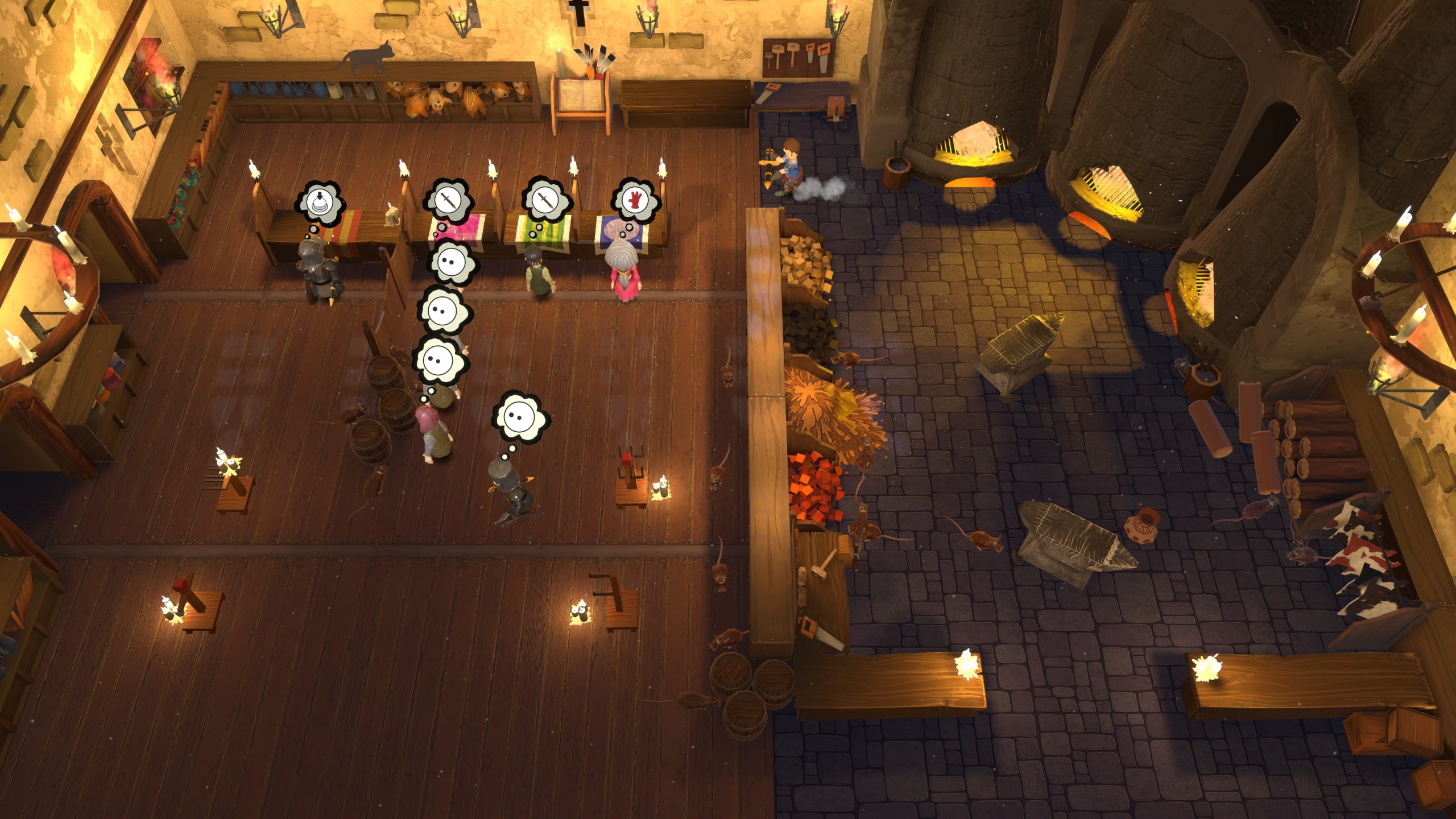 Merek's Market has a cartoony visual style to it but it isn't exactly a looker. I appreciated that there seemed to be a good variety of character models though so it didn't look like the same customer was coming in over and over. The sound design was pretty good with some well-done voice acting that was actually quite funny at times. For the most part the game ran well on my Series X but I did encounter some bugs here and there like items getting stuck in the environment occasionally. Hopefully those few things can be patched. Those interested in the achievements will find 38 of them here. It's a pretty standard list asking you to beat levels, serve so many customers, earn the gold medals, and more.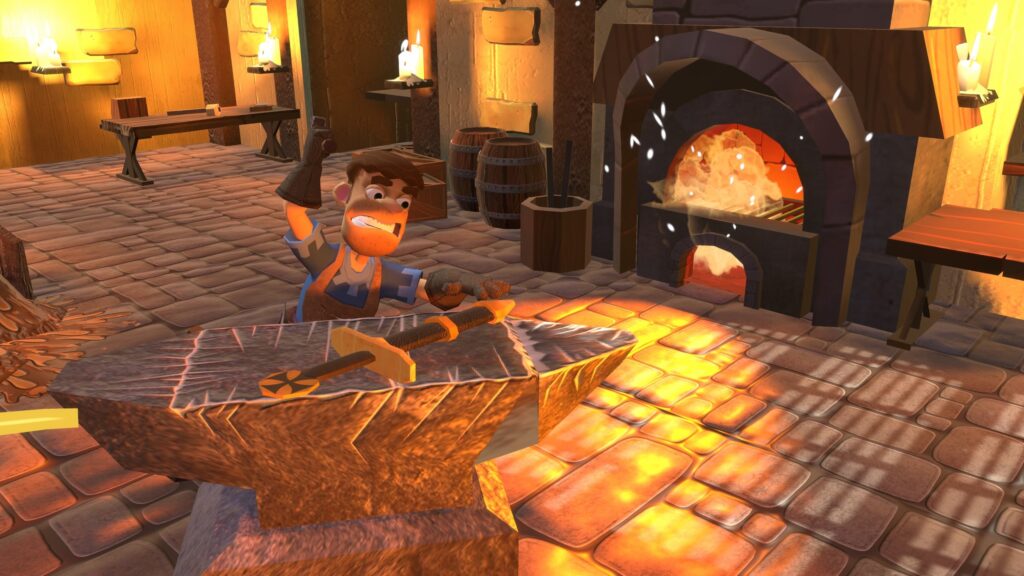 If you're a fan of cartoony co-op games like Overcooked or Moving Out then Merek's Market is a worthy addition to your library. Between the crafting and haggling I liked that the game feels different enough from those other titles to stand out. It having its own set of levels for both solo and co-op play is enticing and it looks and sounds good throughout. It's a bit of shame that it has no online play options but don't let that alone stop you from setting up shop.
*Merek's Market is available now on PlayStation 4, Xbox One, and PC. Xbox version reviewed. Review copy provided by the publisher for this review.