The great thing about video game remakes is that both old and new players get to experience a classic game with new improvements. We've been seeing a lot of remakes in the past few years and now another one is rolling onto the scene. Sega and developer Ryu Ga Gotoku Studio, best known for the Yakuza franchise, are releasing Super Monkey Ball: Banana Mania very soon which is a remake of the first three games Super Monkey Ball, Super Monkey Ball 2, and Super Monkey Ball Deluxe. After spending considerable time with Banana Mania I'm prepared to say that this remake is a must-play for any fan of the franchise.
If you're new to the Super Monkey Ball franchise then it's best described as one of those easy to play but hard to master type of games. The core concept is simple: You play as a monkey (or another character but more on that in a bit) in a ball and you are placed on different obstacle courses. Your goal is to navigate to the end of the course within the time limit and you do that by tilting the stage. The time limit isn't your only enemy as you also have to avoid rolling off the stage itself. Again, very easy concept but a bit tricky to master when you see the obstacles in some of these courses. Movement is controlled by the buttons or by using motion controls. I tried both on the PlayStation 5 version and either one is fine but I personally felt like the buttons were the better option.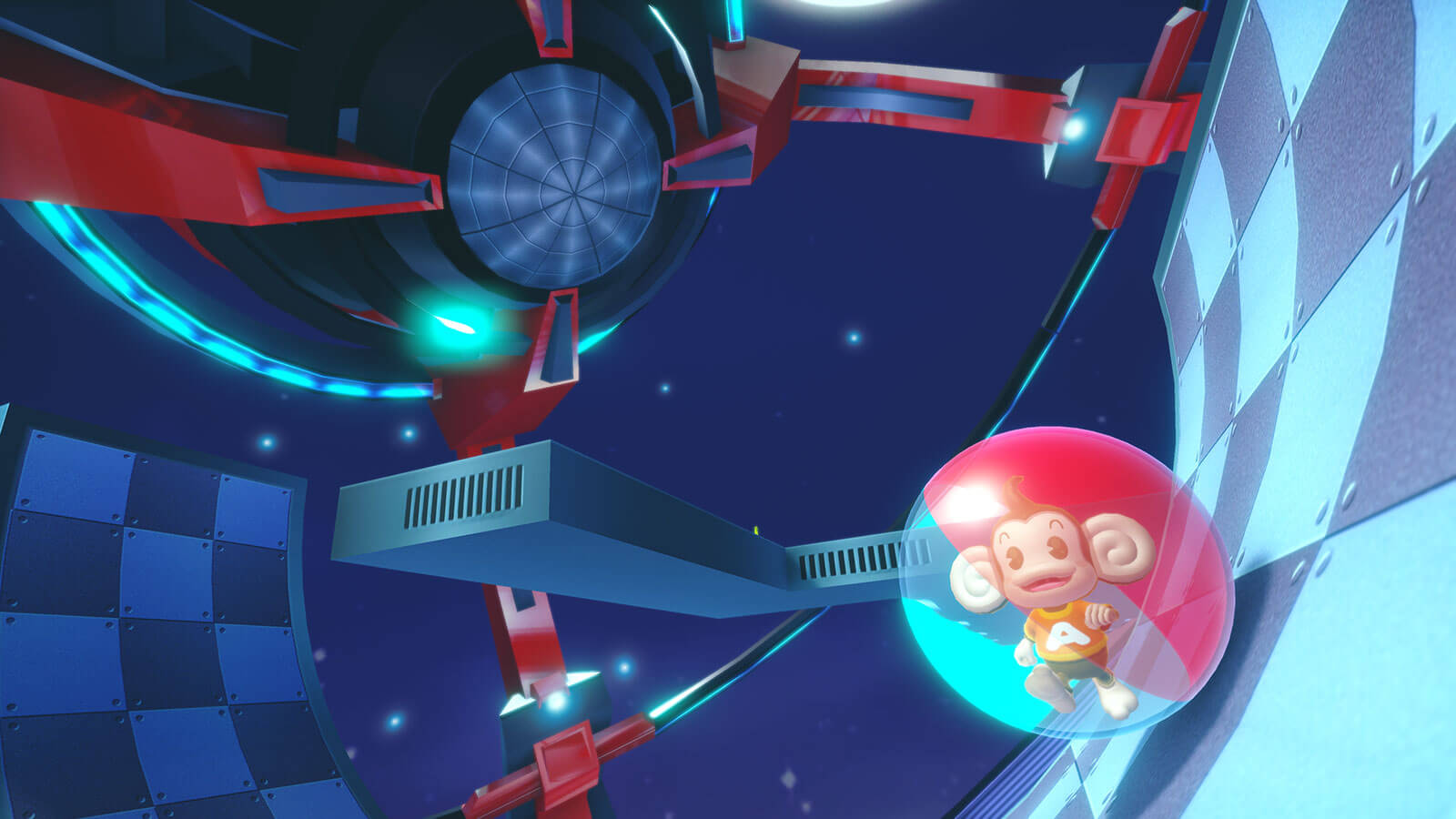 On top of just getting to the end of each stage you also have other optional goals in each level. For starters there are bananas all over the place in each one and collecting them rewards with the in-game currency that you'll be using to unlock new content such as new playable characters and modes. Then there are the optional challenges which also reward you with currency. These usually consist of things like beat the level within a certain time limit or finish a level without stopping your movement. Both the challenges and collecting all of the bananas are great extra incentives to replay levels. Speaking of levels there are a ton of them here to keep you busy with over 300 in total. Some of them still have some annoying obstacles but I had a blast for the most part rolling through most of them. If you find yourself stuck on any of the levels there are some new helpful features here to assist you. These include an option to slow down time, increase the time-limit on a stage, skip levels entirely, or purchase a jump ability which makes certain levels easier. Accessibility features like these are important so I was glad to see what was on offer here.
Outside of the main story mode there are tons of other fun modes that you can unlock with the currency. Golden Banana Mode tasks you with collecting every banana in a level before time runs out. Dark Banana Mode has you trying to complete a series of levels without touching bad bananas that will auto-fail you. Reverse Mode is like a mirror mode as it flips the starting and end points of levels. Along with new modes you can also unlock new playable characters including some fun guest characters. Sonic, Tails, Kiryu from Yakuza, Beat from Jet Set Radio, and more are all here and unlockable. I liked that the currency is easy and fast enough to rack up to so it felt like I was constantly clearing the in-game shop steadily. There are also more guest characters on the way post-launch such as Morgana from Persona 5 and Hello Kitty but we'll have to pay additional money for them.
I can't talk about a Super Monkey Ball game without mentioning the mini-games. There are 12 of them in total that you can play locally with up to four players. These include Monkey Race, Monkey Golf, Monkey Bowling, Monkey Target and more. A few of these I didn't enjoy that much but most of them are a blast with friends and it can be easy to lose track of time. Monkey Target is one of my favorites still even though it does play and feel different from how it did back in the original game. It also would've been nice if you could've played these with other people online. There are some online leaderboards for stages in some of the other modes but outside of that online functionality is lacking.
Super Monkey Ball: Banana Mania looks great though on the PlayStation 5. The game is presented in 4K resolution and the gameplay is really smooth at 60FPS. The music is enjoyable but older fans may miss the original soundtrack which sadly is locked behind purchasable DLC. I was also a bit disappointed that the game didn't make better use of the DualSense features on the PlayStation 5. Trophy hunters will find 38 trophies here including a Platinum. Expect to put in some work to unlock them all as the list will have you beating every stage, mini-game, mode, and more.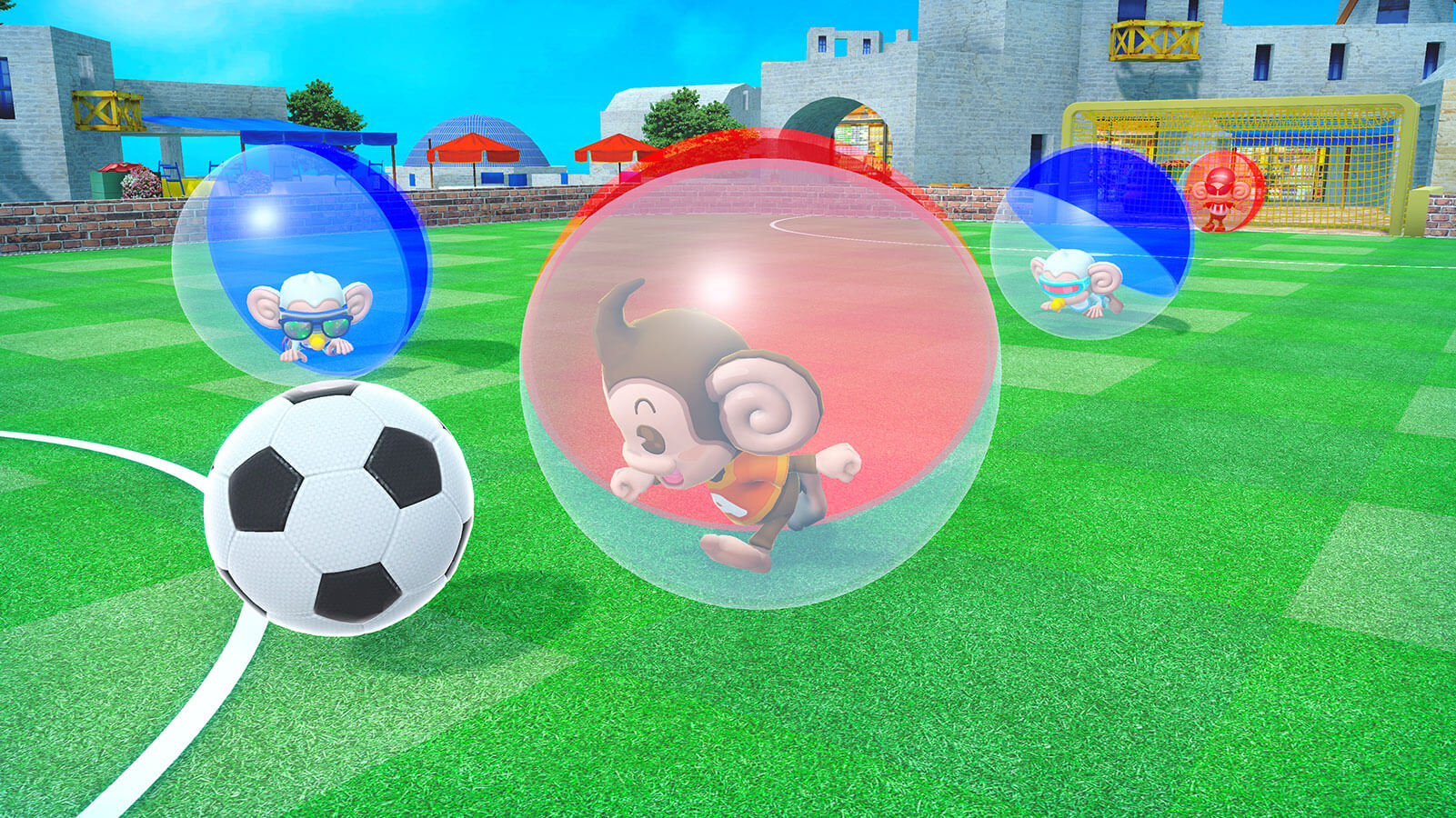 Super Monkey Ball: Banana Mania is a great remake of some of the best Super Monkey Ball games ever made. There is a ton of content here and plenty of reasons to replay it whether it be to unlock all the content in the shop, set new best personal online leaderboard times, or sitting down to play the mini-games with friends locally. The only things that could've made it better was more online functionality and maybe some slight changes to the physics. Super Monkey Ball: Banana Mania is a must for fans of the franchise and a great way to celebrate the 20th anniversary.
*Super Monkey Ball: Banana Mania is available on PlayStation 5, PlayStation 4, Xbox Series, Xbox One, Nintendo Switch, and PC. PlayStation 5 version reviewed. Review copy provided by the publisher for this review.
Super Monkey Ball: Banana Mania
$39.99
Pros
Some of the best Super Monkey Ball games remade
Tons of levels to play through with many reasons to replay them
Tons of modes, characters, and cosmetics to unlock
12 fun mini-games that are a blast with friends
Cons
No online multiplayer support
Players of the originals may find some grievances with the physic changes