Space Invaders is one of the most iconic video games ever since it first released in the 1970s. Over the years we've seen ports of the original along with different spins on the classic formula. Now thanks to ININ Games and Taito there is a new collection available on the Nintendo Switch called Space Invaders Invincible Collection. It contains 10+1 Space Invaders games and so there is a lot here for fans of the series to enjoy. The problem is that the price of entry and some other faults may have most of you holding off on buying it right away.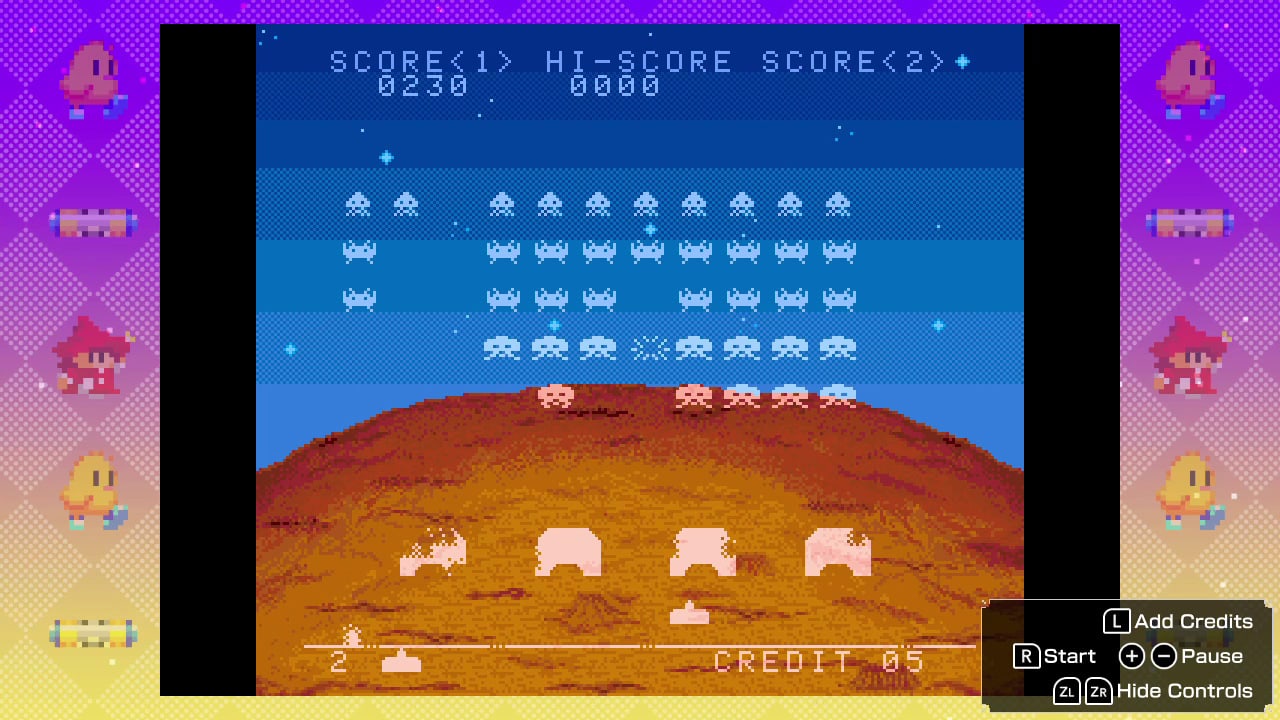 I'm going to get one of my biggest issues with this game out of the way first in this review. The price for this collection is steep on the Nintendo Switch. How steep you may ask? $60 steep and for what you get here I think that is a bit absurd. Value is different to every consumer out there and for some they may be willing to pay this. I'll go into what exactly you're getting for the cost of a brand-new modern AAA game below but I personally think this should've been $30 at the most. It's a bit of shame too as I've reviewed quite a few titles from ININ Games over the past couple years and I keep finding that the price on them is one of the biggest barriers that is keeping me from recommending them to people right away.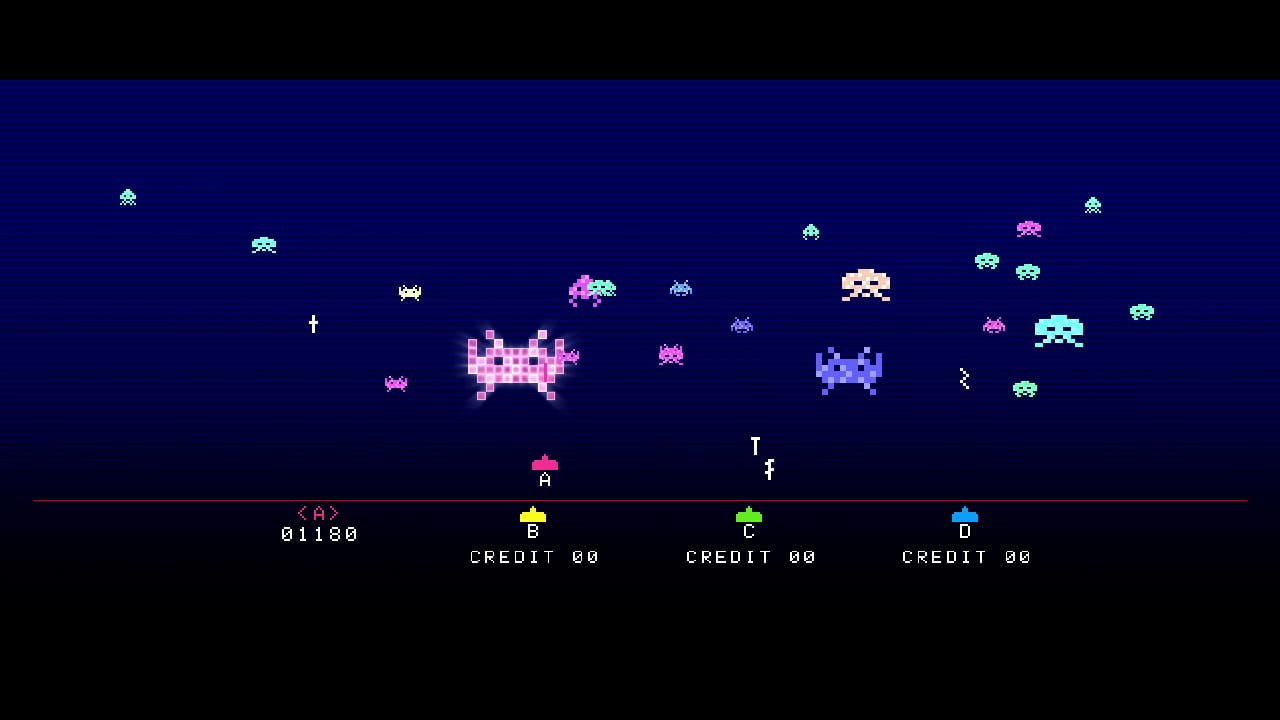 So back to the actual game now. The games you get in this collection include:
● Space Invaders (1978, Arcade) – b/w
● Space Invaders (1978, Arcade) – color
● Space Invaders Part II (1979, Arcade)
● Lunar Rescue (1979, Arcade)
● Space Cyclone (1980, Arcade)
● Majestic Twelve: The Space Invaders Part IV (1990, Arcade)
● Super Space Invaders '91 (1990, Arcade)
● Space Invaders DX (1994, Arcade)
● Space Invaders Extreme (2008)
● Space Invaders Gigamax 4 SE (2018)
You also get Arkanoid vs. Space Invaders from 2016 as a separate download if you buy this collection making it 11 games in total. Now there are some good Space Invaders games here to enjoy including the original game in both black and white and color. Space Invaders Part II is very similar to the first game with only a couple change while games like Majestic Twelve, have bigger changes to the gameplay letting you take different paths. Space Invaders Extreme from 2008 is still my favorite of the bunch as the soundtrack in it was a blast and I enjoyed new gameplay twists like power-ups and Fever Time. The thing about this game is that you might already have access to it in Space Invaders Forever that released not that long ago and that I reviewed back at the start of the year. That collection was cheaper than this one and while it doesn't have as many games, I would argue that you would probably enjoy it just as much and you'd be spending half of what you'd spend on this.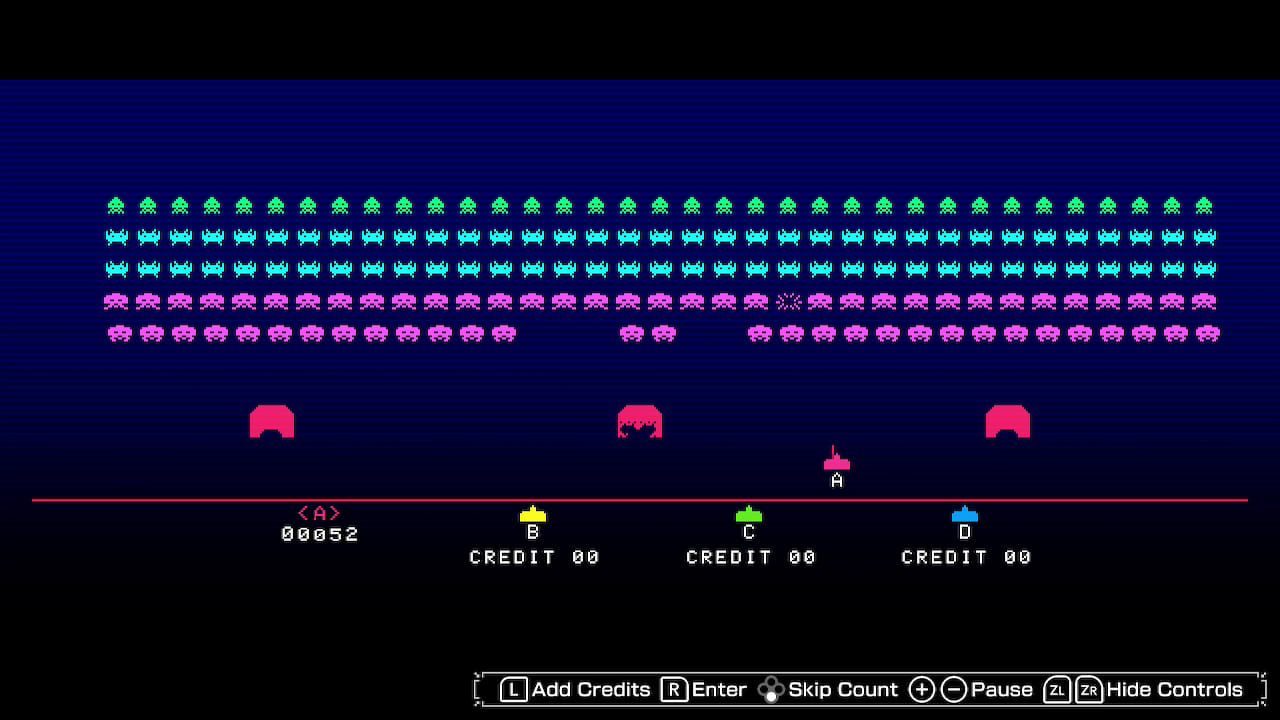 The Invincible Collection also doesn't have a ton to offer in terms of extra features either. You get online leaderboards, the ability to make save states, options to rotate the screen to play it vertically on the Switch, some scanline options and not a whole lot else.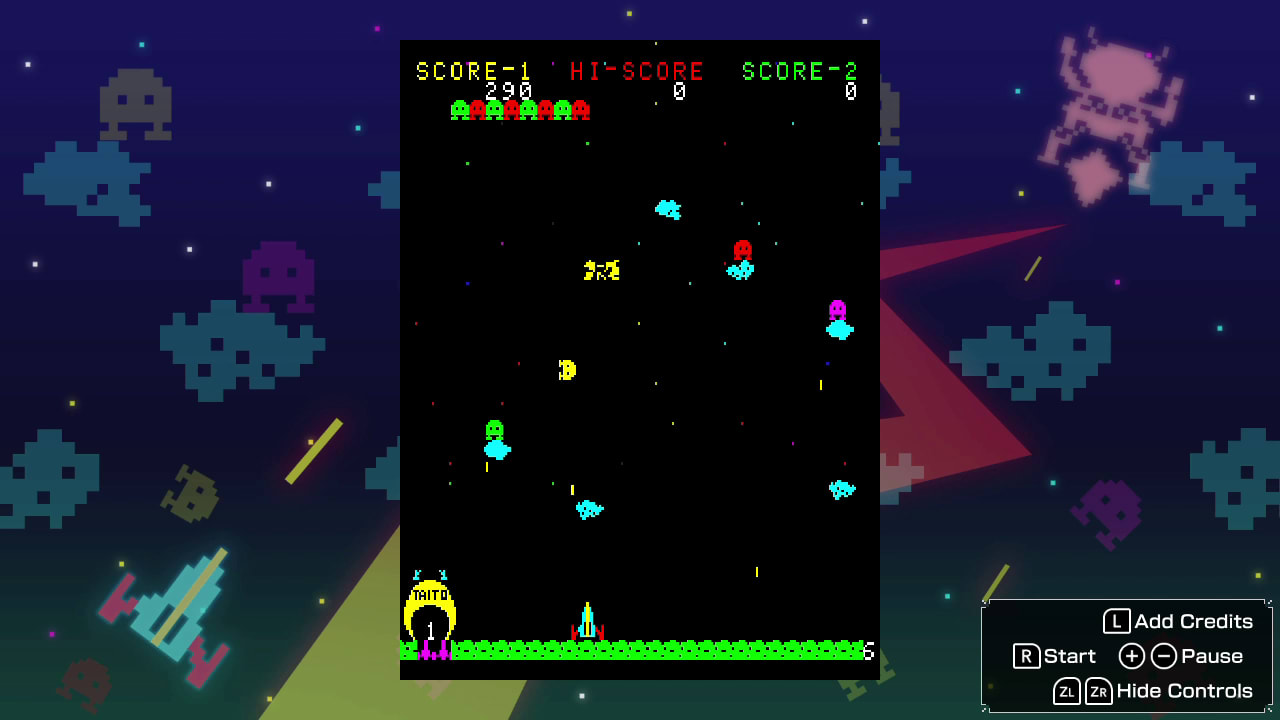 Space Invaders: The Invincible Collection is a good collection of Space Invaders titles that have released over the past forty years with a couple of nice extras. It includes more titles than the recently released Space Invaders Forever but for double the price this is going to be a steep ask for a lot of people. If you have really been wanting to play titles like Space Invaders II or Majestic Twelve and you're fine paying the asking price then you will find a lot to enjoy here.
*Space Invaders Invincible Collection is available now on Nintendo Switch. Review copy provided by the publisher for this review.