One of the best shoot 'em ups from the 90's is back in the form of G-Darius HD. The original G-Darius released back in 1997 and impressed many at the time. Now the port masters at M2 have brought the game back so that modern shoot 'em up fans can see what it was all about. How does it hold up over 20 years later though?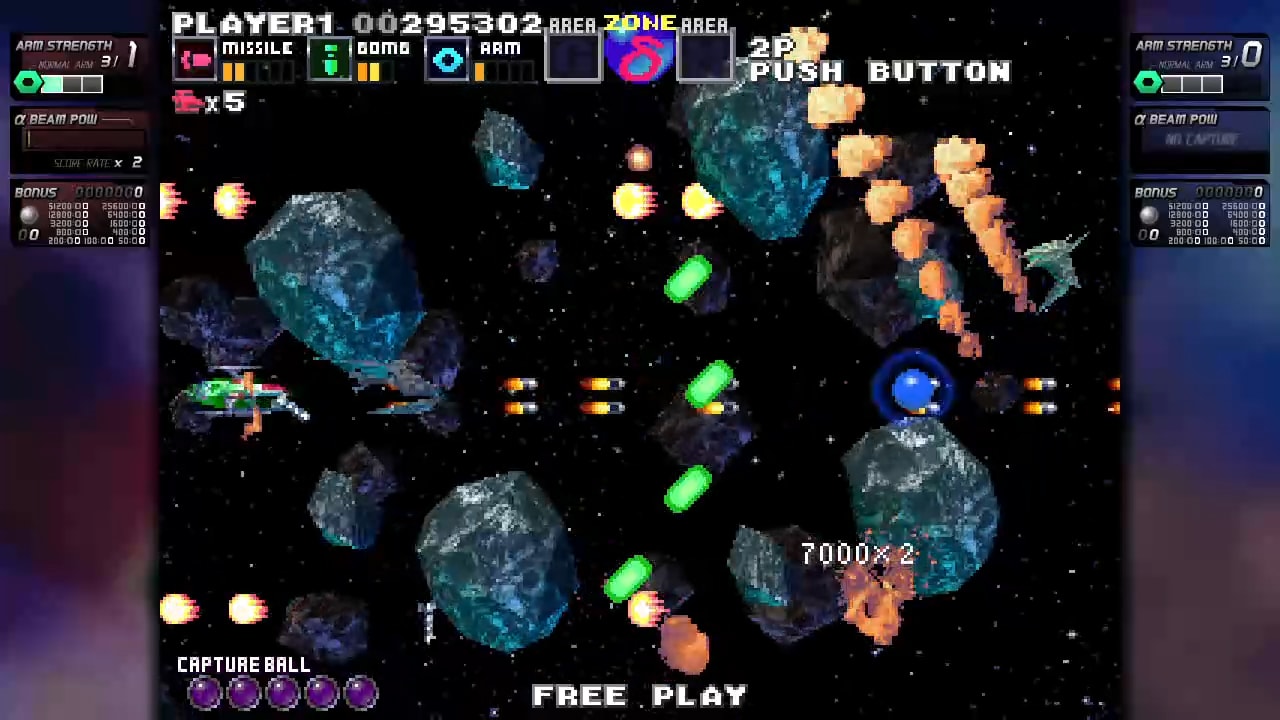 What I immediately liked about G-Darius HD is that it offers you the option to play it with the updated HD visuals or in the original form it was released in back in 1997. It plays great no matter which you go with as one would expect from an M2 project as they've proven they know how to port games. Like a lot of shoot 'em ups you'll move from left to right on the screen and work to blast apart every enemy that comes your way. Defeating enemies can cause power-ups to drop that can give you new firing power or protection. There are also several systems in place that the game doesn't really explain to you and rather has you learn as you play. One of those is the ability to fire devices at enemies to capture them which then allows you to use them to fight with you for a period of time. Further, if you need some extra firepower in say a boss fight you can then sacrifice your caught companion and gain the ability to unleash a very powerful strike that can deal a ton of damage. The systems take some getting use to but it's a blast once you learn the ins and outs of it.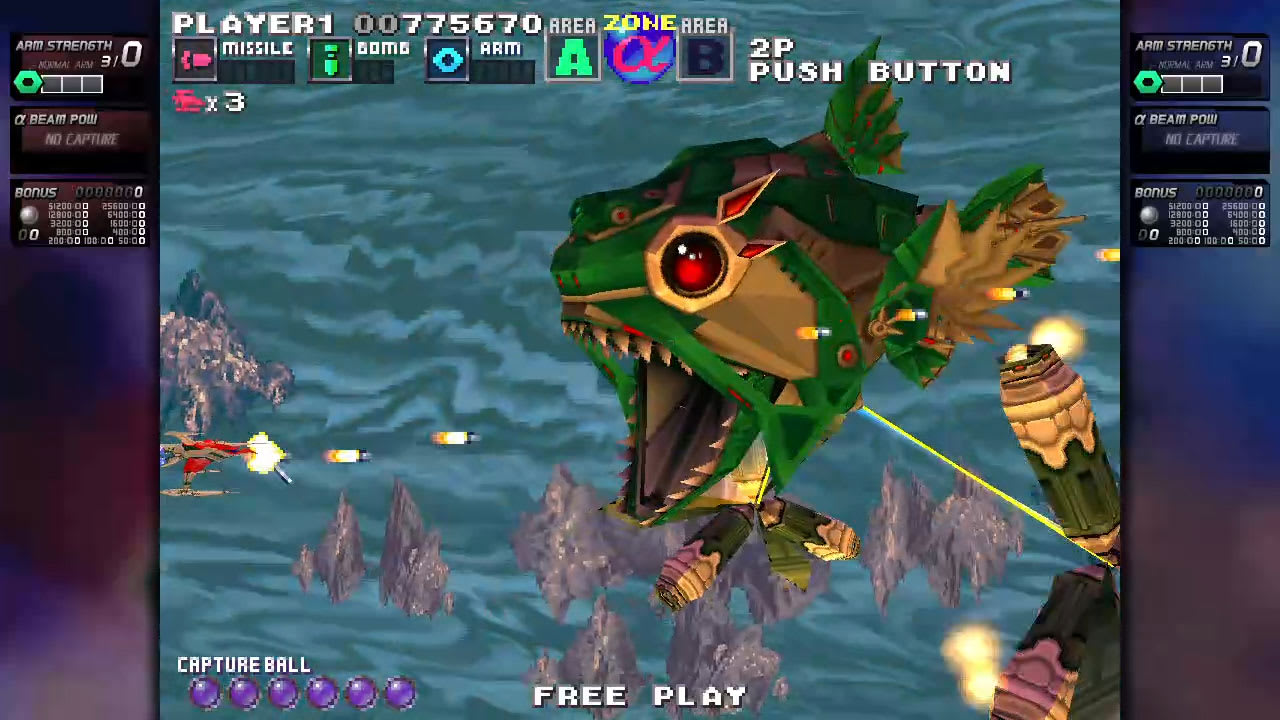 The game offers you the choice to play it solo or with a local friend in two-player co-op. Levels also have branching paths so you'll be encouraged to replay them to see the routes you may have skipped the first time. The game also offers up quick saves and various difficulty settings to make it easier for everyone to be able to see it though. That said, the game is very challenging still so don't expect it to be a cakewalk. Outside of that there isn't a lot else to say about this one. There are a couple of other extra features like online leaderboards and some information on enemies but not much else. As for the visuals and soundtrack I was mostly pleased with them. The HD visuals are nice but I also feel like they lose something when compared to the original. Since you have the option to use either one though you're not missing out on anything here. The rock soundtrack is a blast as to be expected from a Darius game.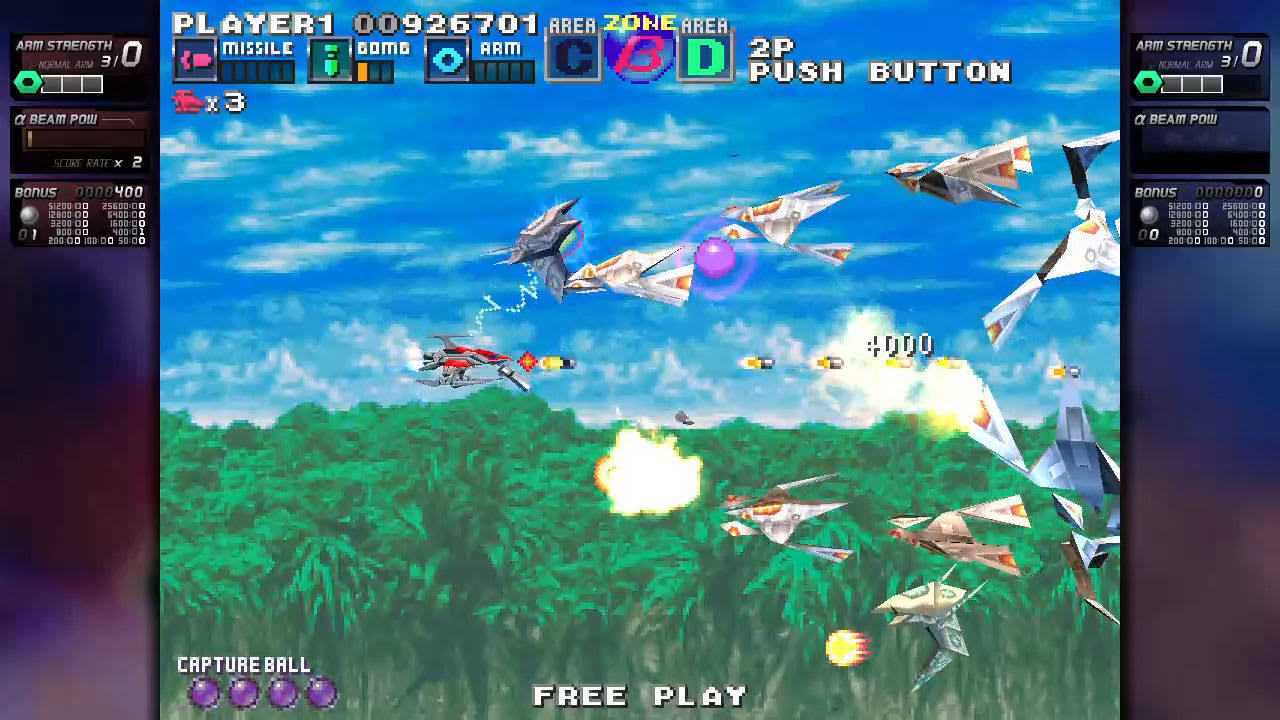 G-Darius HD still holds up as a great shoot 'em up even over twenty years later. The game can be a little intimidating due to it not explaining its systems clearly but difficulty options and unlimited continues should help alleviate that somewhat. This is still very much the same game as it was back in 1997 however and whether that's worth paying $29.99 for is up to each individual. If you're a fan of shoot 'em ups though and you never played this game then I recommend you get it at some point.
*G-Darius HD is available now on PlayStation 4 and Nintendo Switch. PlayStation 4 version reviewed. Review copy provided by the publisher for this review.