2021 is looking like the year of Cotton here in the west. Just a few months ago I reviewed Cotton Reboot! and now ININ Games has brought two more Cotton games over both of which I'm reviewing. This one is for Panorama Cotton which originally released back in 1994 as the only entry on the Sega Mega Drive.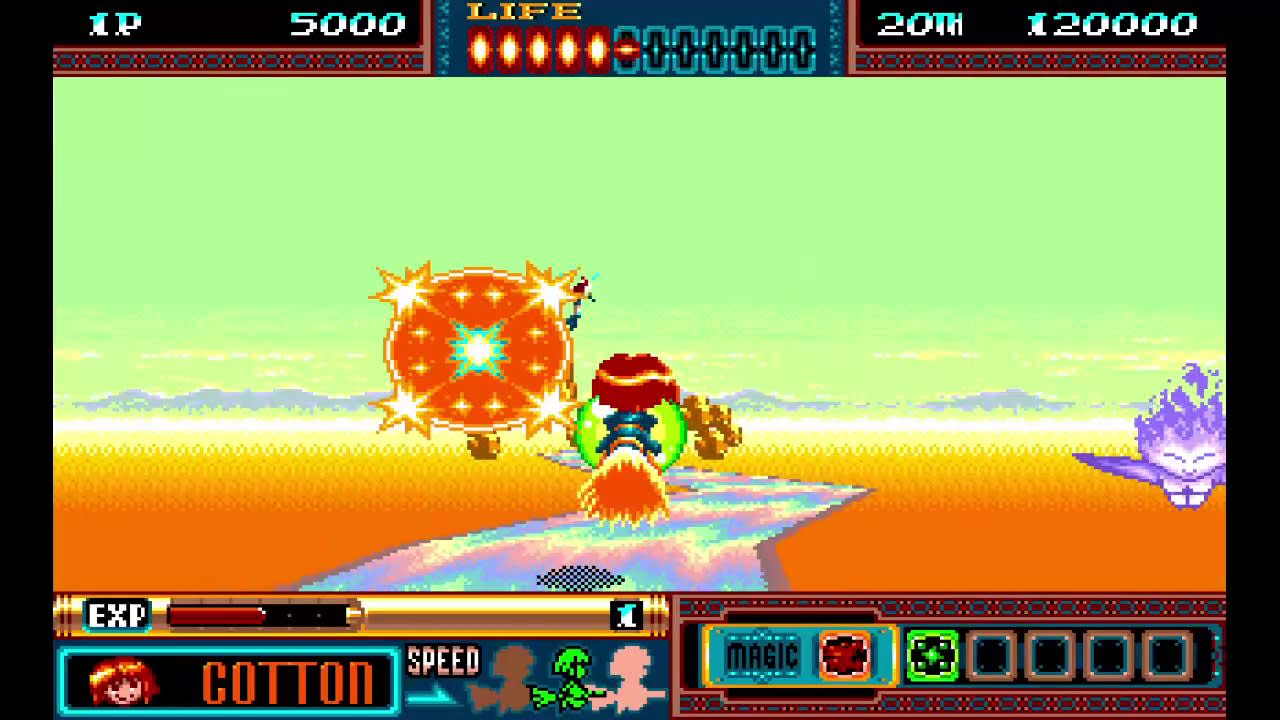 Panorama Cotton once again stars our little witch main character Nata de Cotton along with the fairy Silk. The gist of the story this time is that someone is burning the Willow that Cotton loves to eat and she just won't stand idly by and let the perpetrator get away with this. Like Cotton 100% that I reviewed, this one also didn't get text translation which is a bit of shame since it's the first time the game has ever been released in the west.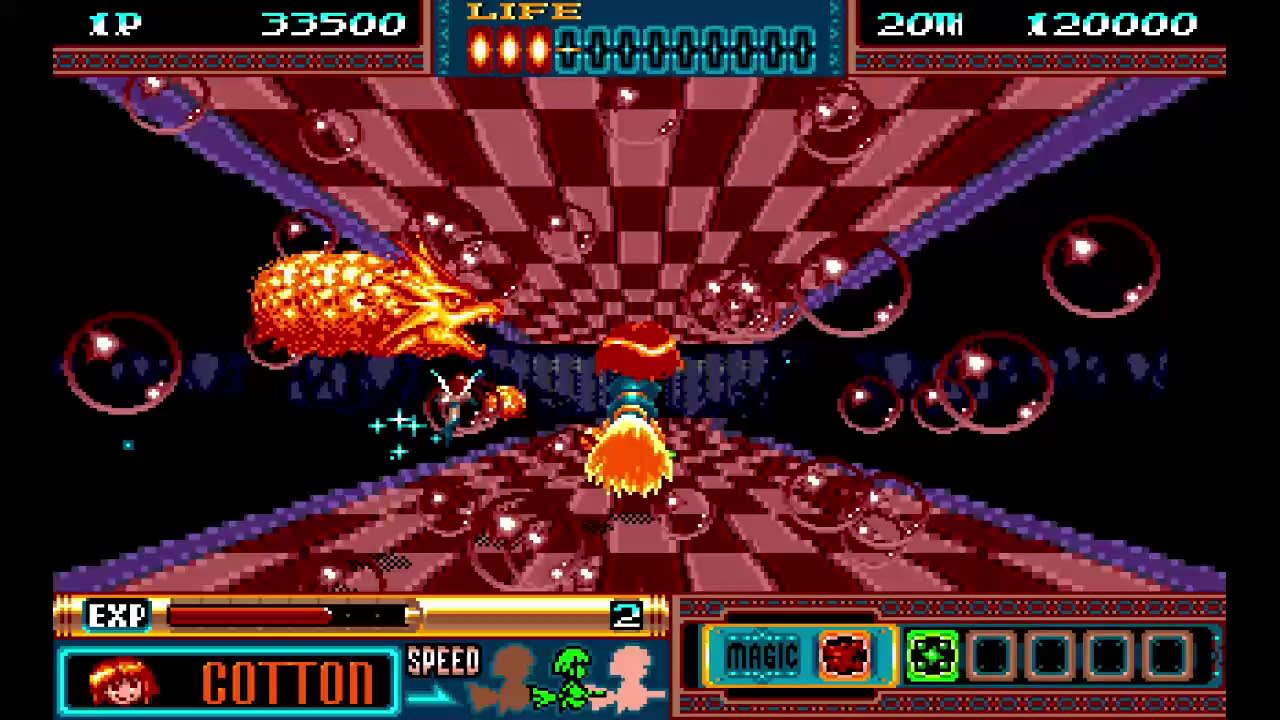 Panorama Cotton is a bit different from the other Cotton titles released back in the day. Not only was it the only entry on the Sega Mega Drive but it also went in a bit of a different direction turning itself into more of 3D rail shooter similar to Space Harrier. At the time it was quite impressive what Success pulled off with this game on the platform. The PlayStation 4 version is the same game from back then just with some nice extras that we've come to expect from these blast from the past titles that ININ Games has been delivering to us. The game is fun to play even though you'd think that the lack of an aiming reticule would result in it being frustrating. You'll move along at different speeds and blast enemies and bosses with different magic while collecting crystals to make yourself stronger.
There are only five stages in the game so like some of the other Cotton titles that were recently brought to the west this one won't take you long to beat either. If you don't think you're the type to come in and play these games multiple games then this game might not be for you. The game does include the extras that we've come to expect like a CRT filter, save states, a rewind feature, and customizable controls. These things are always appreciated by me as they make some of these older titles that could be quite tough more approachable should you choose to use the features. Trophy hunters will find 19 trophies including a Platinum to chase after. Just like Cotton 100%, you'll get them all if you beat the game, hit certain scores, and beat challenge mode.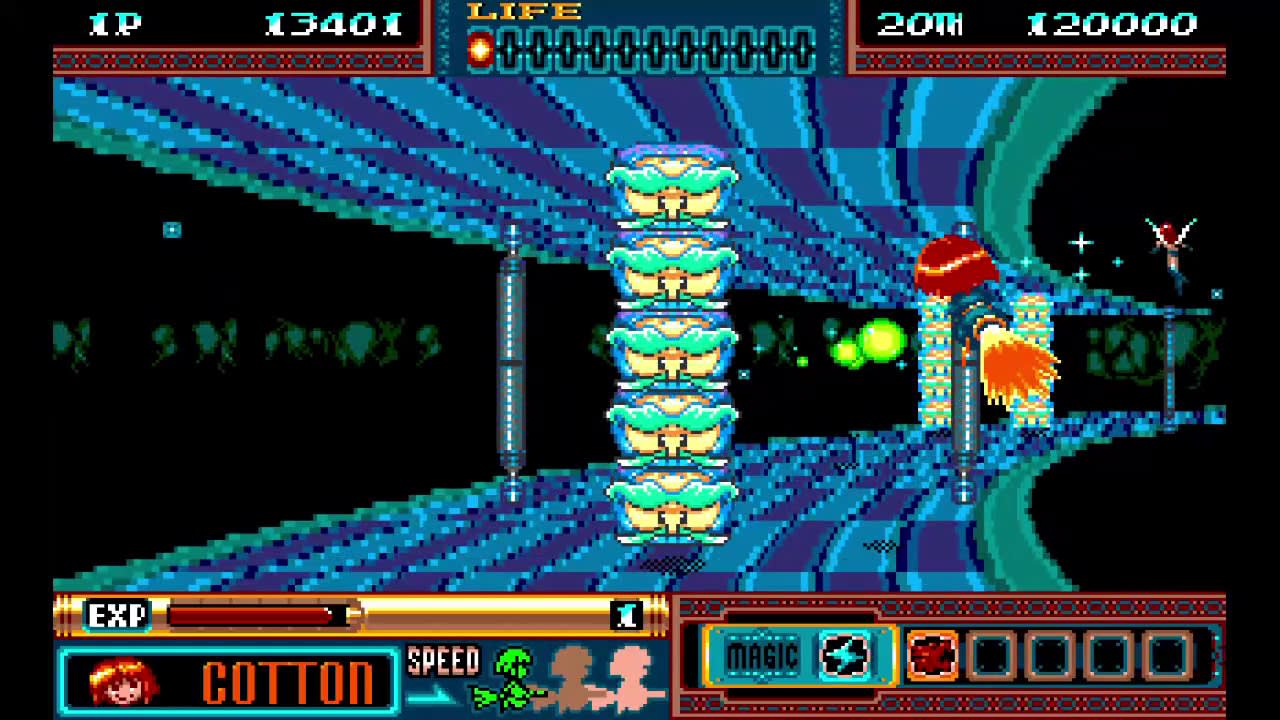 Panorama Cotton is a fun 3D rail-shooter and a different take on Cotton from what fans have come to expect. It's the first time it's been released in the west so if you're a Cotton fan it's worth checking out even though it sadly didn't get translated.
*Panorama Cotton is available now on PlayStation 4 and Nintendo Switch. PlayStation 4 version reviewed. Review copy provided by the publisher for this review.