We've all been in the position of looking forward to getting our hands on a game only for it to be delayed and be forced to wait longer. Most of the time you'll have to wait a few months or maybe another year at the most. Now imagine waiting 30 years for a game to finally release. That is exactly the case for Clockwork Aquario from ININ Games and Strictly Limited Games. The game started development at Westone back in the early 90s but never saw the light of day due to circumstances. ININ Games, Strictly Limited, and some key members from the original team all worked together to finish the game and deliver it to us after a 30-year long wait that even won it a Guinness World Record for longest time between the start and release of a video game. So how did the finished cutesy 2D action platformer turn out?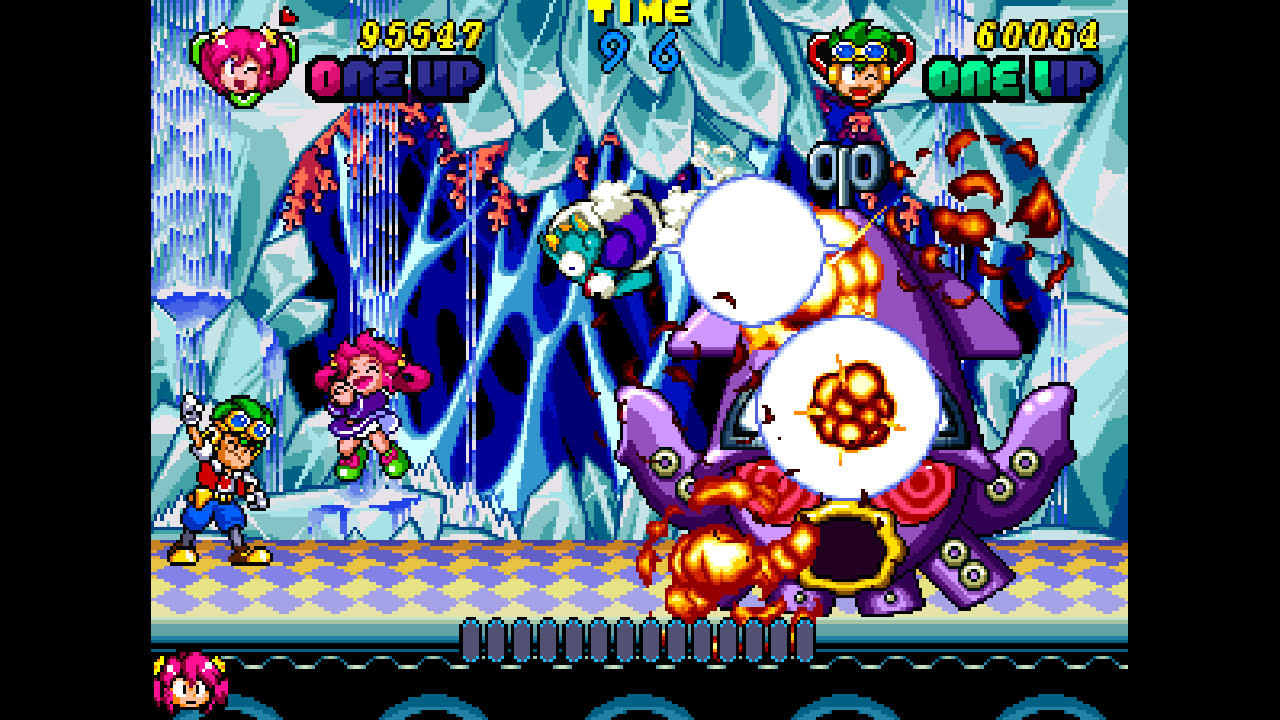 Clockwork Aquario is a short game consisting of only five levels but like most arcade games of the time it is meant to be replayed over and over to achieve better scores. The game puts you in the shoes of three different playable characters; Huck Londo, Elle Moon, and the big robot Gush. The story in the game features these three trying to prevent a half-fish Dr. Hangyo from taking over the world. You can take on this mission solo or grab a friend to join you in two-player local co-op (no online support sadly). It doesn't really matter which of the three characters you play as since they play pretty much the same. It really comes down to who's aesthetics you like better.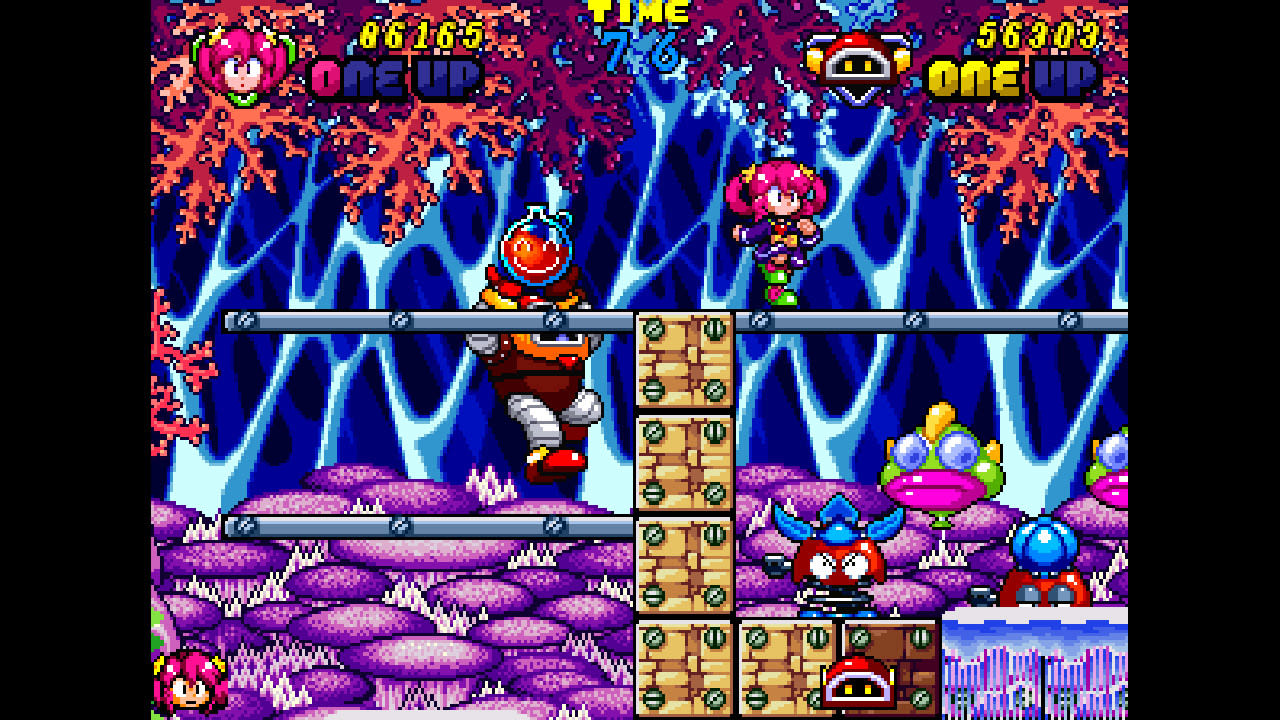 The game is pretty basic for a 2D platformer as you run and jump around each stage while trying to avoid enemies and traps. You can collect gems for more lives, pick up power-ups that allow you to shoot and pop balloons to rack up some extra points. Enemies can be taken care of by slapping them or by stunning them and then picking them up and throwing them. You can even pick up your partner when playing co-op and throw them around too which can be a lot of fun. Boss battles are present as well and can be dealt with in much the same way. You can either attack them head-on or stun the normal enemies and then toss them at the boss to damage it. Once you finish the game you can play again on a different difficulty with three different ones being available, play a two-player co-op mini-game, or browse some concept art. I wish there was a bit more here to chew on as what is present is highly enjoyable.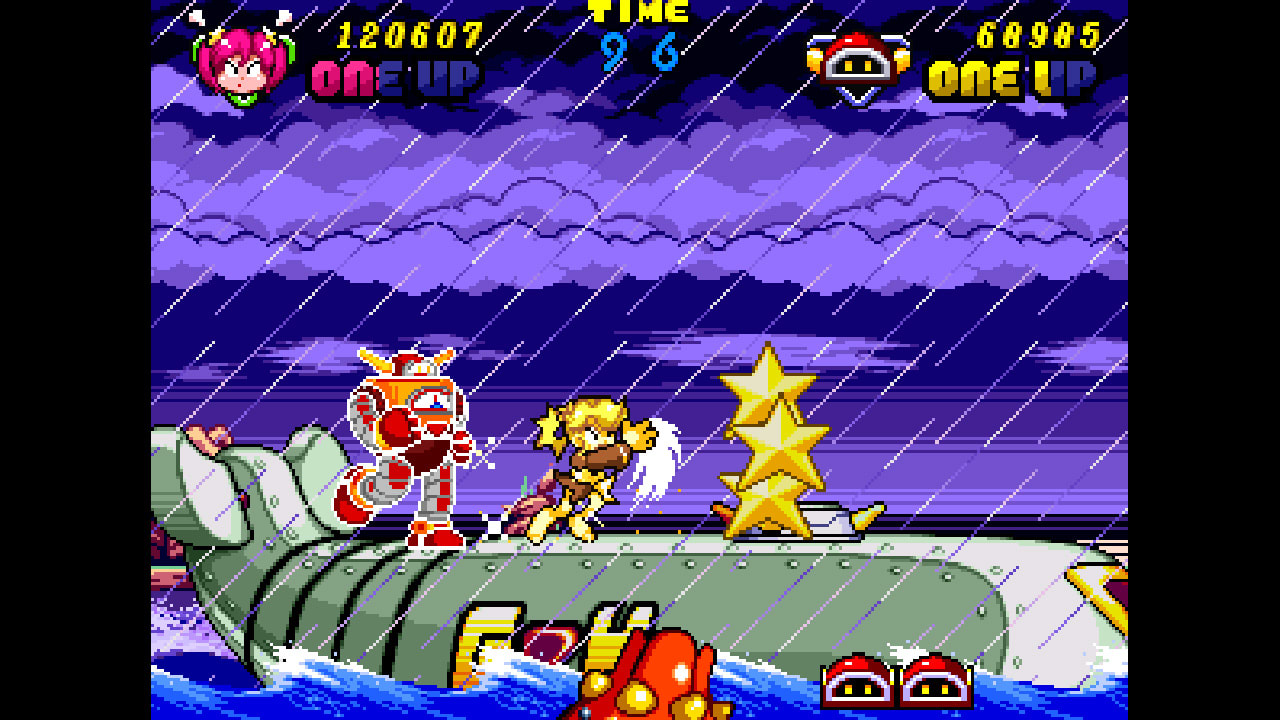 The artwork in Clockwork Aquario is one of the best things about it as the sprite work is just gorgeous. You'll likely get some Wonder Boy vibes from the characters and levels. A neat touch that I liked was that when your characters take damage it is reflected in their costume which is a cool visual representation of how hurt you are. The soundtrack is another high point as composer Shinichi Sakamoto, who worked for Westone, delivers an upbeat and memorable score. Trophy hunters will find 16 trophies present including a Platinum. It's a very easy list that just requires you to beat the game as each character as well as pop a certain number of balloons and defeat a certain number of enemies in specified levels.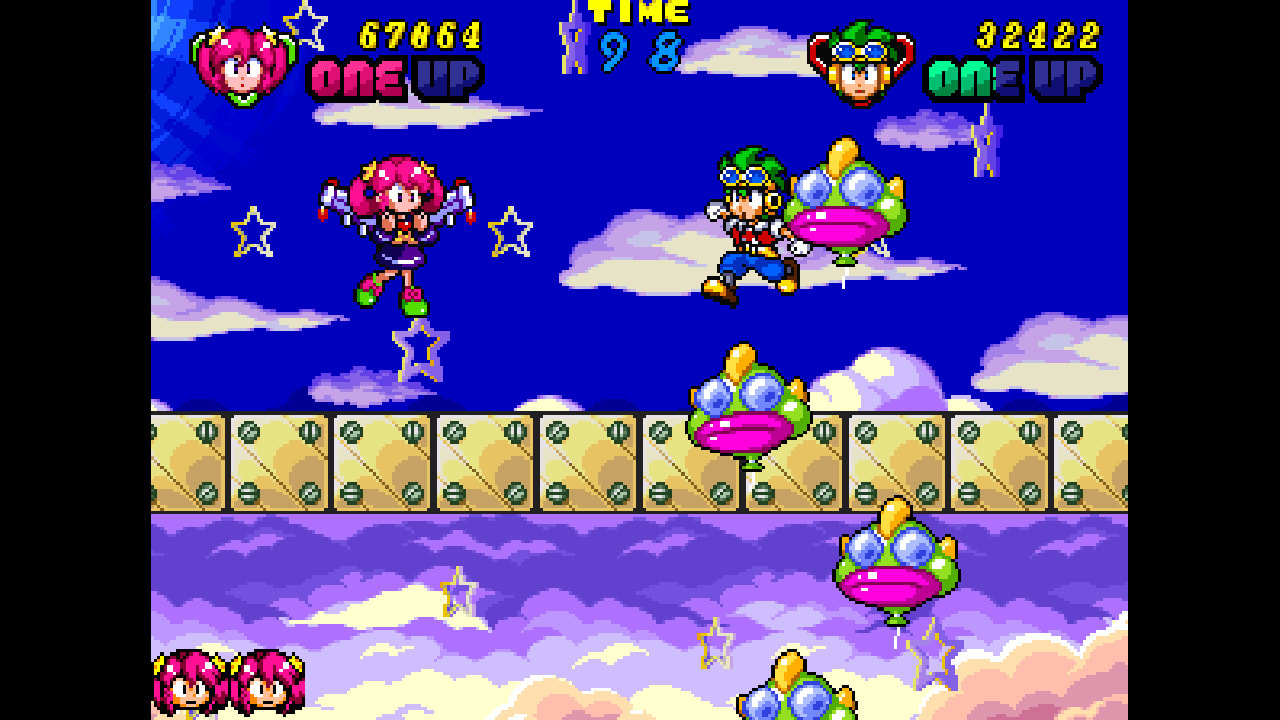 Clockwork Aquario is a very short 2D platformer that may or may not be worth your time. It's a fascinating play knowing how long it took to release and it looks great but you'll quickly experience all that it has to offer. If you're not the type to score chase then you may want to wait on a sale.
*Clockwork Aquario is available now on PlayStation 4 and Nintendo Switch. PlayStation 4 version reviewed. Review copy provided by the publisher for this review.