If you're someone who grew up playing games in the 80s and 90s like myself then you may have heard or played a game called Solomon's Key. It was a puzzle platformer where you could make and destroy blocks to traverse levels while trying to find a key to unlock the exit door. Ghost Sweeper from developer 7 Raven Games is very much just like Solomon's Key except some clunky controls makes it frustrating to play and hard to recommend.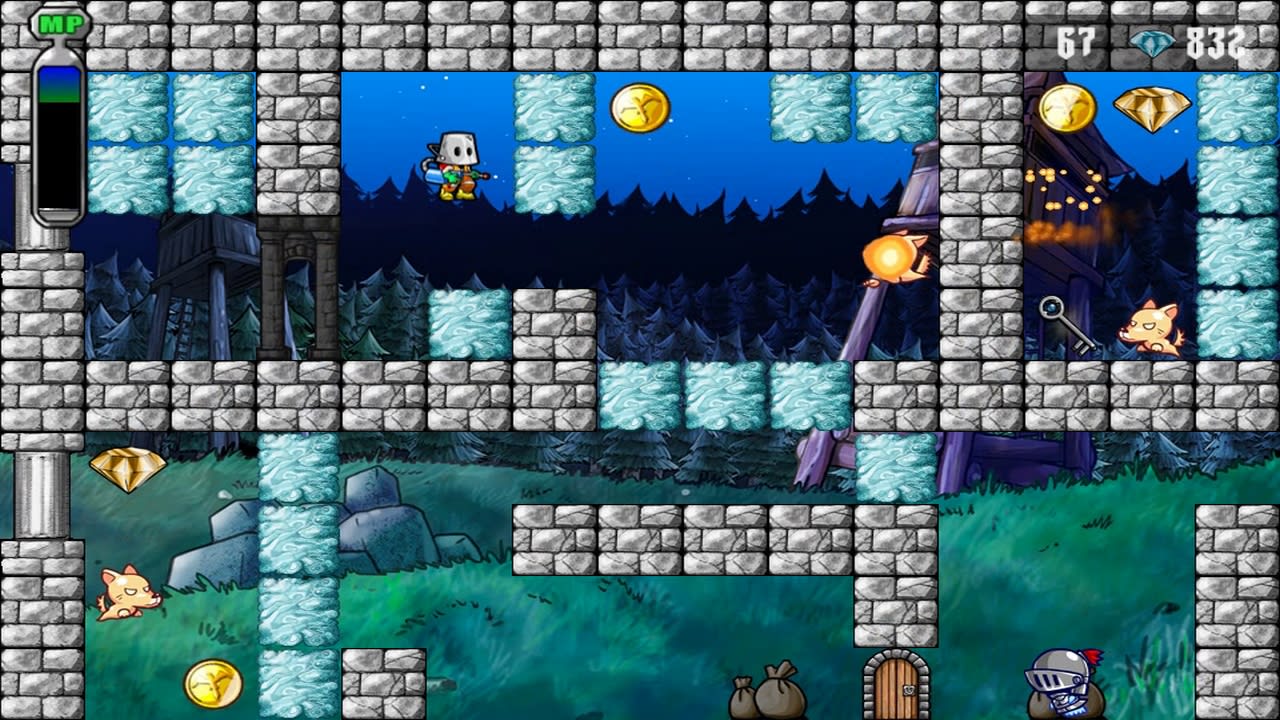 Ghost Sweeper has a story but you really get the bare minimum in regards to it. A dark lord has returned after many, many years and he has brought his undead army to curse the land. It is up to two heroes known as Ghost Sweepers to conquer many levels through eight different worlds to stop him. You choose to play as either one of the heroes with each one having a unique ability. Each of the eight worlds in the game is made up of eight stages and there are some hidden levels spread along the way as well. Your goal in each level is to navigate each one while picking up keys and coins, dealing with enemies, and making it to the door. Level selection is handled by moving along a map that also displays how you did in each level represented by a four-star system. The number of stars you earn depends on beating the level, collecting all the treasure, and beating it under a time limit. Once you earn the first three stars, you'll unlock a special requirement for that level that lets you earn the fourth star if you pull it off. The main purpose behind earning more stars is because you need a certain amount of them to unlock the secret levels.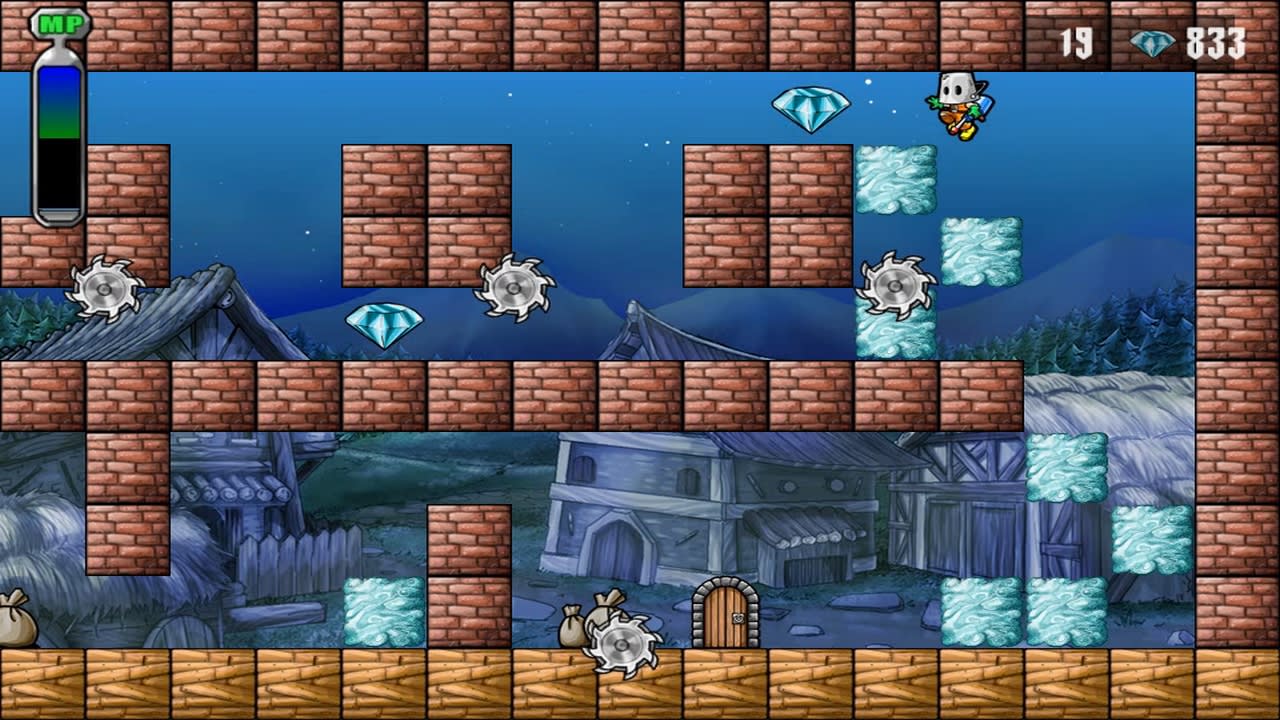 The levels you start off with are pretty simple by nature but as you progress, they get more difficult with the addition of things like environmental hazards. You'll navigate them by building blocks and removing others to move around as you need to. You also need to utilize the blocks to help keep enemies like skeletons away from you but you can also fight them off using the ability each of the characters has. One can suck the enemies up and launch them away while the other is armed with a gun that can shoot fireballs. Both are effective and it's really up to you on which to use in a level. Something to keep in mind though is that these abilities use up your MP and when you run out, you'll need to find refills in the level.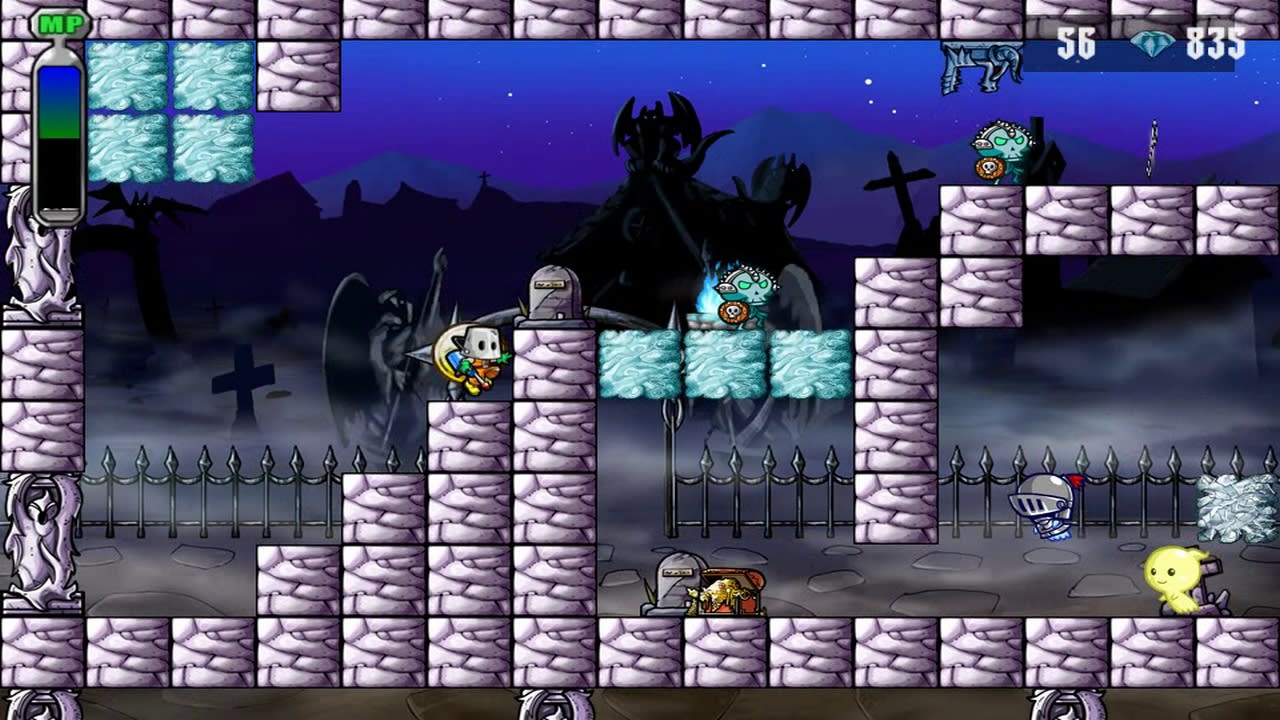 My main problem with Ghost Sweeper as I played through it was that the controls never felt as responsive as they needed to be. Whether I was trying to place blocks or make jumps everything just felt a bit slow and clunky to me making leading to some frustrating moments. It wasn't as noticeable early on but as I got to later stages where more was going on, I grew more and more frustrated with the controls. If you decide to try to earn all the stars this is where you'll really notice it as that one for having to beat the levels in under a certain time is where I had the most problems with them. I suspect that some players may just decide to be happy with beating a level and move on after that.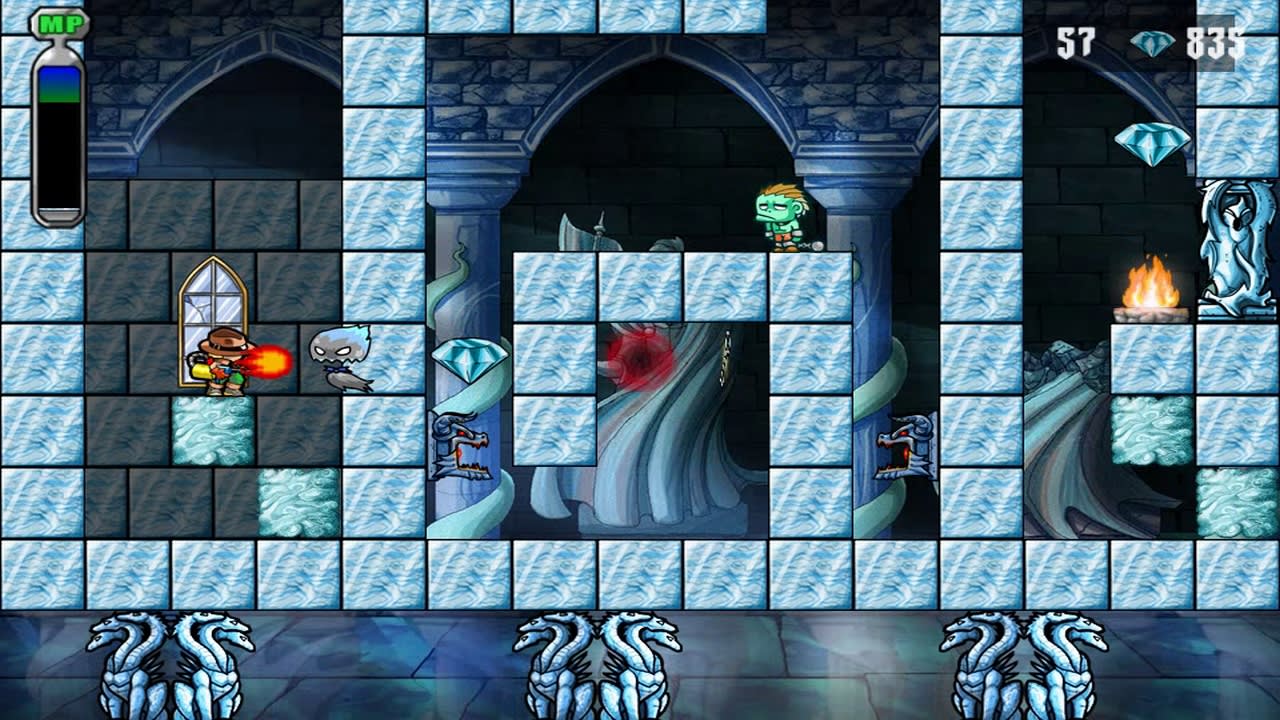 The audio in the game is another area that I found the game a bit lacking. Most of the music repeats quite often and the sound effects are quite lacking as well. Visually the game has a cartoon like look to it that can be charming but also doesn't really stand out from a lot of other cheap indie games that I've played over the years. Trophy hunters will find a very easy Platinum in this game though with 12 trophies in total to collect. Much like many games from publishers like Ratalaika Games you won't even have to finish the game to earn them all.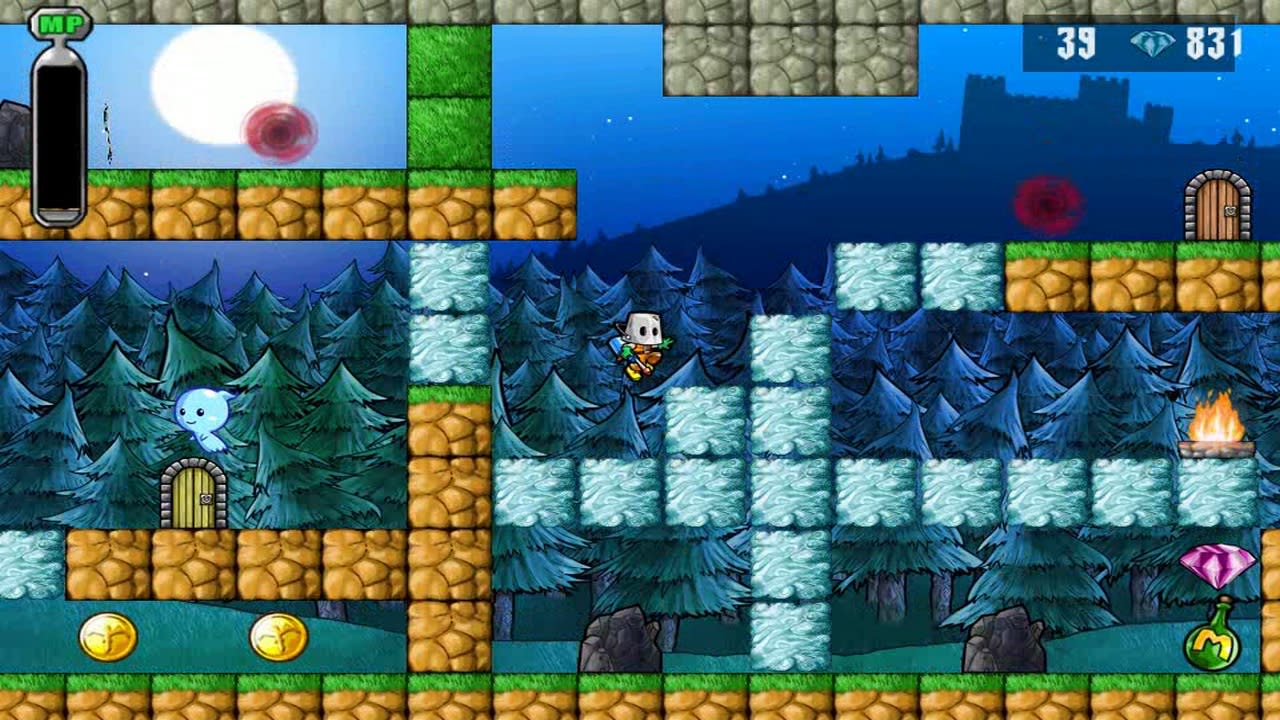 It's hard for me to be too hard on Ghost Sweeper given that it's priced at just $5 but you can also probably find a better use for that money. It very much reminded me of Solomon's Key but it just felt a tad too clunky to play to be very enjoyable. It has some charm to it but just be prepared for some unresponsive controls if you do decide to become a Ghost Sweeper.
*Ghost Sweeper is available now on PlayStation 4, Xbox One, Nintendo Switch, and PC. PlayStation 4 version reviewed. Review copy provided by the publisher for this review.