Publisher Eastasiasoft and developers Kind Cat Games and Ratalaika Games have a new precision-platformer available for those who enjoy the genre. Mastho is Together features a minimalist look to go along with its gameplay that requires precise movements out of the player.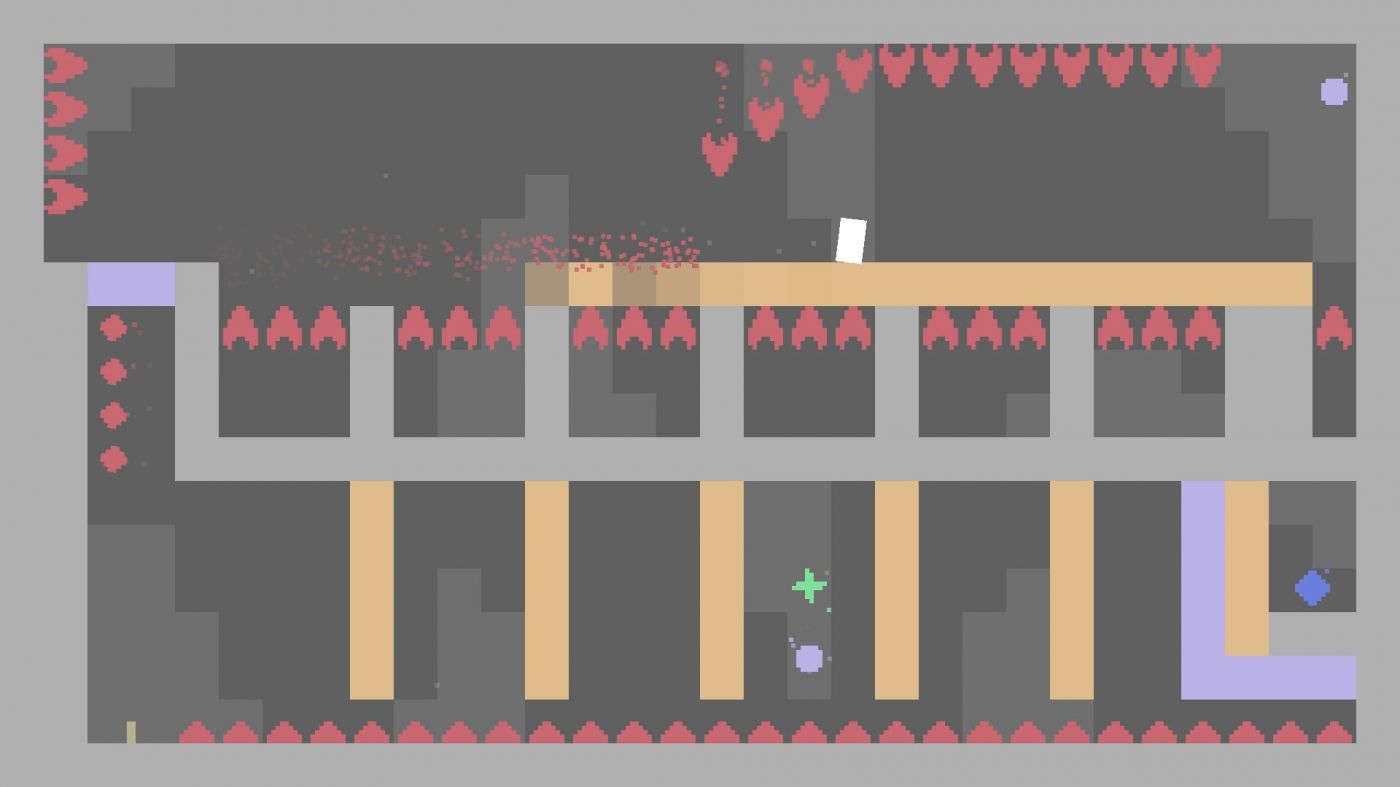 Mastho is Together features 40 levels that you'll have to jump, air dash, and wall jump your way through as you try to reach a diamond at the end of the stage all while avoiding all manner of hazards. Death comes often when you aren't precise with your movements but instant load times will have you right back trying again in a flash. The game has no story to it really as the only thing I got out of it is that I was playing as a sugar-free marshmallow for some reason.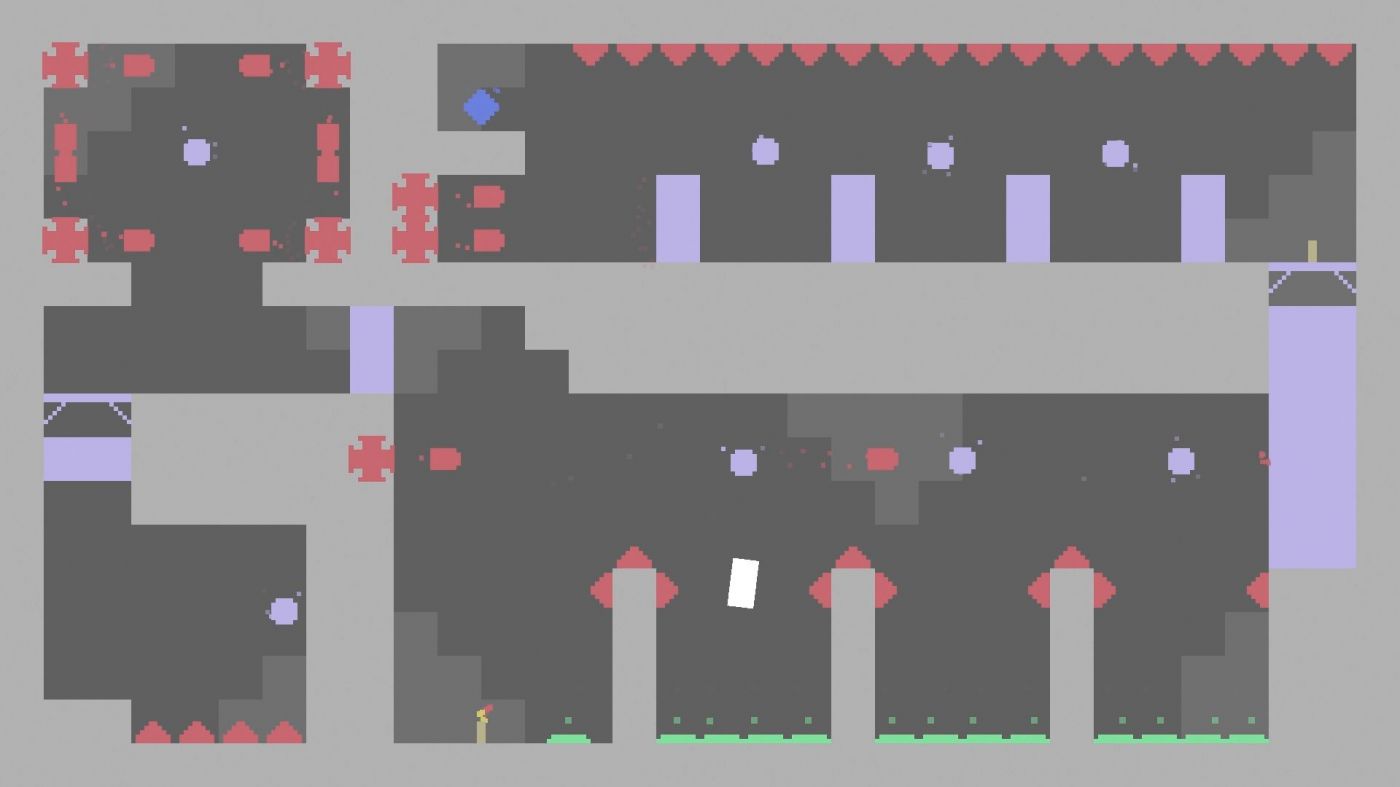 The controls are simple and very responsive so I never could fault the game when I messed up and ended up dying. The difficulty starts off pretty easy and ramps up as you go. Not only that but after every five levels the game introduces some kind of new element to try and keep things fresh. This can include enemy bullets to dodge, launchpads, spikes, and more. When the latter levels start combining several of these you can get some stages that will cause you to die a lot.
As I said in the outset visually the game has a very minimalistic look to it. Levels are all very grey looking with the only color coming from the different hazards or things you'll interact with. It certainly looks like many other games that Ratalaika has done in the past. The music isn't much to talk about either but it blends into the background and was quite relaxing. Trophy hunters will once again find an easy platinum here with 12 trophies in total that you can knock out without even finishing the whole game.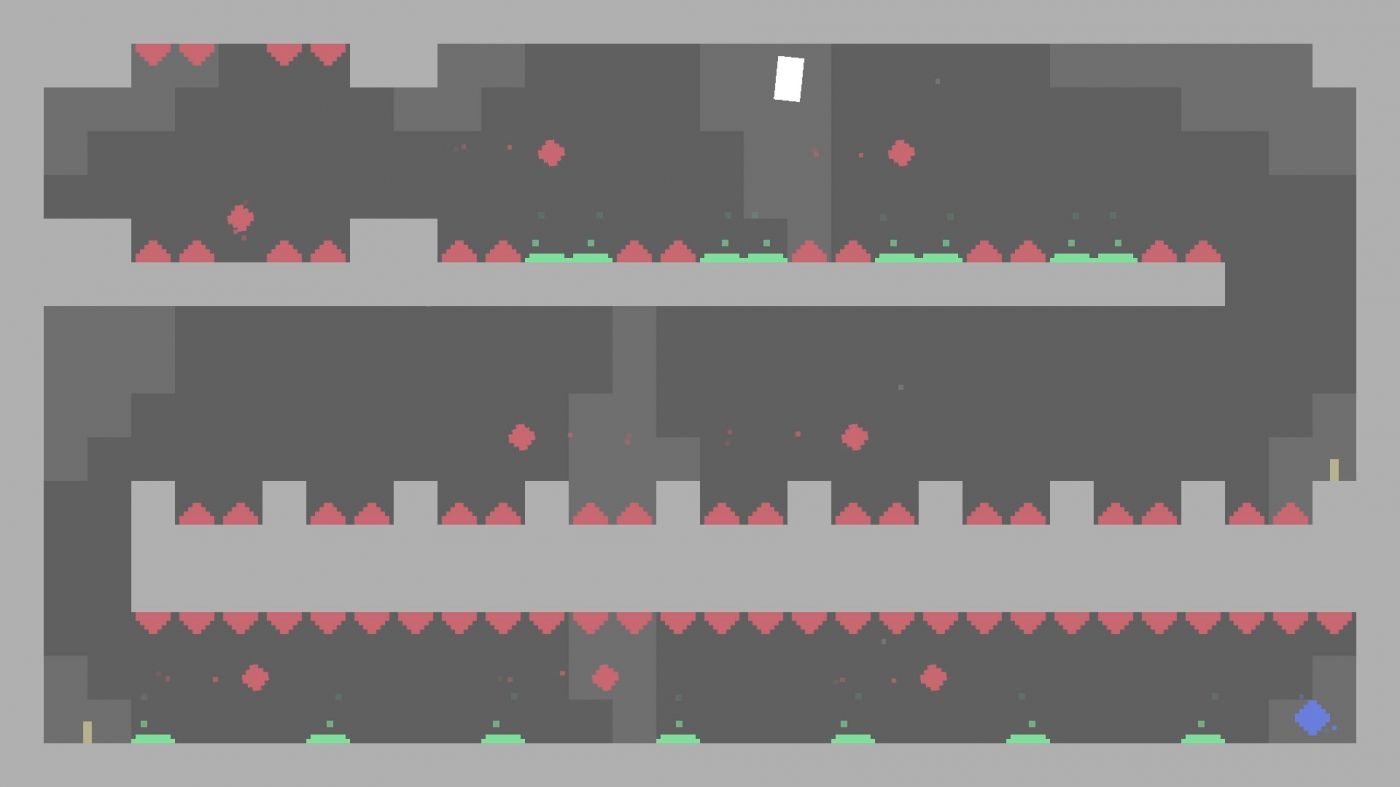 Mastho is Together is a great precision platformer but one that doesn't have much personality or things that stand out about it. The gameplay is responsive and everything that it sets out to do it does well, it just doesn't do anything that I haven't seen or played before. If you are just looking to spend a few dollars for a couple hours of laid back precision platforming fun then it's worth a shot.
*Mastho is Together is available now on PlayStation 5, PlayStation 4, Xbox Series, Xbox One, and Nintendo Switch. PlayStation 5 version reviewed. Review copy provided by the publisher for this review.