One of the latest games from publisher Eastasiasoft is the physics puzzle platformer Explosive Candy World from developer Marcos Game Dev. This new game has you using explosive candy (who would've guessed?) to blow stuff up and propel yourself through the levels.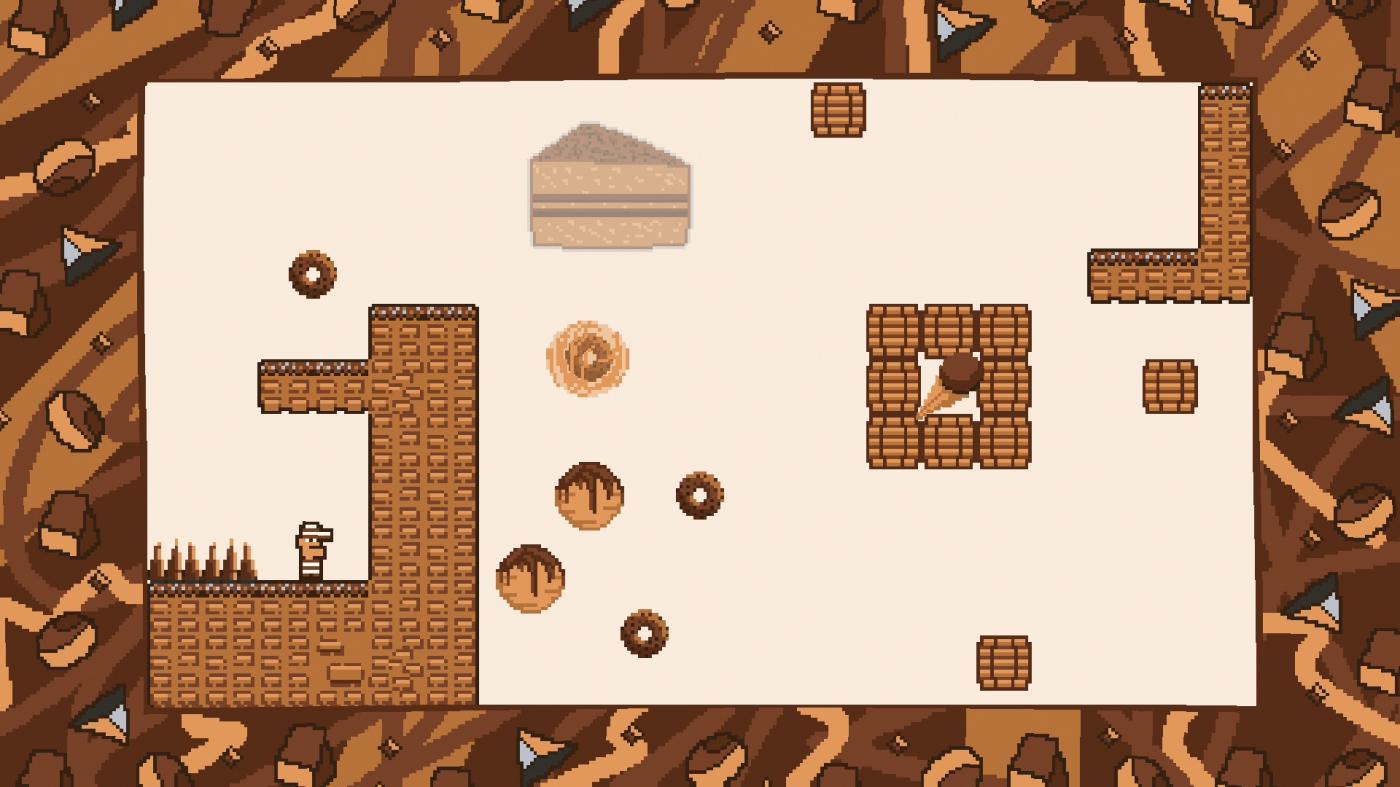 There is no story to this game and you are thrown right into the thick of things as soon as you start it up. The game consists of 80 single-screen levels across four worlds where you'll be using the candy to blow your guy around and get him to the goal. You'll aim with the left stick and fire the candy with the triggers. Once the candy explodes it will launch your guy if he is in the blast radius. The levels start off simple but new things gradually get added as you get further and further. You'll have to hit switches, buttons, propel yourself through barriers and more. Some of those switches even have a time limit when you hit them so you have to be quick after doing so and reach your goal. Things like spikes and other hazards are in your way though so it's all about trying to get the physics to do what you want and get your man to his destination without hitting these hazards and dying.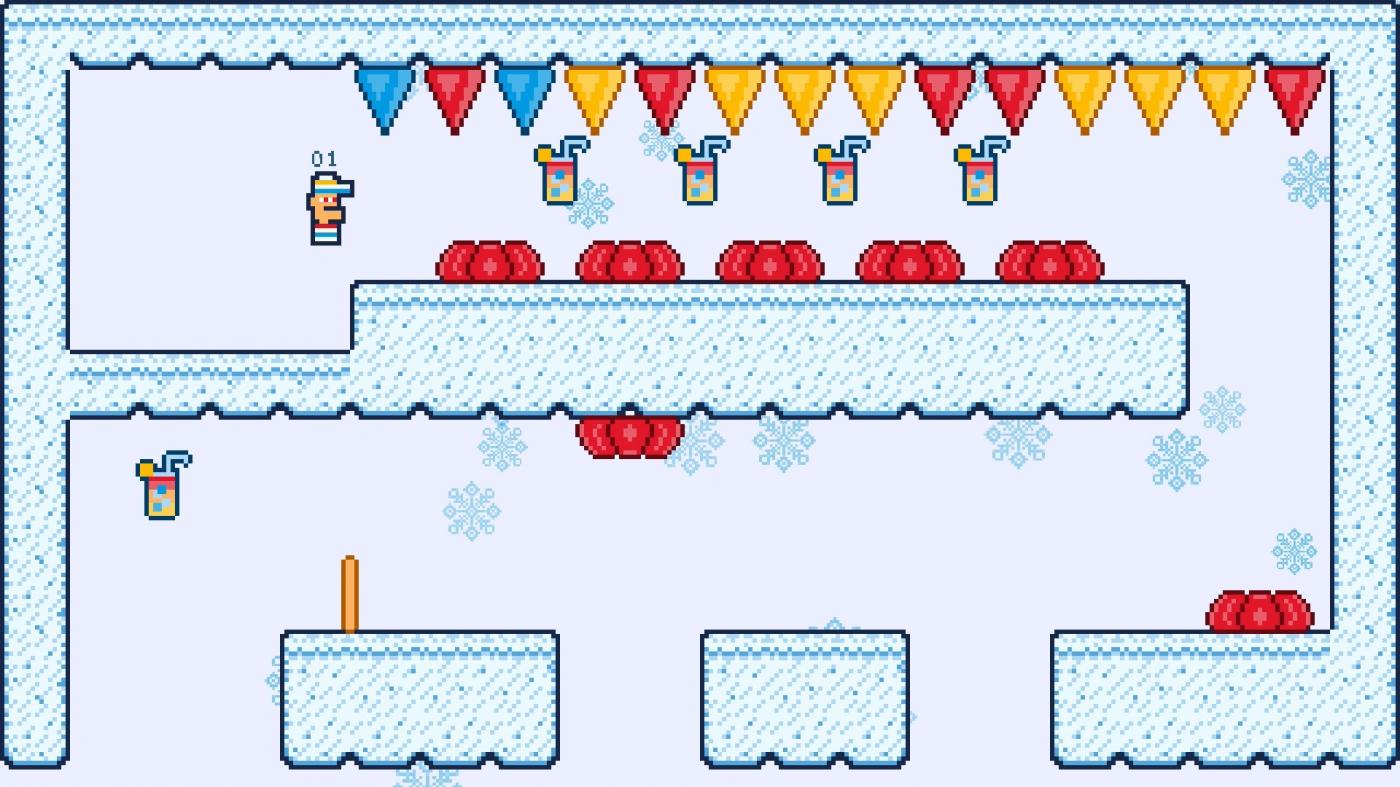 Should you die you'll instantly be respawned to try again and there is unlimited lives so death is never painful. Besides that, there isn't much else to say about the gameplay as once you finish the 80 levels there is little else here to do. The game has a colorful retro pixel art style that is pleasing to look at especially coming off the all grey look of the last game I played. The chiptune music is also quite enjoyable. Trophy hunters will find 13 trophies to earn in this game including a Platinum. Like most Eastasiasoft games you don't even have to finish it to earn them all as only doing some of the first sets of levels will suffice.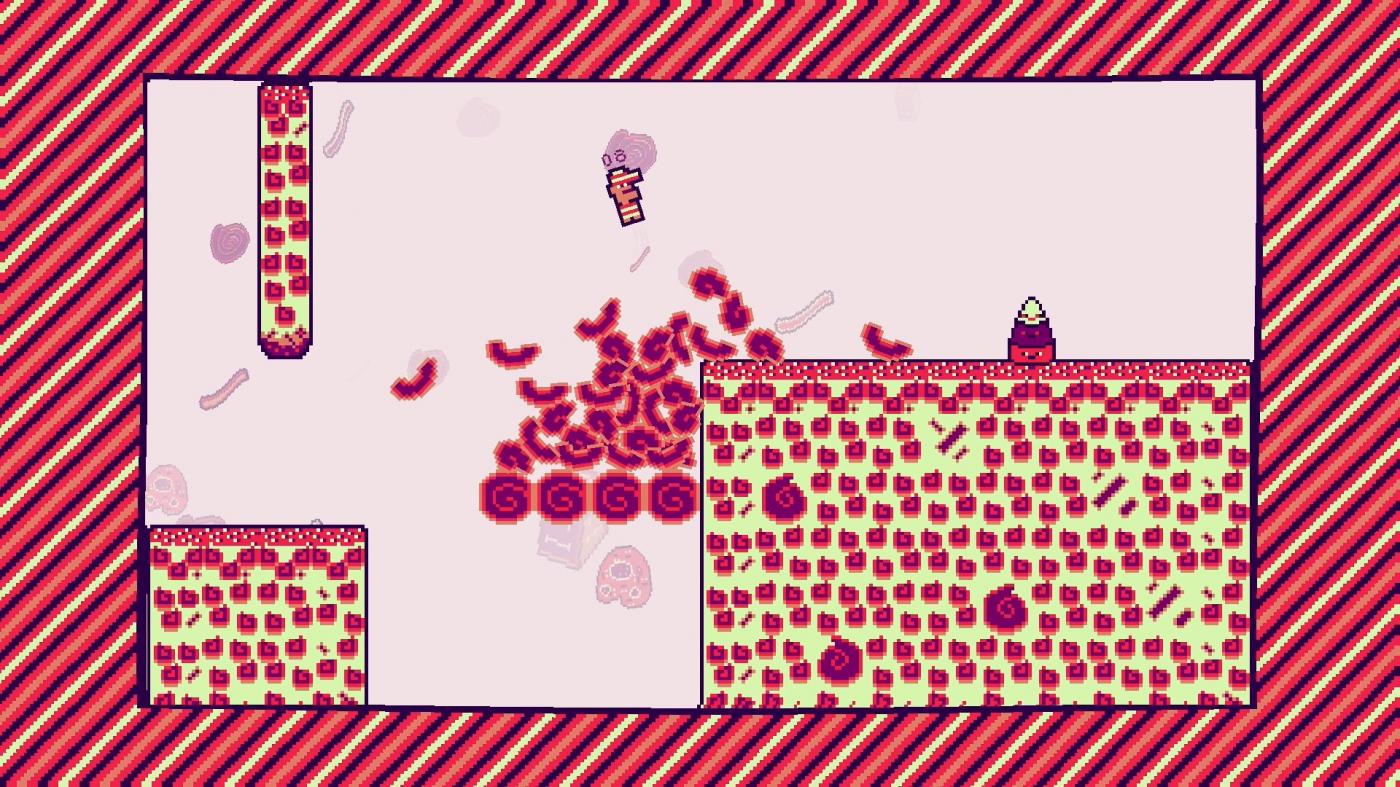 Explosive Candy World is a simple, colorful physics-based platformer that offers good value for the money. It keeps the gameplay fresh by adding new things as you get further and the gameplay is both simple to play but challenging to master. Sure, it seems like something you'd play on your phone but console owners can also have quite a bit of fun launching their little man around with candy.
*Explosive Candy World is available now on PlayStation 5, PlayStation 4, Xbox Series, Xbox One and Nintendo Switch. PlayStation 5 version reviewed. Review copy provided by the publisher for this review.