Publisher Eastasiasoft continues with their weekly releases with one of their latest being Splash Cars from developer Paper Bunker. Splash Cars reminds me of something like de Blob except you'll be driving around from an isometric viewpoint and splashing color all over the place.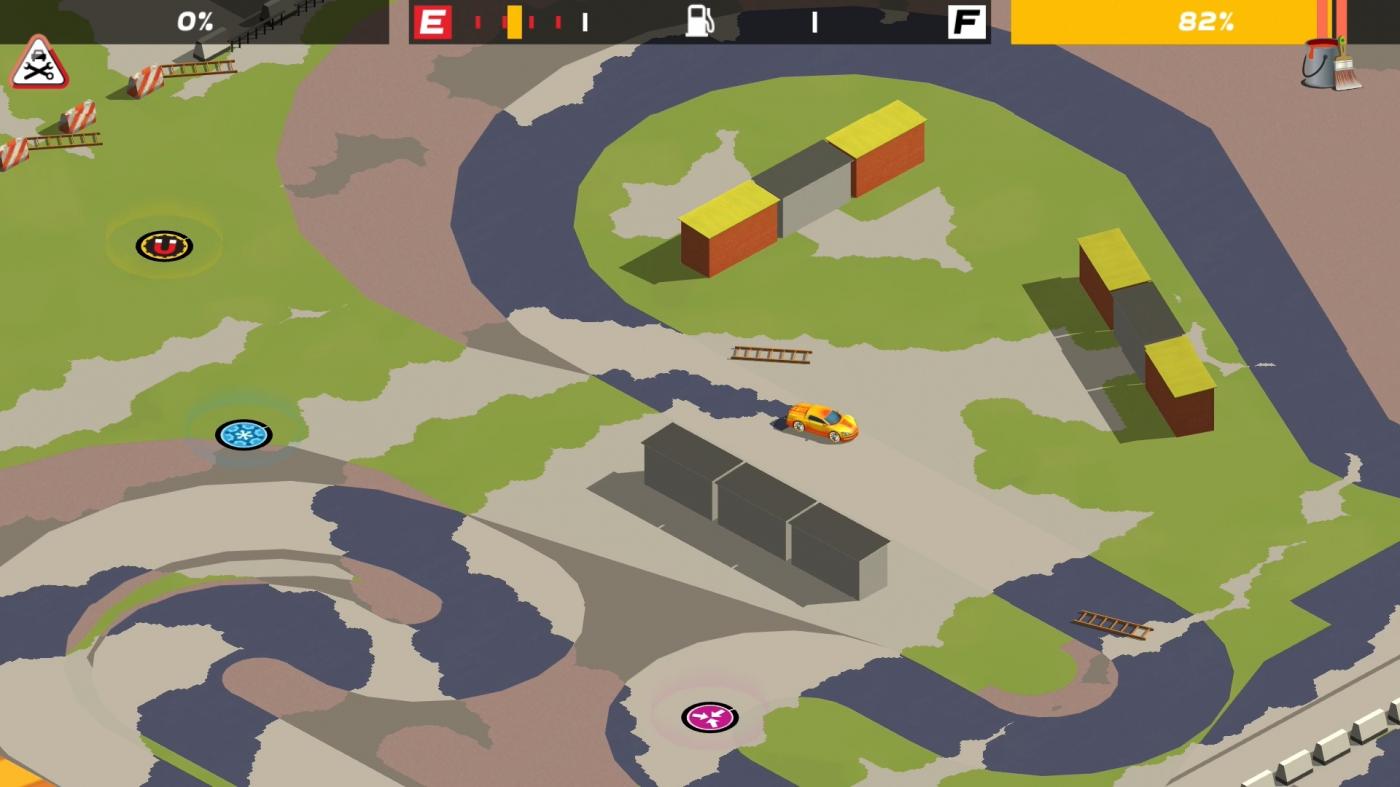 There is no story in Splash Cars so instead we'll be diving right into the gameplay. The world is very grey when you start out and it's up to you to drive around the levels and use the paint emitting from your vehicle to paint the grass, the trees, the buildings, and more. The game controls fairly well so anyone should be able to pick this up and have no problems playing. As you progress through the 20+ levels you'll be challenged more and more by things like the Police who are out to ram into you and stop you in your tracks. You also have to keep an eye on your fuel to make sure you don't run out of gas while trying the paint the town or else you'll have to start over. You can gain more fuel by collecting fuel tokens in the level while coins are littered about that will help you get a better star rating on a 1-3 scale. Getting a better rating lets you unlock more cars, levels, and so on.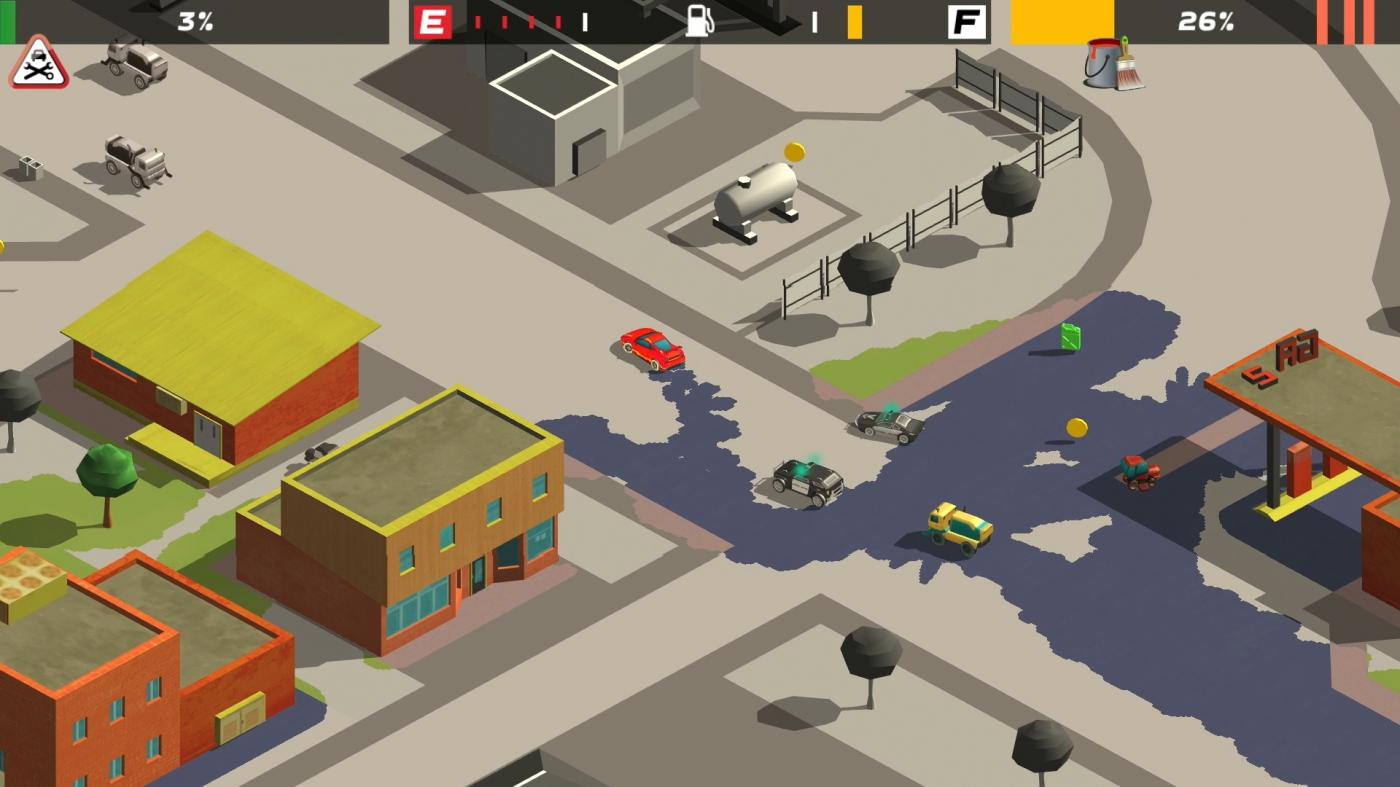 You have some other options available to you as well when it comes to evading the police in the form of power-ups. These include the ability to freeze them temporarily, get a speed boost, shrinking your vehicle or making it bigger, and more. You can also get other vehicles roaming the levels on your side by painting them which will then cause them to go around splashing paint to assist you. Prior to doing this they will be trying to clean your paint up so it's a good idea to get them on your side as soon as you can. As I was going through the levels, I found myself enjoying them for the most part but a few of them came across as poorly optimized or designed. You'll find yourself easily beating a few levels then struggling to beat one without running out of gas. Then you'll go several more just fine and run into another one that seems unfairly tough. I'm not sure if this is due to the game's mobile game roots but those balance shirts were jarring when they happened.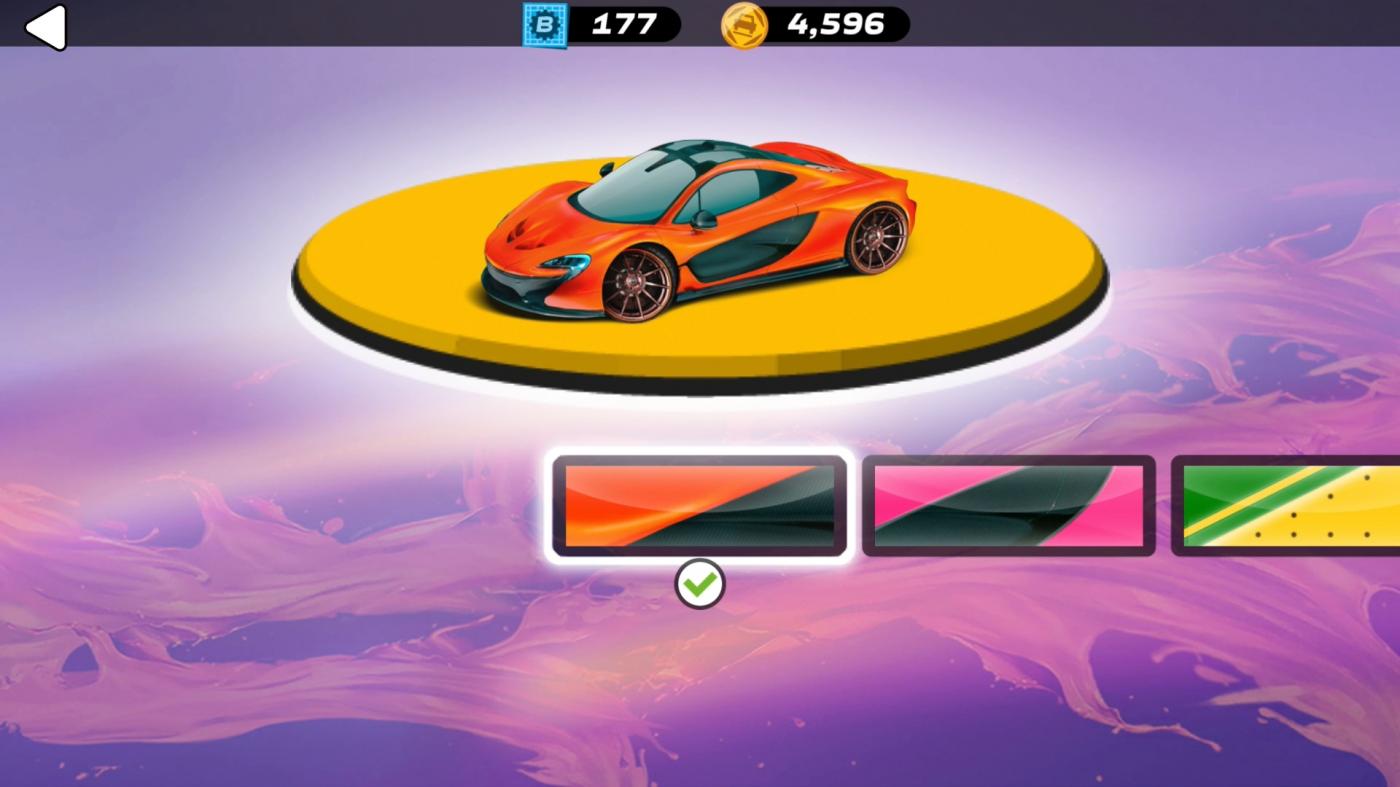 Splash Cars has a very minimalistic look to it as all of the geometry is very blocky and of course everything starts out very gray. It looks better as you start painting things but it isn't a visual showpiece by any means. Likewise, the music is enjoyable but isn't varied enough to be worth talking about as you'll be listening to the same audio most of the time. Trophy hunters will find 19 trophies in the game including a Platinum. It's another very easy list from Eastasiasoft as one would expect.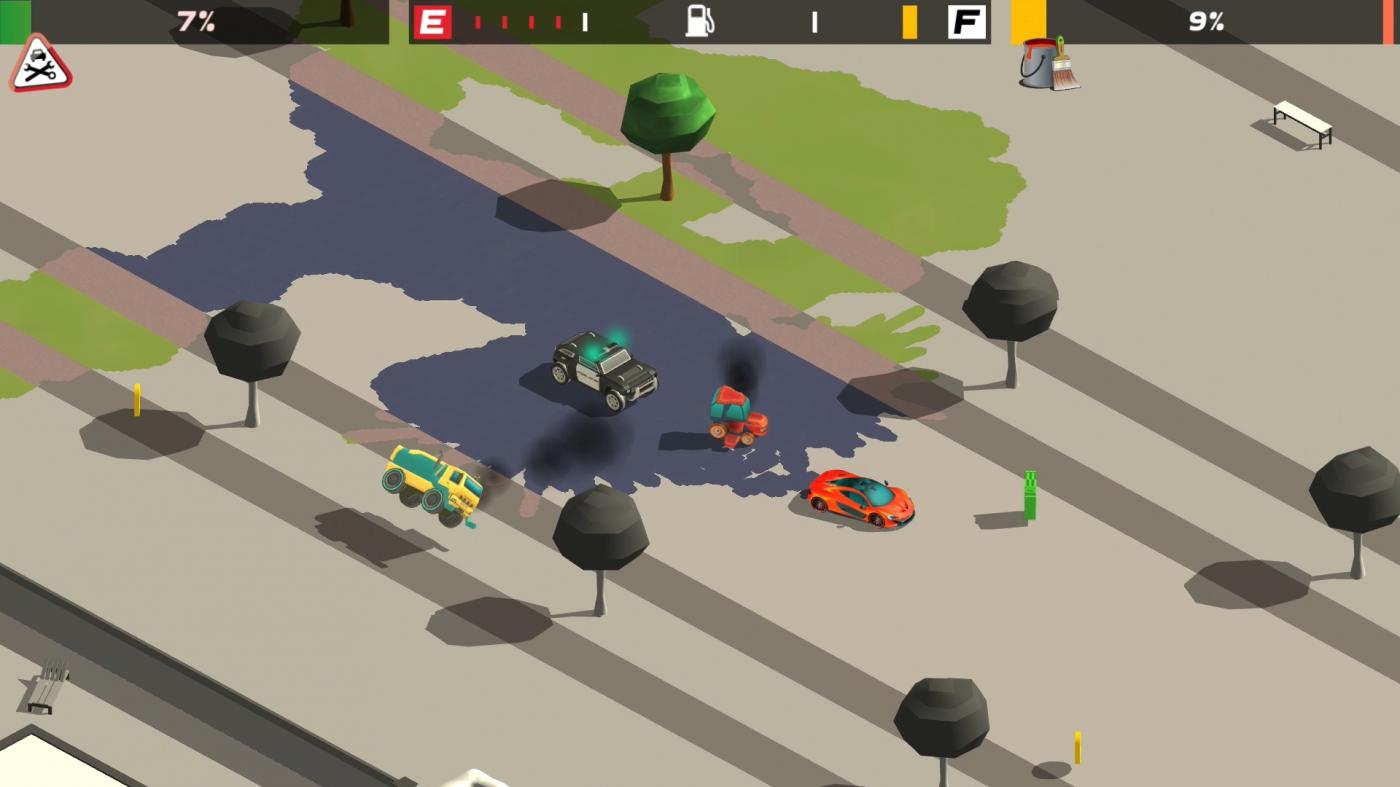 Splash Cars is a fun casual arcade game that you can enjoy solo or with some friends locally. Driving around and splashing color all over the place is quite addictive even if you have to grind a bit and run into some difficulty bumps along the way. With a good amount of levels, various cars to unlock, and paint jobs to customize them with you can get a good amount of playtime out of this one for a handful of dollars.
*Splash Cars is available now on PlayStation 5, PlayStation 4, Xbox Series, Xbox One, and Nintendo Switch. PlayStation 5 version reviewed. Review copy provided by the publisher for this review.
Pros
Easy to pick up and play casual arcade gameplay
Has a lot of levels to play, cars to unlock, and ways to customize them
Visual style is quite nice once you get the color going
Cons
Difficulty can be unbalanced at times and you can find yourself having to grind to progress
Not much music variety