Eight years on from the original release of Persona 4 Arena Ultimax on the PlayStation 3 and Xbox 360, Atlus and developer Arc System Works have brought the game back for PlayStation 4, Nintendo Switch, and PC owners to enjoy. The game mixes the visual novel storytelling from the Persona games with the high-octane fighting game mechanics that Arc System Works has become known for to create one of the most stylish fighting games around.
I'll start off this review by saying if you already played this game on the PlayStation 3 and/or Xbox 360 and had your fill then there won't be many reasons for you to jump into this new port. Some improvements have been made but whether that is worth putting down another $30 for is entirely up for you to decide. This new version brings over the base game along with all of the DLC that was released for it. There are some other changes but I'll get to them in a bit so let's start off with the story. This game's story picks up directly after the events of Persona 4 which means if you haven't played that game then you aren't going to get a lot out of this. That's really unfortunate and I was hoping Atlus was going to release Persona 4 Golden on console so that more people could brush up on said story before playing this. Alas, that didn't happen so if you want to play it first, you're going to have to go dig out the PS2, Vita, or play it on PC.
It will probably take you around ten hours to get through the story here give or take and you should be prepared for a lot of reading. This is very much visual novel territory so you'll be spending a lot of time between fights reading and watching these sections. As I said previously, this game comes with all the DLC which means you get an additional story chapter based on Adachi as well. The story is enjoyable enough but not one of my favorite Persona stories personally. It involves the characters from Persona 4 entering a TV world where a strange tournament is taking place. Once here, you'll encounter characters from Persona 3 as well. I'll say that all of the characters deliver really good voice performances and you have the option to listen to it in Japanese or English which is something I always like to see as there are fans of both. The game also has a fantastic jazzy soundtrack along the way too with many of the same tracks you will have loved from Persona 3 and 4.
If you're just here for the fighting know that you are getting a really good one as Arc System Works rarely ever disappoints. The games visual style has been updated to run at 60FPS and some other additions like anti-aliasing improve the picture quality as well. This team just knows how to make great looking anime fighting games and this one very much still holds up all these years later. The control system has you using two buttons to perform heavy and light attacks while the other two face buttons let you use Persona attacks. The game is very approachable for anyone to pick up and play but has depth for those who want to put in the time to master it. The Persona attacks are also a nice factor as they can be very powerful but also quite risky. For instance, your opponent can immobilize them which in turn will leave you vulnerable for a brief time. You also have a cooldown on them so you can't use them over and over.
The game has a large roster with 37 characters in total spanning Persona 3 and 4 so if you had a favorite in those games chances are you can play as them here.  Modes include the story mode, arcade mode, and Golden Arena mode which lets you fight through dungeons to earn XP and build up the stats of your fighters. This brings some RPG mechanics into the fold making this RPG/Fighting/Visual Novel game which is pretty cool. You also have the online multiplayer but unfortunately, we have to wait longer for it to perform at it's best. Atlus announced before this game launched that rollback netcode is coming in a post-launch update but it won't be here until summer. It's unfortunate that we have to wait that long but at least it is coming in time.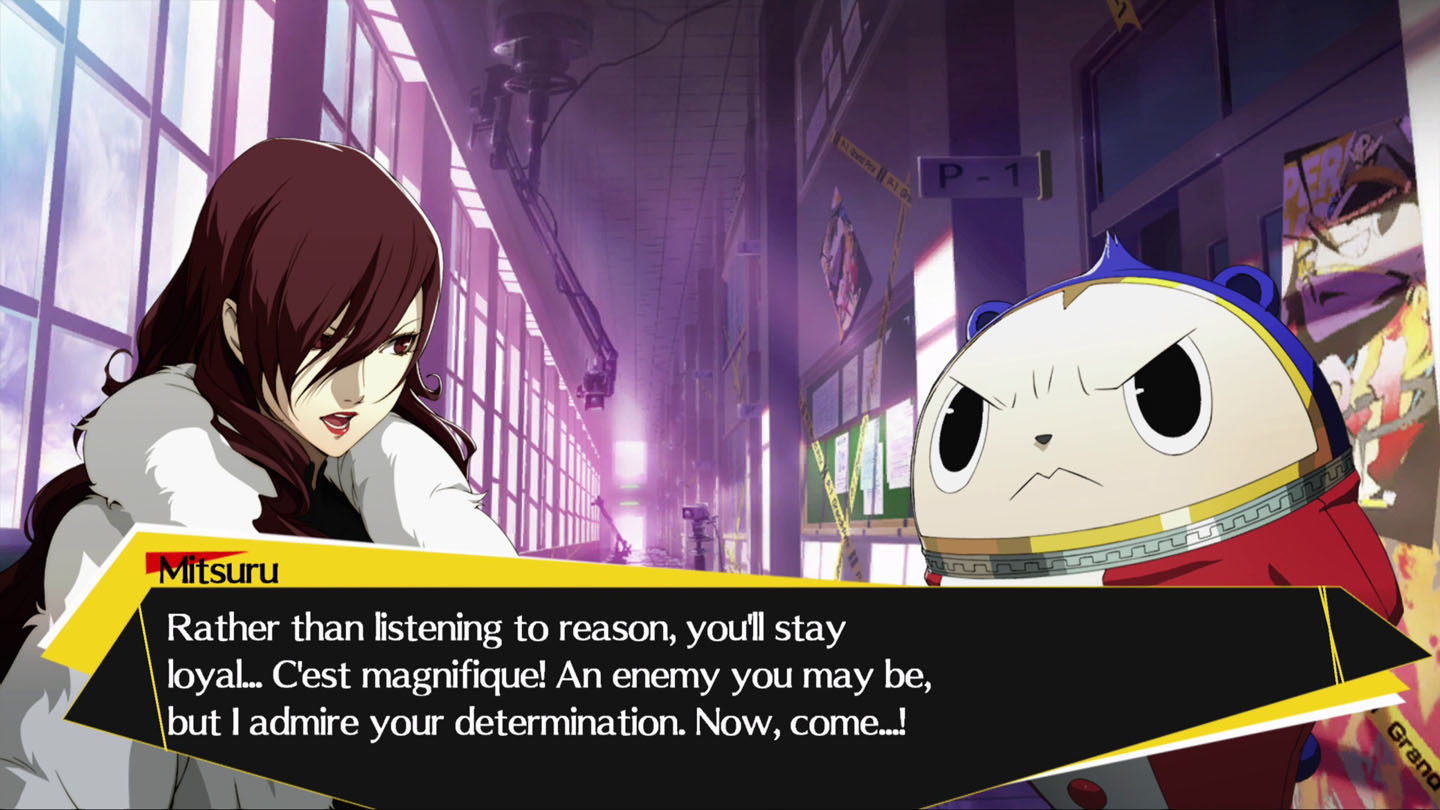 Persona 4 Arena Ultimax may be eight years old but it's still one of the most polished, stylish, and approachable fighting games around. The game has a huge roster of fighters that you can build up with the RPG mechanics and the visual novel story mode is pretty enjoyable if not a little too text heavy. There isn't a ton here to make it a must-play recommendation to prior players but if you've yet to experience it and you're a Persona fan then I can't recommend it enough.
*Persona 4 Arena Ultimax is available now on PlayStation 4, Nintendo Switch, and PC. PlayStation 4 version reviewed. Review copy provided by the publisher for this review.
Persona 4 Arena Ultimax
$29.99
Pros
Has that same fantastic Persona visual style across all areas of the game
Fighting mechanics are very friendly but also have plenty of depth
Tons of content to play through and characters to play as
Excellent music
Cons
Not many reasons for those who played this to return
Rollback netcode isn't present at launch
Story is very text heavy and may not be enjoyable to those who haven't played Persona 4