Indie publisher Eastasiasoft is back again with what may be one of my favorite games from them so far. This one comes from developer Cloud M1 and is a 2.5D platformer called Ayo the Clown. The game released on PC and Nintendo Switch some time back but has just recently released on PlayStation and Xbox. I took it for a spin on PlayStation 5 and came away quite impressed with this cutesy little platformer.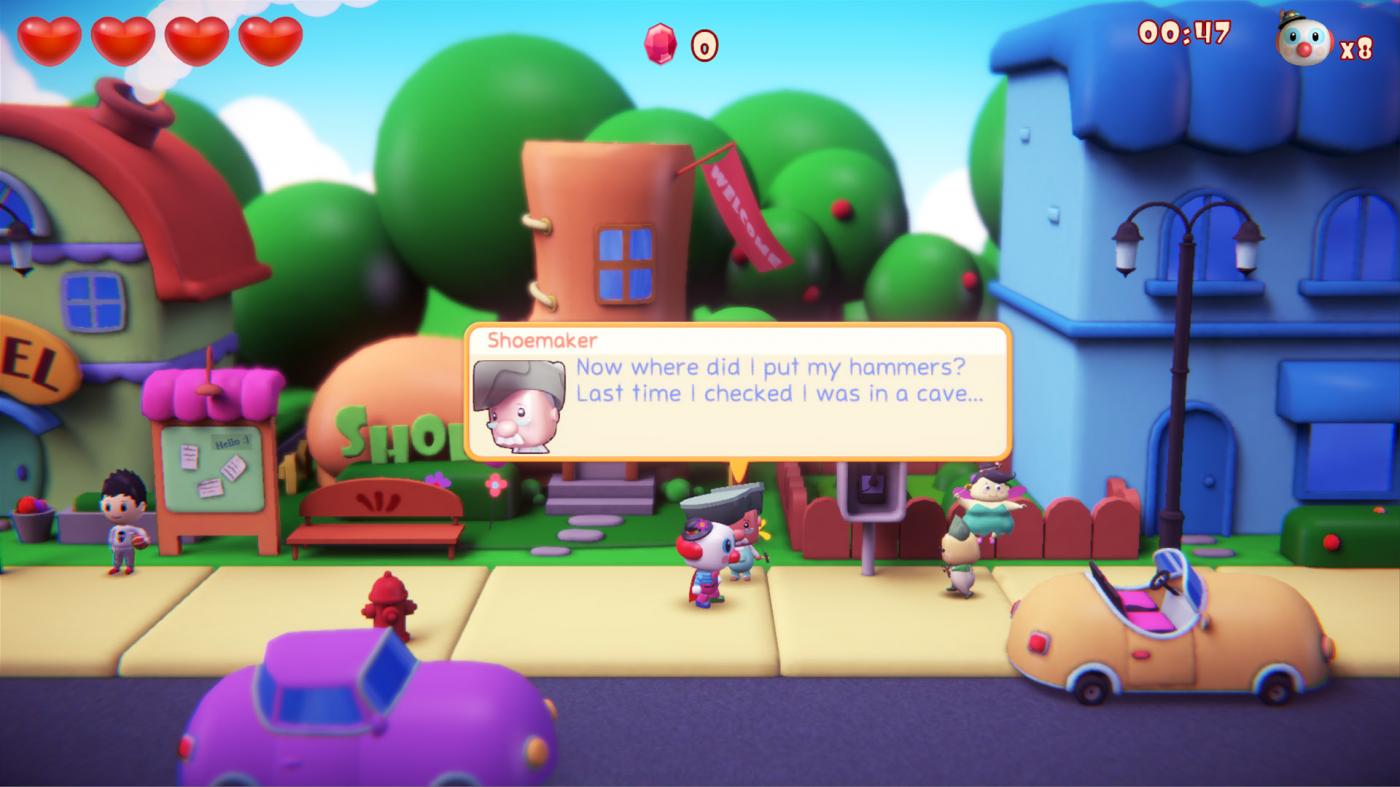 The story in the game focuses on our clown protagonist Ayo who loves hanging out at the carnival with this circus dog Bo. One day Bo goes missing which devastates Ayo much like it would all of us dog owners. Ayo has to set out in search of his best friend and venture through a variety of colorful stages. Ayo the Clown is very much inspired by classic platformers like Mario and should be approachable to players of all ages due to the very forgiving difficulty of it. Ayo's moveset is limited at the get-go but as you play further you gain more abilities. These include the ability to jump, perform a ground pound type move using Ayo's head, performing slides or wall jumps, and using a balloon to float upwards. In certain levels you'll also have the ability to take control of toy tanks and helicopters which was a fun changeup or use a few different weapons like toy hammers or water balloons. Some of these ideas don't control the best like the vehicles and sometimes the jumping or sliding can feel a bit off which led to some unforced errors. It's still fun to play but these areas needed a bit more polishing in my opinion.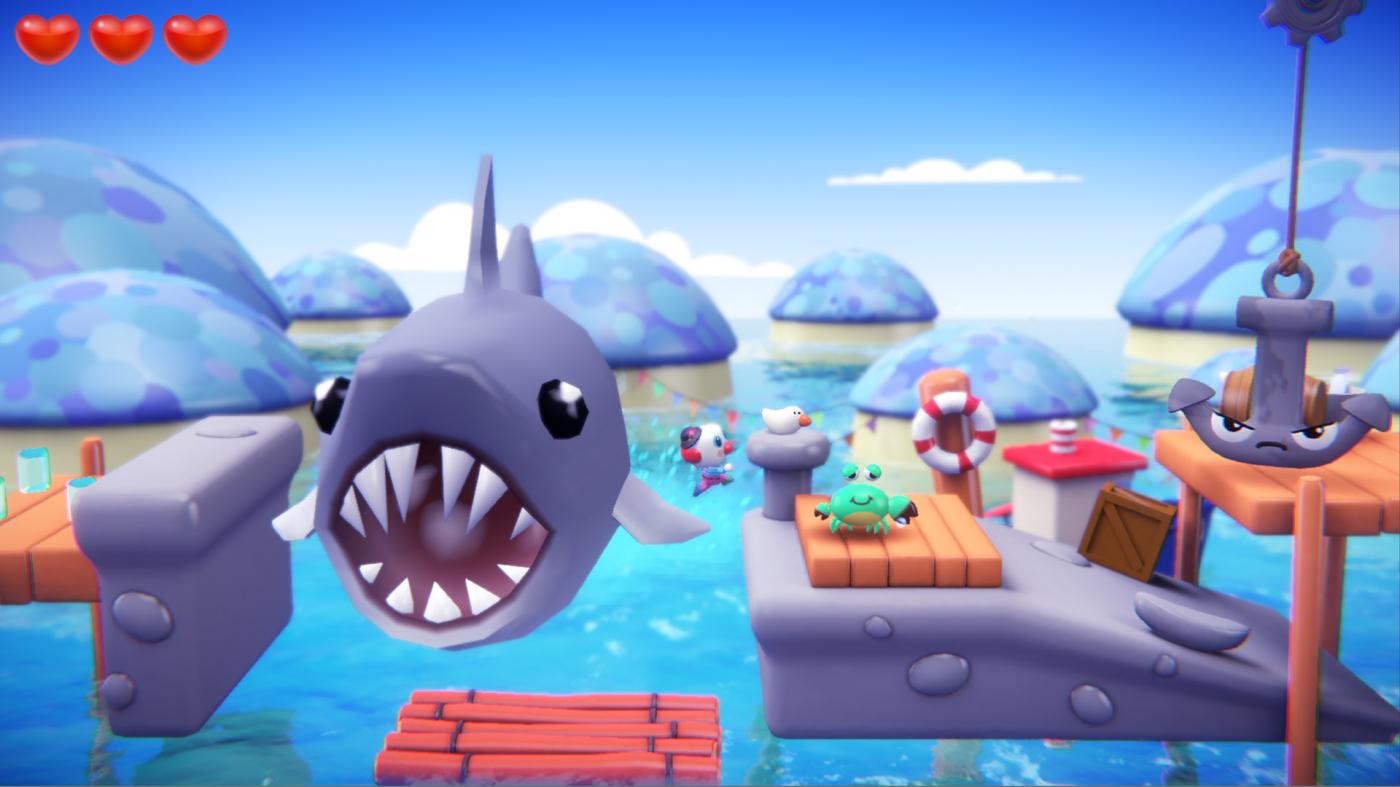 The game is a 2.5D sidescrolling platformer but it actually surprised me with just how much room for exploration there was. There are all kinds of collectables to find and optional areas and paths to take. While exploring the levels you'll also run into various NPC characters who will give you sidequests to complete. I liked how when you would run into these characters there was an actual cutscene that would play as it helped them feel more significant. The game has a good chunk of content to play through too with each world having a few levels each and each one being capped off with a boss fight. These too are very much like Mario as each boss has a pattern to learn and takes only a few hits to defeat.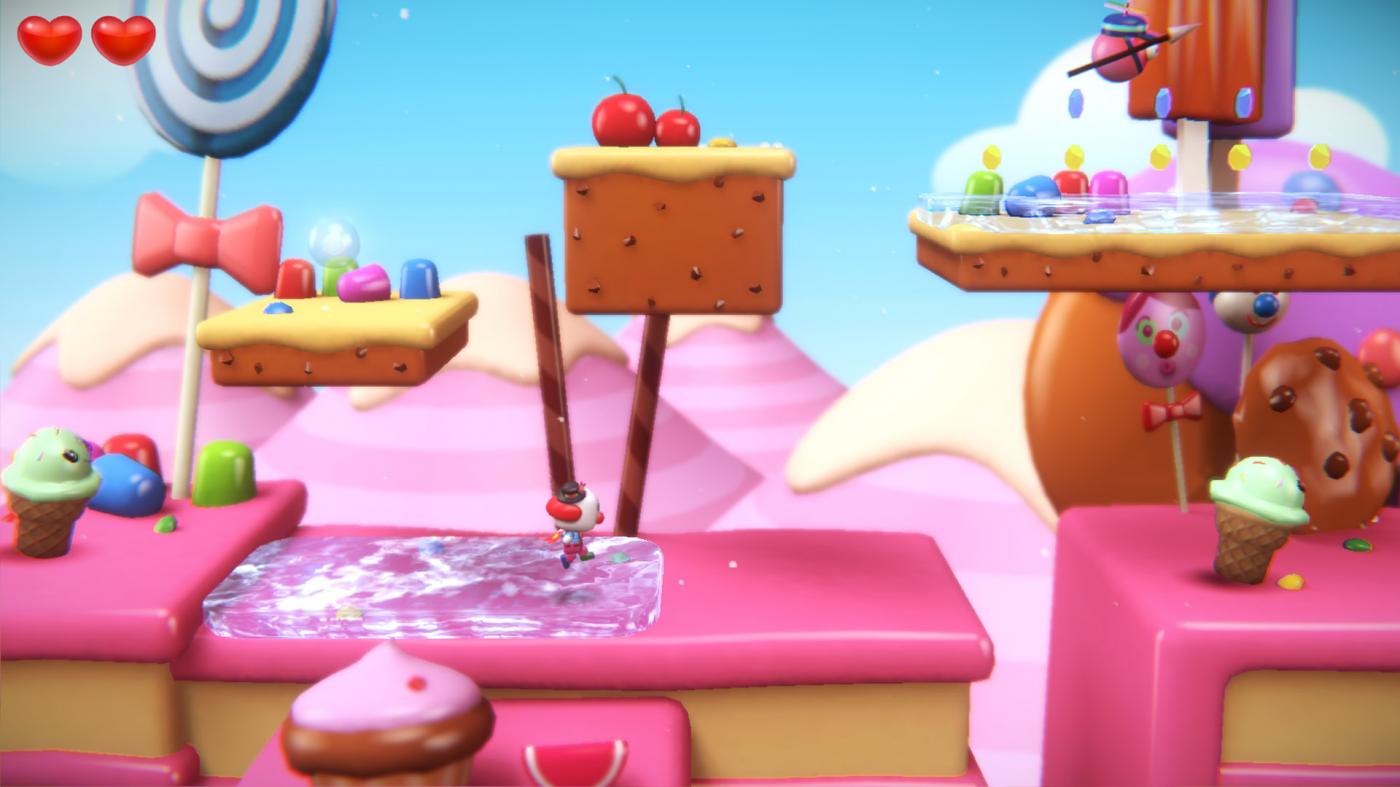 Ayo the Clown is a great 2.5D platformer that should appeal to players regardless of their age. I loved the visual style of it and the level design offers up a ton of room for exploration that you normally wouldn't see in this type of game. It doesn't pull off every idea that it tries but despite those few issues it is a wonderful time.
*Ayo the Clown is available now on PlayStation 5, PlayStation 4, Xbox Series, Xbox One, and Nintendo Switch. PlayStation 5 version reviewed. Review copy provided by the publisher for this review.