Indie publisher eastasiasoft and developer ZOO Corporation are back yet again with another entry in the Pretty Girls game lineup. If matching tiles while unlocking new clothing for these girls is your thing then read on for the full review of Pretty Girls Rivers.
Much like the other Pretty Girls titles there is no story at all here to talk about so let's just start talking about the gameplay. You'll be presented with a screen full of tiles and have to match each pair to make them disappear. There are two difficulty modes you can play on with Normal having a time limit and Easy removing that time limit and giving you some helpful abilities too. Playing on Normal also gives you score as you match tiles and matching pairs fast enough builds your combo allowing you to reach higher scores for the leaderboards. Each level has a different layout for the tiles and there is a decent amount of them but you'll likely clear them all in just a couple hours like I did.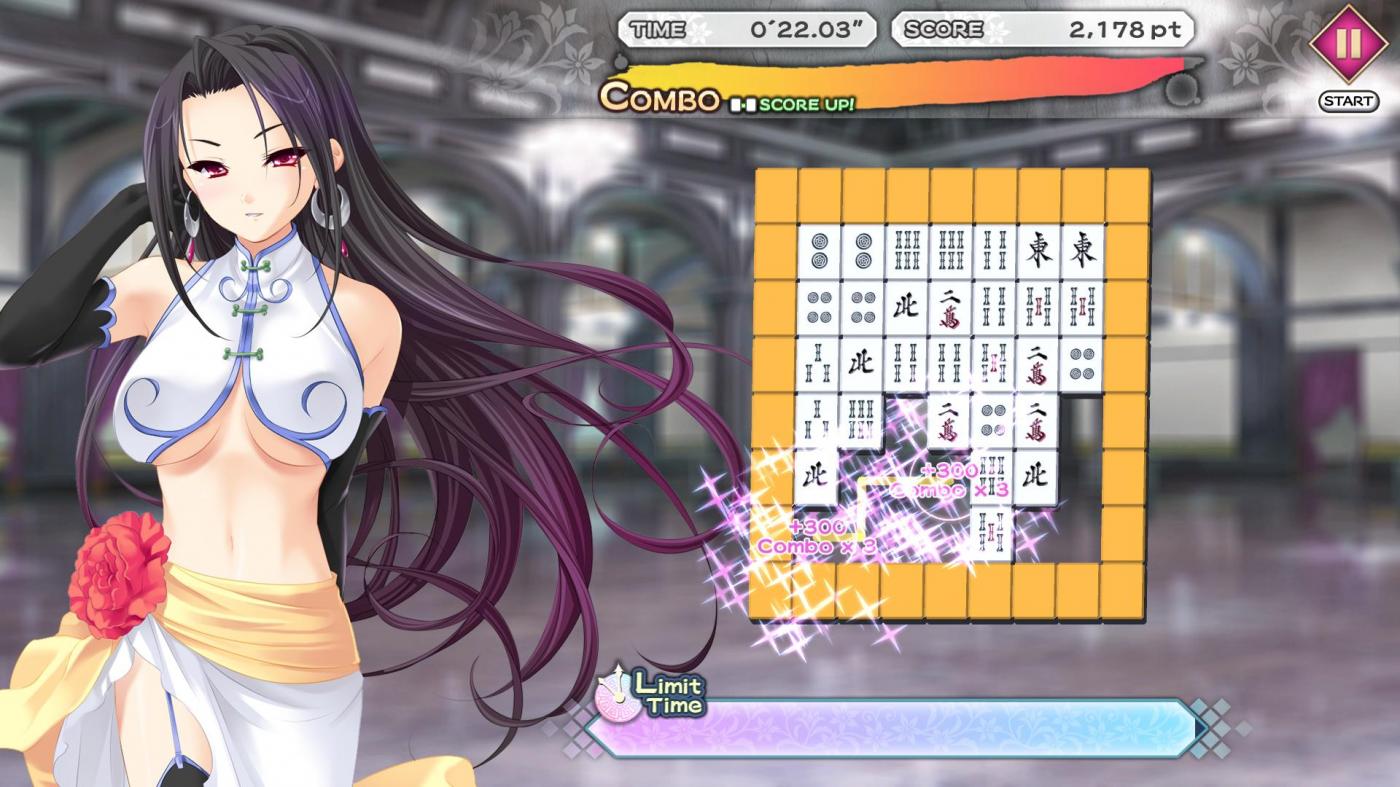 This being a Pretty Girls title you of course have the anime girls present as you play. Each stage will feature on of the six girls voiced in Japanese who will gradually reveal their outfits as you play. You can then go to the dressing room section to view them in whatever outfit you want along with changing their facial expressions and the background. I wish I could say more about this game but much like most of the Pretty Girls titles there isn't much more to it than what I've said. If you're a trophy hunter you'll get 13 trophies in this game including a Platinum and since it's cross-buy on PS5 and PS4 you can knock two of them out. It's another very easy list as just finishing all the stages will earn you all of them.
Pretty Girls Rivers is another solid entry in the ongoing series but also one that very much feels like the others. If you have enjoyed the other titles in the series up to now then this one will be a no brainer for you. If you just want a cheap and relaxing game of matching tiles to hold you over for a couple hours with a little bit of fan service on the side then this will also be for you. For everyone else, this likely isn't targeted at you and you can go find another game to enjoy.
*Pretty Girls Rivers is available now on PlayStation 5, PlayStation 4, and Nintendo Switch. PlayStation 5 version reviewed. Review copy provided by the publisher for this review.