ININ Games continues their work to make classic games playable on modern hardware with their latest effort being TAITO Milestones for the Nintendo Switch. This new collection brings together 10 classic arcade games from TAITO's past but are they worth your time and money?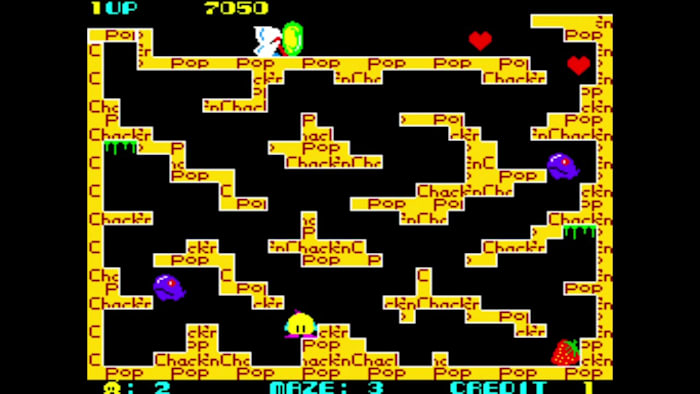 TAITO Milestones contains a nice mixture games that released throughout the 1980s. The full lineup includes Space Seeker, Alpine Ski, Qix, Front Line, Elevator Action, Wild Western, The FairyLand Story, Chack'n Pop, Halley's Comet, and The Ninja Warriors. When you boot the game up, you'll notice the Arcade Archives logo in the corner of the screen which should let you know that these games are emulated just like the Arcade Archives titles that are sold separately on the eShop.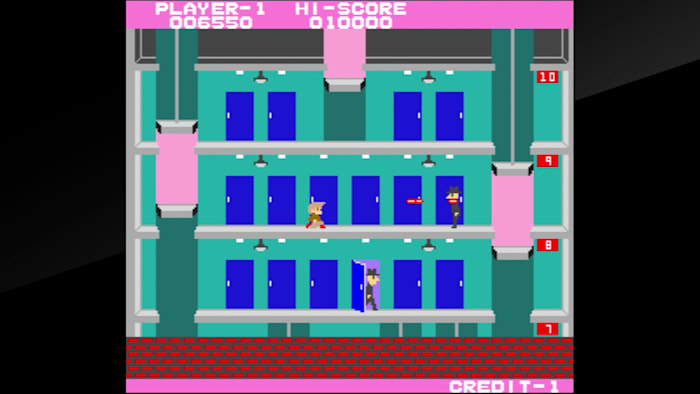 I doubt anyone is going to enjoy every game in this collection as I certainly didn't but it was a nice blast to the past anyway. Space Seeker is kind of unique in how its gameplay changes up between screens. You'll start off with a map that you'll use to spot enemy ships and then when you come into contact you move to a different screen and be playing in a shoot 'em up gameplay style. Qix has you drawing different shapes to close off areas of the screen until you reach 75% of the area closed off to win. Standing in your way though are enemies that you have to avoid while drawing and a timer that you have to beat. Alpine Ski has you competing in downhill ski, slalom, and ski jump. Downhill has you trying to avoid different obstacles while moving down the course while Slalom has you trying to trying to hit certain markers to increase your score while also avoiding hitting other markers that will take points away. The ski jump course has you trying to make jumps as far as you can to get higher scores while also trying to avoid hitting trees.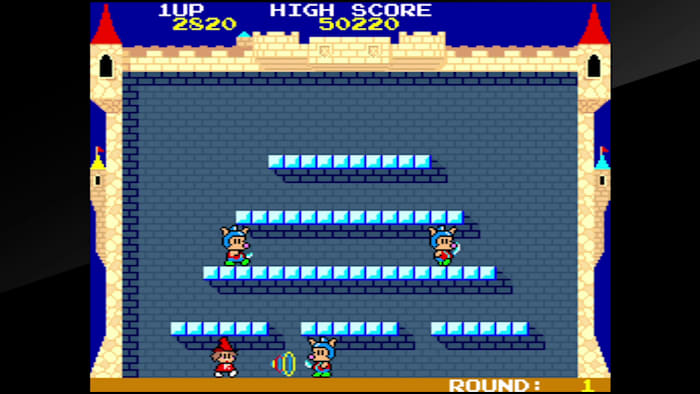 Front Line is a run-and-gun game where you'll be playing as a solider and trying to take out enemy soldiers and tanks with your guns and grenades. Soldiers can be dealt with either way but you're really going to want to save your grenades for taking out the enemy vehicles. Wild Western is another game all about shooting as you'll be playing as a sheriff on horseback and trying to protect a train in the middle of the screen from bandits. Just ride, shoot, and dodge obstacles and if a bandit makes it onto the train, you'll have to board it to get rid of them. This was probably one of my favorites of the games in this collection.
Elevator Action may be familiar to some players as we've seen some releases of it over the years. There isn't much to it as you'll be playing as a spy trying to steal documents. You'll be riding elevators and up and down to try and reach the floors that have the red doors where the documents are located while enemies will also emerge from doors to try and kill you. This collection doesn't offer a lot in terms of concept art or things like that celebrating these games but it does have some helpful features to make these games easier. Save states, options to adjust lives and difficulty, and some visual filters are all present as well as online leaderboards to see how your scores stack up. I also want to mention that most of these games can be bought separately through the Arcade Archives lineup on the eShop so if you are only interested in certain ones that may be the better route to go. If you want all ten of them though then this collection is a better value than buying them separately.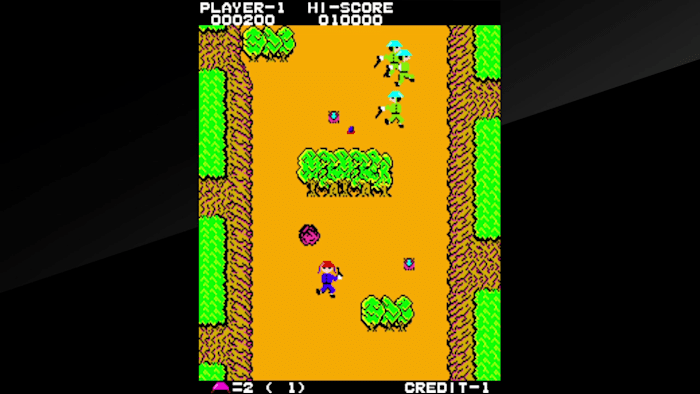 TAITO Milestones is a nice collection of arcade games from the 1980s but one that most likely won't be to everyone's tastes. Many of these games can be quite ugly and may not hold your attention for long. It is a nice way to see how TAITO's games evolved over the span of that decade though from Qix that released in 1981 all the way to The Ninja Warriors that released in 1987. Fans of retro classics should take a look at this collection while everyone else may want to approach it with a bit more caution.
*Taito Milestones is available now on Nintendo Switch. Nintendo Switch version reviewed. Review copy provided by the publisher for this review.