Platformers are one of my favorite genres so I'm always on the lookout for more fun ones to try out. The latest one to grab my attention is Sockventure from publisher Versus Evil and developer Nighthouse Games. Sockventure is a 2D precision platformer that will likely cause you some stress as you try to hunt down some missing socks.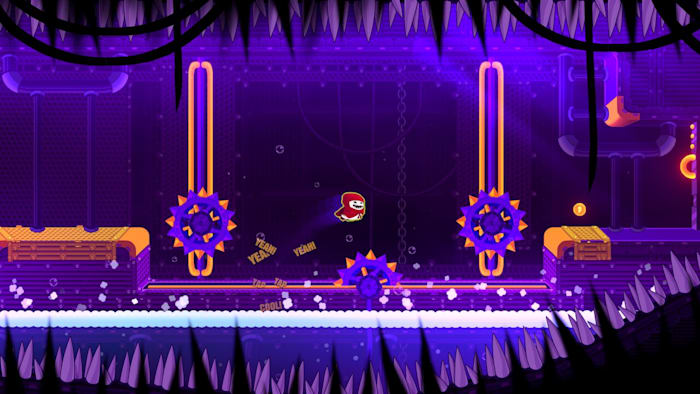 The opening of the game is pretty weird as a young boy is asked by his mom to go and wash his dirty socks. Upon going to the washing machine down in the basement, the boy begins to come up with something a bit more exciting in his mind and thus was the birth of the evil washing machine that ate his favorite socks. Only the hero sock can take on the heroic mission of hunting down and rescuing the poor missing socks. Yes, the story is very Saturday morning cartoon like and not very serious but we're mainly here for the platforming anyway.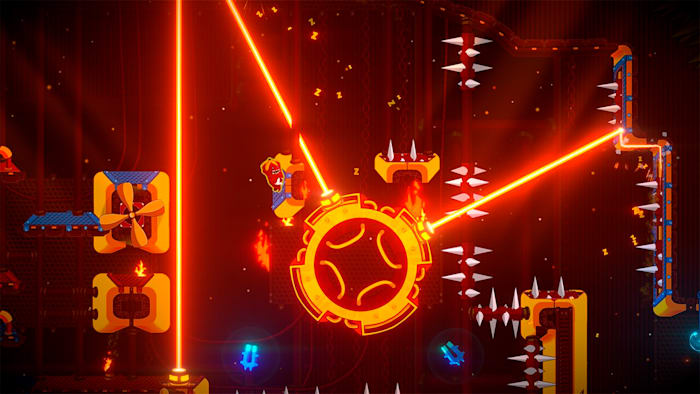 Over the course of the game you'll play through seven chapters divided up into over 200 levels so there is a lot to see here. The platforming in the game feels nice and responsive and you get a few different moves you can use like jumping, double jumping, wall jumping, stomping, and dashing. Much like a Super Meat Boy or any other precision platformer you will most likely die a lot but helpful checkpoints make it so the cost of death isn't too punishing. The levels will ease you into the experience and gradually build up in difficulty as you get further which I appreciated.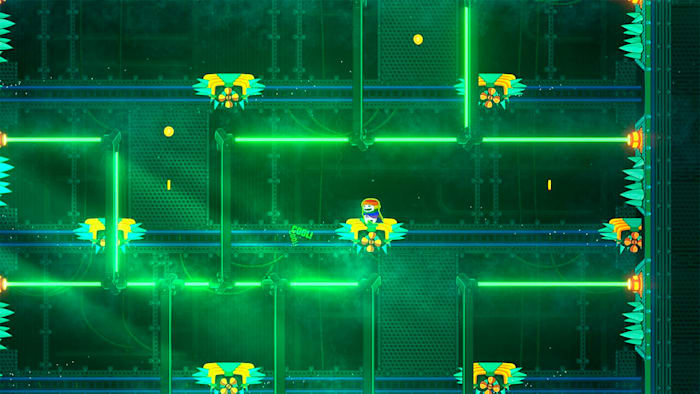 As you move through the levels there are socks to collect each one letting you change your appearance. There are also coins which serve no purpose other than to unlock a few extra dark chapter levels which offer up some very tough challenges. As for the look of the game, the graphics in Sockventure are actually quite nice with it offering a very vivid color pallete like neon purples, greens, and more. Likewise, the music is also very upbeat and was absolutely enjoyable to listen to as I jumped by way through these levels.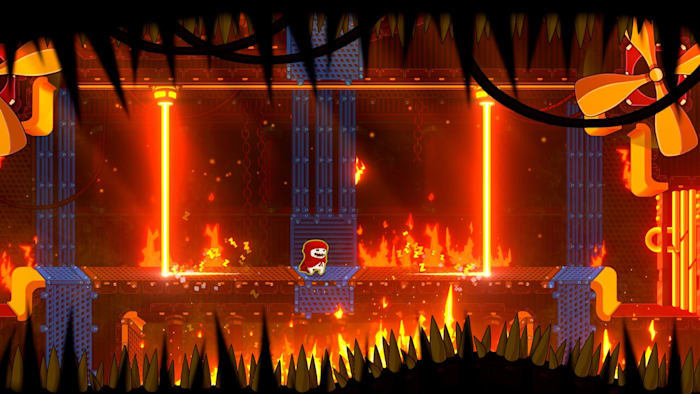 Sockventure is a colorful and challenging 2D platformer that is sure to please anyone seeking a challenge. Deaths will occur quite often so if you don't typically enjoy the tougher platformers that require pinpoint movements this may not be for you. Things like Super Meat Boy are typically a little too challenging for my taste but Sockventure feels a bit less punishing than that which led to me enjoying it overall.
*Sockventure is available now on Nintendo Switch and PC. Nintendo Switch version reviewed. Review copy provided by the publisher for this review.