Indie publisher Eastasiasoft is back again with another new title and this time it's Blow & Fly from developer Khud0 who previously brought us Grizzland. If you're looking for a budget puzzle game similar to something like Angry Birds this may be for you.
The story in Blow & Fly is fairly simple as it comes as you play as a blowfish who has had their aquarium broken. A fish can't survive without water and so you have to help this blowfish make it into a toilet that rests at the end of the over 70 levels in this game. This is a very casual game so anyone will be able to grasp the controls in it. You are able to roll your blowfish around using the left analog stick and you can propel yourself through the air by blasting water out using the X button. This is used to get over deadly spikes or up slippery slopes. You can also get an idea of where you'll land before making the jump to better plan your attempt. If you played any of the Midnight games from Ratalaika Games then this plays pretty much the same way.
The levels in the game start off pretty easy like most games like this and gradually get trickier as you progress. You can pretty much finish the levels in a few minutes though and if you die you'll instantly be restarted to try again. Outside of that there isn't much more to say about the game other than it does have some secret levels you can unlock and some additional fish you can play as. The visuals and music are nothing to write home about either but both are pleasant enough to look at and listen to for the hour or so this game will likely last you. Trophy hunters will find 15 trophies in this game including a Platinum that will be very easy as is the case for most of Eastasiasoft's titles.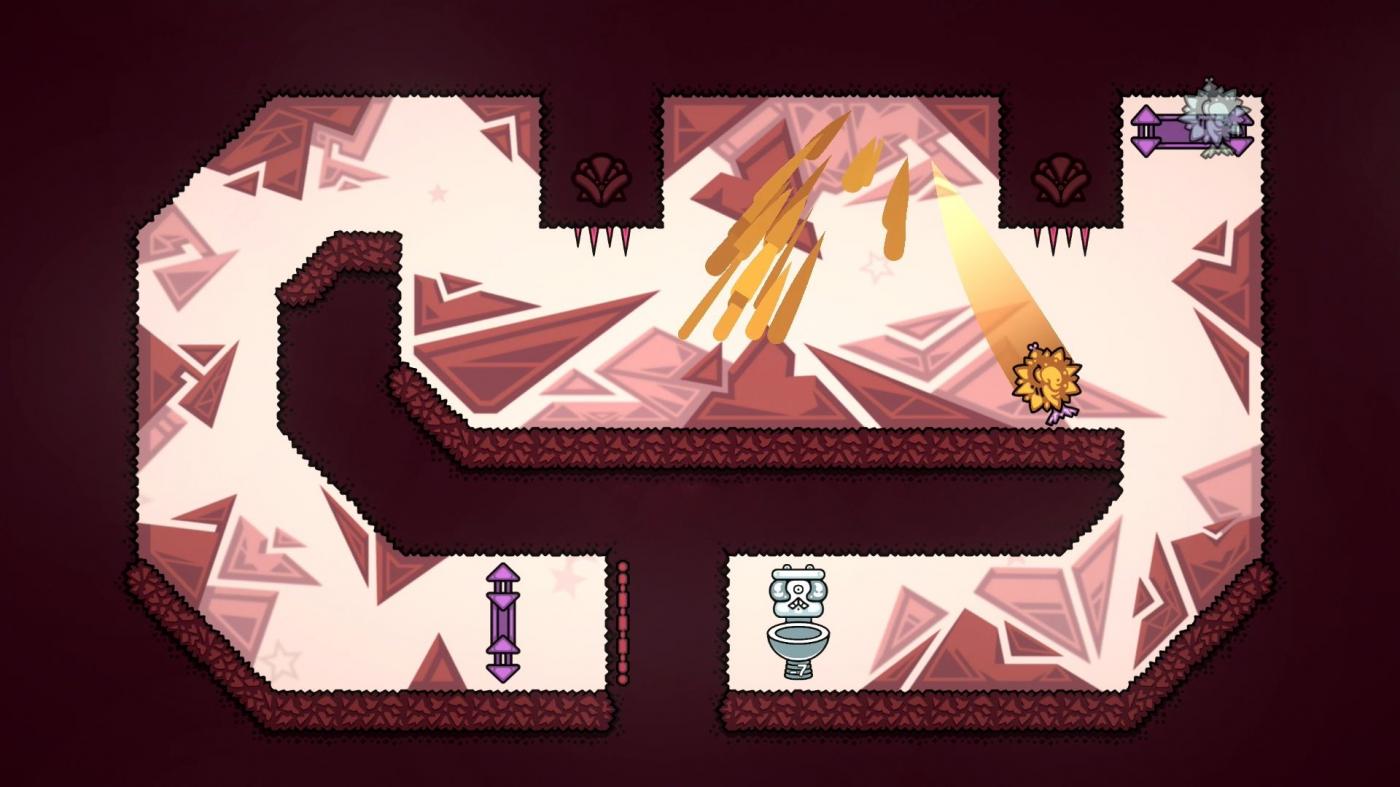 Blow & Fly is an OK physics puzzle game that will give you some brief fun but not much else after that. For a few dollars you'll get to help this fish leap through some tricky levels and into toilets at the end of them while earning some easy trophies along the way.
*Blow & Fly is available now on PlayStation 5, PlayStation 4, Xbox Series, Xbox One, and Nintendo Switch. PlayStation 5 version reviewed. Review copy provided by the publisher for this review.