If you're a fan of the JRPG Atelier franchise then publisher Koei Tecmo and developer Gust have had a lot to offer you over the past several years. The first and second Atelier Ryza titles have brought many new fans into the franchise while things like the Atelier Dusk Trilogy have allowed fans to experience some of the older titles on new hardware. The Atelier Mysterious Trilogy Deluxe Pack is yet another attempt from the teams to get some new eyes on some older titles, although the three games in this package were already available on the PlayStation 4. Thankfully though, there is some new content as well as some welcome quality-of-life improvements that make these titles the best versions to play.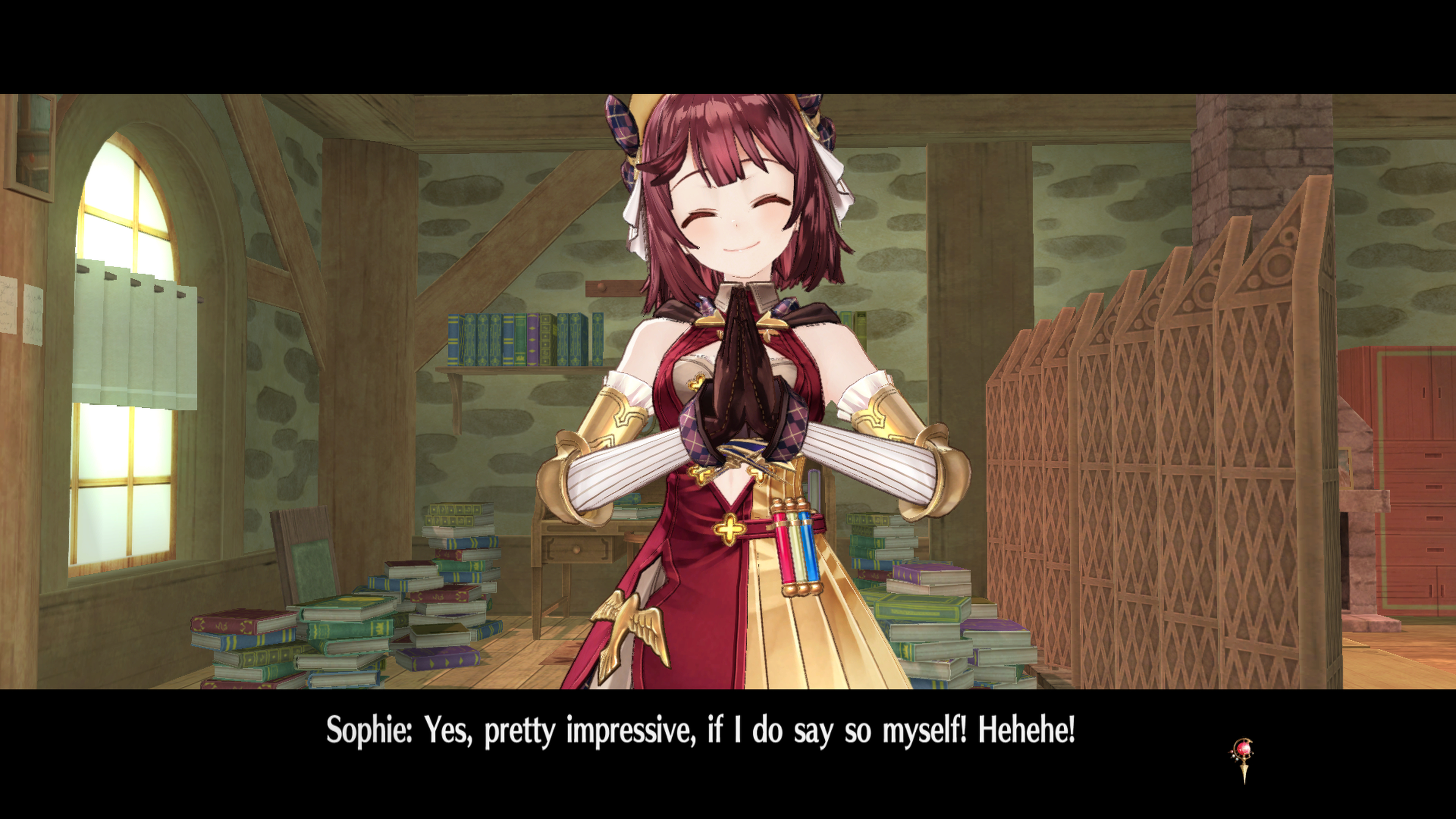 The Atelier Mysterious Trilogy Deluxe Pack grants you access to three Atelier titles: Atelier Sophie: The Alchemist of the Mysterious Book DX, Atelier Firis: The Alchemist and the Myterious Journey DX, and Atelier Lydie & Suelle: The Alchemists and the Mysterious Paintings DX. These games released on the PlayStation 4 back in 2016, 2017, and 2018 and so you may be wondering what exactly makes these versions different from those original releases? Well for starters all of the DLC content that was released for these games is included in this package. You also get some new content in each of the titles including some new bosses in Atelier Firis, some new story content in Atelier Lydie & Suelle that ties into Atelier Nelke, and some new cauldrons in Atelier Sophie. You also get access to sweet digital art book for each game and a built in Photo Mode in each title.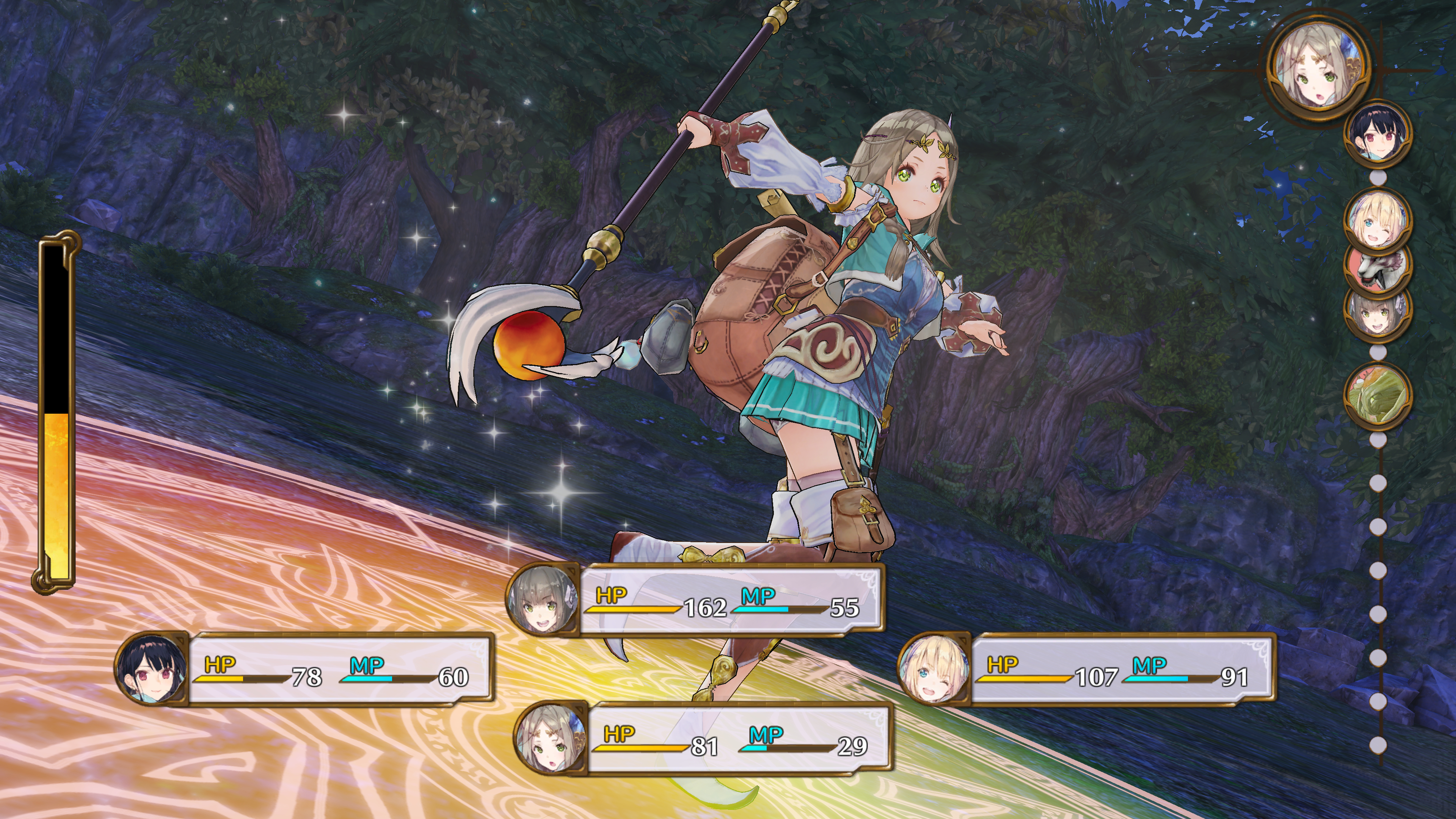 Quality-of-life improvements have also been implemented across the three titles letting you do things like speed up battles. With that being all that makes these different though I'll have to say that this package will likely not be very appealing to those who played these games on PlayStation 4 already. If you're a new player though these are absolutely the versions you should buy. It's also worth mentioning that this Deluxe Pack is also available on the Nintendo Switch making it the first time you can play these titles there so that might be of interest to new or older players as well. Now that I got what's new in these games out of the way let's talk a bit about each of the games themselves for those who may be new here.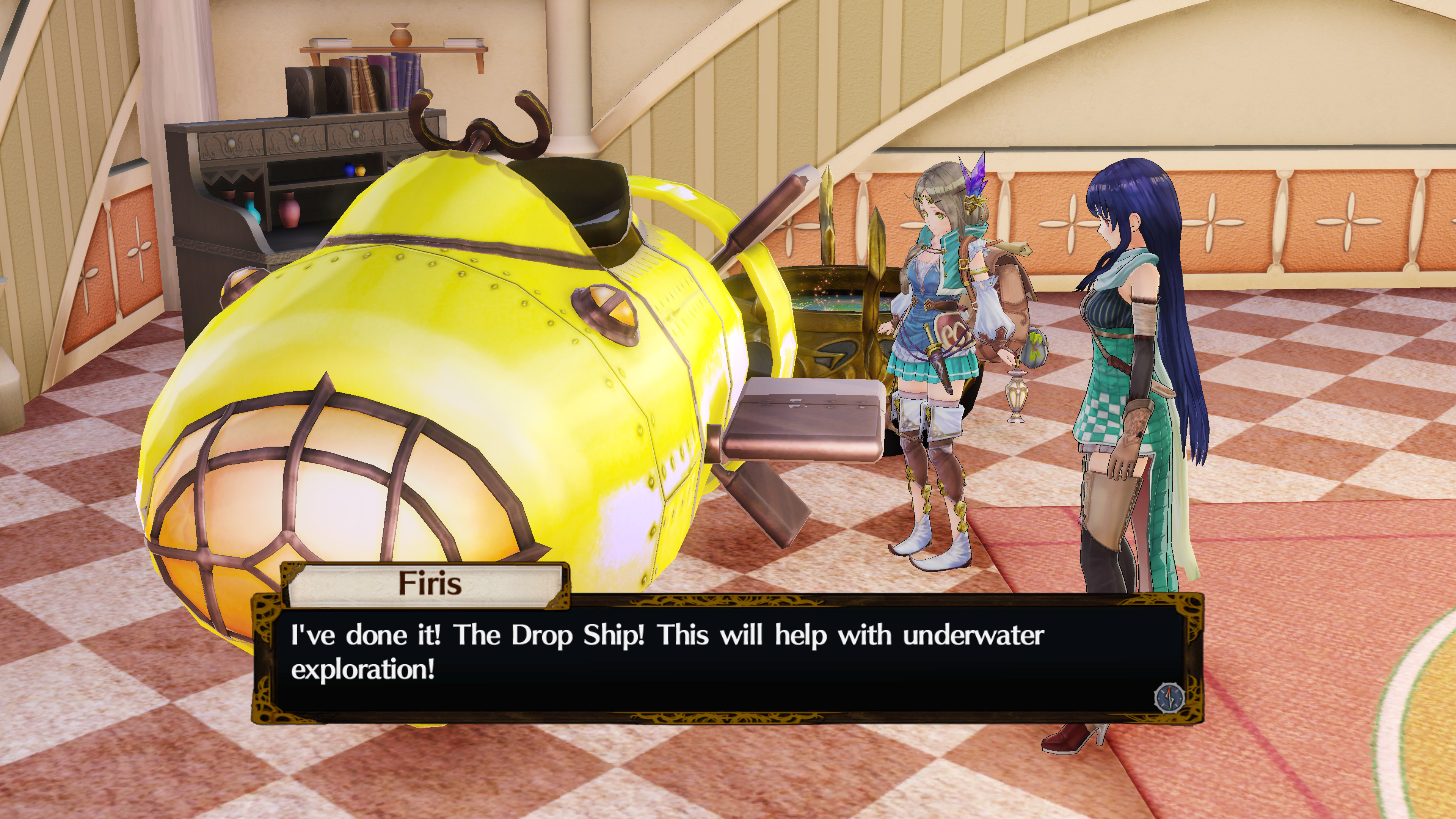 Atelier Sophie was the first of these three titles to release and might be the most approachable out of the three as well. This is due to there being no time limit to finish the game for you to worry about. Instead you are able to relax and play it at your own pace. The story in this one follows Sophie Neuenmuller who finds a mysterious book with a soul contained within it. Only by coming up with alchemy recipes within the book can you gradually unlock its memories and discover its truth. Sophie is a very likeable protagonist and the game is full of other fun and interesting anime styled characters as well.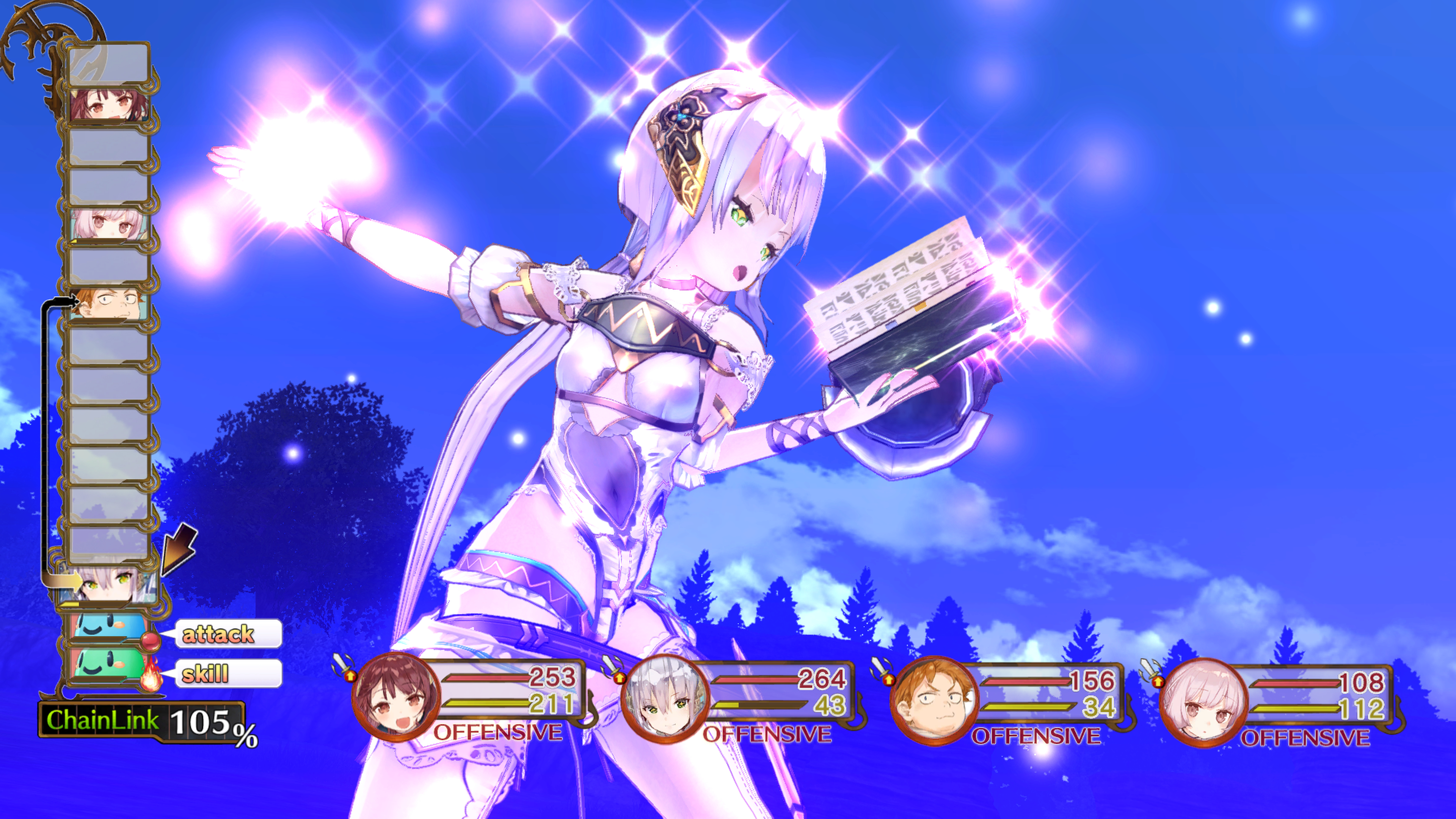 Atelier Firis has you accompanying two sisters named Firis Mistlud and Liane Mistlud. The two of them have lived in the remote town of Ertona all of their lives but the discovery of the Alchemy Exam leads them to venture out into the bigger world. Firis only has a year to do what needs to be done to pass the exam and that time limit is imposed upon you as the player. Pretty much everything you do in the world will have time moving forward whether it be exploring, doing alchemy, or finding materials. The good thing about the game is that if you manage to pass the exam then the time limit goes away and you don't have to worry about it anymore. While that ticking clock was always in my mind while playing, I don't think I was ever too under pressure of running out of time. You can probably safely waste a bit of time and still be OK but as I said once it's gone, you're free to explore the world at your leisure.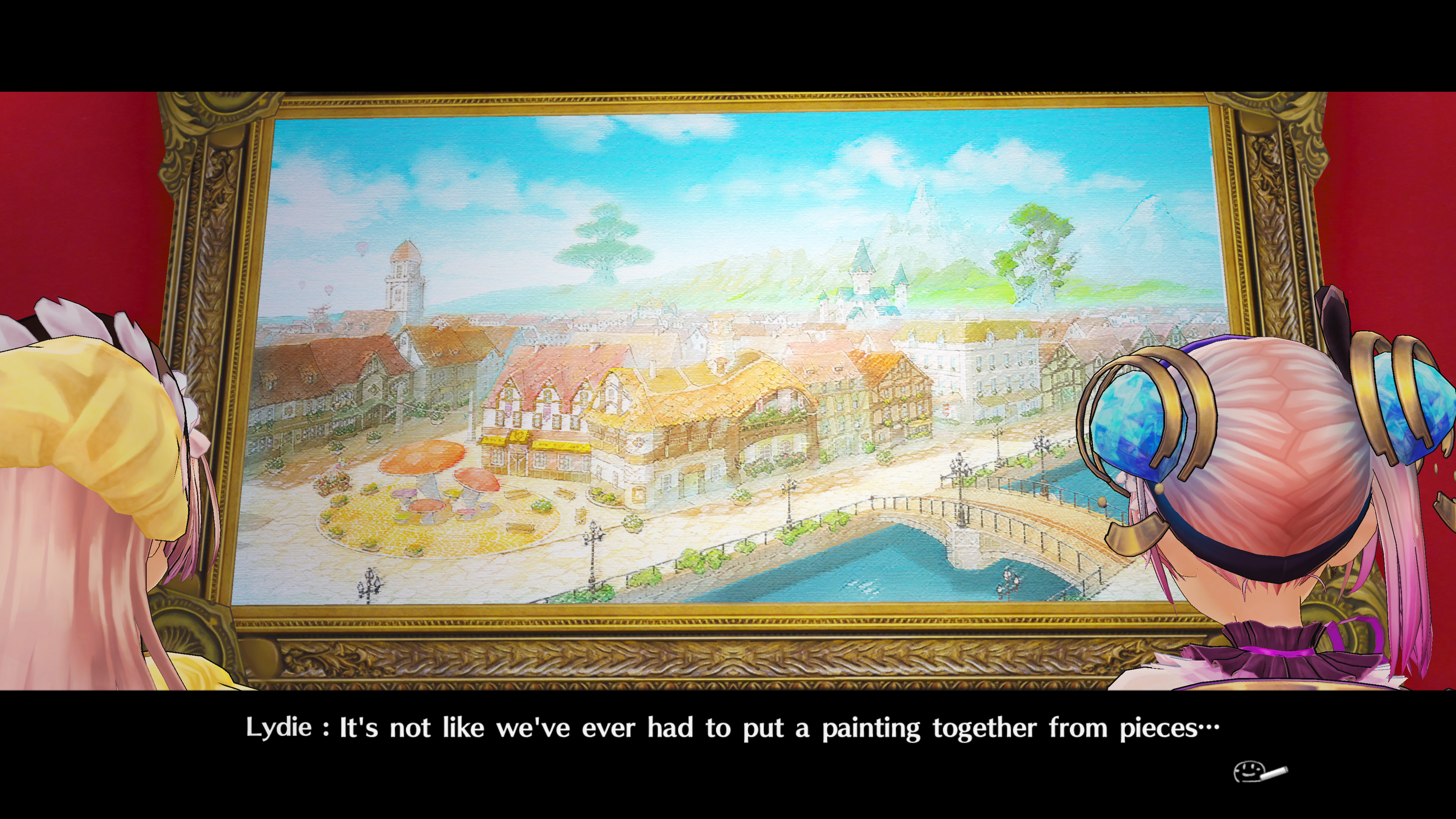 Atelier Lydie & Suelle also has a rather interesting story as it follows twins Lydie Marlen and Suelle Marlen, two young alchemists who get sucked into a mysterious painting early on and decide that their goal will be to have the best alchemy workshop around. Exploring the worlds in all three games is fun but I would personally rank those worlds Firis, Lydie, and Sophie. The open world of Firis is the most impressive and enjoyable to explore while the worlds inside the paintings in Lydie also have a lot of good scenery. Sophie's world is fine but I didn't feel like it had as much variety as the other two. All three games utilize a turn-based combat system as well with some minor differences between them. There's a good variety of enemy types and bosses to fight across all three games and the combat system is pretty easy to wrap your head around. You're able to see when an enemy is going to attack ahead of time so you can better prepare your plan of attack or defense.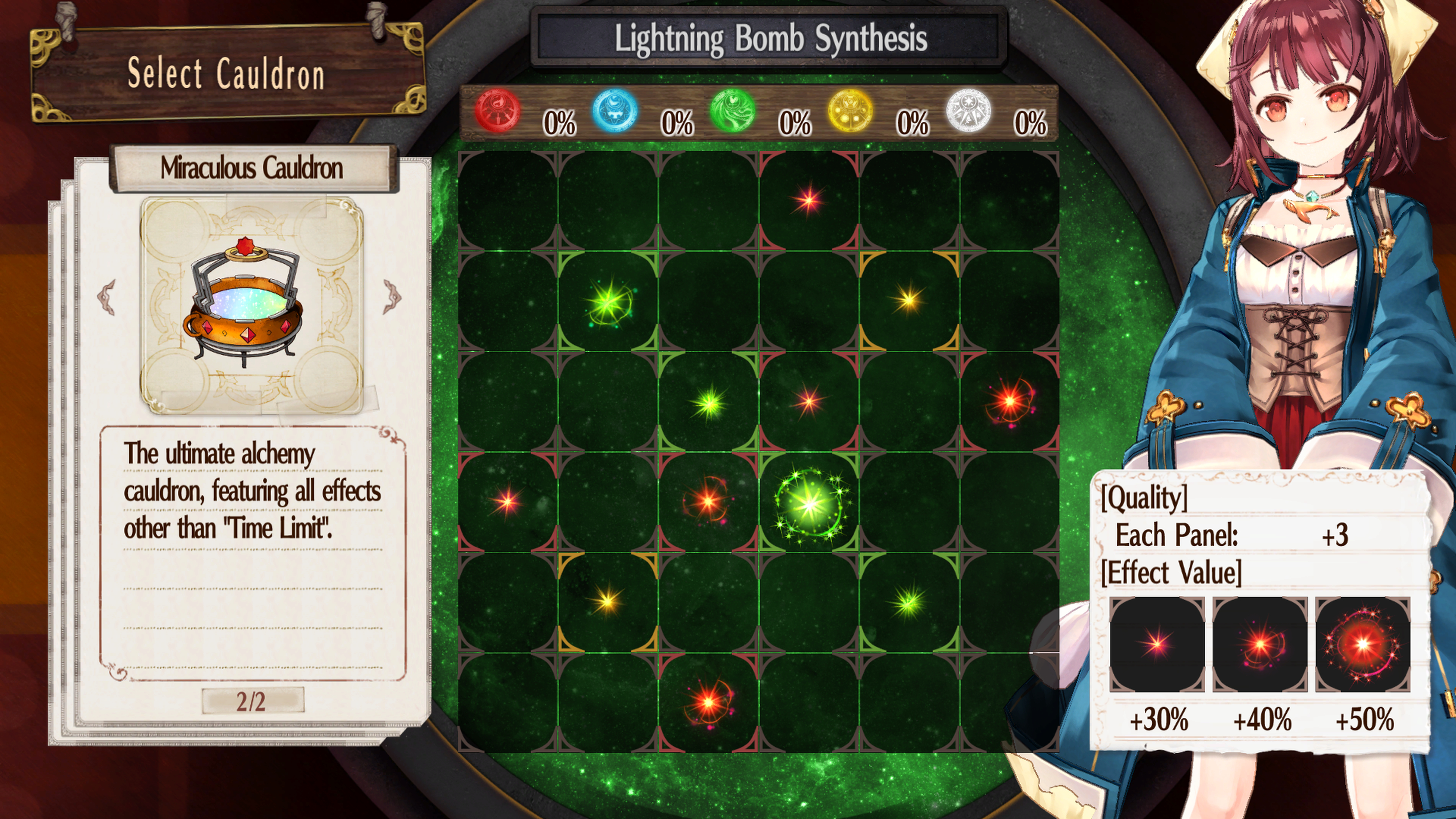 The alchemy system across all three games is also pretty in-depth and can be a little daunting to wrap your head around. You'll be gathering tons of different materials and ingredients and by mixing and matching different things you'll be able to come up with all kinds of recipes. The quality of crafted items will vary based on how rare or how good of quality the materials you used were leading to a lot of fun experimentation.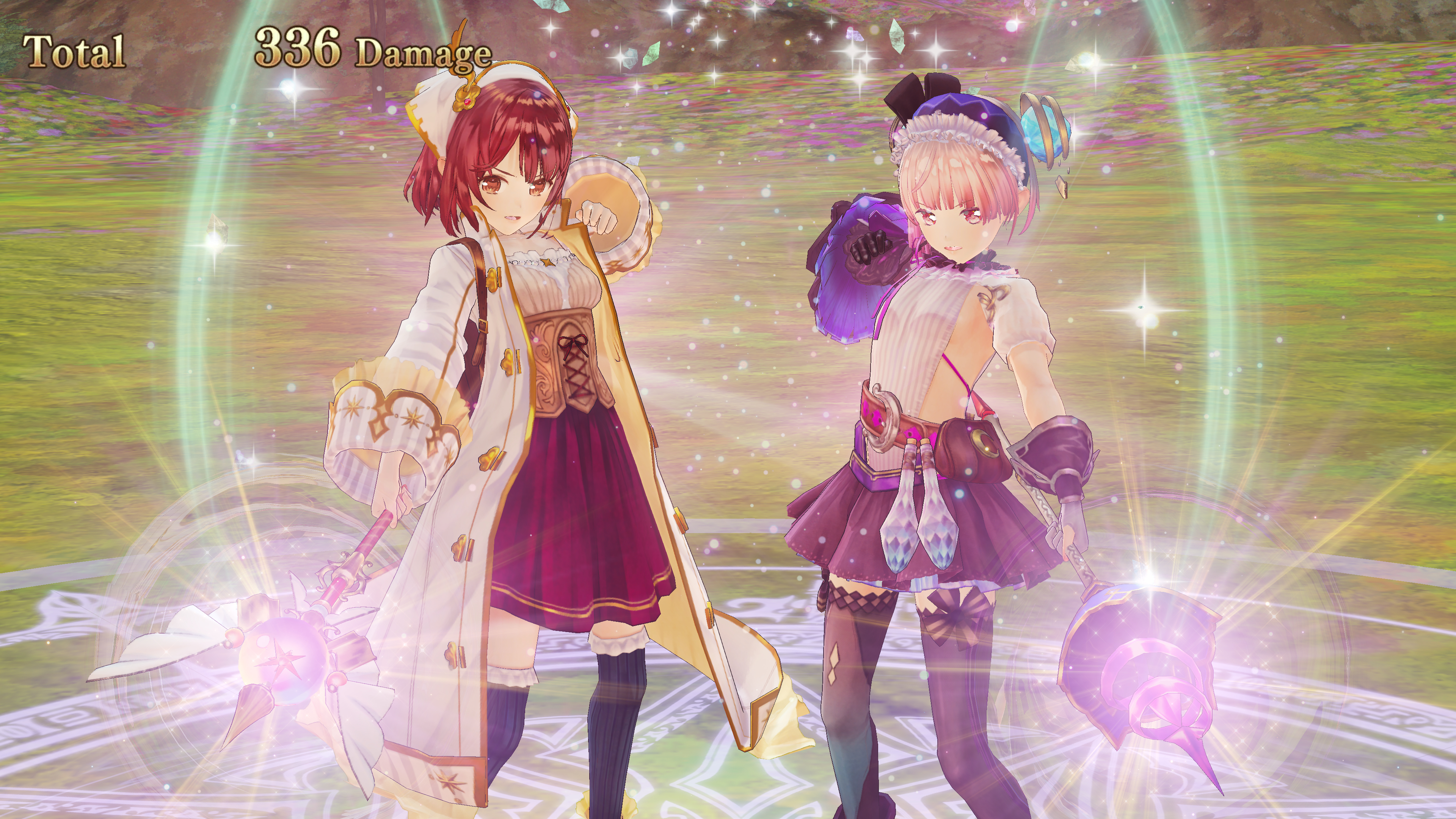 In conclusion, the Atelier Mysterious Trilogy Deluxe Pack has a ton of value and content to play through for newcomers to these games. If you played these three titles on PlayStation 4 already then I'm not sure the little bit of new content and quality-of-life improvements are a big enough reason to rush out and play them right away again. For brand-new players looking for more Atelier to sink their teeth into though this is an easy recommend as you get three very interesting stories full of likeable characters, over a hundred hours of gameplay content, and lots of alchemy to mess around with.
*Atelier Mysterious Trilogy Deluxe Pack is available now on PlayStation 4, Nintendo Switch, and PC. PlayStation 4 versions reviewed. Review copy provided by the publisher for this review.
Atelier Mysterious Trilogy Deluxe Pack
$89.99
Pros
All three games are different in fun ways
Well over a hundred hours of content to play through
All three games include most of the DLC, a great photo mode, and some interesting new content
Some welcome quality-of-life improvements like faster battles
Cons
Probably not enough new content here to entice previous PS4 owners to play again
The alchemy system can be a bit intimidating